I've been going through some old posts of mine and realized that we have done a lot of fun activities with straws. Not just any plain straws though. The kind I am talking about are these pretty guys. When you see them at your grocery store bursting with color, don't just pass them by. Pick some up and look at all the fun things you can do. Here are
3 Ideas for Straw Games and Crafts
. For more ways to use straws check out
Motor Practice with Straws
.
3 Ideas for Straw Games and Crafts
All of our straw activities require the straws to be cut. You should get 3-4 cuts from each straw.
Once you've done that, you are ready for some straw fun. Enjoy!
This was a real crowd-pleaser. Using a recycled whipped topping container, some markers and colored straws you can create this game which teaches and reinforces color concepts and works on fine motor skills. Click on the photo to learn how to make one.
It's amazing the creations you can make using some cut up colored straws and some pipe cleaners. This is another one that provides lots of fine motor practice. Want to make some yourself? Click on the photo to see how we did it.
Straw Art
I love open ended art activities. Some straws, glue and paper are all you need for this one. Find out how to make your own masterpiece by clicking on the photo.
Colored straws really give you a lot of bang for the buck. I bet you can come up with even more activities. I hope you enjoyed these ideas for straw games and crafts. Have fun and let me know any ideas that you have.
If you are looking for more fun ways to engage your kids, I highly recommend
KiwiCo
. As a former teacher, I was really impressed with the quality of materials found in KiwiCo. Some moms have told me that they want to do activities like I do on Mess For Less with their kids, but they just don't have to the time to go buy all the supplies and prepare them for the activity. KiwiCo is the perfect solution. Every month your
KiwiCo
will focus on a particular theme like Colors, Dinosaurs or Gardening. KiwiCo offer a variety of projects ranging from crafts, imaginative play, science experiments and more.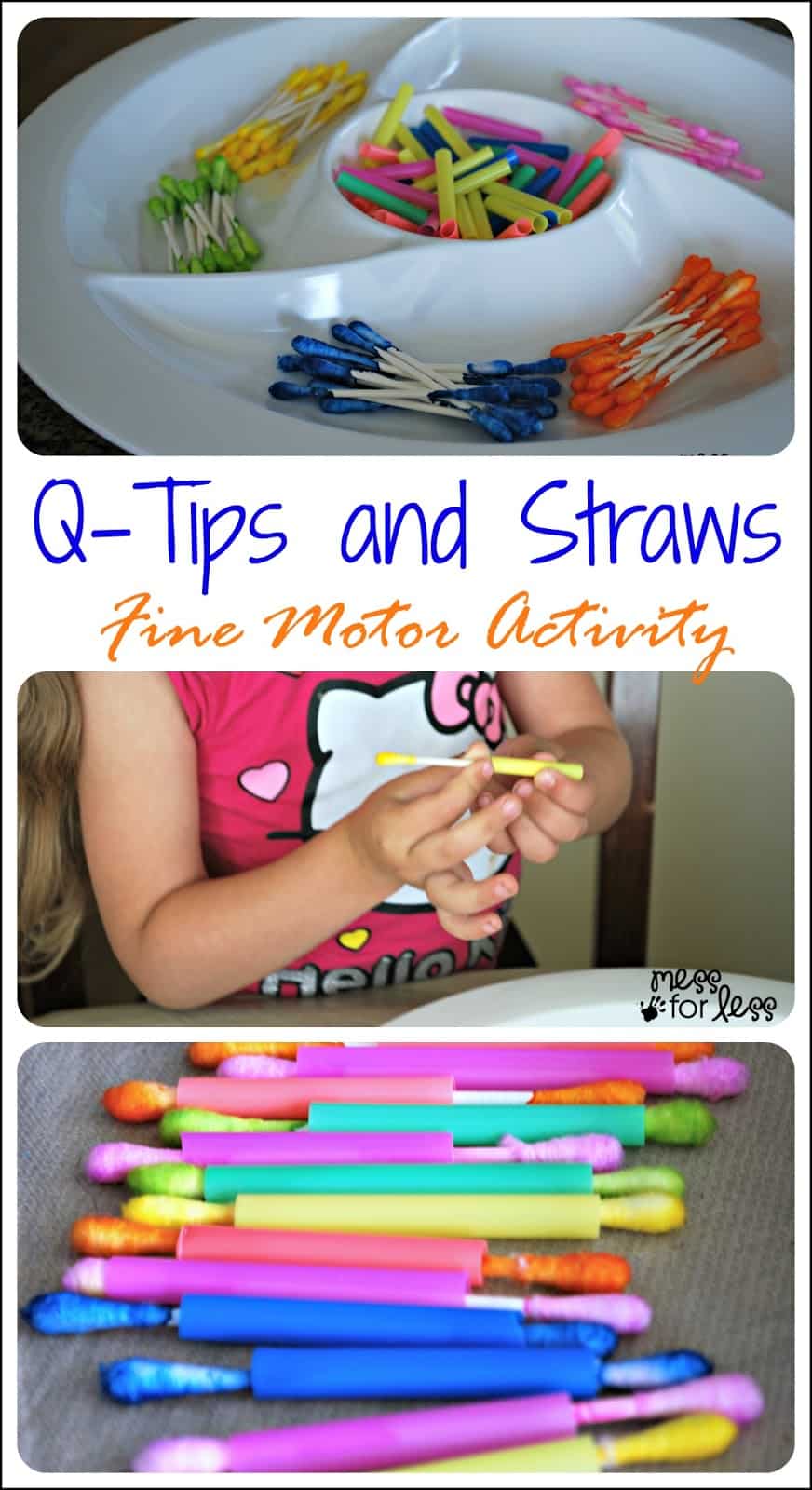 Want more Mess?