So your kids ended up with full buckets of treats on Halloween night and you don't know what to do with all that candy. My three girls got a ton of candy and there is no way I am letting them eat all of it themselves, and my husband and I certainly don't need it.
Here are some ideas that will help you get rid of that candy:
1- Add some to your pancakes
We made pancakes this morning and added some crushed M&M's. They were a big hit! We made our pancake mix as usual then added some crushed M&Ms to the batter. The candy turns the batter all sorts of colors. Cook as normal and serve. The kids enjoyed looking at the pieces of M&Ms in their pancake.
2- Make lollipops out of the chocolate
This works well if you've gotten a lot of Hershey's white or milk chocolates. Unwrap the candies and place them in the microwave until the chocolate melts when stirred. Then pour the melted chocolate into a lollipop mold, add a stick and let cool.
3- Ice cream mix-ins
Want to jazz up some regular vanilla ice cream like they do at those fancy ice cream stores? Add some candy to the ice cream and mix well. Candy that works great for this purpose: M&Ms, Reese's Pieces, Gummy bears and crushed Heath bars, though what you add depends on your particular tastes.


4- Use in cookies
Make up a batch of chocolate chip cookies using your favorite recipe and substitute chunks of Hershey bar or cut up chunks of Snickers bars for the chocolate chips. You can also use M&Ms in place of the chips for a more colorful cookie.
5-Make some Frankencandy
Mix and melt a bunch of Halloween candy to create Halloween bark. You can use some melted Hershey's chocolate as the base of your bark and add some of the other candy your kids collected. Here are some great examples of this: Halloween Peanut Butter and Toffee Bark and Halloween Candy Bark.
6- Dentist buy back
Many dentists offer this option and will give cash or prizes for candy you bring to them. They usually end up donating this candy. Check with your local dentist to see if they offer this option.
7- Donate candy to troops – Operation Shoebox
This organization will accept your candy and send it to the troops. You simply need to mail them a package. Currently, they also have a great need for travel sized hygiene products. Check out their website for how you can help.
We will be saving some candy to use for treats and having the kids donate the rest. I think they can learn a valuable lesson by packaging up their candy and sharing it with others.
What do you do with your leftover Halloween candy?
For more Halloween activities check out: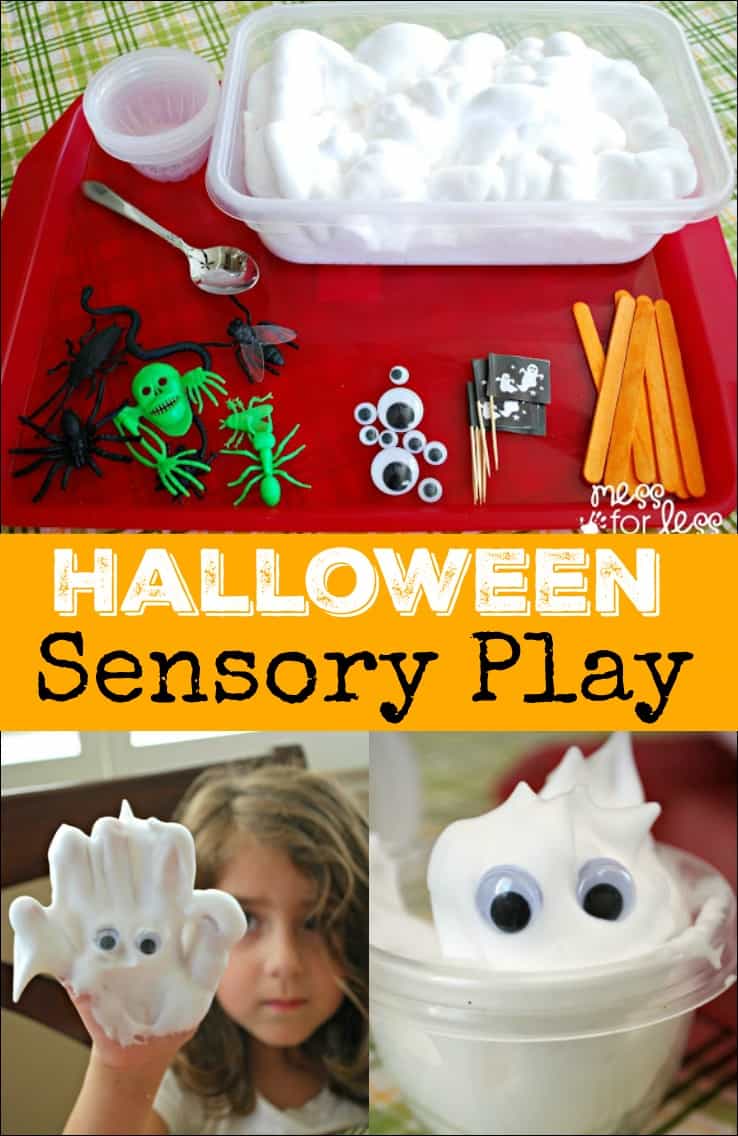 Want more Mess? Subscribe via Email or follow us on Twitter, Facebook, or Pinterest