As a mom of 3 girls I have been through my fair share of Halloween Costumes over the years. My girls have been princesses, super heroes, animals, pumpkins, you name it, they have done it. Still, my favorite costumes are from when the girls were toddlers. There is something about a sweet little girl dressed up and joining in Halloween festivities that is just too cute. If you have a toddler girl and are at a loss as to how to dress her this Halloween, I've got you covered. Here are the Best Halloween Costumes for Toddler Girls.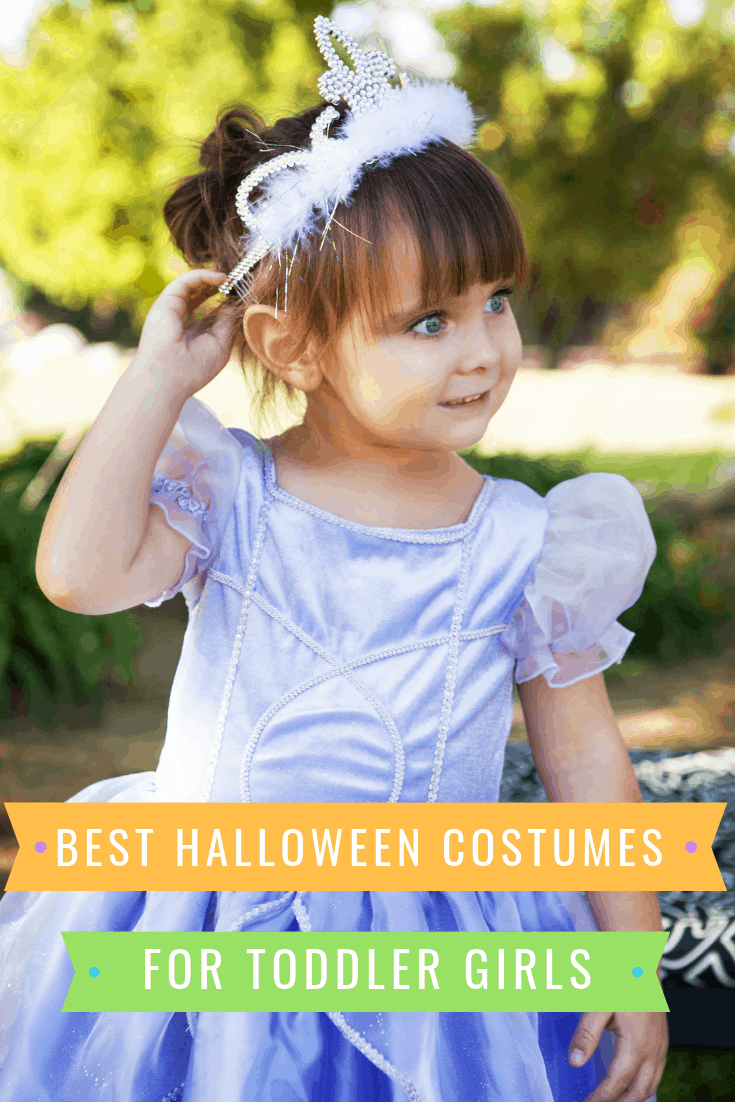 Best Halloween Costumes for Toddler Girls
Donut Costume – If your little cutie has a sweet tooth, she will love getting dressed up as a favorite sweet treat – a donut!
Big Top Costume – You can't get much cuter than this fun, bright costume that gives a nod to the circus world! All the colors and patterns are just perfect!
Princess Costume – Does your little girl want to be a princess so badly? Now she can be! This costume, complete with a scepter, will have her feeling like a princess every time she wears it!
Pirate Costume – Maybe your girl fancies a life on the high seas! She will be ready to sail the world in this awesome pirate costume!

Gum Ball Machine Costume How cute is this gumball machine costume!? So creative and unique!

Fairy Costume Your girl will be ready to take flight and spread some fairy dust with this 4 piece fairy costume.
Unicorn Costume Unicorns are all the rage right now and how cute would your little one look dressed up in this perfect unicorn costume!!??
Little Red Riding Hood Costume This costume, from the classic children's story, has such a classy look!
50s Poodle Costume – Your girl will be the bee's knee in this costume that is a throwback to the 50s.
Doctor Costume – Most kids name doctor as one of the things they want to be when they grow up. Now she can dress up and play doctor with this thorough costume that includes 10 pieces!
Skeleton Costume – This costume is proof that skeletons don't have to be scary!
Dorothy Costume – Your little girl will be ready to follow the yellow brick road with this costume!
Garden Gnome Costume – You won't want to stick this little gnome in the garden. Take her around for everyone to see!
Raccoon Costume – You'll have to keep an eye on this little rascal…so unique and fluffy!
Raggedy Ann Costume – This costume is quite possibly a throwback to your own childhood and now can be remembered fondly through your little one.
Native American Costume – Maybe your little girl would be fascinated with being a Native American princess! Picture perfect!
If you enjoyed these
Best Halloween Costumes for Toddler Girls, you'll love:
20 Halloween Activities and Treats
Fizzing Pumpkins Halloween Activity