The sound of Christmas music fills the air as the tree twinkles in the background. My kids can't stop talking about Christmas. Can anyone relate? I decided to take advantage of their excitement for the holiday by incorporating it into their play. This is so simple to do and it will breathe fresh life into routine play dough. For more fun Christmas activities, check out
Cardboard Tube Christmas Tree
.
You will need:
Go through your Christmas cookie cutters and find ones to use with this activity. I used a tree, a star and a gingerbread person. A candy cane and bell would work great too. If you have some green play dough (or greenish in our case), that would be perfect for a Christmas tree. However, don't worry if don't have green play dough. It's fun to decorate any color tree.
I cut up some pipe cleaners to use as decorations and put them and some beads in cups.
The first thing my daughter did was a find a bead that was in the shape of a star and put it on top of the tree. Think she's had any experience decorating trees lately?
Next, she added some pipe cleaner garland.
My youngest, who had a play dough star, went vertical with her decorating.
I thought for sure my daughter would use beads for the eyes, nose and mouth of her gingerbread person, but she just poked holes with her fingers. I love when kids come up with their own solutions to things.
The finished star.
And finally the Christmas tree.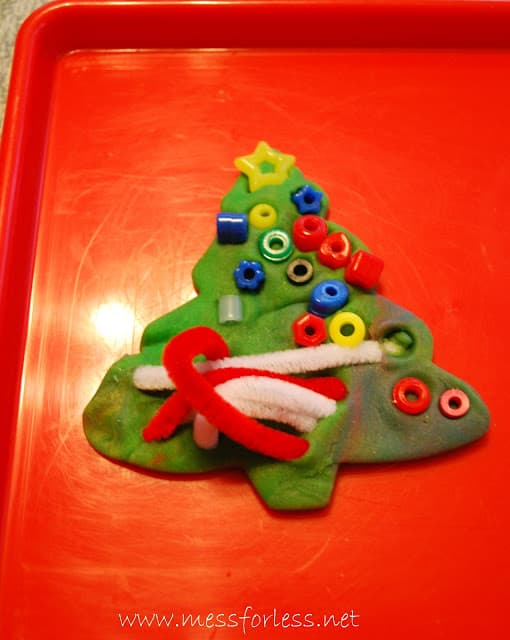 When the kids were done, they dug around with their fingers pulling out the beads. Besides being fun, this exercise provided a way to strengthen small finger muscles.
If you don't have the materials listed above, don't let that stop you. Look around the house and be creative, I am sure you will find some great decorations for your Christmas play dough.
If you liked this Christmas Play Dough, you'll love:
Kids Homemade Christmas Ornaments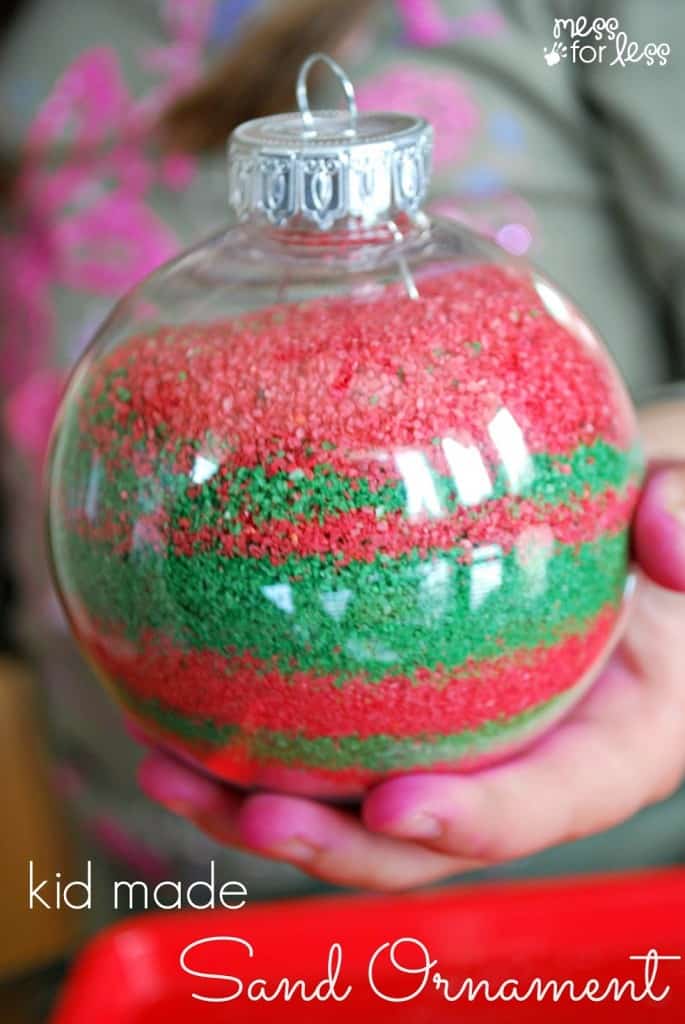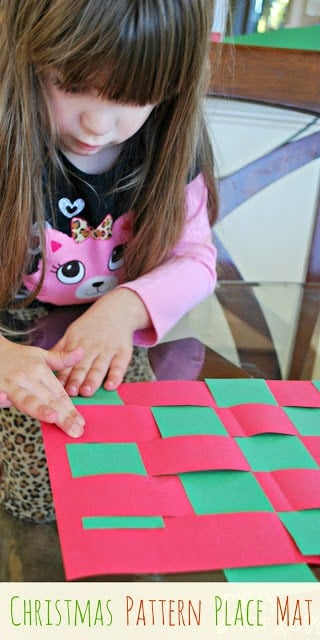 Want more Mess? Subscribe via Email or follow us on Twitter, Facebook, or Pinterest