This Easy Arancini Recipe has been sponsored by Minute Rice. If you love rice balls, but not all the work involved in making them, this recipe is for you!
Having grown up in an Italian family, rice balls or arancini were a typical dinner dish. Rice balls are breaded, fried balls of rice and cheese. Some people add different ingredients to arancini, for instance, my aunt added peas which I was not a fan of. My mom knew I didn't like peas so she always made them extra cheesy for me and left out the peas. These days, I don't make rice balls too much because of the work involved in making the rice and getting it to the correct consistency. But I recently discovered a cool shortcut that makes tasty arancini in a fraction of the time. My secret for an easy arancini recipe? Minute® Rice. That's right, the product that gives you great-tasting, fluffy white rice in only 5 minutes can save you a ton of time in the kitchen. It's easy to prepare and is the foundation to a any wholesome meal. I am sharing my mom's recipe for rice balls with a a time saving shortcut that I bet she wishes she had!
Ingredients:
3 cups cooked Minute® Rice
1/4 cup of Parmesan cheese
1 cup mozzarella
3 eggs (1 for rice mixture and 2 beaten for coating the rice balls)
1/8 teaspoon of salt
Dash of pepper
1/2 teaspoon oregano
3/4 cup of breadcrumbs (use 1/4 cup of breadcrumbs in rice mixture and 1/2 cup to bread the rice balls)
Oil for frying
Marinara sauce for dipping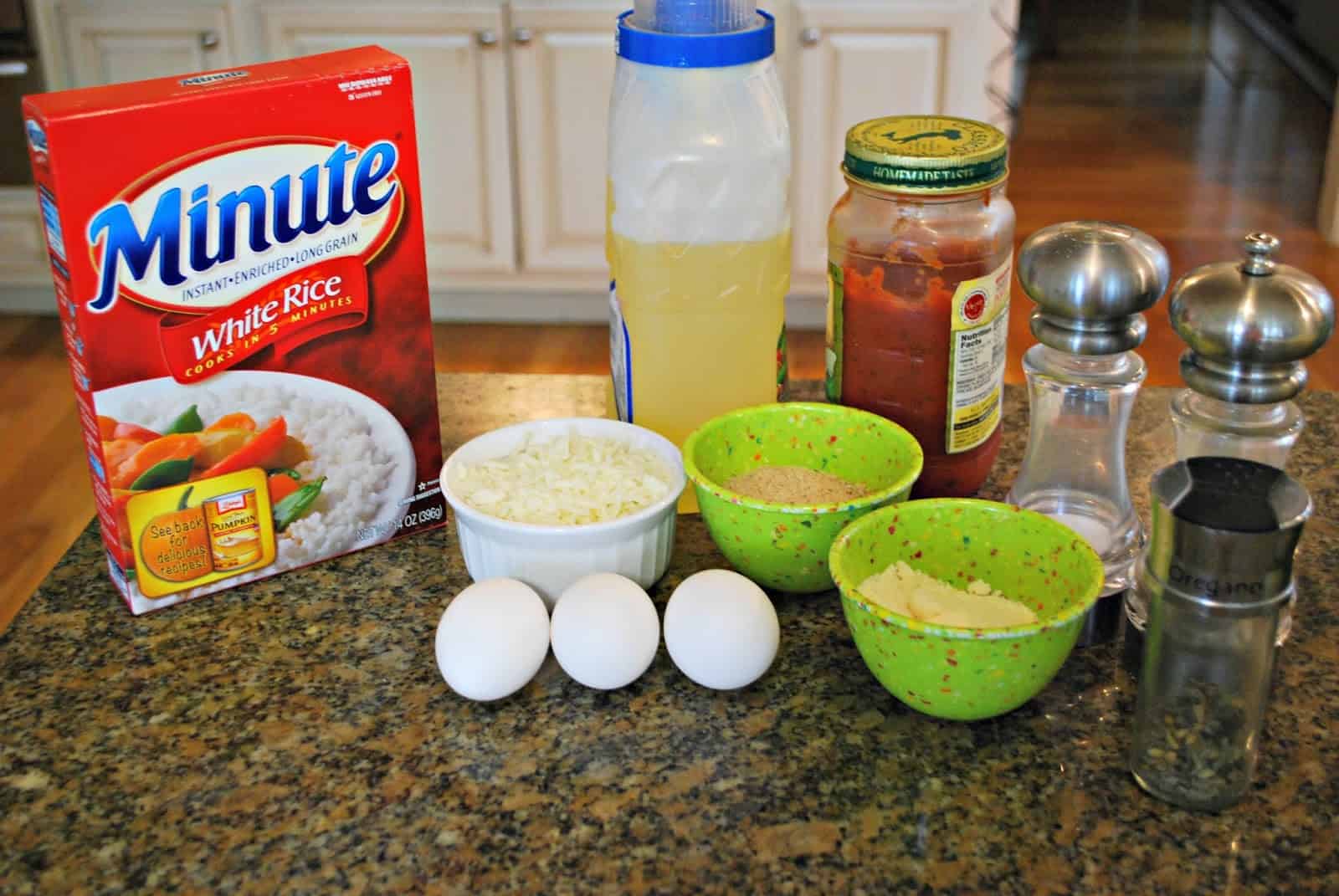 To start, I prepared my Minute® Rice. The process could not be easier. Boil water, add your desired amount of Minute® Rice, cover and remove from heat. After 5 minutes, you will have fluffy white rice.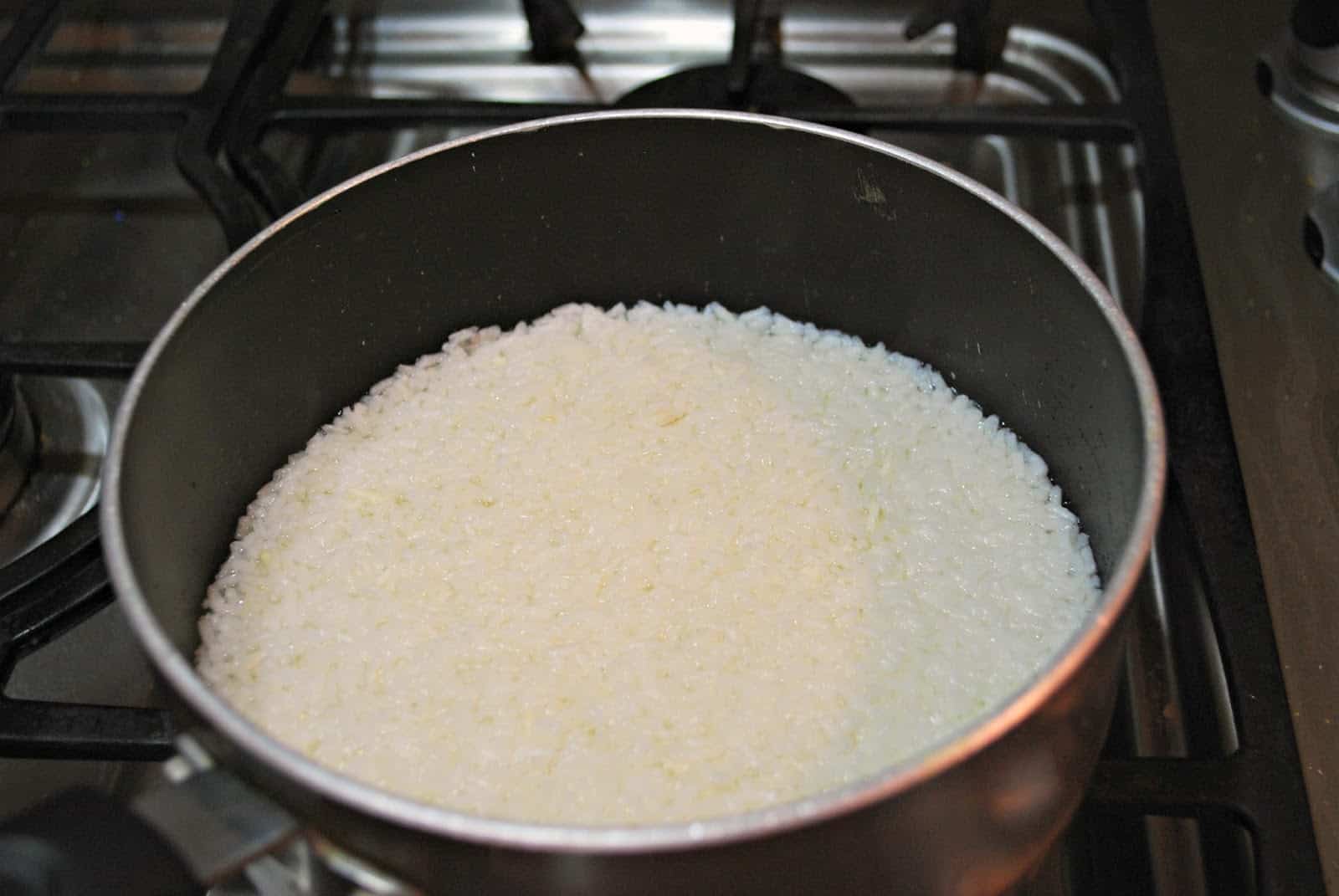 When the rice is ready, put it in a large bowl and add 1 egg, 1/4 cup breadcrumbs, 1/8 teaspoon salt, dash of pepper, 1/2 teaspoon of oregano, 1/4 cup Parmesan cheese and 1 cup of shredded mozzarella cheese. Mix until thoroughly combined.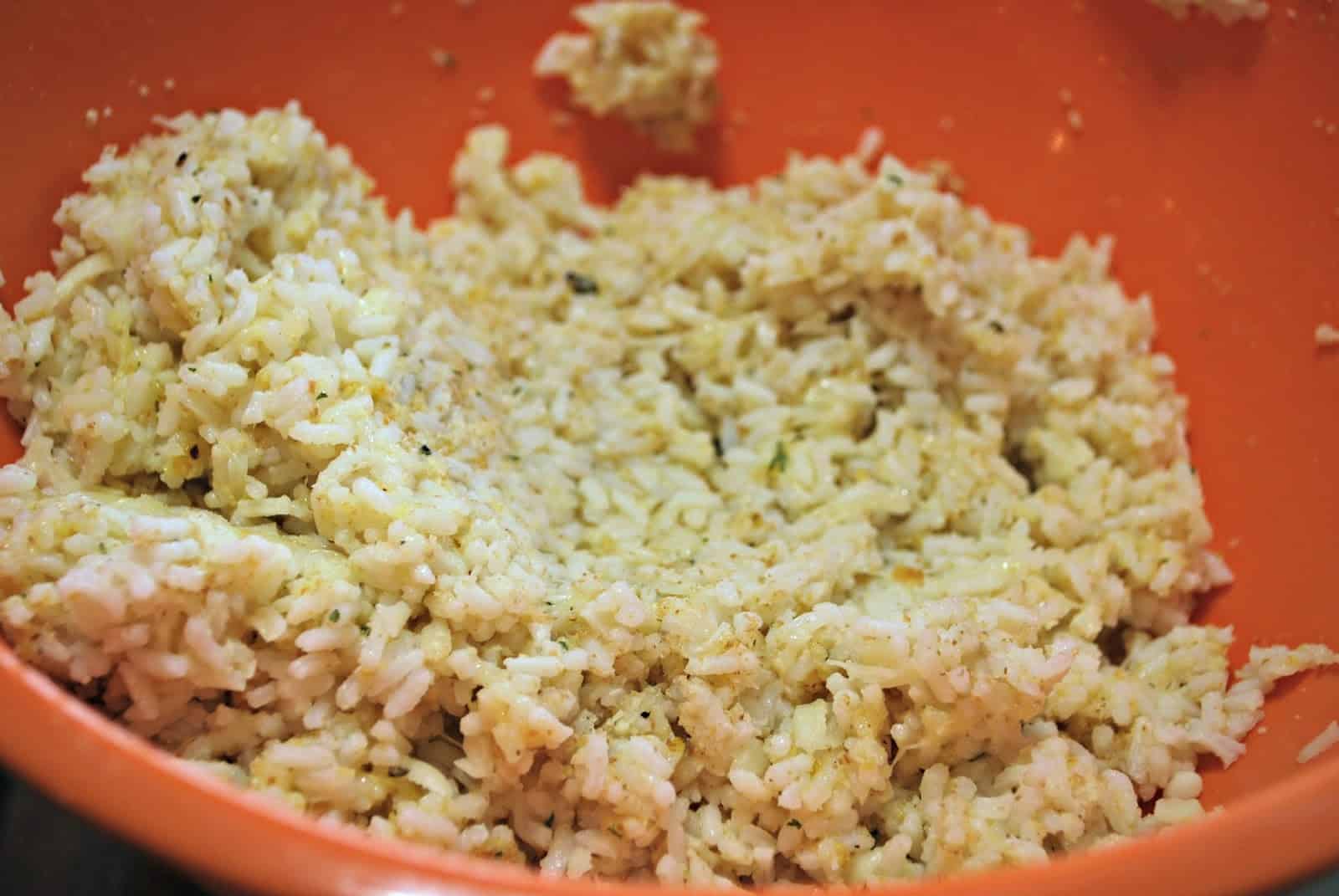 Use your hands to form into small balls. I actually made various sized rice balls. When I was a kid my family made large rice balls. If you went to the local pizzerias in the Italian neighborhood where I grew up, the arancini were huge – larger than a baseball! These days I see rice balls are made much smaller, so make whatever size you prefer.
Beat two eggs in a bowl and dip the formed rice balls in the egg.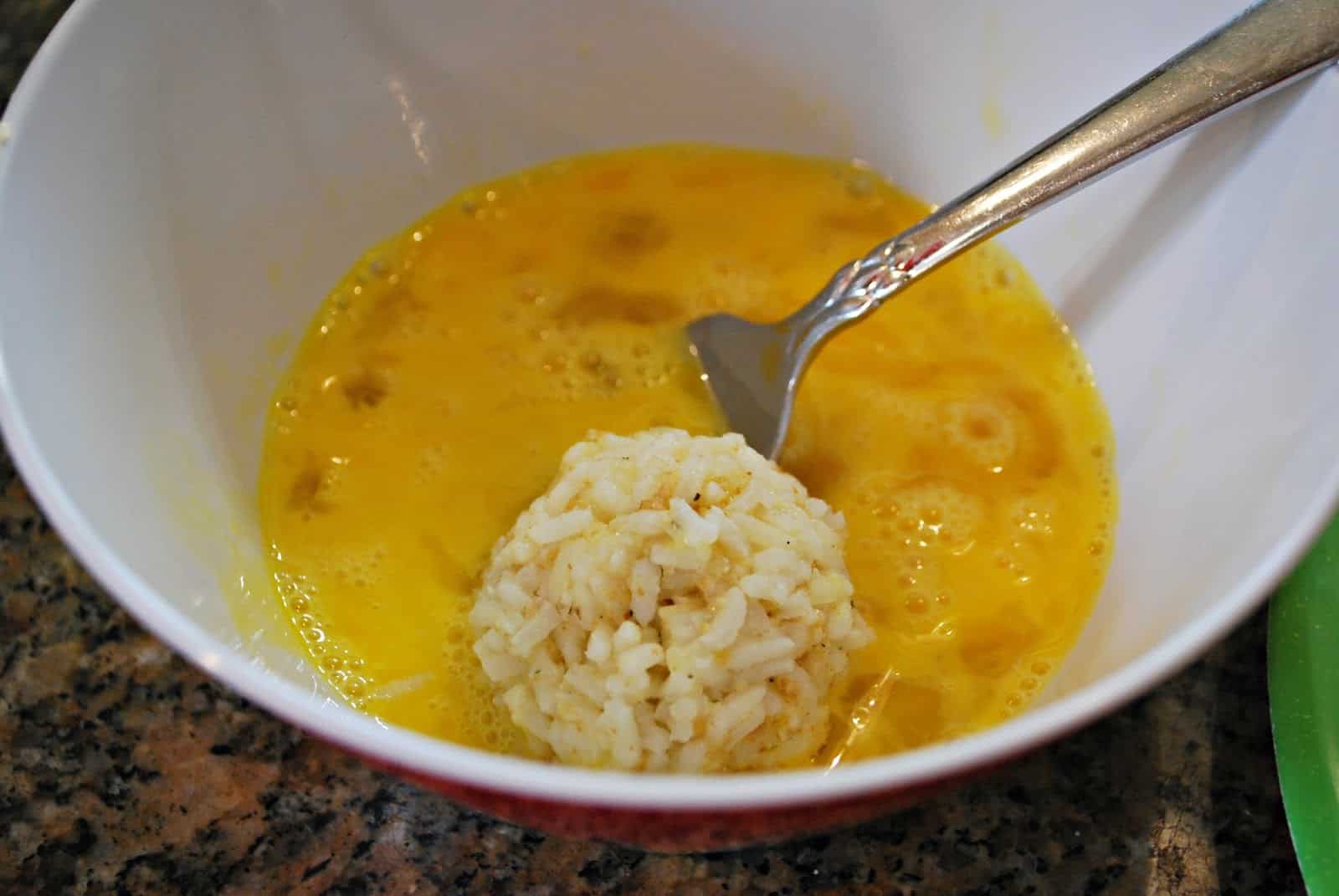 Next, roll around in the bread crumbs until the ball is completely covered.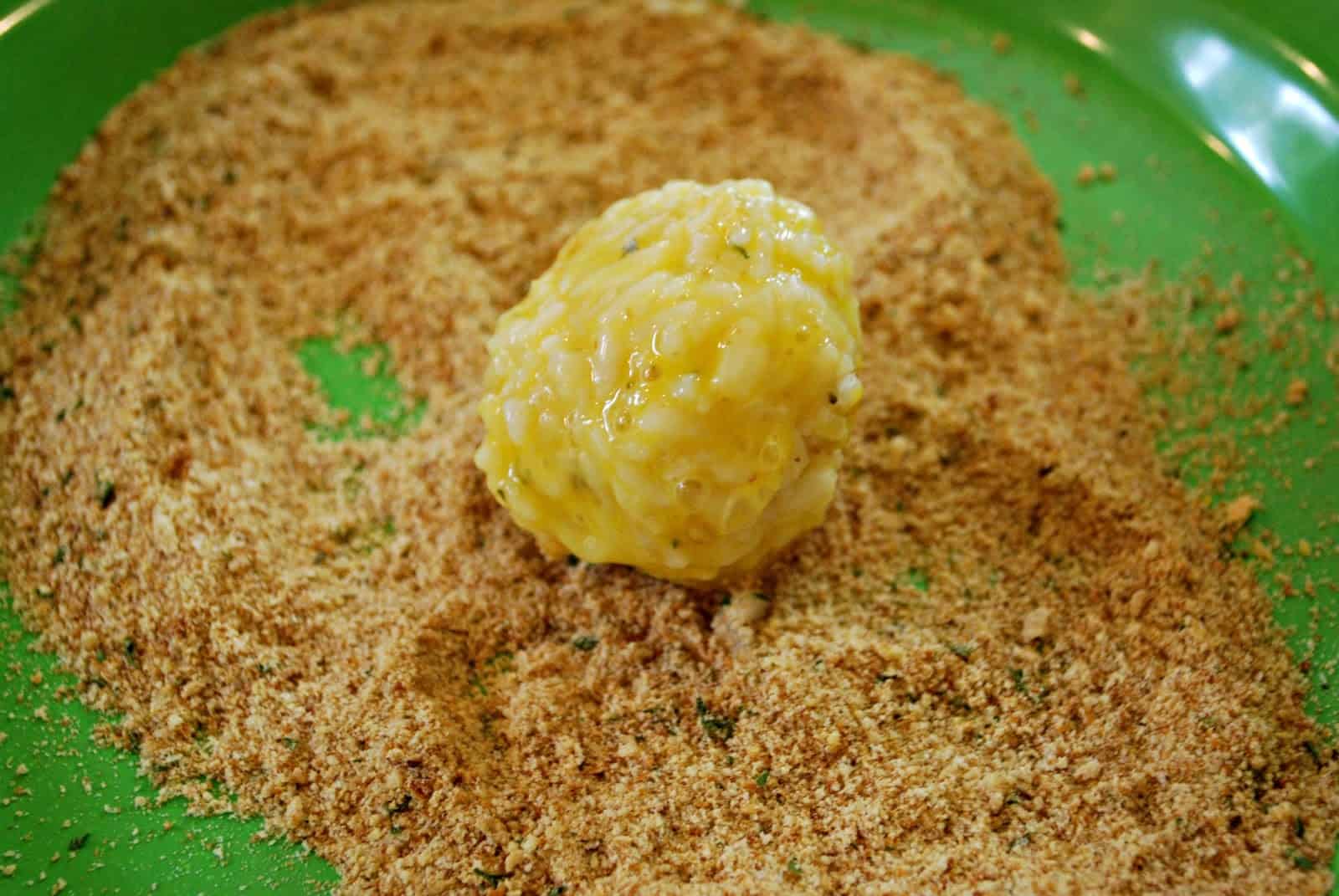 Place enough oil in a hot pan so that when the arancini are added, the oil will cover or nearly cover them. Heat oil until it is hot enough for frying. Using a slotted spoon, drop in balls in batches of four until they are cooked through and the outside has turned a deep golden brown. I used the slotted spoon to turn the balls to make sure each part was cooked.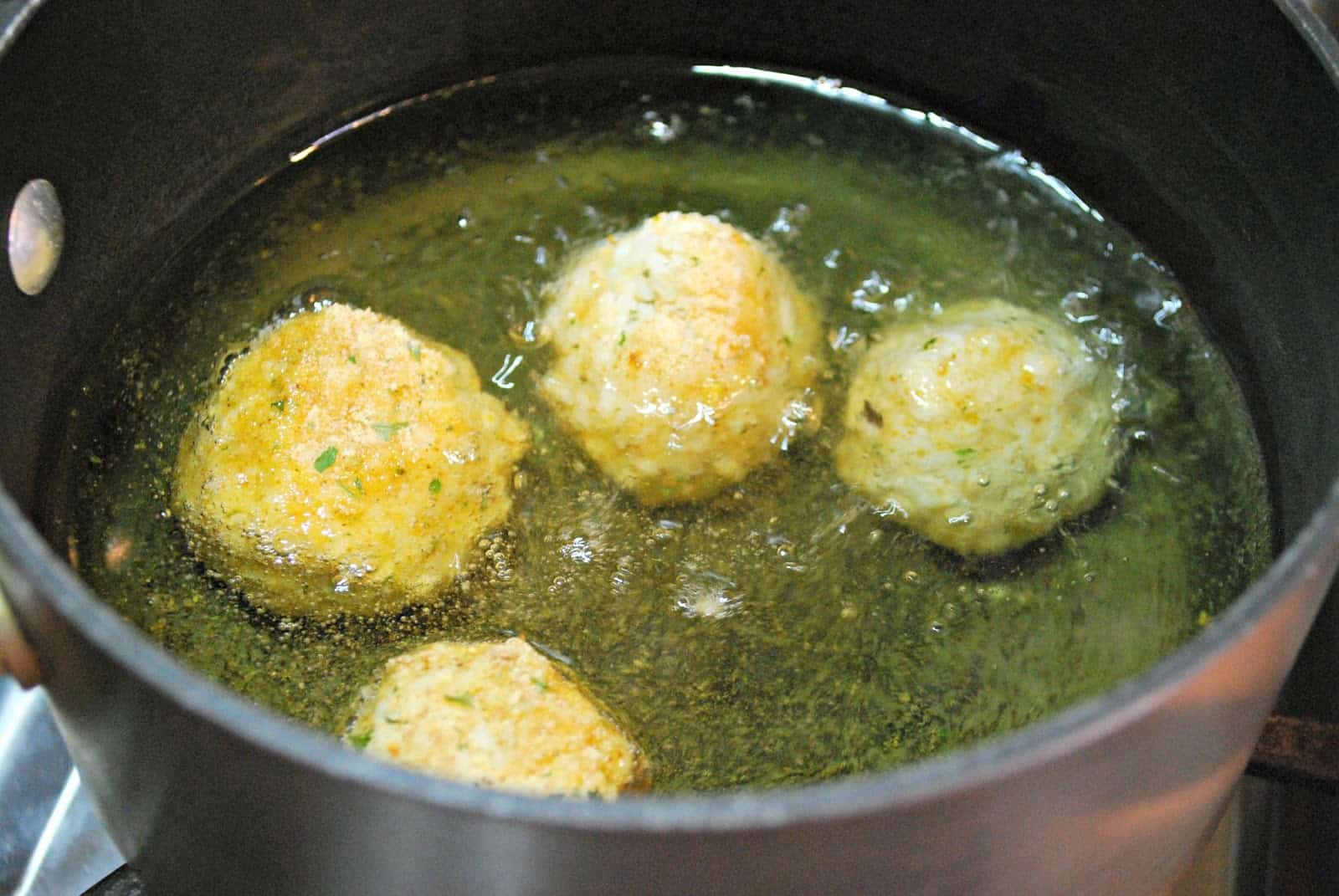 Remove the arancini from the oil with a slotted spoon and place them on a plate lined with paper towels. Sprinkle with salt. If you'd like, you can warm up some marinara sauce for dipping and serve the sauce with the rice balls.
When you open up the arancini, you will see all the rice and cheesy goodness inside. Yum!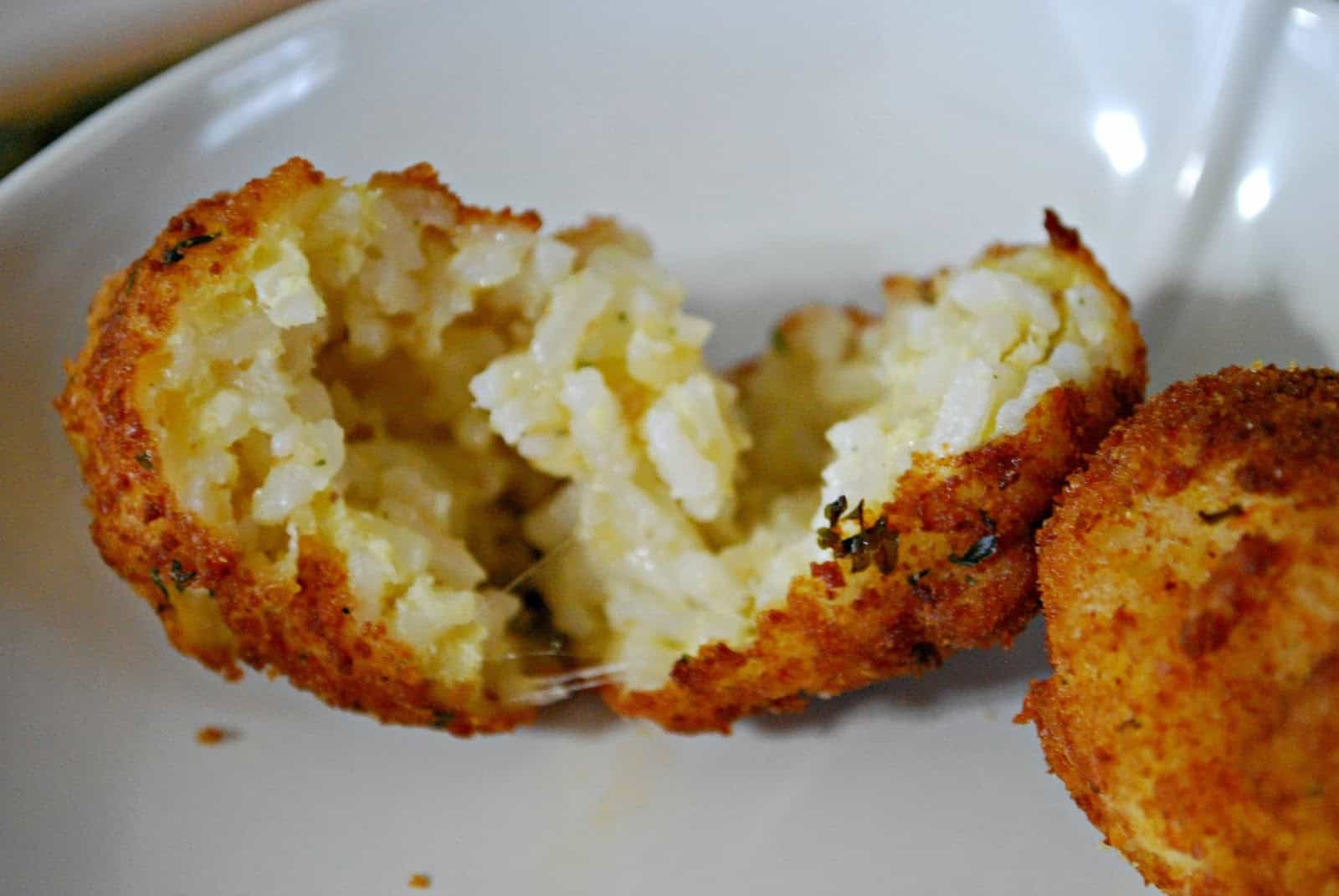 These arancini make a great side dish. You can also experiment with the ingredients inside. I think bits of cut of salami or pepperoni would taste delicious mixed with the rice.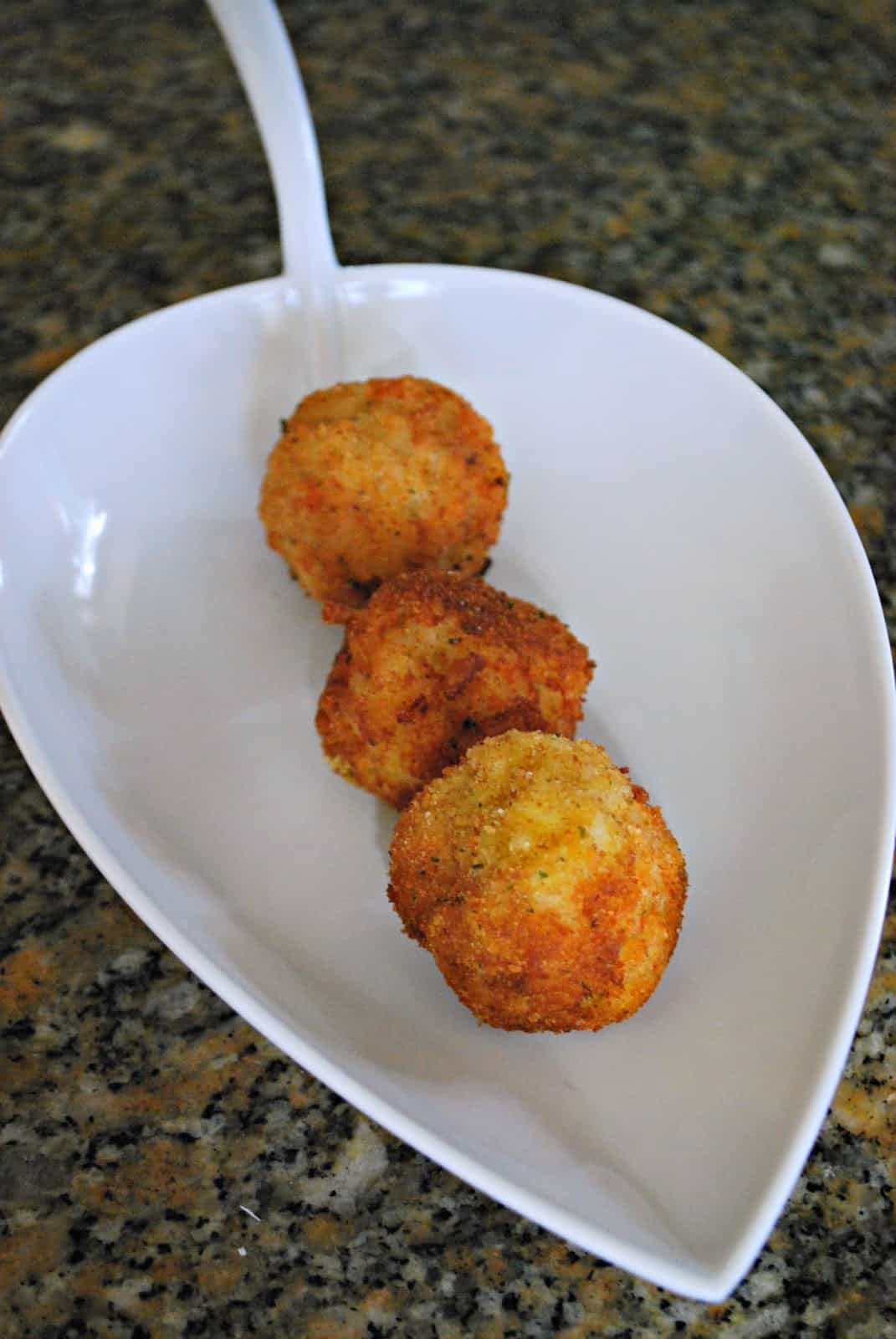 This is a crazy time of year, and it often leaves people rushing home with little time to prepare a meal that pleases everyone. Minute® Rice is a great pantry staple since it is quick and easy to prepare. When meal time seems like a hassle, let Minute® Rice be your go-to ingredient. The whole family will love it!
Feeling inspired to make your own arancini or another easy Minute® Rice based dish? Head on over to
http://www.minuterice.com/
for over 400 recipes ideas that you can use any day of the week and any time of day. You can also find more information about the Minute® Rice family of products. Enjoy your #MinuteHoliday!
Connect with Minute® Rice on
Facebook
,
Twitter
@MinuteRiceUS or on Instagram where their handle is MinuteRiceUS.
Disclosure, this is a sponsored post on behalf of Minute® Rice.