My girls have developed a love affair with meringues. I started buying containers of them at the store, but they are a little pricey. I decided to try my hand at making my own. I remember seeing some adorable meringue snowmen in a magazine a few years ago, but cannot remember where this idea originated. Now that I know how easy and inexpensive it is to make meringues (not to mention how amazing they taste!), I will never buy the store kind again. For more winter fun check out this Stacking Snowmen Play Activity.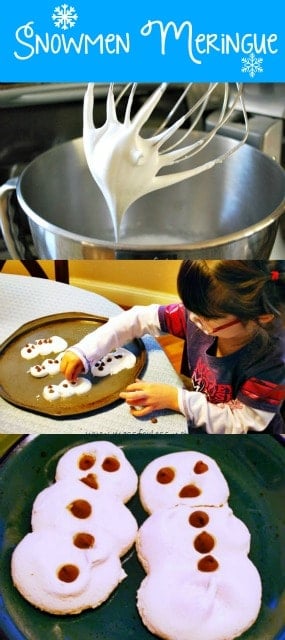 This post contains affiliate links. If you click one of them and make a purchase, Mess for Less will receive a small percentage of the sale, at no extra cost to you. These proceeds help keep the blog running. Thanks for your support!
You will need:
Preheat the oven to 225 degrees. Separate two eggs and pour the whites into a mixing bowl. Add a pinch of salt and a pinch of cream of tartar and mix until the egg whites get frothy.
Mix in the ½ cup of sugar gradually, one tablespoon at a time.
Stop beating when soft peaks have formed and the mixture has become stiff.
Spoon onto a greased baking sheet to form a snowman. I spooned a smaller amount for the head and larger amounts for the middle and bottom of the snowman. You will want to make sure each spoonful is touching the one before it.
Add your chocolate chips to form a face and buttons.
We had extra batter left over. Who knew 2 egg whites would make so much meringue? We just used the rest of the batter to make traditional meringues.
Bake for 2 hours at 225 degrees. The meringues should be lightly browned. You can leave them in a little longer if you like a crunchier meringue. I like mine on the more chewy side, so I took them out after 2 hours.
These snowmen miringue are so delicious! They will melt in your mouth and you will not believe how easy they are to make.
If you liked this Snowmen Meringue recipe, you'll love: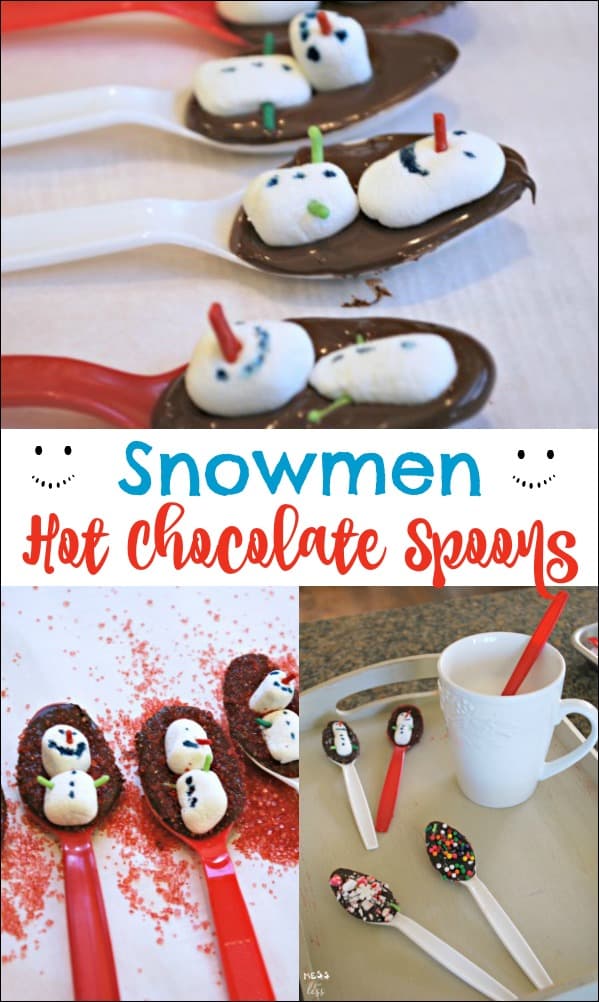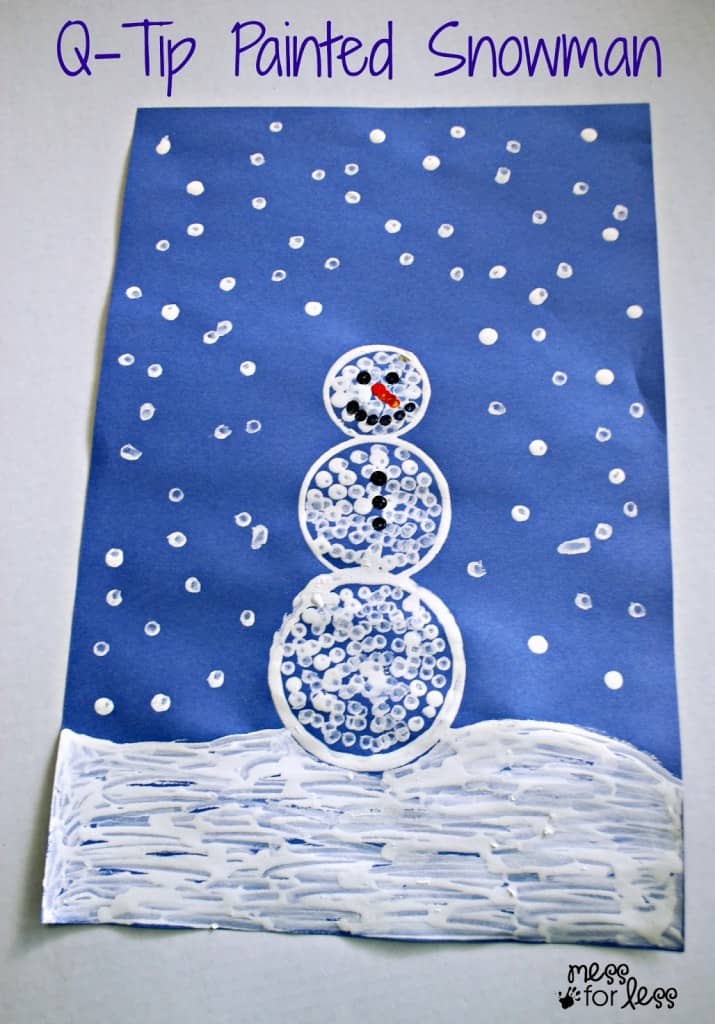 Want more Mess? Subscribe via Email or follow us on Twitter, Facebook, or Pinterest