Usually on Food Fun Friday we share a great recipe or fun kids snack. Today we will actually be having fun with our food. The kids are excited about the Easter bunny, and we have been talking about what he likes to eat. "A" thought he must eat Easter eggs, but I am pretty sure he eats carrots. I thought it would be fun (and messy) to paint with carrots given the bunny's imminent arrival. Don't forget to check out this color mixing activity for more art fun!
Supplies you will need:
Before we start I wanted to share a neat tip for painting from my teaching days. If you put sandwich size plastic bags in your paint containers, it cuts down on the mess and cleaning, and makes it easy to change colors.
Pour your paint colors in a larger cup so you can make sure a good portion of the carrot will be coated with paint. Provide your kids with paper and have them use the carrot as a paintbrush.
There are many different techniques they will discover. If they keep the carrot more upright, then it works like a pen. You get a totally different effect if you hold the carrot more on it's side.
Little C experiments with dripping the paint off the carrot.
The kids had fun painting with carrots and mixing different colors together. "A" even noticed that once she painted a bit she could use the tip of carrot to make designs in the paint. I hadn't thought of that!
B wanted me to paint a happy face with her carrot. I did, and then she added some hair and arms.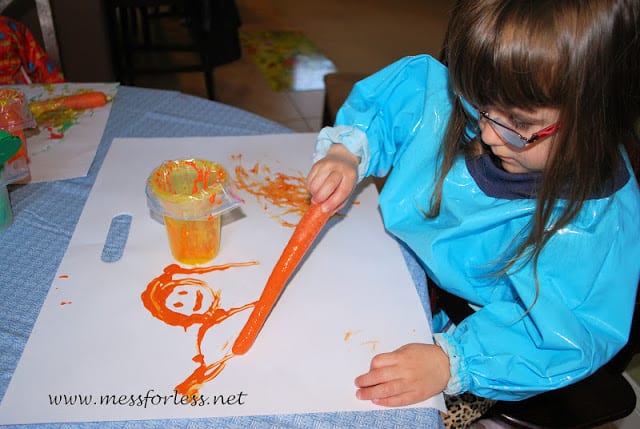 When we were done painting I gave the kids some carrots to eat (don't worry, they were not the ones we painted with). I wish I could say all the girls loved them, but these are my kids we are talking about. "A" licked it and proclaimed she didn't like it and Little C took a bite and started gagging (she is very dramatic). I am proud to say that B ate her whole carrot!
Have a blessed Easter!
If you liked this painting activity, you'll love: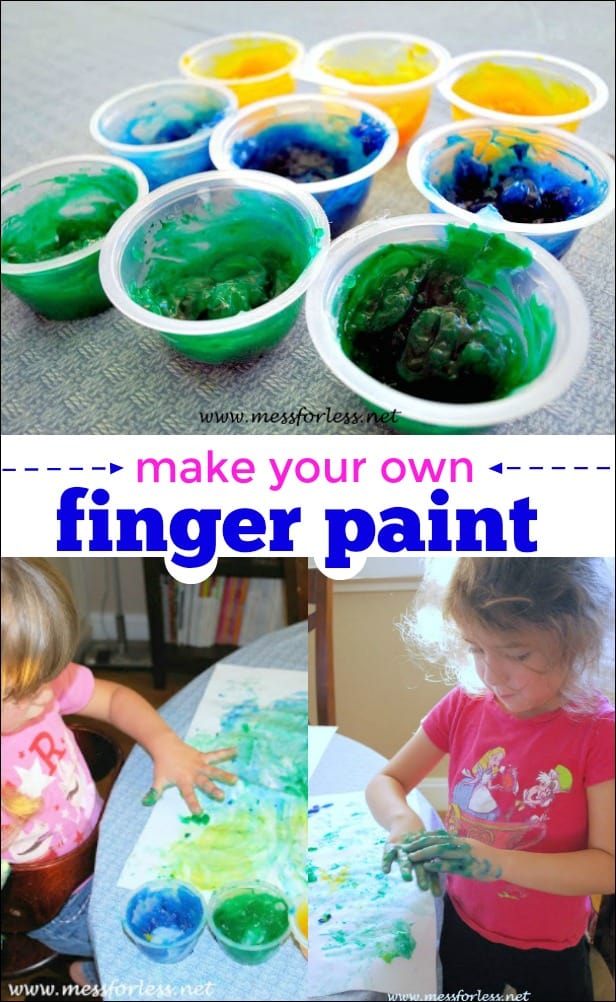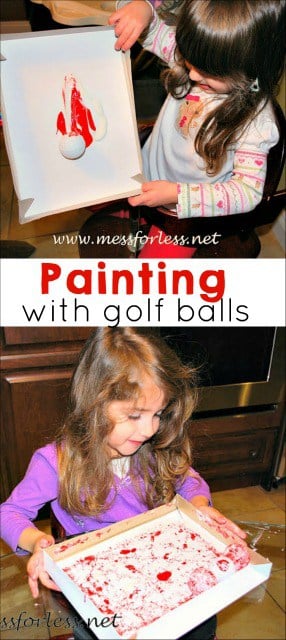 Want more Mess?