I have always enjoyed cooking with my kids. It seems even more fun and special when a holiday is coming up. With Valentine's Day less than a month away, we baked some
Valentine's Day Cupcakes
. Hey, it's never too early to get ready for the big day. I thought we would try and make some color swirl cupcakes using squirt bottles so it would be easier for the kids to help. These were simple to make, and the mess was somewhat contained because of the bottles. If you like cooking with kids, be sure to check out these
Apple Cookies
.
Valentine's Day Cupcakes
Supplies you will need:
Cake mix (yes, I got it on clearance at Target for 71 cents)
Frosting
The first step is to prepare the cake mix as directed. I have some great little bakers who love to help me make cupcakes.
Even the littlest ones can help in the kitchen.
When the kids were done
making a mess
helping, I divided the batter into two bowls. We then used red food coloring to color the batter two different colors. I had originally planned to have one batter be pink and the other dark red. Well after using tons of red food coloring I gave up at a light red. I didn't want to waste all my food coloring trying to get this batter dark red.
Then I used a funnel to pour some of the batter into these squeeze bottles. Any type of squeeze bottle that you would use for ketchup or mustard would work well. My only tip is to make sure the batter is beaten enough so you don't have little balls of batter clogging the spout.
This was really a great fine motor exercise for the kids. They got to squeeze really hard and watch the batter come out. We layered the colors so they were each taking turns squeezing pink and then red.
Don't worry if it looks messy, they will look very cool when baked and opened. The great part about using the squeeze bottle is that it's hard to mess these things up.
Bake according to the package directions. This is what ours looked like before they went in the oven.
And here they are when they were done baking. Pretty cool, right?
They are pretty enough to serve as is, but I ADORE frosting, so you know I was not going to miss a chance to heap some on.
This is what you find when you cut into the swirl cupcakes. Aren't they pretty? Make some for your sweetie this Valentine's day.
If you liked these Valentine's Day Cupcakes, you'll love: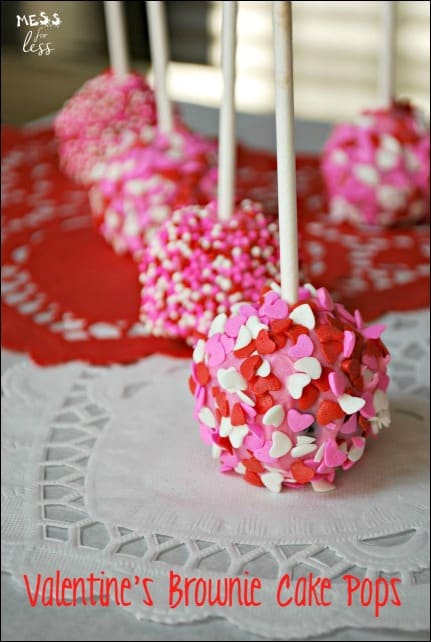 Chocolate Covered Pretzels for Valentine's Day