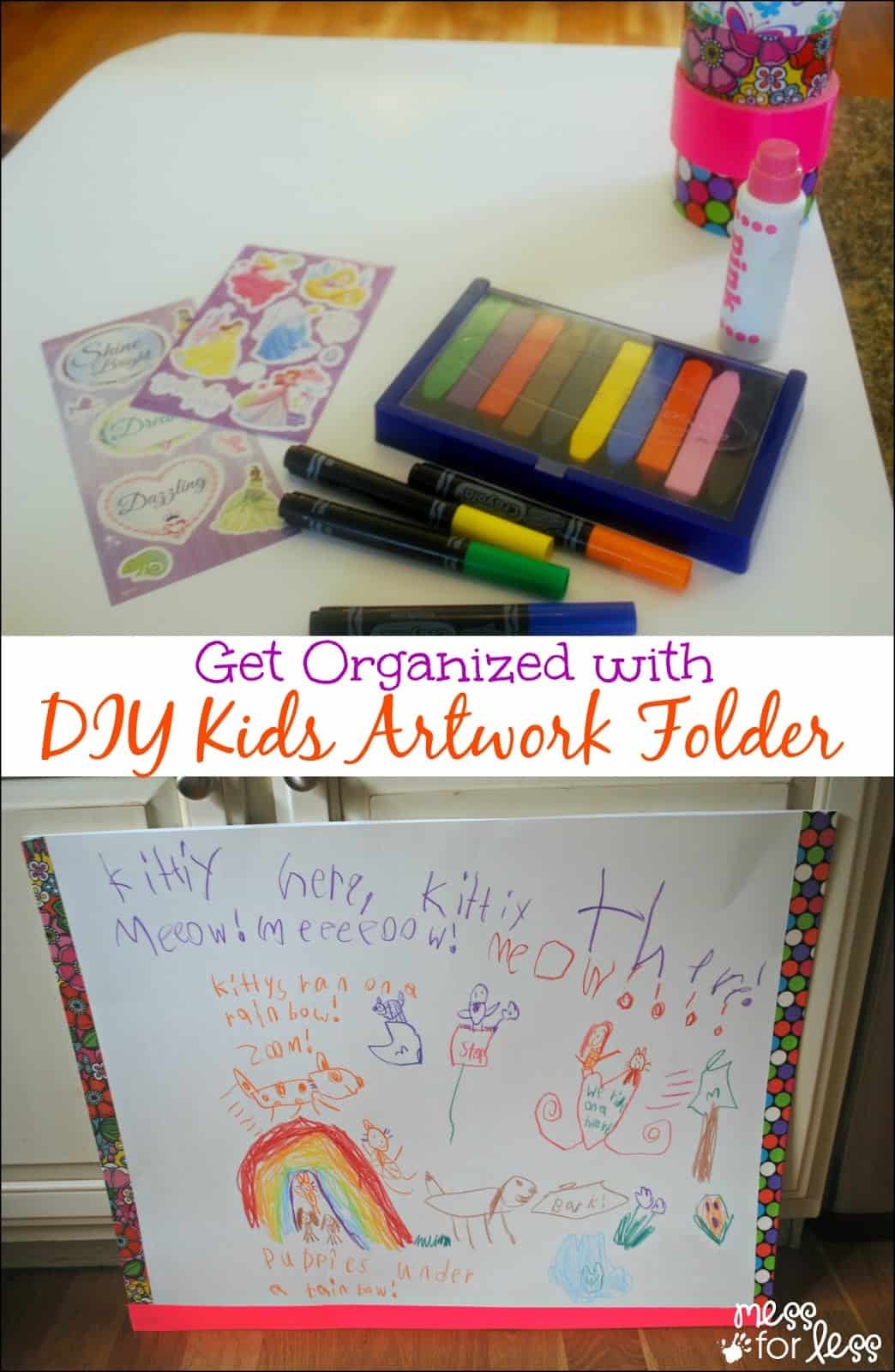 I am stunned by the amount of paper that my children produce. Between artwork done at home and schoolwork projects, we are drowning in a sea of paper. Some of their creations are really well thought out or sentimental for them and worthy of saving. I have been trying to come up with some system to keep the papers organized in one place. I didn't want to spend a lot of money and this simple
DIY Kids Artwork Folder
has been a great solution for our family. For more solutions for art clutter check out our
Organization Tips for Kids Art Supplies
.
You will need:
2 pieces of 18 x 24 inch oak tag
Scissors
Crayons, stickers and other items to doctorate the folder
You may be wondering why my kids needed an artwork folder. Well, prior to making these, my brilliant solution for artwork and school papers was to put them in a bag, throw the bags in a closet and go through them every few months. I wanted the kids to take some ownership of this process and what better way than to have them create their own artwork folders?
We have a number of rolls of patterned duck tape (there are so many fun options out there!) and my kids were excited to mix and match them to create their unique folders. To make your folder you will stack two pieces of oak tag on top of each other. Attach the oak tag with a strip of tape the length of the oak tag. Attach the tape so that half of it is hanging over the edge of the oak tag.
Now fold it over so that both sides of the oak tag are attached with the tape. Trim off any excess tape.
Repeat the process on the two shorter sides of the oak tag. You will want to tape the two short sides of the folder and one of the long sides. When you are done you should have three sides taped and an opening on top.
Now the kids can decorate and personalize their folders. You can use whatever items you wish to decorate the folder. My kids opted for crayons. My daughter proceeded to write a story on her folder complete with her first grade misspellings.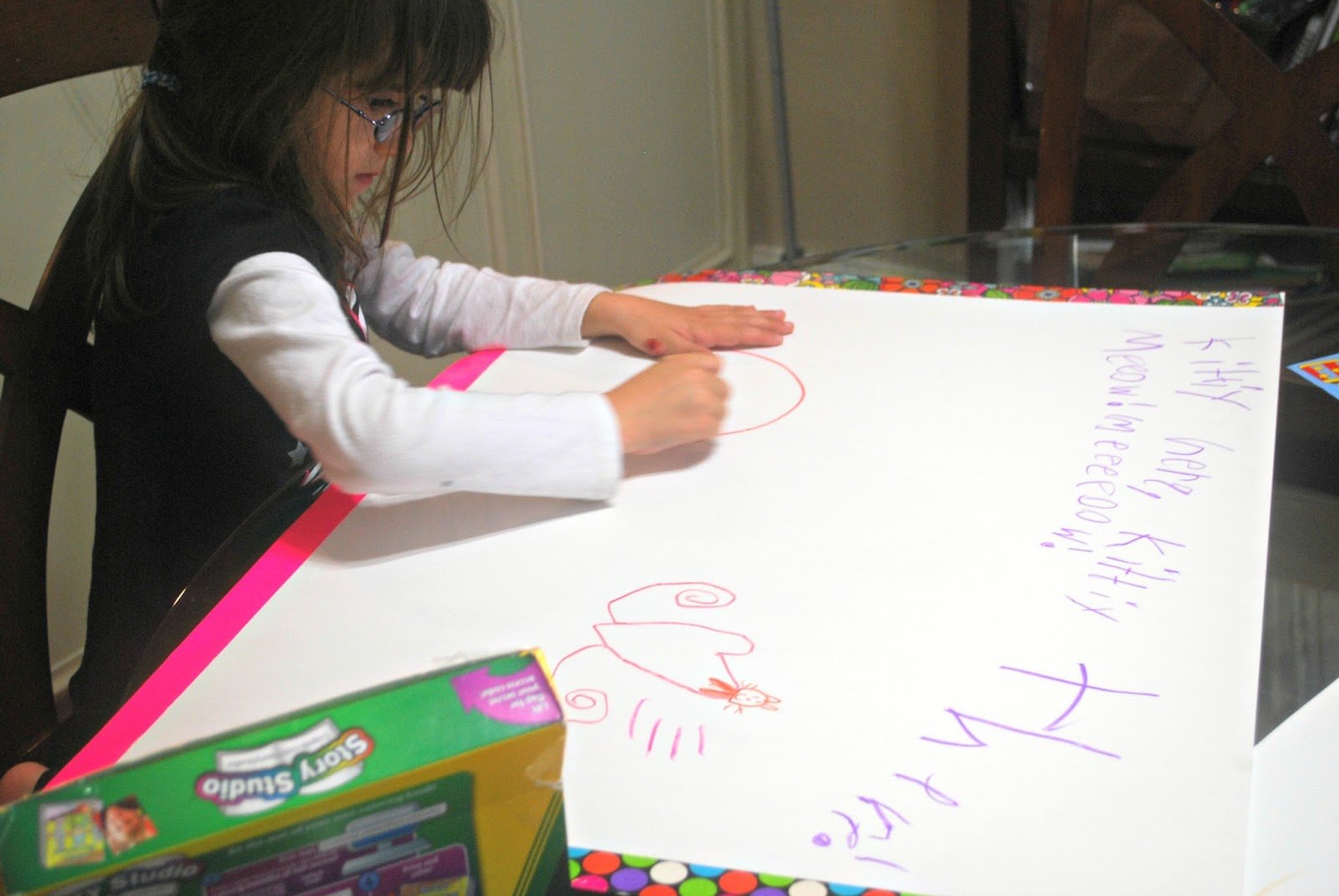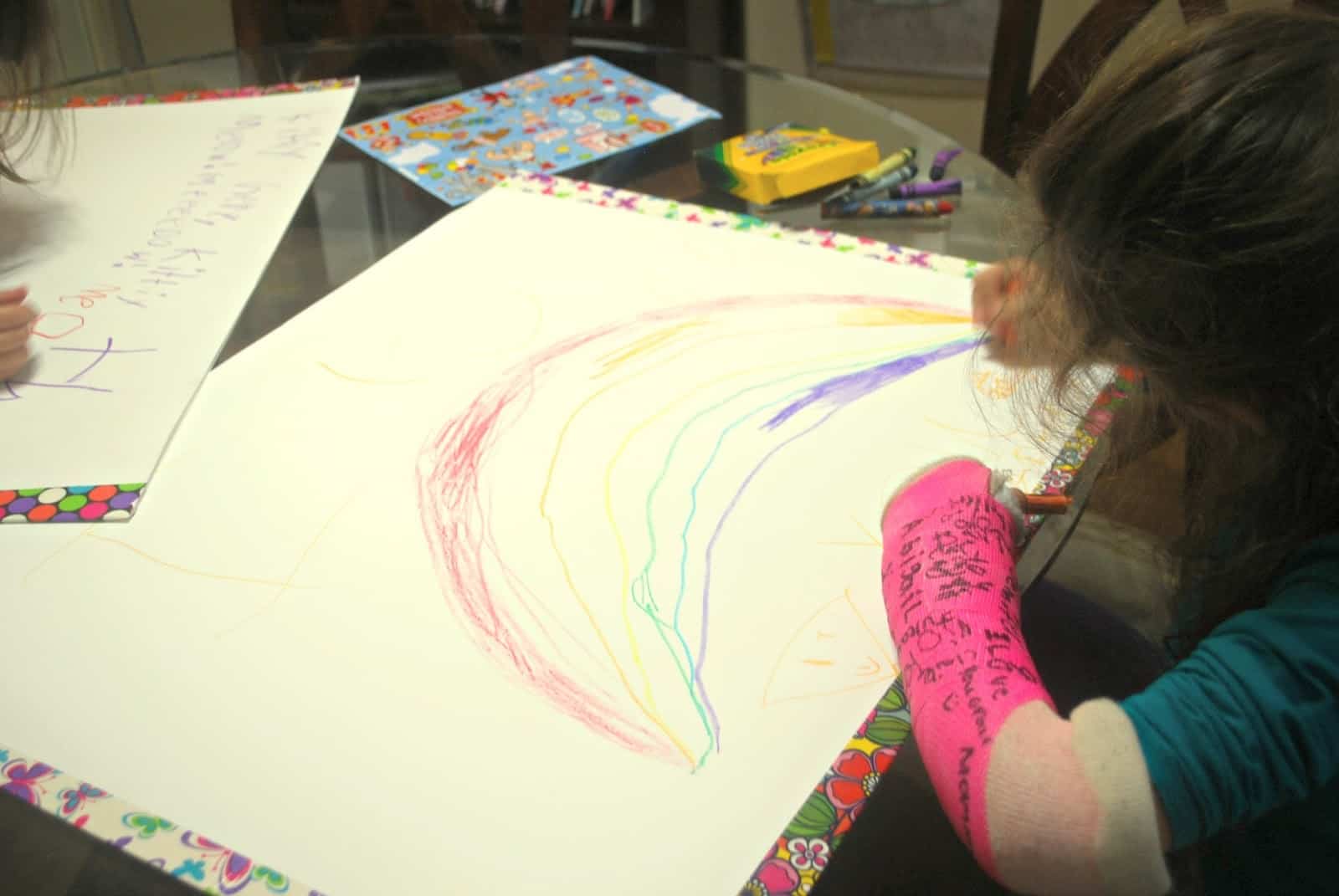 As you can see these folders hold quite a bit. My favorite thing about them is how they hold even really big papers and artwork. My kids place their work in their folders when they are finished with something and I don't have a bunch of bags filling my closet. That's what I call a win-win!
These folders are so simple (and inexpensive) to make that you can make more when they are full. You may want to organize them by months or years or whatever else strikes your fancy.
For more home organization ideas check out:
Want more Mess?