I know you are going to love this Handprint Keepsake Art from mk inspired.  I just adore it and will be adding it to my birthday traditions.  Krista shares all her fabulous ideas and creations over at mk inspired. She is  mama of two and I just love all the sweet activities she does with her kids. Please visit her and say hi!
Hi! I am THRILLED to be guest posting here at Mess for Less today. I am so thankful and honored that Vicky invited me to share a project with you!  My name is Krista and you can find me (and my two little ones) speckled in paint or stuck in glue over at
mk inspired
.
I have to admit that I am overly sentimental at times. Having two pre-schoolers doesn't make things easy, as I am holding on to their early years for dear life. I enjoy finding creative ways to capture and document their growth. So I would like to share a little birthday project that has become a family tradition each year.
Handprint Keepsake Art
Materials:
6×6 canvas
(I stock up on these when they are 60% off/under $2)
Birthday girl (priceless)
Ikea Easel ($1)
Here is what we do:
Step One
Let the birthday girl pick her color. Our birthday girl picked pink so I squeezed two shades of pink and some white paint into an old yogurt cup.
Step Two
Birthday girl paints the canvas.
Once the canvas is dry, paint birthday girl's hand with a generous coat of white paint. I find this method easier than dipping the entire hand in paint. It saves paint and you can control coverage. Guide hand and make print on canvas. Seal with mod podge.
A brand new tradition:
To go along with our handprint keepsakes, I decided to have my daughter draw a self portrait. Using an 8×10 canvas board and a sharpie, my little one whipped up this self portrait in about 30 seconds (pigtails and all). We painted the edges with some left over pink paint for a simple border.  Seal with mod podge.
Finally, we printed up this little "favorites" list, had an interview session and stuck this to the back of the portrait.
As my little ones grow, so will our collection of hnadprint keepsake art. A simple and cherished birthday tradition.
Don't you just LOVE it! Thanks SO much Krista for sharing a wonderful birthday tradition and giving us some great ideas for making our own memories.
Eat at Home Meal Plans
Have you heard about Eat At Home Meal Plans? If the cost of eating out or the decision of what to make for dinner each night is stressing you out, then you must try these. When you sign up, you get access to four separate meal plans each month (Traditional, Wholesome Traditional, Slow Cooker, and No Flour/No Sugar). All you do is print the plans, color-coded grocery lists, and recipes you want for that month. Don't worry, there are lots of options, so even picky eaters will find something they like.
Then when it is time for dinner, make that night's recipe (choices include make-ahead, freezer meals, slow-cooker recipes, and other time-saving strategies).
That's it! Dinner is on the table and you can enjoy a home cooked meal with the family – without the stress!
We all have more important things to do than meal planning. Let someone else do it for you with Eat At Home Meal Plans. Monthly, quarterly and annual plans are available.  
If you enjoyed this Handprint Keepsake Art, you'll love: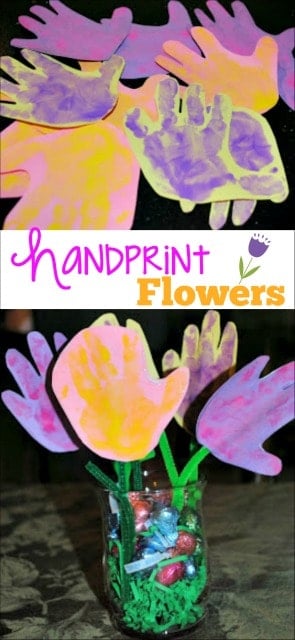 Want more Mess?
Subscribe to our Newsletter
Follow us on Twitter, Facebook, Pinterest, Google+ or Instagram