Each year we use an
Advent calendar
to prepare for the holidays. We either have activities, experiences or readings that help us better understand Christmas and have fun as we count down the days. The other day, our Advent activity was to make
Homemade Christmas Ornaments with Tissue Paper.
For a little over $1, you can make this pretty ornament that can totally be personalized depending on the colors of tissue paper you use. This was such a fun way for the kids to express their creativity!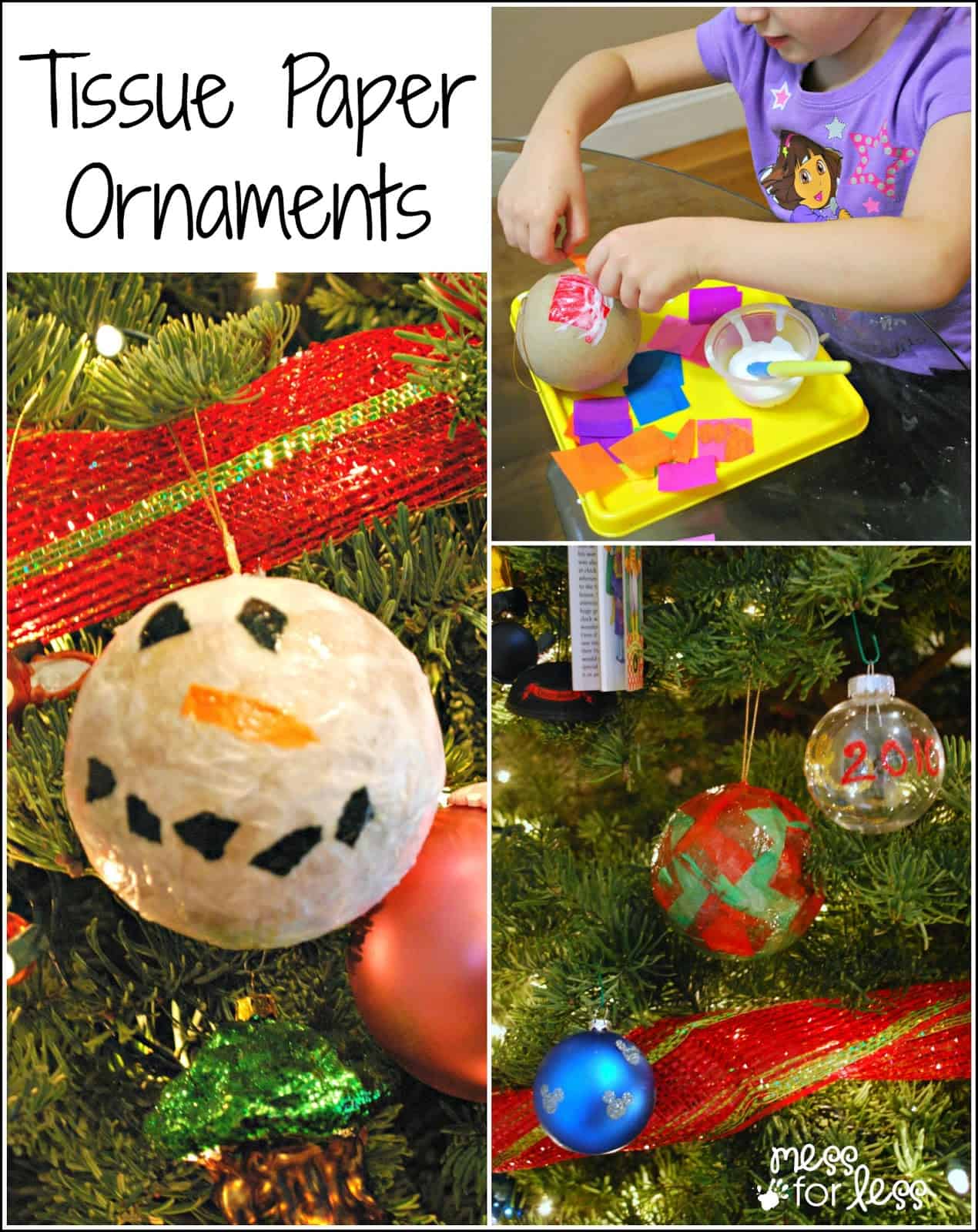 You will need:
You can use either Mod Podge or an equal mix of white glue and water for this project. I gave my kids the glue/water mix to work with and then I added a coat of Mod Podge when they were done so the ornaments would dry with a shiny look.
I let my kids pick out what color tissue paper they wanted to use on their ornaments. One of my daughters wanted to do a red and green one, another wanted to make a rainbow colored ornament, and my third wanted to make a snowman ornament. I set them up with their materials on a tray and they got to work.
We found it easiest to brush glue on the ornament, stick a piece of tissue paper on it and brush glue on top.
Hands will get messy during this activity, so if you have a little one who doesn't like their hands dirty, this might not be for them. My daughter who glued the snowman ornaments stopped after a while because she didn't like how the glue was sticking to her hands. I finished the ornament for her because she still wanted the fun of hanging it on the tree.
When the ornaments are done, you can add a layer of Mod Podge if you wish. This will make the homemade Christmas ornament appear shinier on the tree. I let our ornaments dry overnight.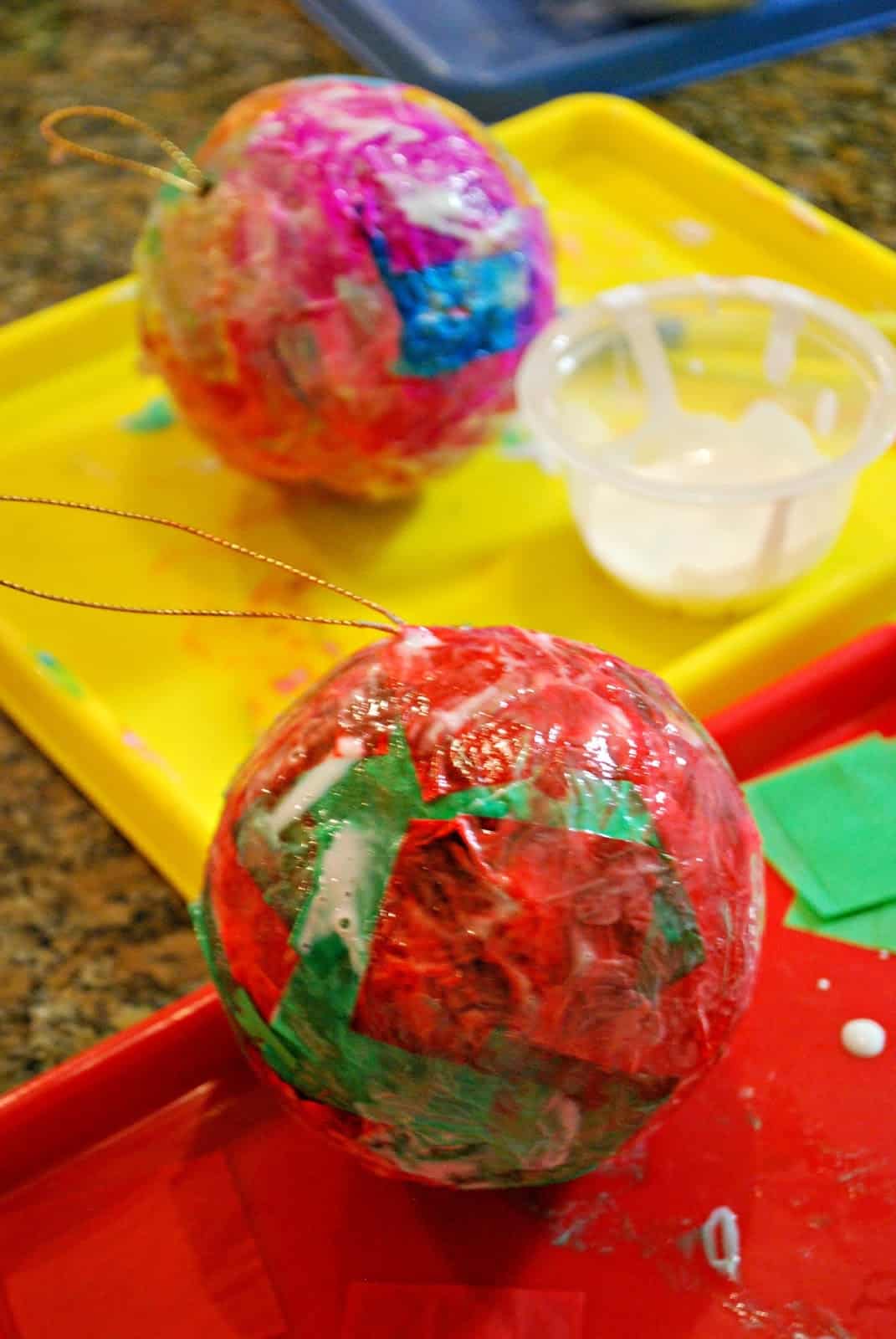 If making a snowman ornament, when the white tissue paper dries, you will want to add another layer of white tissue paper. If you don't, then the brown underneath will show through. After you have added your second layer of white tissue paper, tear black and orange tissue paper to make eyes, a nose and a mouth.
Finally, it was time to hang our ornaments on the tree!
I love how colorful they look hanging. These would be a great gift for teachers, neighbors and other special people in your child's life.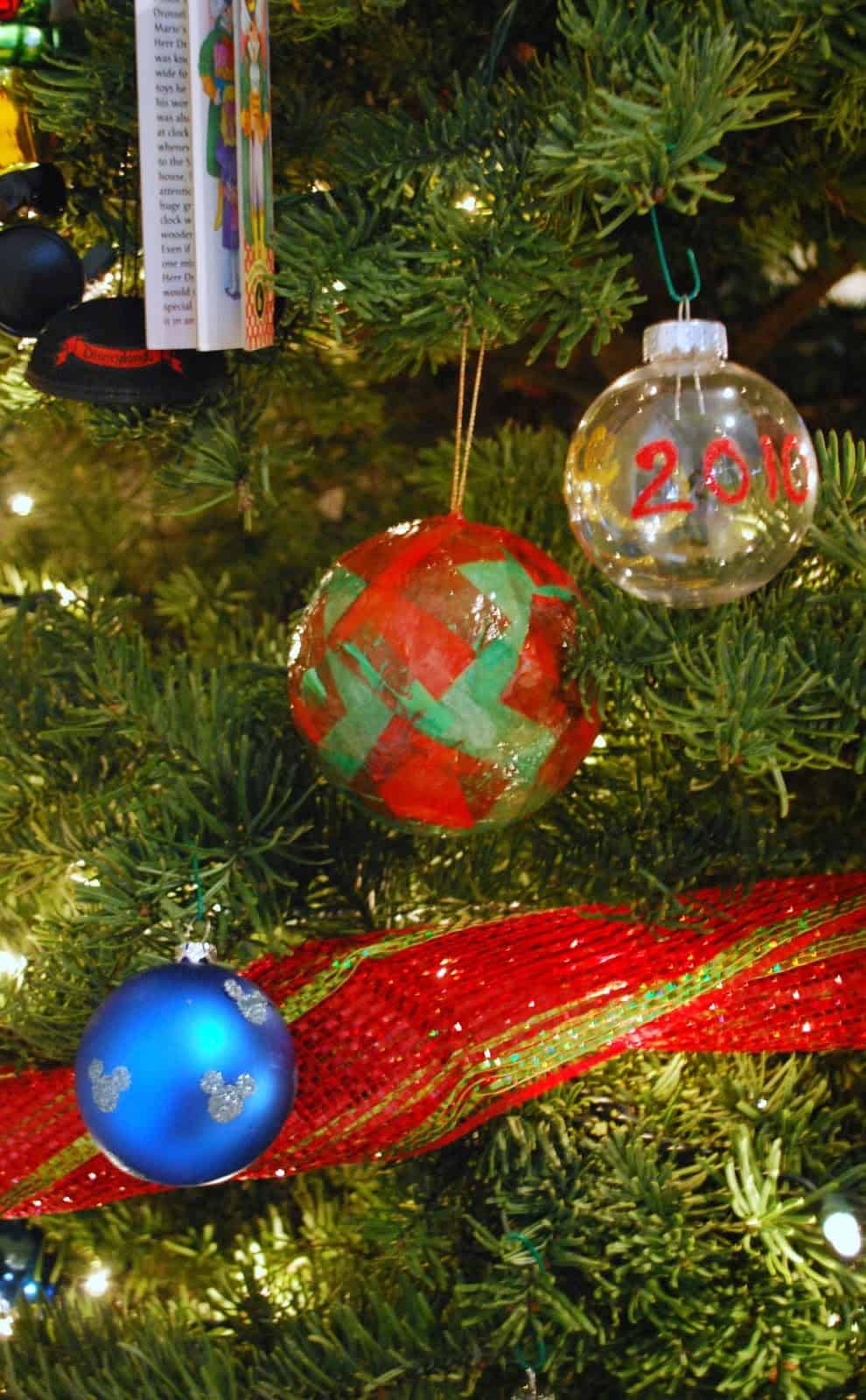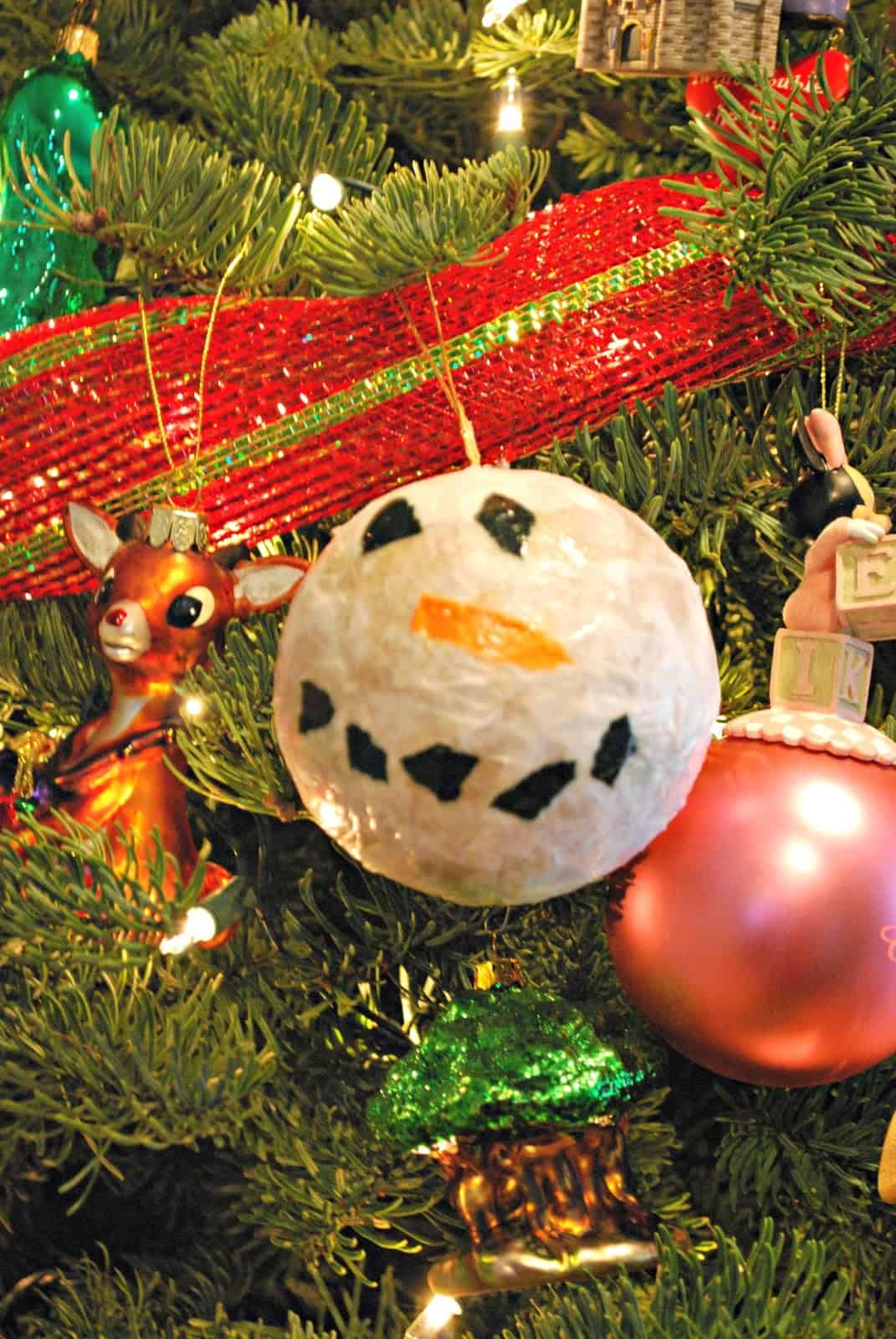 For more homemade Christmas ornaments check out:
Angel Christmas Ornaments Kid Made Christmas Ornaments