My kids were asking to finger paint today. Problem was, we were out of finger paint. But I recalled an activity I did when the kids were smaller where we made our own finger paint using cornstarch and sugar. It worked perfectly! The kids had a blast and I didn't have to spend money on finger paint. Over the years, this has become our go-to
Homemade Finger Paint
recipe. For more fun finger paint recipes check out our
Glitter Finger Paint
.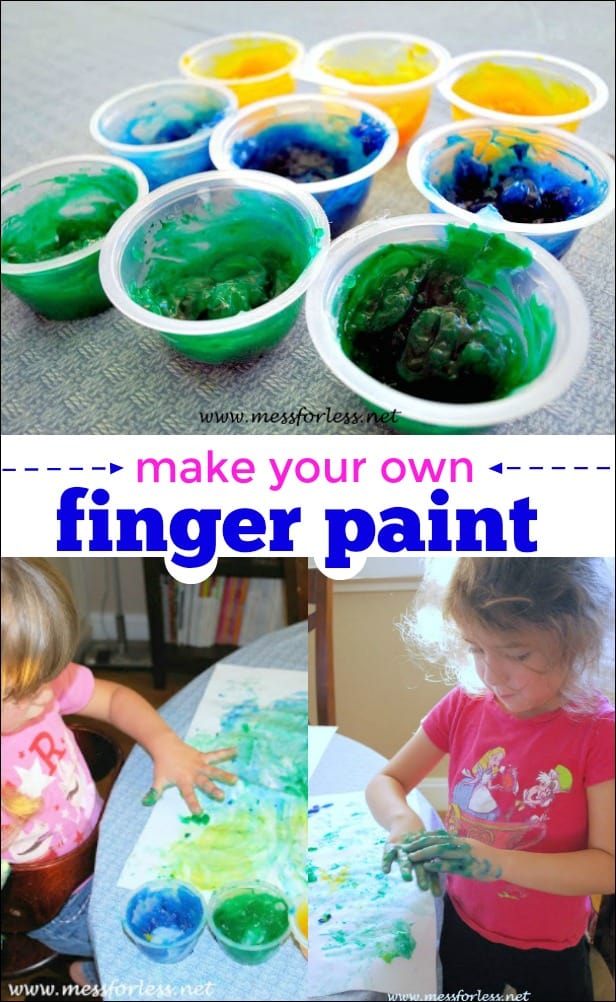 Homemade Finger Paint
Sugar
Water
Containers
Popsicle sticks or something to use for mixing the colors
Combine ½ cup of cornstarch and 4 tablespoons of sugar in a pot.
Next, add 2 cups of cold water and stir until combined. You can have kids help with these parts, but you will want an adult to do the next step.
Place the pot on the stove over medium heat and stir the mixture until it thickens.
Remove the mixture and let it cool a bit. If your kids are like mine and anxious to play with their new finger paint, this wait will seem like an eternity.
You can now add food coloring to the mixture in the pot if you want all one color finger paint, or you can scoop the cornstarch sugar mixture into separate cups and add various colors of food coloring there. I love reusing apple sauce cups when we make homemade finger paint.
Squeeze a few drops of food coloring in the cup of cornstarch mixture. If you want really dark colors, use more food coloring. Use the Popsicle stick to blend until the entire mixture is evenly colored.
Now it's time to play and create with your homemade finger paint!
Finger paint is such a great sensory experience for kids. Some kids are more cautious with it and may only paint with a finger or two.
Other kids will just dig in with both hands.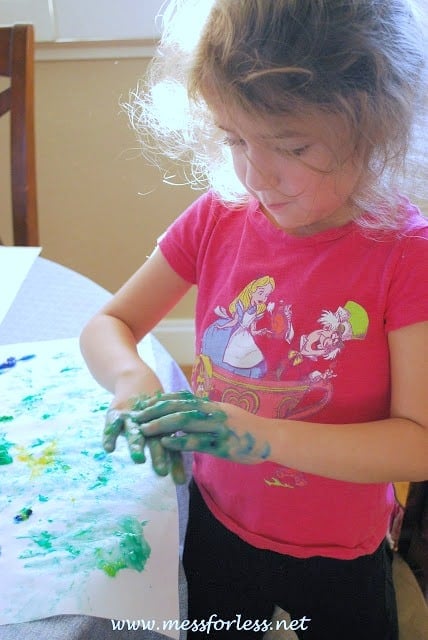 My kids always have a fun time making homemade finger paint though their hands end up tinged different colors for a day because of the food coloring in the finger paint.
Making your own finger paint is inexpensive compared with purchasing finger paint. It's great to be able to create your own custom colors. Finger paint comes in primary colors and we stuck with primary colors for this batch, but you make all sorts of cool colors depending on the the occasion.
Store in an airtight container in the refrigerator for a few days.
* There is nothing in this finger paint recipe that will make kids sick. While it may be edible finger paint, I don't think it would taste very good and I don't recommend eating it.
If you liked this homemade finger paint, you'll love: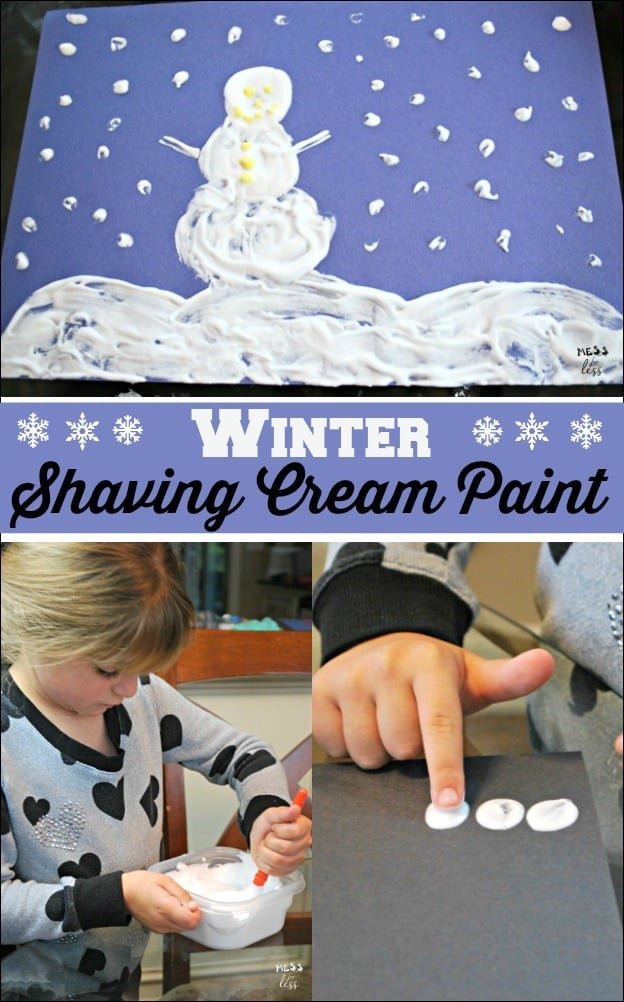 If you are looking for more fun activities for kids, check out Green Kid Crafts, an earth friendly monthly craft subscription box for kids that sparks creativity while teaching kids a respect and love for the environment. These boxes are themed and each month will be filled with fun projects and creative activities than can be enjoyed by kids from ages 3-10.
Since Green Kid Crafts is an earth friendly company, they use sustainable, safe materials in all of their products. They also give a portion from each sale to environmental non-profits. Learn more about a monthly subscription of fun!