If you are new to the keto diet, you may think that your days of having desserts and sweets are over. That is the furthest thing from the truth. There are lots of delicious keto dessert recipes that you can enjoy. Most of them are so good that you will not miss carbs one bit! Whether you are new to the keto lifestyle, or an old pro, these Keto Dessert Recipes, will satisfy your cravings and help you stay on track. You'll also love these Keto Cookie Recipes for Christmas.
Jump to:
Why you'll love these easy keto desserts
Many of these keto dessert recipes use substitutions to recreate your favorite recipes. There are keto friendly sweeteners, almond flour, coconut flour, heavy whipping cream, and cocoa powder just to name a few. So get baking without the guilt!
Keto Cookies
Keto Peanut Butter Cookies from Mess for Less - These are a great once in a while treat to keep you on program while satisfying a cookie craving. You'll love the crunch!
Keto Chocolate Chip Cookie Sandwiches from Appetite for Energy - The best thing about these yummy cookie sandwiches is that they can be made in 30 minutes. Who can wait for dessert?
Keto Chocolate Chip Cookies from My Coffee Has Butter - These feature rich, dark chocolate chips and are the perfect blend of chewy and moist. My kind of cookie!
Keto Cheesecake
Keto Low Carb Cheesecake from Noshtastic - This cheesecake has the creamy texture of a traditional cheesecake but without the guilt since it is sugar-free.
No Bake Chocolate Cheesecake from Joy Filled Eats - Addicted to chocolate, but thinking you might have to give it up on your keto diet? Indulge your sweet tooth with this velvety cheesecake.
Keto Pumpkin Cheesecake from Mom Foodie - At just 4 net carbs a slice, this is the perfect cheesecake for pumpkin lovers. You'll love the crust!
Blood Orange Cheesecake from Whip & Wander - This is just a gorgeous dessert. If you a citrus lover, you must try it!
Gluten Free Keto Strawberry Cheesecake from Dr. Davinah's Eats - Gluten-free and keto friendly strawberry cheesecake may sound too good to be true, but it's real!
Baked Mascarpone Cheesecake from Mad Creations Hub - You'll never believe this cheesecake is low carb! Mascarpone is an Italian cream cheese that you can even make at home.
Keto Brownies
Snickers Brownies from Resolution Eats - Chocolate, caramel and peanuts combine to make these delightful brownies. At just 2 net carbs a piece, they won't bust your diet.
Super Fudgy Double Chocolate Brownies from My Flourless Kitchen - Who doesn't love a fudgy brownie? This will become your go-to low carb dessert.
Keto recipes for cake
Keto Black Forest Cake from Family on Keto - Some keto dessert recipes you want to save for a special occasion! Your guests will never know this is a keto dessert.
Keto Chocolate Cake from Platter Talk - I was stunned that this layered chocolate cake is low carb. Such a great dessert to make for a special occasion.
Sugar Free Red Velvet Cake Recipe from Low Carb Yum - This cake tastes like the real thing and has the added bonus of being gluten free.
Keto Vanilla Cake Pops from Officially Gluten Free - Made from scratch, gluten free, and keto friendly? Yes please!
Low Carb Carrot Cake Cupcakes from Homemade Interest - Sugar free cupcakes that taste just like the real thing. Great way to satisfy a carrot cake craving!
Keto Ice Cream
No Churn Sugar Free Ice Cream from Recipes from a Pantry - I love how this yummy ice cream recipe uses only 5 ingredients and doesn't require any special equipment to make.
Dark Chocolate Avocado Ice Cream from Whole New Mom - This ice cream is rich and creamy, thanks to the avocado. Making your own ice cream doesn't have to be complicated.
Desserts with Fruit
Keto Lemon Blueberry Bread from Mess for Less - This treat will help satisfy those cravings for baked goods and keep you on program. Delicious lemon & blueberry taste!
Strawberry Mousse Recipe from The Foodie Affair - Sometimes you are not in the mood for a heavy dessert but still have a craving for something sweet. Try this strawberry mousse.
Keto Fruit Yogurt from Mind Body and Spirit Wellbeing - This dessert is not only delicious, it is good for you!
Low Carb Strawberry Salad with Cherries and Blueberries from Mostly Low Carb Recipes - Not in the mood for a heavy dessert? Keep it light with this fruit salad that is Keto, Whole30 and Vegan friendly.
Keto Mixed Berry Crumble Pots from Beauty and the Foodie - What a wonderful way to use those fresh summer berries!
Mango Chia Seed Pudding from That Girl Cooks Healthy - Such a pretty presentation! I love the idea of making these for a brunch. Your guests will be impressed with the looks and taste!
Lemon Ricotta Mouse Recipe from Yummy Inspirations - This dessert is high in protein and healthy fats. You'll love the lemon flavor too!
Bites, Bars and Fudge
Keto Low Carb Nut Fudge Bars from Bubbablue and Me - This fudge is so rich and decadent, you won't believe it's low carb. It could not be easier!
Nanaimo Bars from My Flourless Kitchen - I have actually been to Nanaimo and never tried one of these. No worries, you can make them yourself in a keto friendly way.
Chocolate Almond Butter Bark from Meal Prep on Fleek - This sugar free dessert is paleo friendly and gluten free but is full of flavor! Perfect for any chocolate craving!
Keto Lemon Bars from Wholesome Yum - You only need 7 ingredients to make these sweet and tart lemon bars.
Protein Chocolate Cookie Dough Bites from Vegetarian Gastronomy -These take just minutes to make and will make you feel like you are indulging in dessert.
Brownie Batter Keto Fudge from Yup, It's Vegan - Think you have to give up fudge on keto? No way! This recipe combines two of my favorite things - brownies and fudge.
Seven Layer Magic Cookie Bars from Eat Beautiful - Okay, you had me at magic! So many good flavors happening here - chocolate, coconut, nuts. Yum!
Chocolate Almond Butter Crepes from I Heart Umami - The filling in these is made from dark cacao flavored almond butter. Such a treat to make for an at home date night or anytime!
Be sure to also check out this Blueberry Keto Fat Bomb Recipe.
Get your own Keto Trackers
To make sticking to a keto diet easier, check out these Keto Weight Loss Tracker Printables. It is a 100 day Keto Challenge to keep you motivated and on track.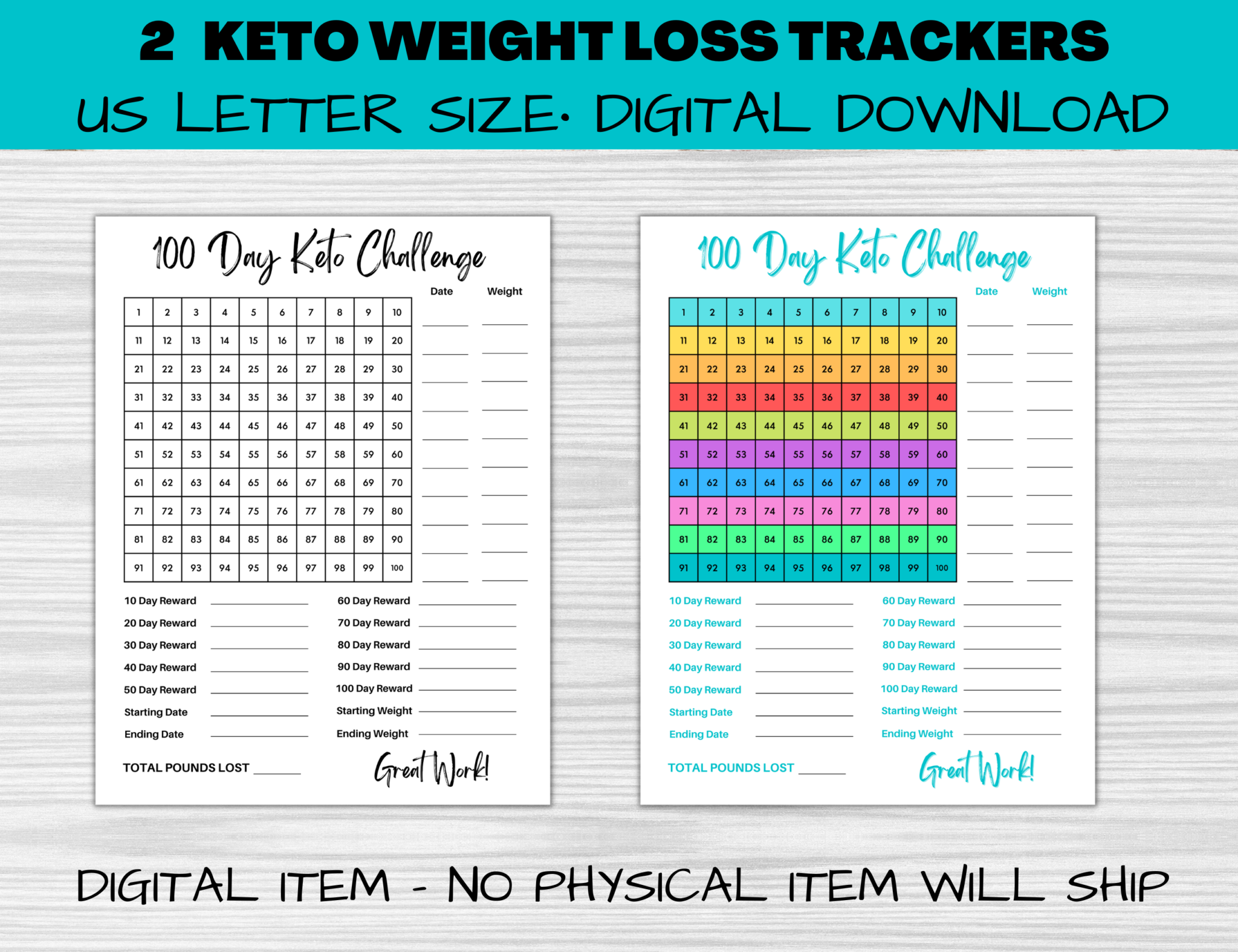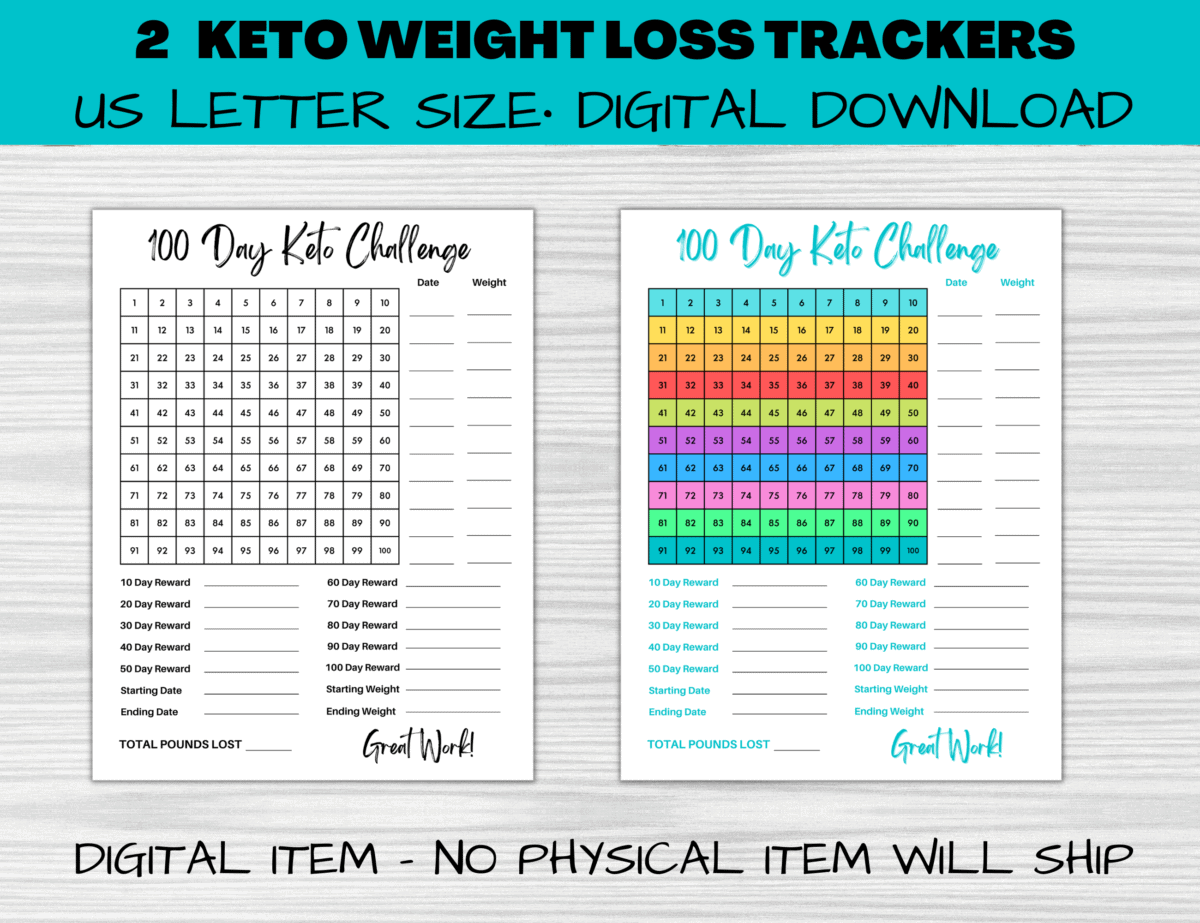 Eat At Home Meal Plans
Have you heard about Eat At Home Meal Plans? If the cost of eating out or the decision of what to make for dinner each night is stressing you out, then you must try these. When you sign up, you get access to four separate meal plans each month (Traditional, Wholesome Traditional, Slow Cooker, and No Flour/No Sugar). All you do is print the plans, color-coded grocery lists, and recipes you want for that month. Don't worry, there are lots of options, so even picky eaters will find something they like.
Then when it is time for dinner, make that night's recipe (choices include make-ahead, freezer meals, slow-cooker recipes, and other time-saving strategies).
That's it! Dinner is on the table and you can enjoy a home cooked meal with the family – without the stress!
We all have more important things to do than meal planning. Let someone else do it for you with Eat At Home Meal Plans. Monthly, quarterly and annual plans are available.
Related posts