Last year at kindergarten, my daughters spent a lot of time working on number sense. Number sense has been described as an intuitive feel for numbers and their relationships. So much of the work that my kids did at school and the homework that they brought home involved being able to group numbers into various sets and thinking and talking about ways to make a number. This is an important part of developing a child's mathematical thinking. This Make a Number Math Game is a fun way for kids to practice number sense. It was inspired by this Fine Motor Skills Counting Activity my kids did when they were younger.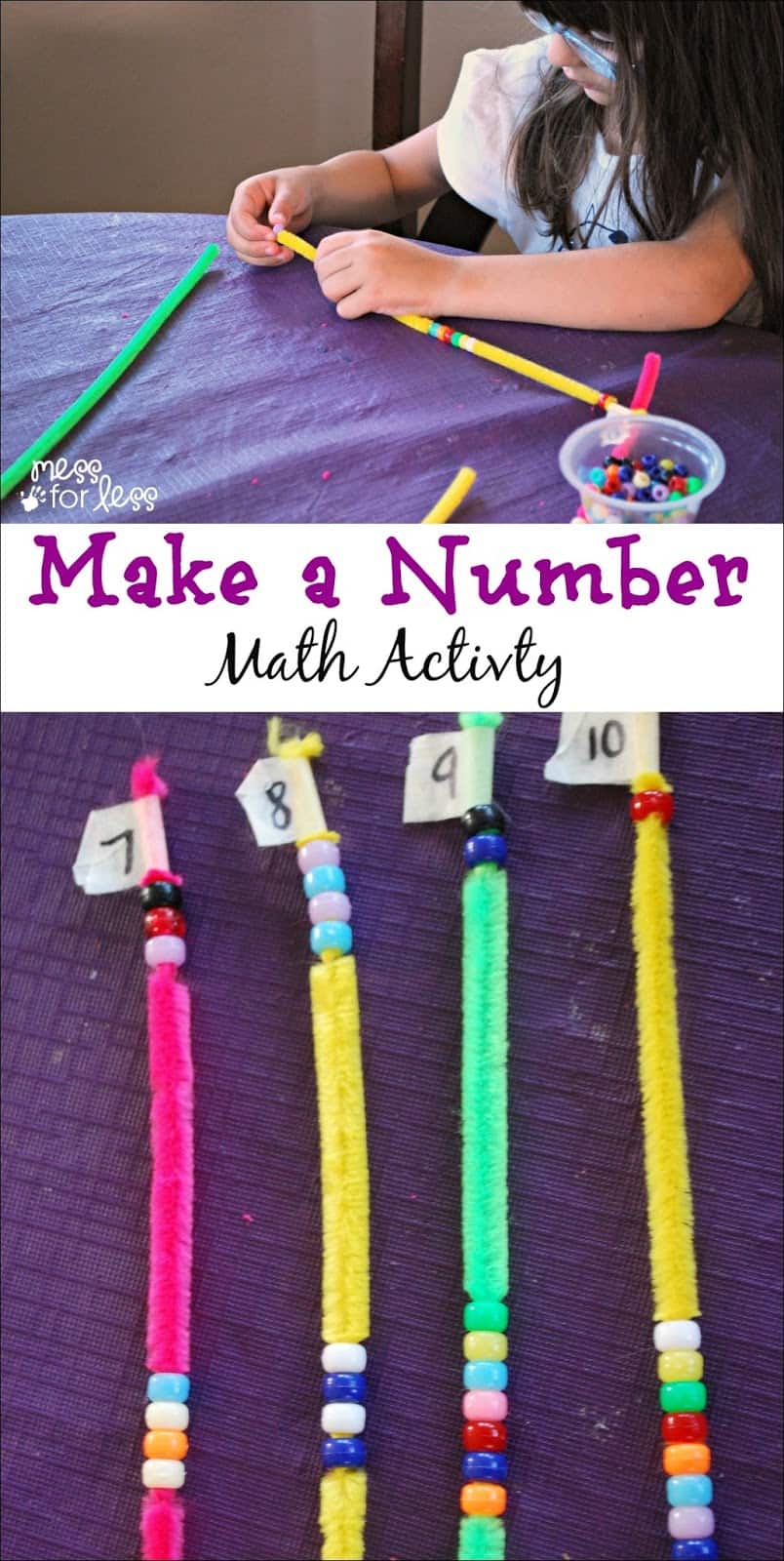 You will need:
Masking tape
Permanent Marker
Plastic cup for beads
Attach a small section of masking tape to the top of a pipe cleaner. Make sure it wraps around the back and sticks out like a flag so you can write a number on it.
What numbers you write are up to you and your child's ability level. I wrote 7,8,9 and 10 since I knew that my kids had been working on different ways to make those numbers in kindergarten.
Give your child a cup of beads and the numbered pipe cleaners. Before we started, we looked at the number on the pipe cleaner and talked about different ways we could make the number. I explained that we would be showing ways to make a number using the beads, leaving a space between each group of beads.
In addition to working on their number skills, stringing the beads on the pipe cleaners provides fine motor practice for little hands.
My daughter shares that 1 and 6 is a way to make 7!
I loved seeing the ways they came up with to make different numbers.
Being able to figure out different ways to make numbers will help children develop the skills necessary to do addition and subtraction in their heads.
This fun, hands-on math game is simple to put together and doesn't require any fancy materials. As an extension, you can also make a a bunch of pipe cleaners with the same number and see if your child can find all the ways to make that number. For example if you did all 7's, a child could show how 1+6, 2+5, 3+4 and so on, all make 7.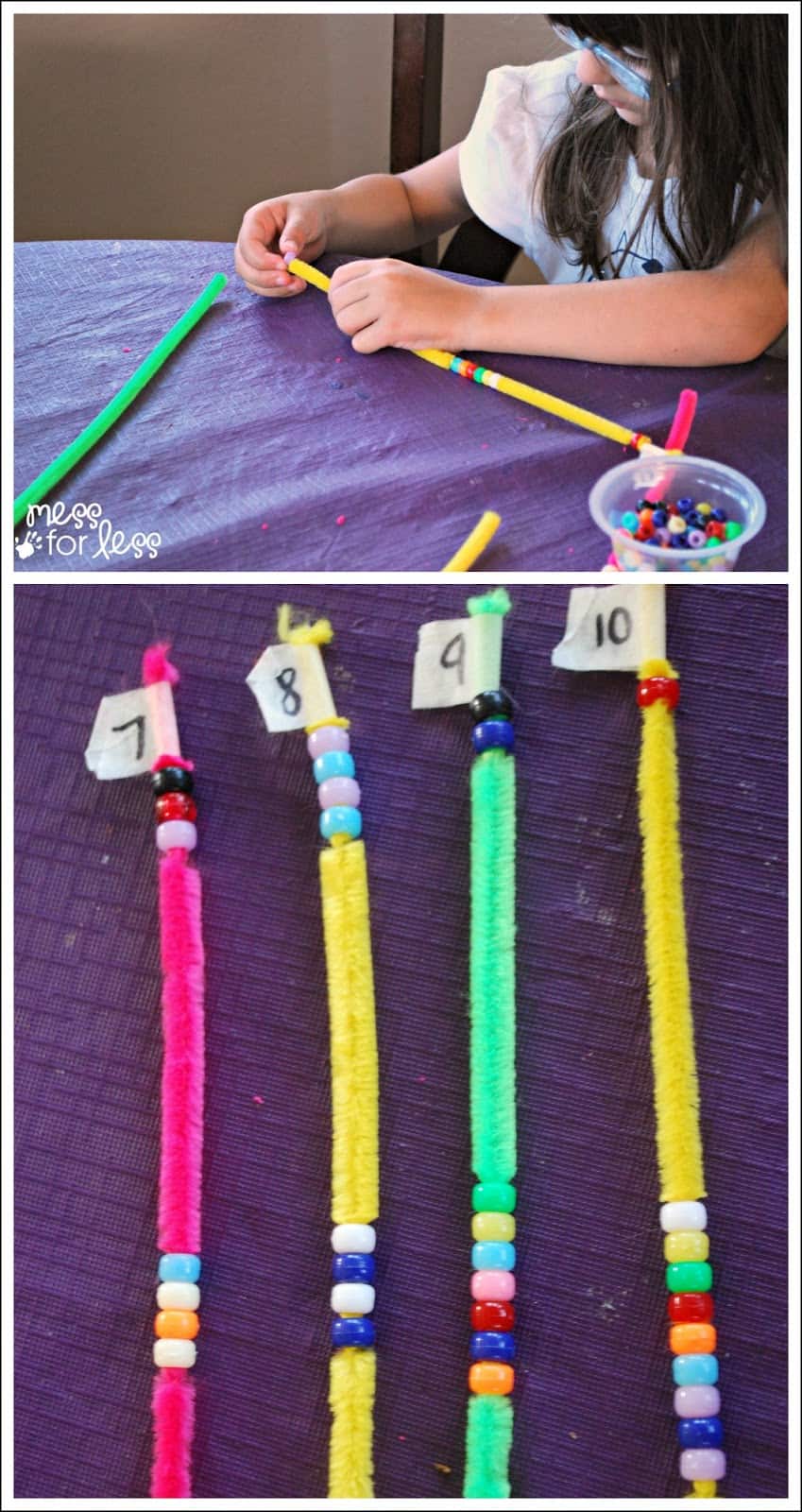 For more math games, don't miss: