My twins are in Kindergarten now and as part of their math curriculum, they are developing number sense and getting comfortable with numbers. We have used clothespins before in our Clothespin Math activity. They are a great tool to have on hand, not just for teaching math, but for other skills as well. If you have a child who has weaker fine motor skills like I do, then the clothespins provide the extra benefit of a fine motor workout. This number sense game took me just a few minutes to set up and it really helped my kids figure out how make numbers.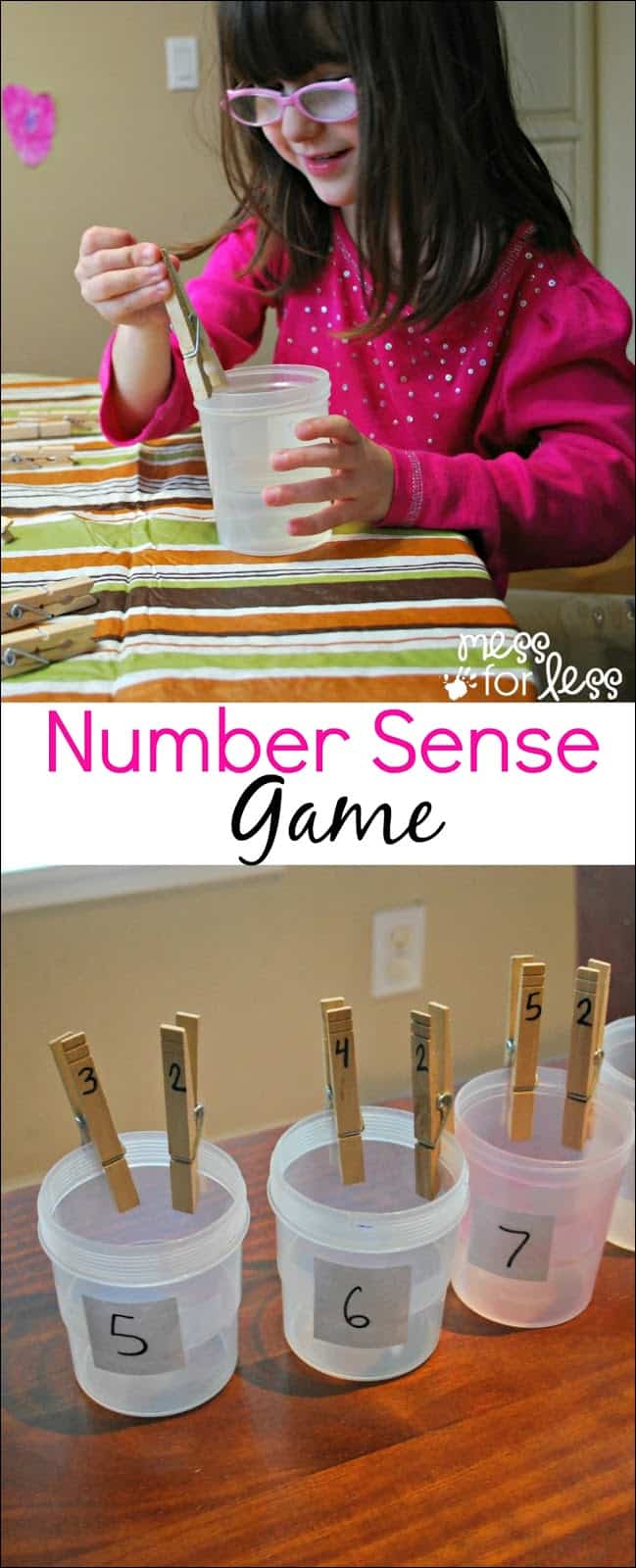 Using a marker, write the numbers 1-8 on some clothespins. I made a few of each number since sometimes the kids would need to add two of the same number to make a sum.
Write the numbers 1-8 on some paper and cut out the numbers and tape them on some cups. I used six cups, but you can use however many you need. You may just decide to focus on one number per day - on Monday you look at all the ways to 4, for example.
Provide you child with one cup at a time and all of the numbered clothespins. Ask them to see if they can figure out what numbers on the clothespins add up to the number on their cup. My daughter knew that 2+2=4 so she clipped on two 2 clothespins.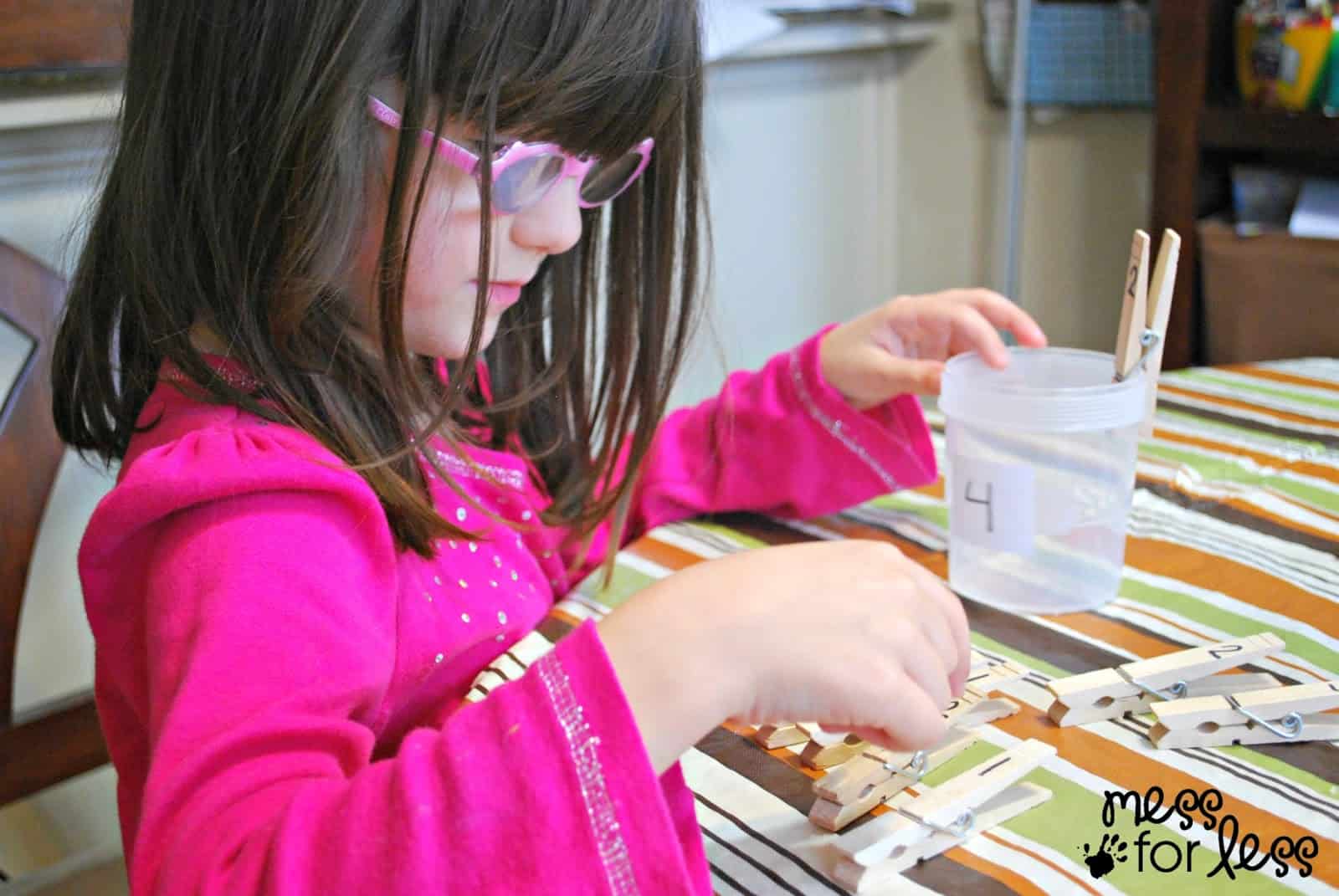 I then challenged her to see if she could figure out any other way to make 4 and she came up with lots more, sometimes even using three clothespins (1+1+2).
She was surprised to discover there were so many ways to make numbers.
As she worked on finding numbers that added up to 9, I asked her to keep track of what she discovered. These are all the ways she figured out how to make 9.
I was surprised with how long my kids remained engaged in this number sense game. They were determined to figure out all the ways to make a number.
For more fun math activities, check out: