This is a sponsored post written by me on behalf of Famous Footwear for IZEA. All opinions are 100% mine.
For the past few years I have really been struggling with gaining and losing the same 15 pounds. Now 15 pounds may not seem like a big deal, but when I am 15 pounds heavier I have less stamina and I just feel worse about myself and my appearance. My normal wardrobe becomes tight and I get down about the fact that I don't fit into my clothes. When I have managed to lose the 15 pounds, I have more energy and feel more confident in my appearance. I have noticed over the past few years that I tend to do really well with taking care of my health from January to June. When summer comes however, I fall into a lot of bad habits health-wise and the weight piles on. Then come January 1st, I start to take better care of myself again. But that cycle is coming to an end. I don't want to wait any longer to feel better psychically and emotionally. I want to Step Forward Into Health now.
Before I could take a step forward, I had to sit back and take a good look at the habits I have allowed myself to get into and evaluate if they were helping my health or hurting it. I sat in a comfy chair and grabbed a pad so I could write down what I was doing now that I wanted to change.
The hardest part of this process was thinking about why I had fallen into bad habits to start with. Why was my weight constantly going up and down? The sad fact is that I had gotten too busy to practice basic good habits that could help me maintain weight loss. Cooking up something healthy takes more time than just going through the drive thru window. Sometimes taking the time to exercise made me feel selfish. Surely there were other things I could be doing. That kind of thinking had to stop.
Taking a step forward into health means that I will feel better and have more energy for my life and for my family. I know that I am the type of person that does well with small changes. So I decided to see if there were small steps forward I could be taking that would help me make progress on my health goals without making me feel overwhelmed.
Since I work on the computer all day, I sit a lot. If I was going to take my health seriously, I would have to move more. I decided to start walking 10,000 steps a day. Many experts say that this a great number to aim for to see positive health benefits.
To set this goal in motion I needed to discover how many steps I normally walked in a day. I got a step counter and clipped it to my pants. I was surprised to find out that I typically only got between 5,000 and 6,000 steps per day. I needed to find time and ways to move more. In the past I have felt like I didn't have time to walk. Between putting on workout clothes, lacing up some sneakers and then changing back to my normal clothes when done, the process was too long. I have since realized that I don't need to walk for miles to get some more steps into my day. I can set out for a quick walk around the neighborhood in whatever I happen to be wearing, like jeans and comfy boots like my Bearpaw Women's Boshie Winter Boot. All those extra steps sure do add up!
I started thinking about my water consumption or lack thereof. Sure, I drink coffee and soda, but that is not the same as water. I needed to decrease my consumption of higher calorie beverages and drink more water. I started drinking 8 glasses of water a day since I look and feel better when I drink this amount every day.
Drinking more water is the toughest step forward I have had to make. It's not that I don't like water, but I often get so busy that I just forget to drink. So upping my water intake has to be an intentional effort. I need to be persistent about it. Having water around all the time helps me, so I bought some cute insulated cups with straws that would keep water cold. I figured out how much water they held and how many I would have to drink per day to meet my goal. Then it was a matter of taking my cup everywhere with me. Work, outdoors, running errands – I am continuously sipping.
Another bad habit I had gotten into was snacking on lots of sweet and salty foods. I needed to break free of my unhealthy snacking habit. I decided to replace the processed snacks I usually have with fruits and vegetables which can fill me up in a much more healthy way than my typical snack choices. I have started grabbing an apple when I have craving for something sweet or chopping up some veggies to grill when I get hungry in the afternoon.
While I am not at the weight I want to be yet, I have lost a few pounds and am heading in the right direction. Now that I have taken a step forward into health and been having some success, it has inspired others in my life. My husband wants in on my healthy lifestyle and he has been eating better and moving more.
I have found that just taking a Step Forward is making me feel more confident. Action inspires confidence to be my best self. Each day builds on the success of the previous one. I have done something good for myself and I can do it again the next day. But I still have setbacks. There are days when I don't quite make it to 10,000 steps or I forget to drink my water. But I continue to push toward my #StepForward goal in my life because I know I will feel better. Just taking the first step (or in my case 10, 000 steps) is a win. And that is something to celebrate!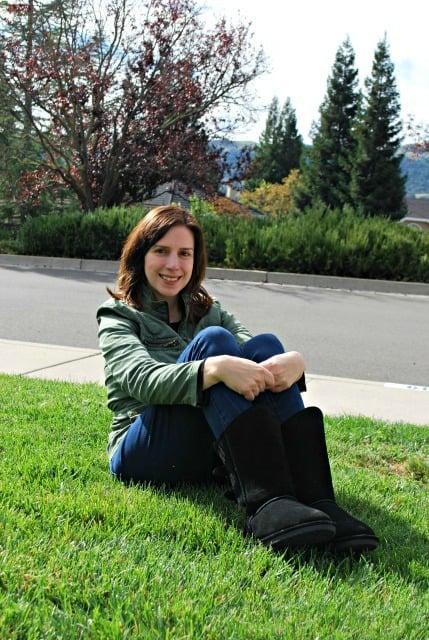 To learn more about how you can #StepForward visit Famous Footwear and check them out on Instagram.