This is a sponsored post, but all opinions are my own.
These days we are all concerned about home security. But a home security system can be expensive to have installed and monitored. And despite all the cost involved, home security systems do have their limitations. That is why I was so excited to learn about Notion. Notion is an all in one sensor that lets you know if you have an open door, a leaky sink or a blaring smoke alarm – all from your phone. The uses are endless, and you can monitor your entire home, even when you are not there.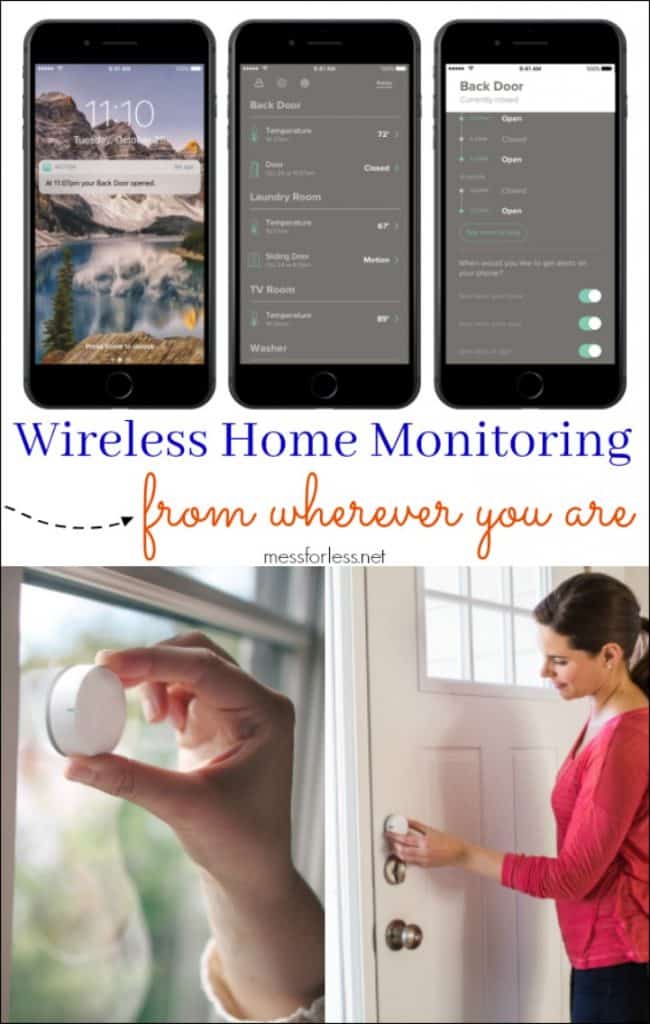 I have a confession to make – I am notorious in our household for leaving the garage door open when I go out. When I get a few blocks away, I start to wonder if I closed the garage door. Not being able to remember, I typically circle back to the house to check if the garage door is closed. Talk about a time waster! But Notion can change all that for me. How? I just plug in the bridge (the middleman between sensors and my phone) and connect it to my WiFi. Then I place a sensor on what I want to monitor, in this case, my garage door. Now I can monitor and get notifications from the Notion app on my phone whenever I leave my garage door open. No more worrying or wasted time!
But Notion does much more than help forgetful people like me. You can use it for a variety of uses to monitor your home with a single sensor – wherever you are. For example, if you'd like to know if your door has opened, or is open, stick a sensor to your door. Have a basement? Take a sensor down there to monitor both temperature and water leaks by placing the sensor next to your drain. It's that simple.
Since I don't have the time or money to replace a bunch of devices in my home, I was thrilled to learn that with Notion I don't have to replace anything. Since each sensor can do everything, you don't need specific sensors for specific use cases. I simply can add small circular sensors to spots I want to monitor and my home can communicate with me via my phone.
I don't want my phone to be going off all the time, which is why I love how Notion allows me to customize notifications based on my preferences. I can choose to only receive them when I am away, or at night, or for temperature sensors if it gets too hot or too cold. In the near future there are plans to integrate Notion with Nest and IFTTT. Notion takes about 10 minutes to install and the batteries will last about 2 years with normal usage.
Want to check out Notion for yourself and find out all it can do? Use the discount code INTHEKNOW to get 10% off your purchase when you shop Notion.