The weather is starting to get warmer and in our family that means that we spend a lot more time outdoors. During the warmer months, we move lots of activities, such as eating and crafting, outdoors. We recently made a colorful kids Suncatcher Craft that not only looks pretty outdoors, but serves as a deterrent to any birds and small animals that might be trying to dig up your seeds and garden.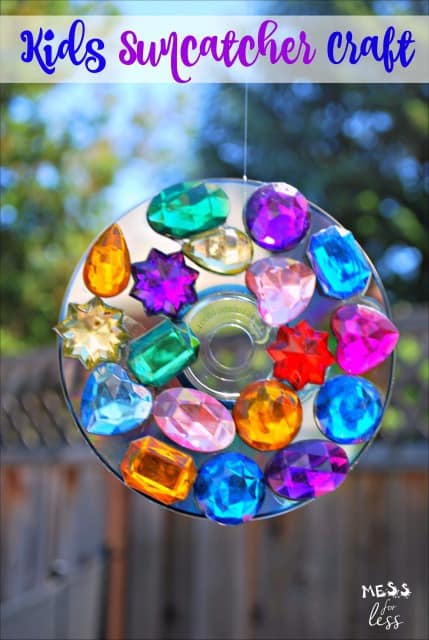 Suncatcher Craft
You will need:
Gel Glue
CD
Jewels and gems in assorted colors
Invisible thread or fishing line
For this craft, you can use a used CD or a new one. We had some old CD's lying around that we didn't need anymore, so we recycled them into a suncatcher. I prefer gel glue for this activity since it dries clearer than white glue.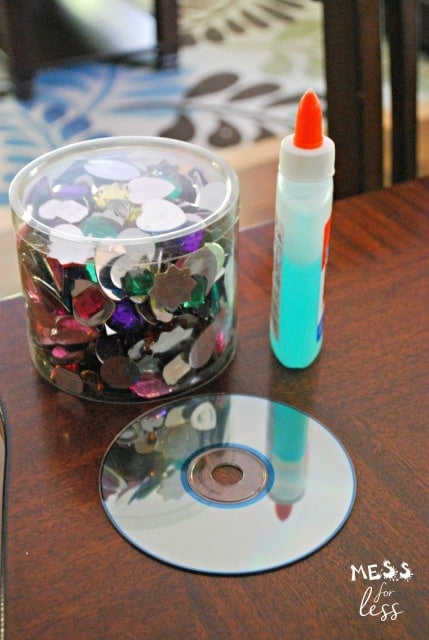 Since we had our sunscreen on, we headed outdoors with our CD's, glue and colorful jewels. My daughters picked out the jewels they wanted to use and placed some glue on the back of each jewel. They then arranged the jewels on the back of the CD.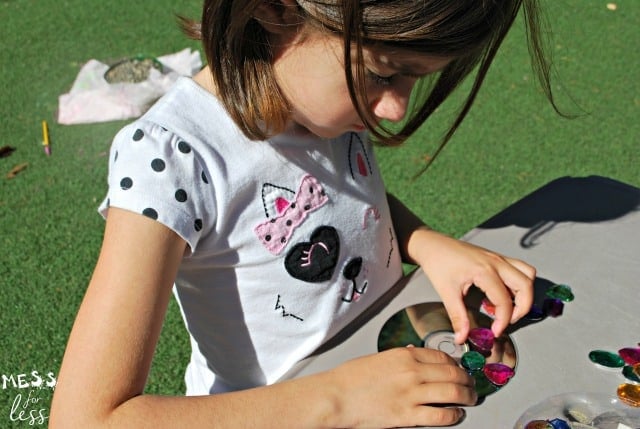 The glue will take a few hours to dry, so kids can move the jewels about as they are creating their design until they have something they like.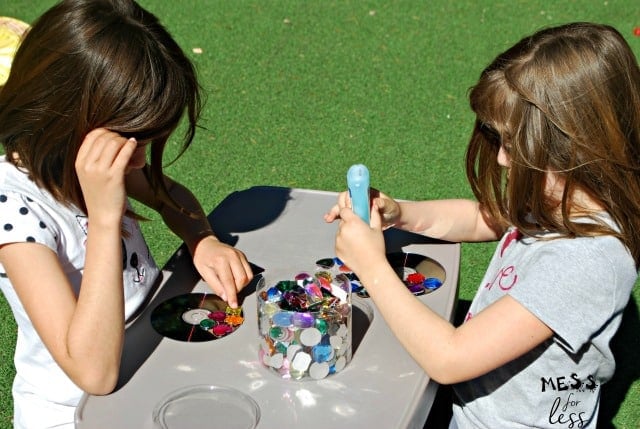 When the glue had dried, I cut a 15 inch length of invisible thread. You can also use fishing line if you only have that on hand. Slip the thread through the hole in the center of the CD and tie. You can then hang these outdoors.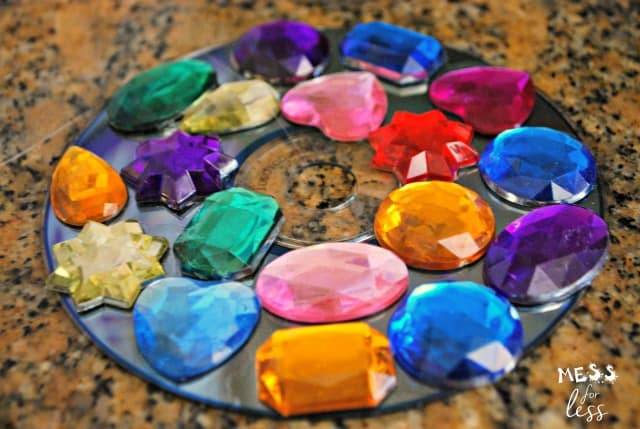 We hung our CD suncatchers over some seeds we had just planted. We had some hungry birds who kept trying to dig up our seeds but our suncatchers have stopped all that. The wind makes the CD spin and move and when the sun hits it, it creates lots of reflections. This suncatcher craft is not only eye catching, but it serves a very useful purpose when hung outdoors.