This time of year I always start gearing up for Halloween. Whether it's putting up decorations, doing pumpkin crafts or thinking about Halloween costumes, I am all about Halloween. When the kids were babies, I got to pick out their costumes each year. But ever since they turned three, they formed these things called opinions, and now they like to pick their own costumes. This paper mache beehive will make a great costume accessory.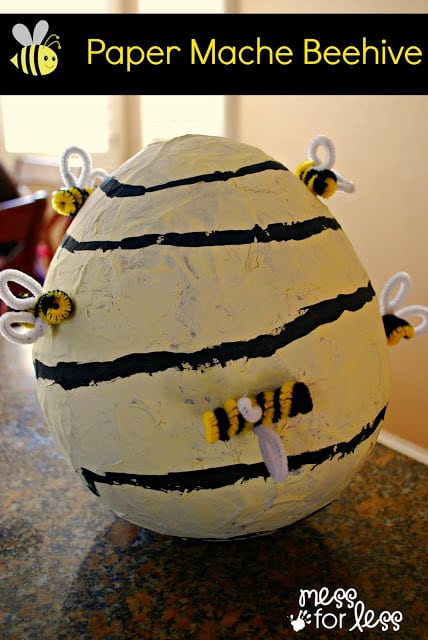 My daughter fell in love with a bumblebee costume. She has a bumblebee blanket that she just cuddles all the time so it was only natural that costume would catch her eye. I got to thinking that a beehive would be the perfect Halloween costume accessory for a bumblebee. I had a fun idea to make one with the kids using paper mache. If you have never worked with paper mache before, it's very simple (but super messy) and fun for kids to do. Even my three year old was able to help.
You will need:
Balloon
White glue
Bowl (two - one for glue mixture and one for stabilizing the balloon)
Water
Newspaper or newsprint
Yellow paint
Black paint
Paintbrush
Hot glue gun
Black, white and yellow pipe cleaners
Scissors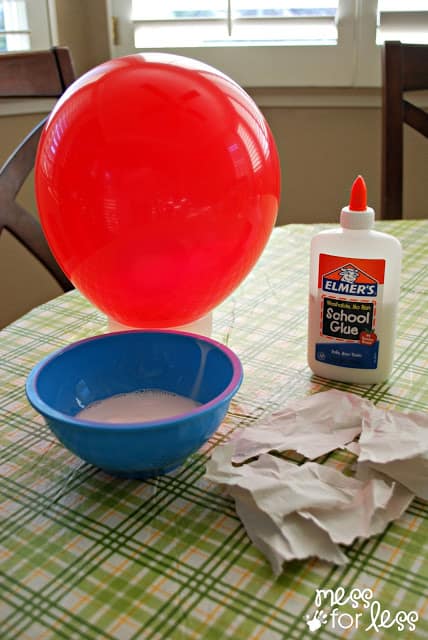 How to make a paper mache beehive
We used a half glue and half water mixture. We stirred the glue and water until they were combined. My kids tore the paper into strips which provided some great fine motor practice. I blew up a balloon and placed it on top of a bowl for stability.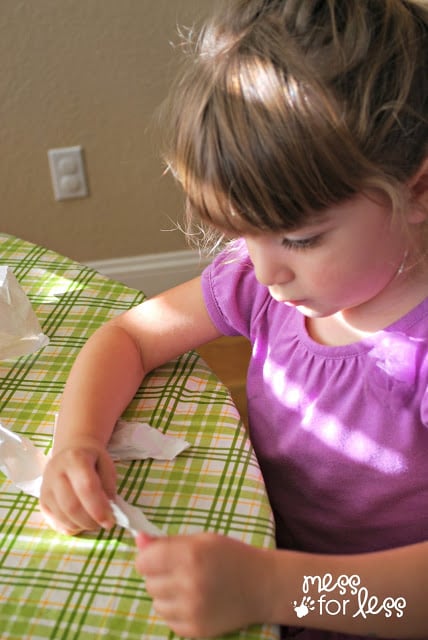 We dipped the paper into the bowl of glue and got both sides wet. The kids then placed the glued strips on the balloon. They covered the entire balloon and then we let it dry overnight.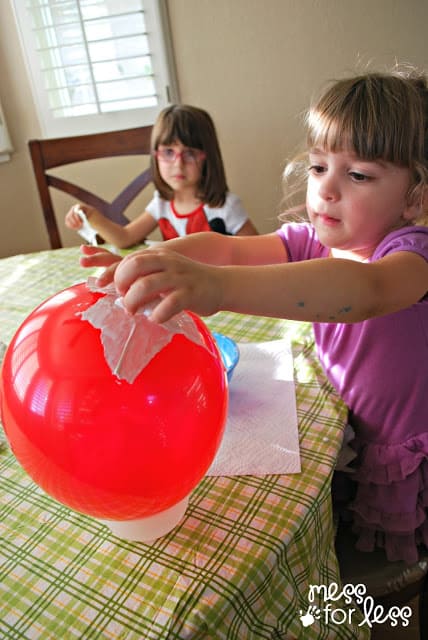 When the paper dried and hardened, we repeated the process two more times to create a hard shell over the balloon. I let it dry overnight between coats but if you don't have that much time, you can add the next layer as soon as the previous one appears dry.
When all the layers were dry, we popped the balloon inside. This was done by cutting off the end of the balloon that got tied off. You could hear the entire balloon peeling away from the paper. My daughter then helped to paint it yellow. When she was done, I added some black stripes to the beehive.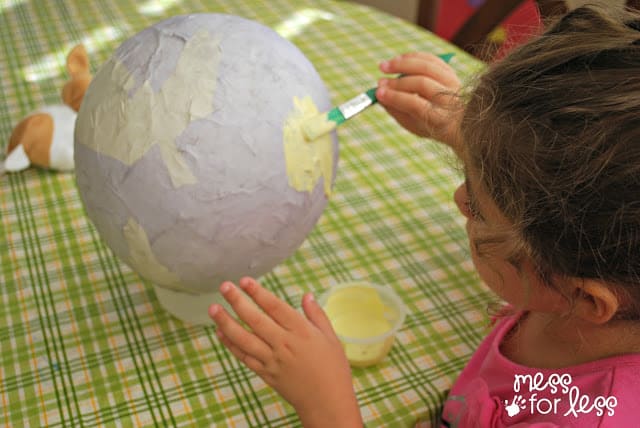 Next it was time to make the bumblebees for our paper mache beehive. I cut black, yellow and white pipe cleaners in half.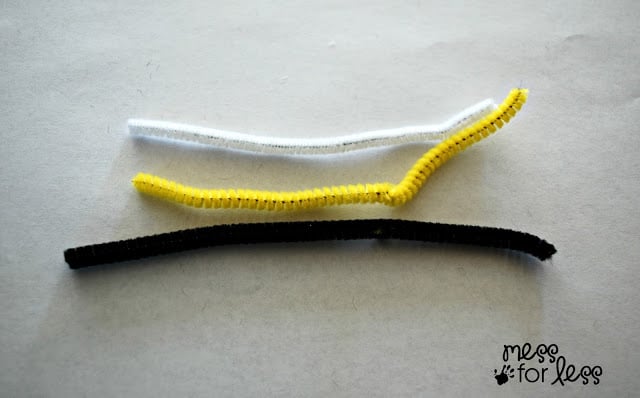 Then I wrapped a black and yellow half around a pencil to make a little corkscrew.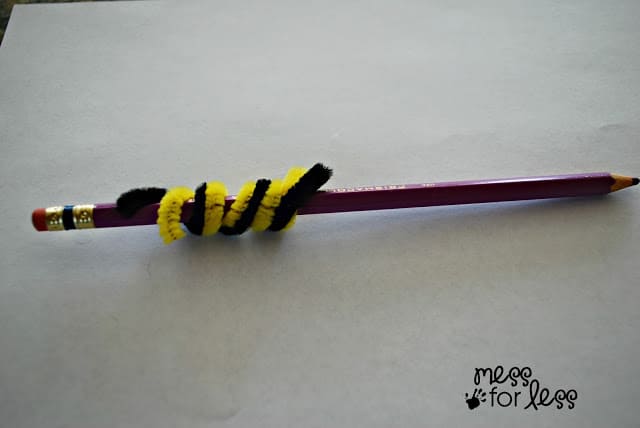 I made a circle out of the white pipe cleaner half and twisted it to make some wings.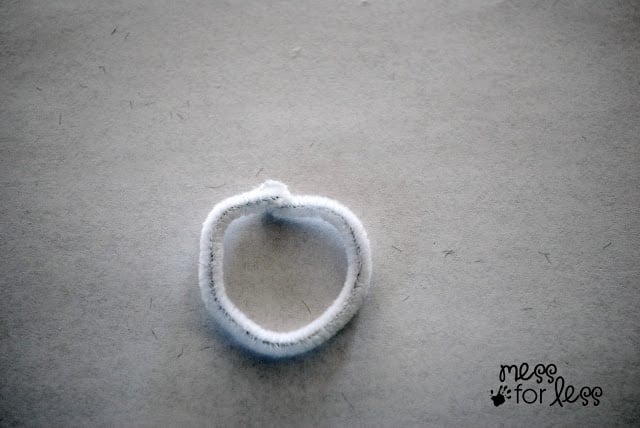 Finally, I twisted them onto my bumblebee body.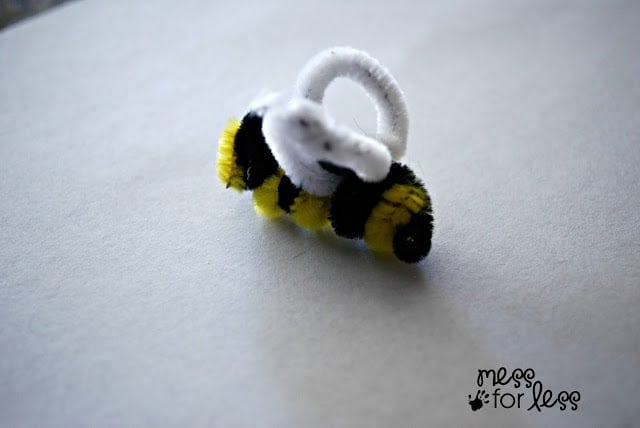 I made a number of bumblebees and attached them to the beehive using hot glue.
The kids were thrilled with the paper mache beehive! It makes the perfect Halloween costume accessory and my kids have been playing with it ever since.