This post has been sponsored by Walmart. All opinions are 100% mine. I don't know who is more excited about Back to School time, me or my kids. The twins will be starting Kindergarten and we have been doing some back to school shopping, picking up clothes, supplies and other much needed items. On a recently such trip to Walmart we also grabbed some Duck Tape® which might seem like an odd item to see on a back to school shopping list. But it's really not when you consider how you can use it to give school supplies some personal style. In addition to dressing up notebooks and lunch boxes, you can use Duck Tape® to create some fun after school activities. In our area, we have half day Kindergarten so I have been coming up with ideas to entertain the kids when they get home from school, like these Duck Tape Boat Races.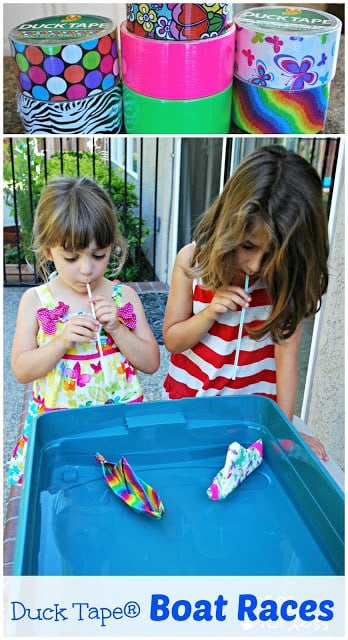 You can buy Duck Tape at Walmart in the paint or craft department. I was surprised to see all the pretty patterns and colors it comes in. I would think kids would have so much fun decorating folders and backpacks with this colorful and versatile tape. It's a great way for your child to be creative and express their individuality. Duck Tape® is the perfect addition to your back to school shopping list.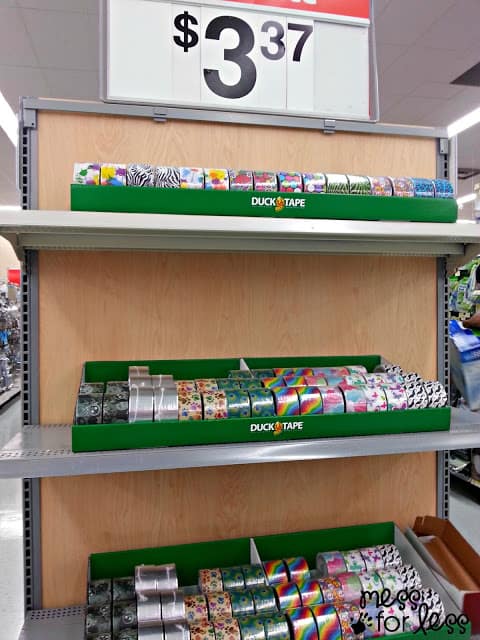 I made sure to pick up plenty of Duck Tape® so we could make a variety of boats for our boat races. If you want to race with us here's how.
You will need:
Duck Tape® in a variety of colors and patterns
8 ½ x 11 paper
Scissors
Straws
Large bin filled with water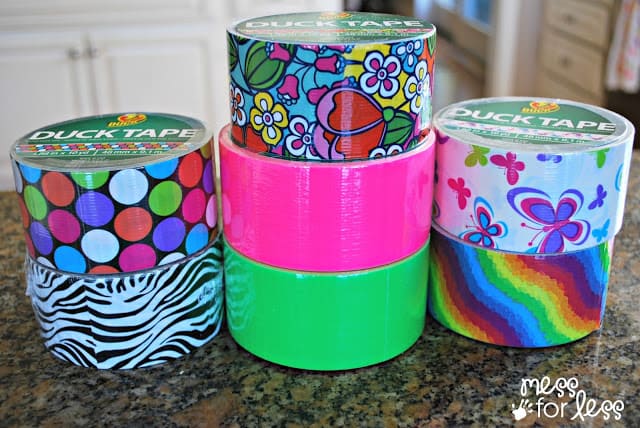 To create Duck Tape® boats, you will start with a piece of 8 ½ x 11 paper and cover it on both sides with strips of tape.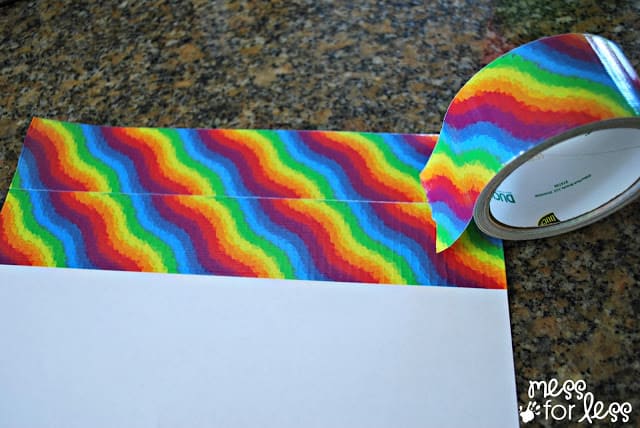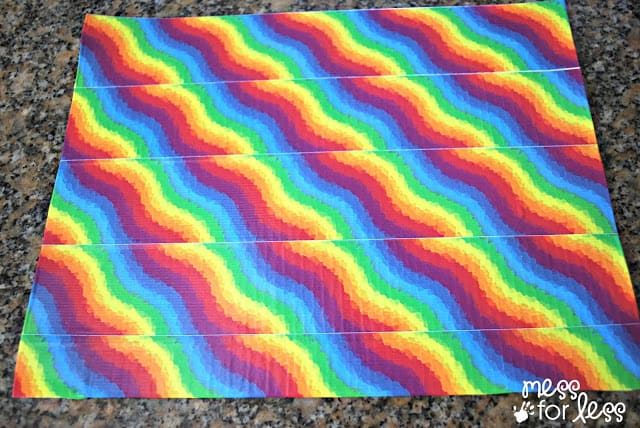 Now it's time to create your boats. If you have folded a paper boat before, then follow the same steps using your covered paper. When both sides of the paper are covered with Duck Tape® fold the paper in half length wise. You will need to really press down the creases when folding, since the tape covered paper is much thicker than normal paper. Hold the paper so the open edges are facing up and fold the two closed edges to form a triangle. When you do this, you will be left with an inch or so of paper on top.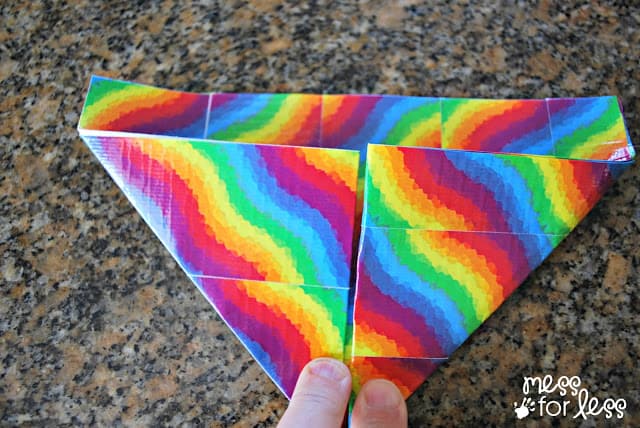 Fold one of the flaps down on one side and the other flap down on the other side. You will be left with something that resembles a hat.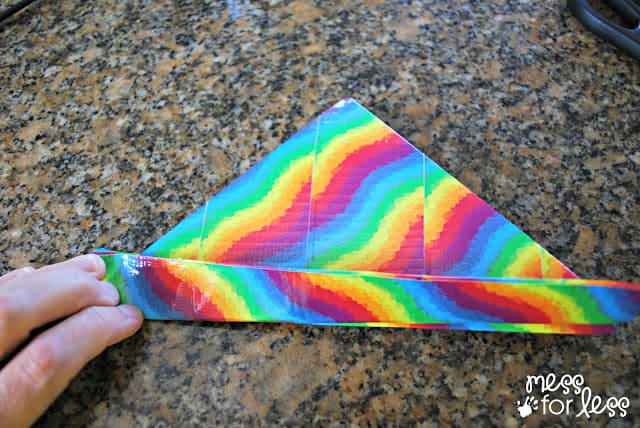 Open up the "hat" and fold it so that the corners are touching.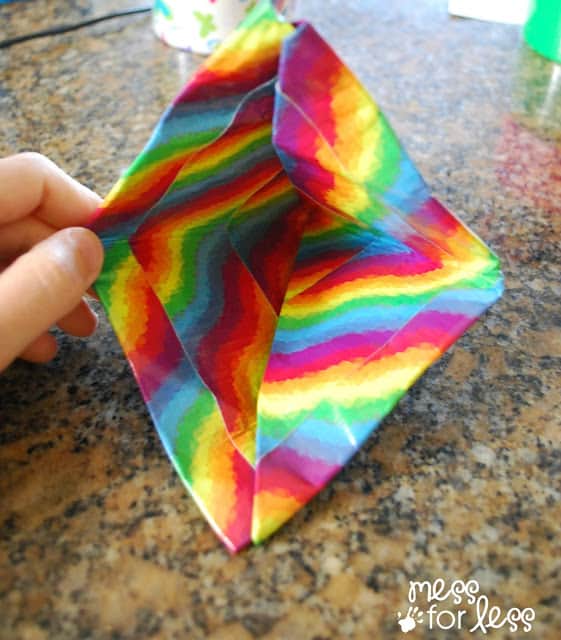 Now fold each corner up an inch or two.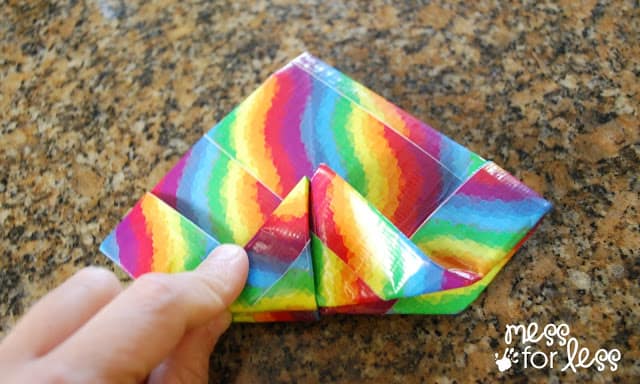 Open up the boat so that the two sides you just folded up are on the left and right. Grab the ends of the boat and pull them outward so that a boat forms.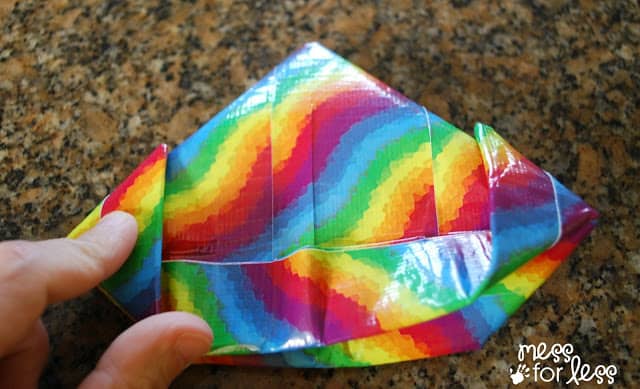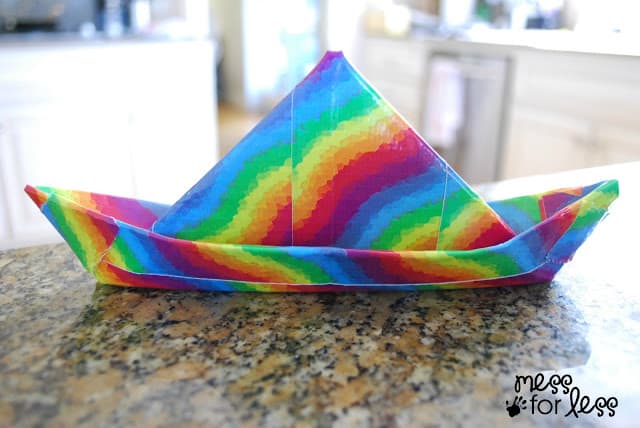 I made a few more boats since a one boat race isn't much fun. We added some strips of Duck Tape® to the ends to make sure the boat didn't take on water.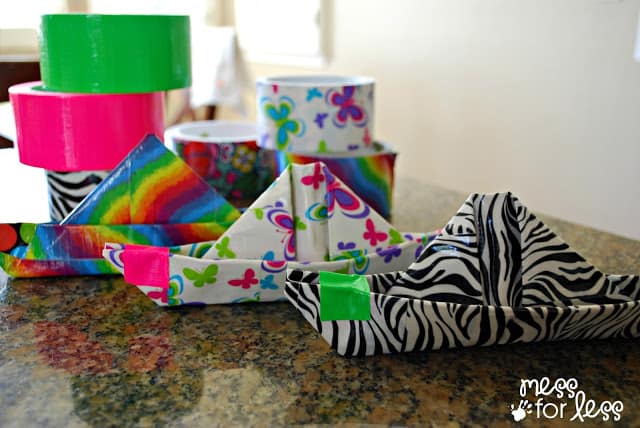 I love how easy Duck Tape® is to work with. When I was covering the paper, I accidentally put it on the wrong spot and was able to lift it over and correct it. It also tears so easily which comes in handy when you are doing a project like this.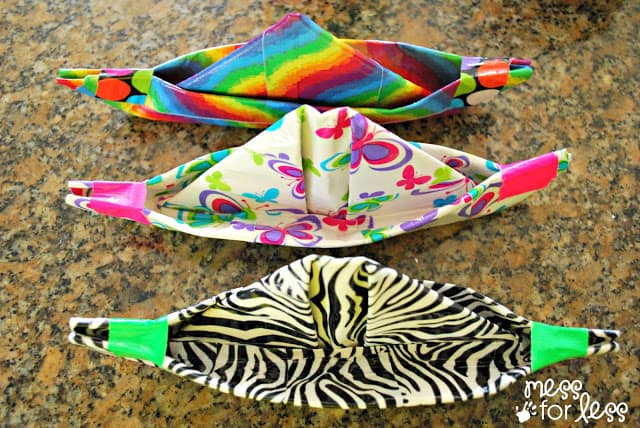 Finally it was time to test out our boats with a boat race. The duck tape boat races were simple to set up. I filled up a large bin with water and gave the girls some straws. The boats were placed in the water and race was on. For more fun with water, check out this Cup and Water Race.! The girls used their straws to blow their boats to the end of the bin. We weren't expecting the boats to twist and turn as they were being blown. Even if your boat was in the lead it could get turned the other way. This made the race even more fun.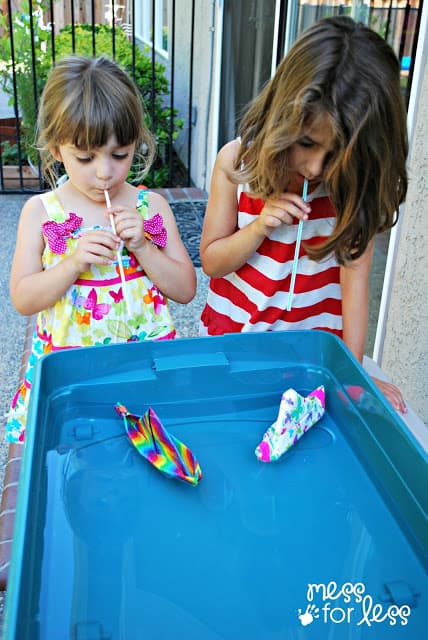 At last a winner emerged! It was not my youngest daughter, much to her chagrin. She challenged her sister to a few rematches and lost each time.
Eventually, she decided it was more fun to just play with the Duck Tape® boats in the water.