We are getting excited for Easter at our house! My kids have been loving all things with bunnies and Easter eggs. We have doing our fair share of egg dying and Easter crafts and to switch things up a little, we also completed some fun Easter-themed worksheets. I decided to share these Free Easter Worksheets for Preschoolers that I made to help you celebrate the season. There are four free printables perfect for working on preschool skills and you can get one or all. Who can resist bunnies and chicks? When your kids are done with these worksheets you can make some of these yummy Easter treats.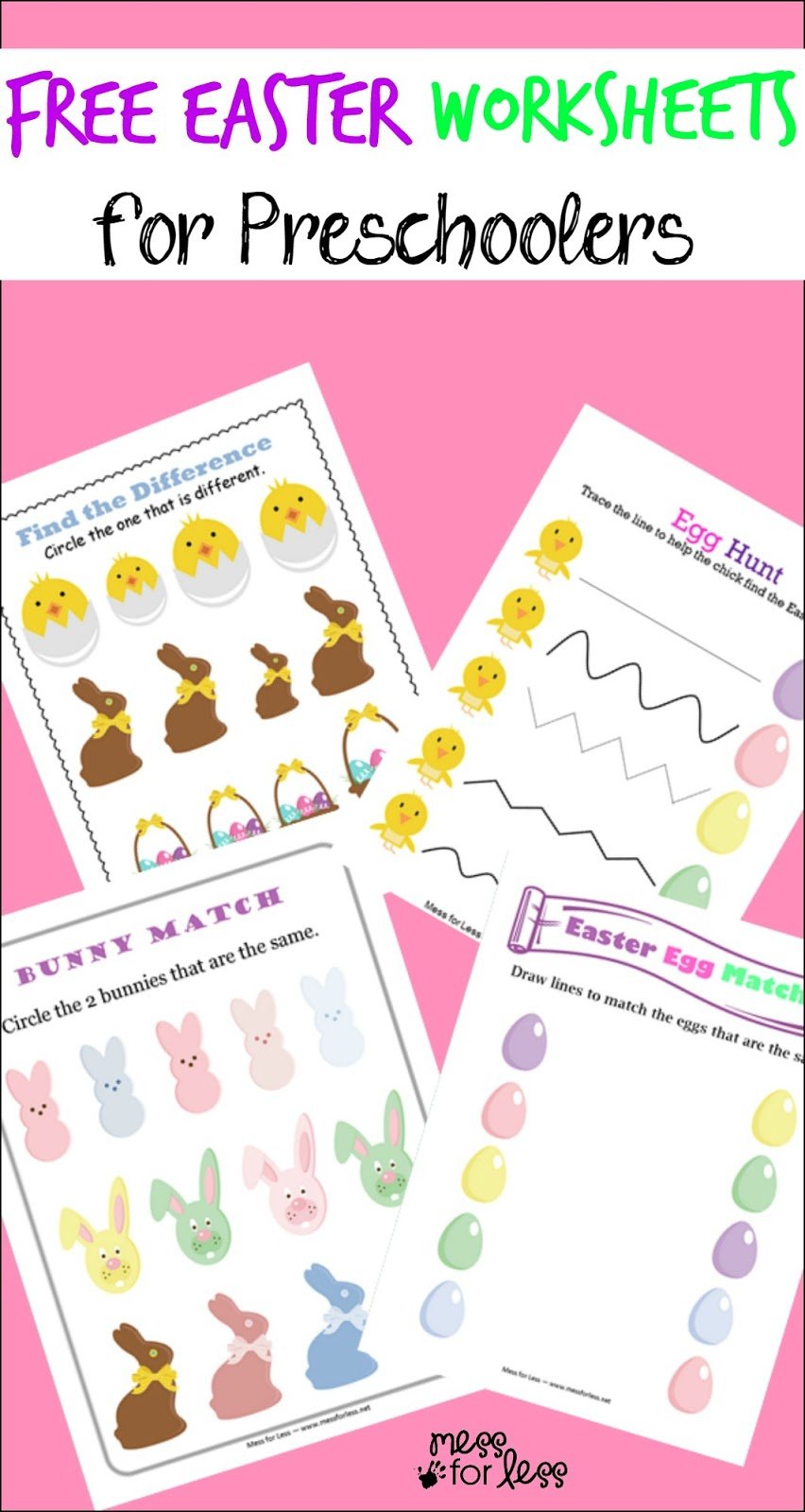 You can use these Free Easter Preschool Worksheets with preschool-aged kids. They work on visual discrimination, pre-writing skills, sizes and color recognition.
These worksheets work well in a preschool setting or for a homeschool. You can even just use them with your preschooler at home to reinforce basic skills.
TERMS OF USE
These free worksheets may not be copied and sold or reproduced in any way. They cannot be changed or altered by you in any way and then sold as your own. If you are sharing these printables, you must direct people to my website and not to a link for the PDF. Do not store these on your website, on a file sharing website or on Facebook or Dropbox. These free worksheets are copyright Mess for Less.
Click here to get "Bunny Match"
Click here to get "Easter Egg Match"
Click here to get "Find the Difference"
Click here to get "Egg Hunt"
For more Easter preschool ideas check out: