Two Thursdays a month I attend a MOPS meeting at my church. MOPS stands for Mothers of Preschoolers and these meetings have been a lifeline to me, not to mention where I have met some of my closest friends. I get to enjoy the company of other moms while our kids are childcare. We eat a yummy breakfast, do crafts, and hear messages that inspire us to be better moms, wives and people. I highly recommend it! At the last meeting, we made the most darling Nativity craft. I was so excited to share it with you all that I saved one to make at home. This DIY Wooden Nativity Craft makes a great Homemade Christmas Gift. You can even have the kids help with the painting!
You will need:
3 wood blocks (remnants from a hardware store, or craft store)

One 2x2, about 6 inches long
Another 2x2, about 5.5 inches long
Wood sliver, approximately 1"x2.5", ⅛" thick

1 small rectangular cutout
1 ½ inch round wooden head plug
8.5 x 5 inch piece of burlap
24 inch length twine
Colors of your choice of acrylic paint
Paintbrush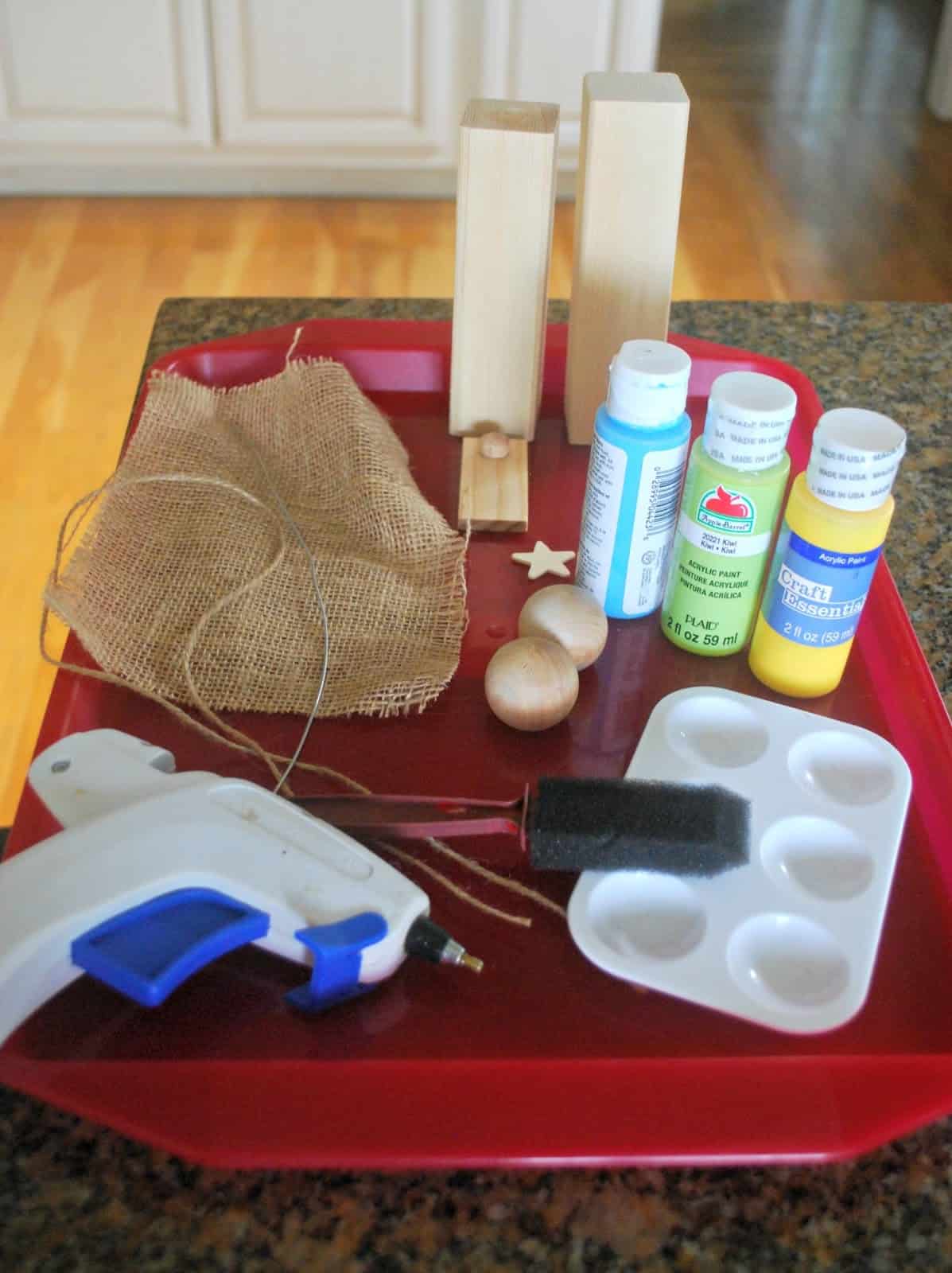 Start out by painting both of the rectangular blocks. The shorter one will be Mary and the taller one will be Joseph. I saw some really lovely color combinations done at the MOPS meeting I was at. A darker red with a navy blue looked great together. At this point you can also paint your small rectangular cutout and the cutout star. Let the wooden pieces dry.
When the blocks are dry, hot glue the wooden balls onto the top of the blocks.
Hot glue the small wooden plug onto the painted rectangular cutout.
Next, you will put the burlap on Mary. Center it on her head and overlap one end over the other. Hold the burlap in place in the front and turn the block to the back. Pull both sides so one ends up over the other in the back like the photo below. You will not use any glue for this part.
Holding the burlap together, place Mary next to Joseph and wrap your length of twine around the figures twice, making sure it ties in the front.
Tie a double knot and trim off any excess to make the ends even.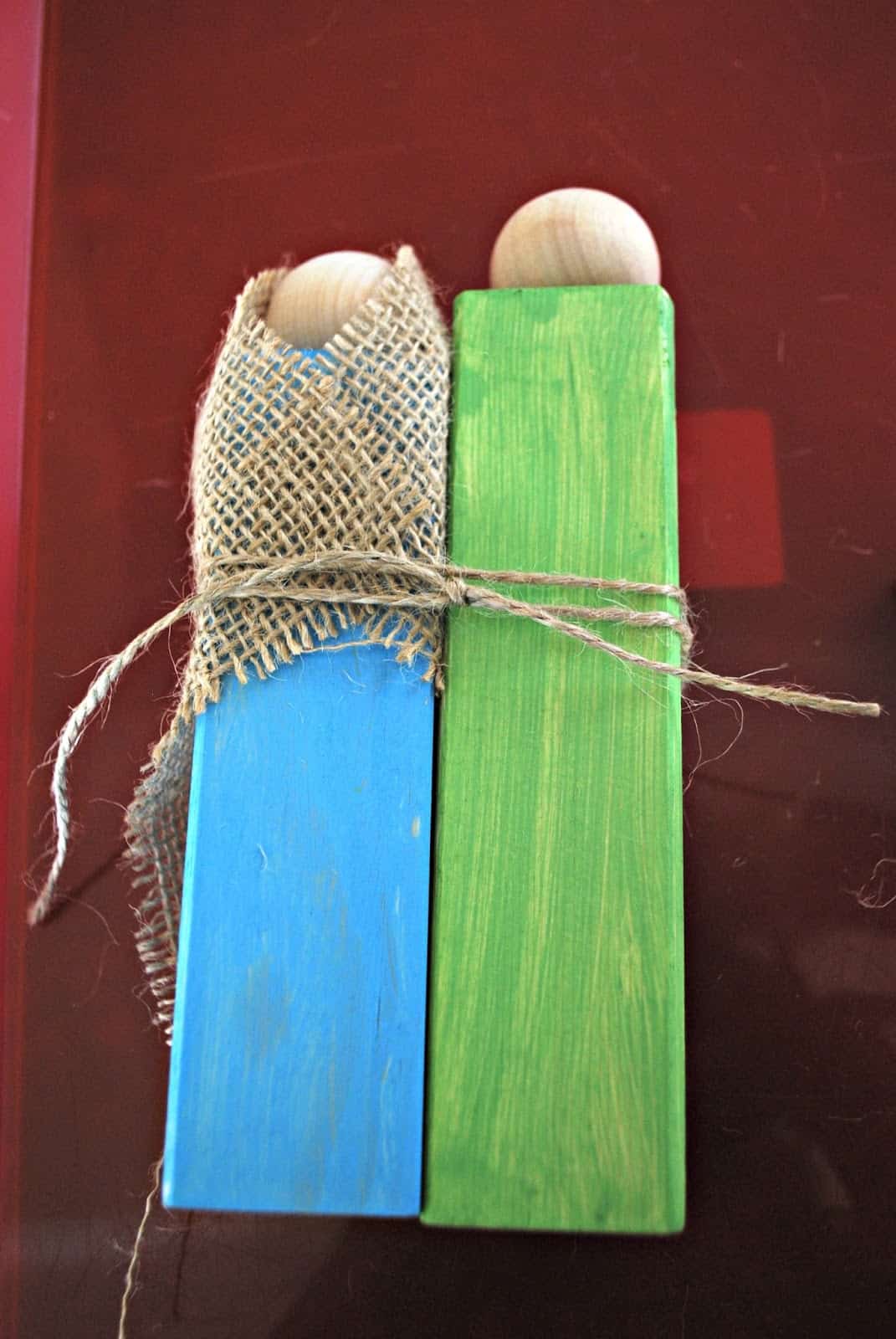 Slip baby Jesus into the twine between Mary and Joseph. The tension from the twine will hold the figure in place.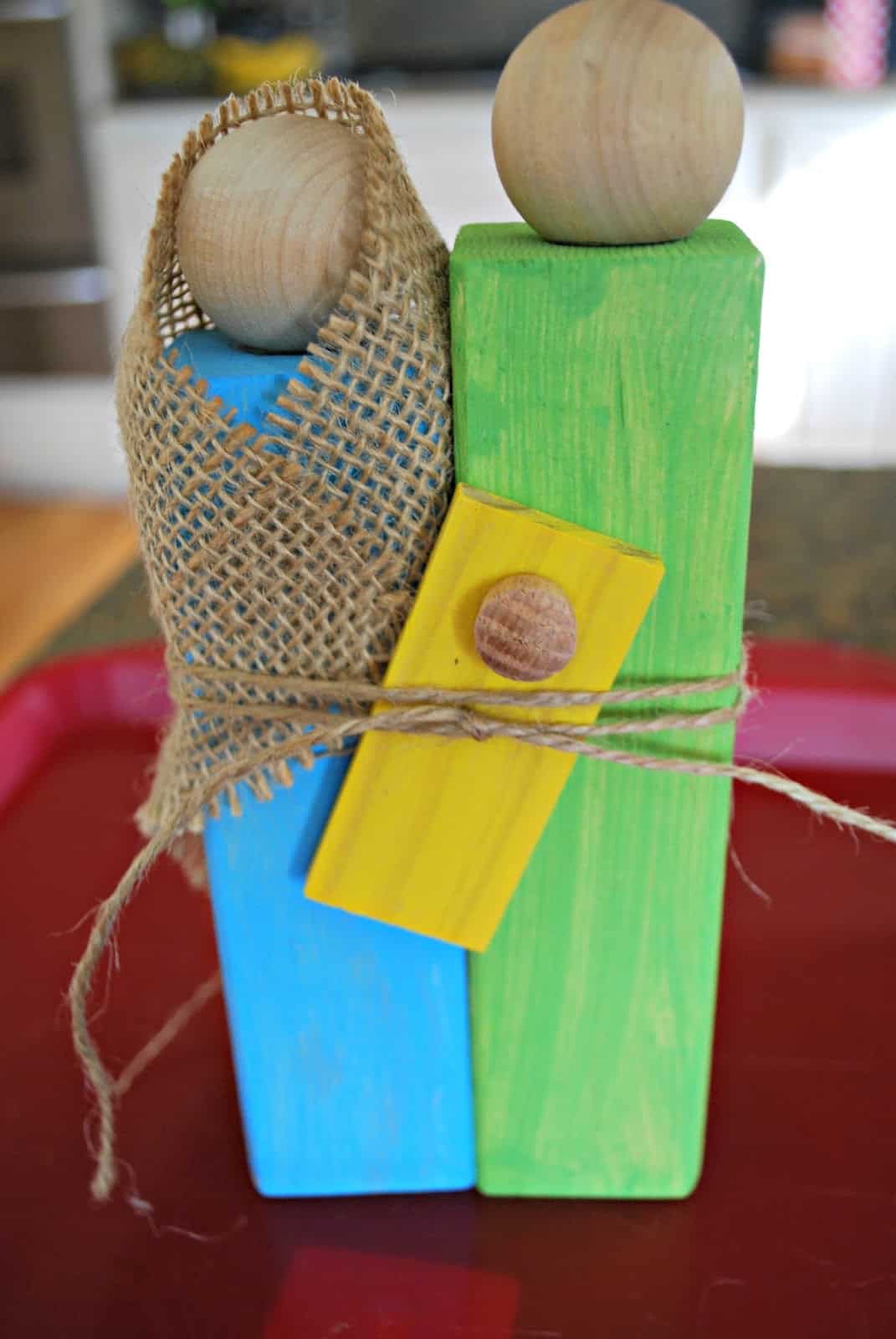 Wrap one end of the wire around the star cutout. Stick the other end of the wire between Mary and Joseph. It should be firmly in there so it stays in place. Here is a view of what it will look like from the back.
This darling nativity set is easy to personalize. I made one where I didn't paint the blocks at all and I just loved the natural look. If a distressed look is more your taste, simply use some sand paper to lightly sand the edges of the blocks.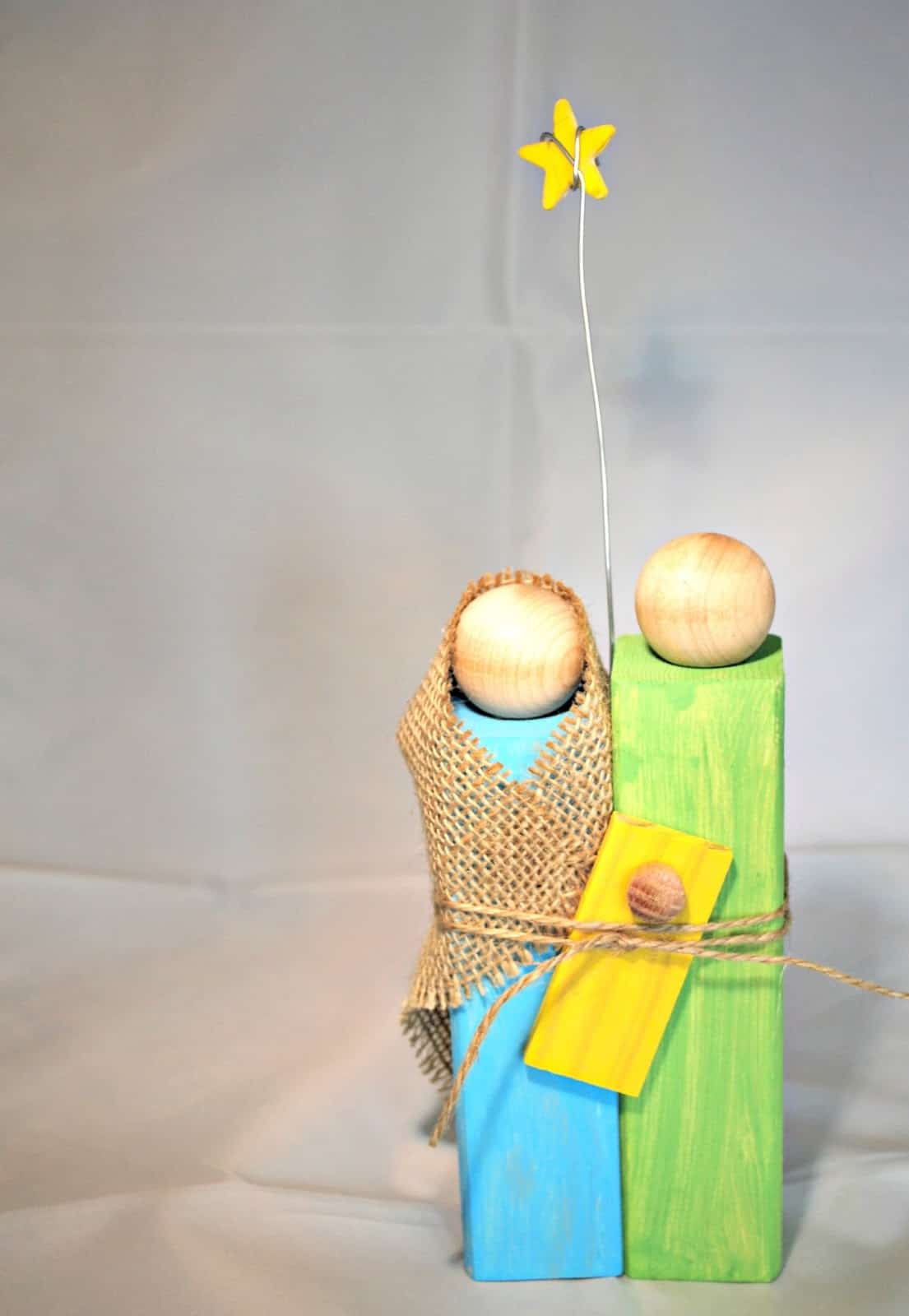 For more Homemade Christmas Gifts: