Being a frugal sort of mama, I love finding ways to use items I already have at home to create play and learning experiences for my kids. I recently bought a giant package of Q-Tips on sale, and I knew I would be using them for some kid activities, since we only have so many ears in our house. I have been on a bit of a liquid watercolor kick as of late, as you can see by our
Outdoor Color Station
(don't worry you can use food coloring if you don't have liquid watercolors) and I decided to use it to turn ordinary Q-Tips into some colorful learning manipulatives. The possibilities for using these are really endless, and when you see how easy they are to make, you will want to make some for your kids to enjoy. Check out how simple it is to
Dye Q-Tips for Play and Learning
.
You will need:
Liquid watercolors or food coloring
Q-tips
Small cups
Surface for drying (we used parchment paper)
Fill up some plastic cups with a few drops of liquid watercolors and some water to dilute the color. Dip each end of the q-tip into the dye.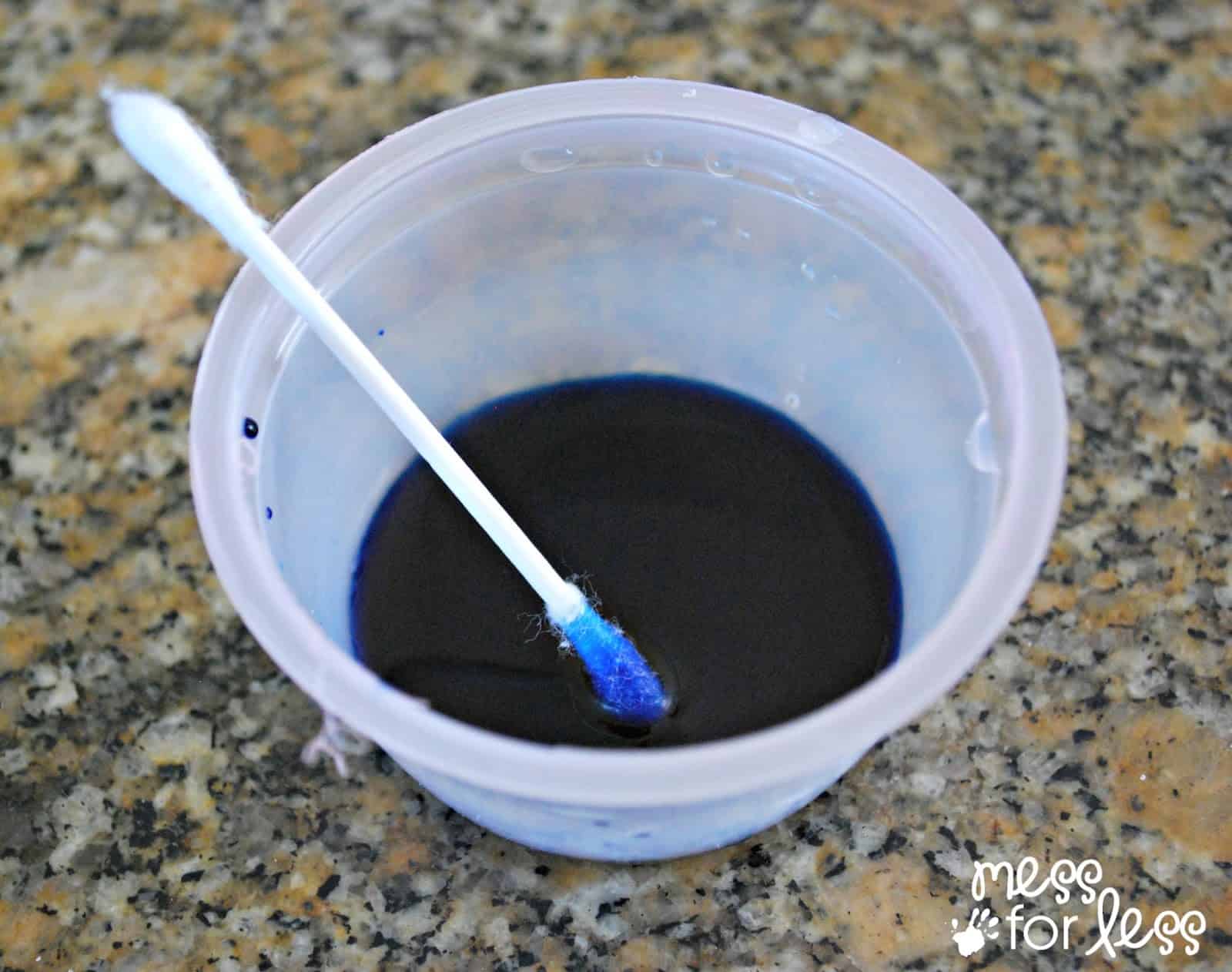 Place the wet q-tips on some paper to dry.
Ours took a few hours to become completely dry. As they dry, the color will begin to seep up the q-tip a bit, creating a cool effect.
The nice thing about these colored q-tips is that once they are dry, the color doesn't come off on hands. We have been using these for all sorts of learning and play activities and I will be sharing some of them with you in the coming weeks.
For more ways to use household objects for learning and play check out: