Some of our favorite Christmas traditions involve ornaments. Since the kids were born I have bought them each a special ornament every year. I write their name and the year on the bottom and one day, when they leave the house and have their own tree to decorate, they will have a nice collection of ornaments to start with. These special ornaments are some of my daughters' favorites. But my favorite ornaments are those that the kids have made. We have boxes worth of homemade Christmas ornaments that represent a different age and stage of my children's lives. These ornaments represent memories made by little hands that are growing way too fast. In the past we have made
Glitter Ornaments
and shared Ideas for Homemade Ornaments. Today I wanted to share a quick tutorial for
Kids Homemade Christmas Ornaments
using colored sand.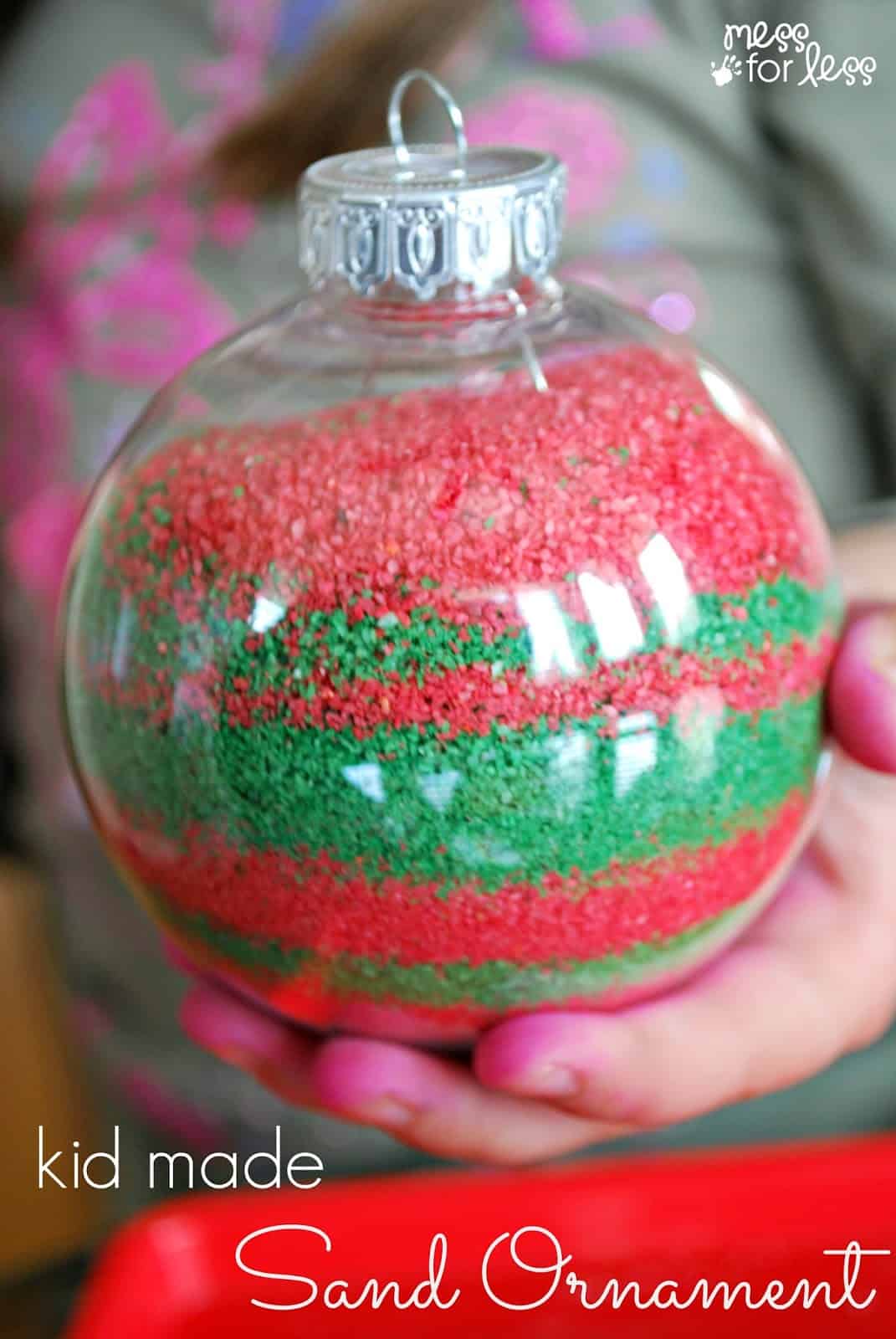 You will need:
Funnel
Tray
Hot glue gun (not shown)
While kids will be making these ornaments, there are some steps that will require adult help. Please don't do this activity with your child if they still put things in their mouth.
Have an adult take the metal hook part off of the plastic ornament and set aside. Give your child the ornament on a tray and have them insert the funnel into the opening on the ornament.
Children will need to hold the funnel steady so a adult can pour the sand. My daughter decided that she wanted to put green sand in first. I poured and she told me when to stop. I found the green and red sand at the dollar store but if you can't find it there, I have included some links in the supply list above.
Next we poured in the red sand. We alternated the colors of sand that we used to create a striped effect. We also took turns pouring the sand and holding the funnel. It was difficult for me to hold the funnel and take a photo so I don't have any photos of my daughter pouring the sand.
Continue layering the sand until the ornament is filled to the top. The more space you leave at the top of the ornament, the more the sand will shift. Even when the sand shifts, the combining of the green and red creates a fun holiday effect.
The following is an adult step. When the ornament has been filled completely with sand, hot glue the inside of the silver top hanger before placing it back on the ball. Lift up some of the silver tabs on the cover and hot glue those as well. This is an important step because the ornament will be heavy and you don't want to have it opening and spilling sand everywhere. After the glue has dried, try holding the ornament up from the hook to make sure it is strongly attached to the ornament.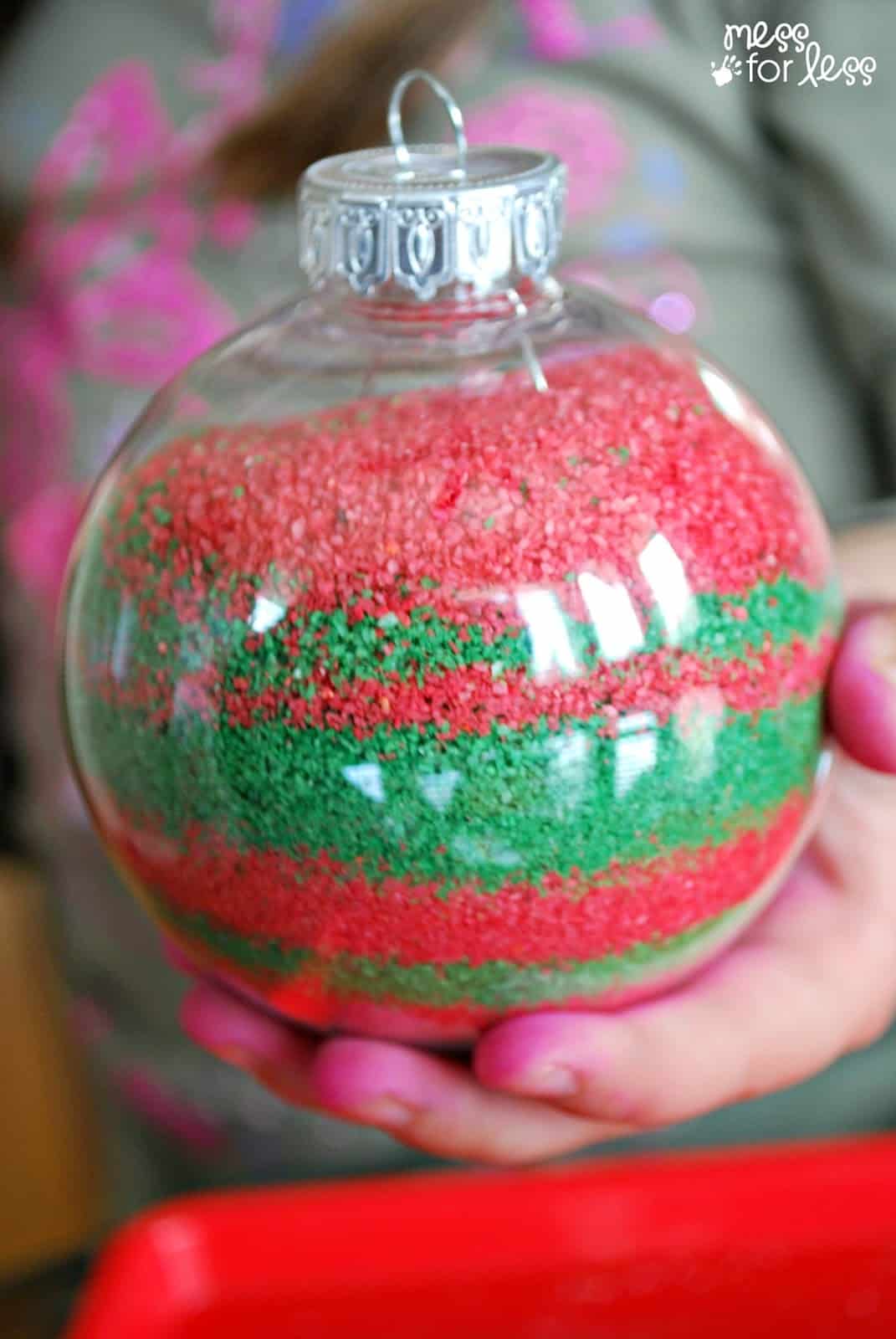 For more homemade Christmas ornaments check out: