This past weekend my daughters and I visited a children's museum where they had fun activities set up for the kids. There were a number of ladybug crafts and each kid got to take home flowers that attract ladybugs. Unfortunately, there were many kids waiting for turns at the museum, so two of my kids do not have a chance to add much detail to their ladybug craft, while my other daughter missed out on making one entirely. This did not go over well, so I promised them we could make our own Paper Plate Ladybug Craft when we got home. We also enjoyed these Paper Plate Baby Farm Animals.. The girls had lots of fun making Paper Plate Pumpkins in the Fall and this is another fun way to use paper plates.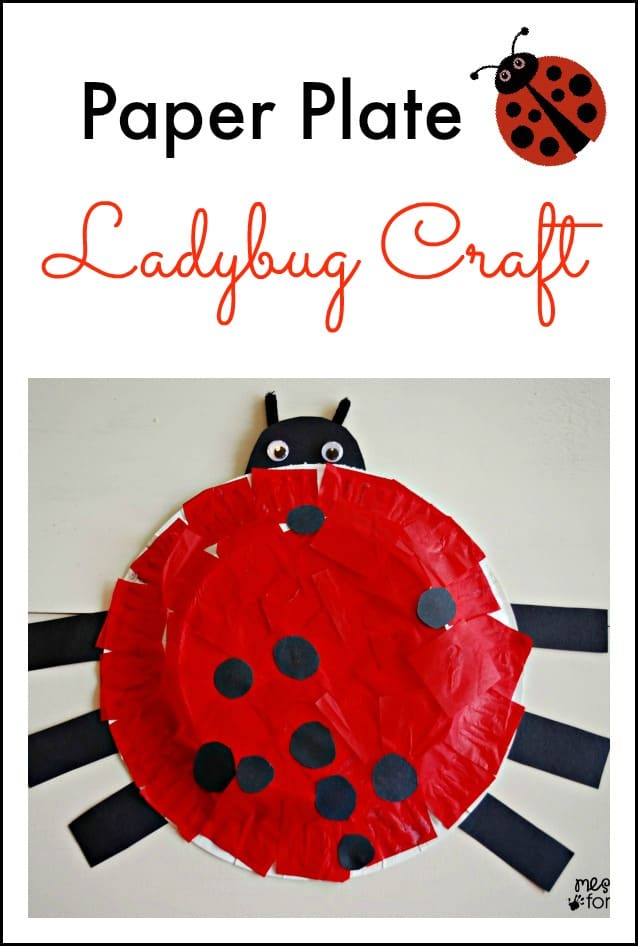 White paper plate
Black construction paper
Scissors
Black pipe cleaners
Tape
This is the ladybug that my kids made at the children's museum. They wanted to add more tissue paper since they were rushed.
When we got home I set out some plates, glue and red tissue paper squares. You can find these in an assortment of tissue paper squares (I've provided a link in the supply list) or cut your own out of red tissue paper.
Start by having your child use a glue stick to cover the curved side of the plate with red tissue paper. While your child is doing this, cut a head, 6 legs and 8-10 dots from black construction paper. The head is a small curve while the legs are just strips of construction paper.
When the ladybug is covered, your child can add the dots.
Turn the plate over and glue the head to the back of the plate so that some of it sticks out.
Turn over and glue the googly eyes to the head. The eyes will require some extra glue.
Next, glue on the legs.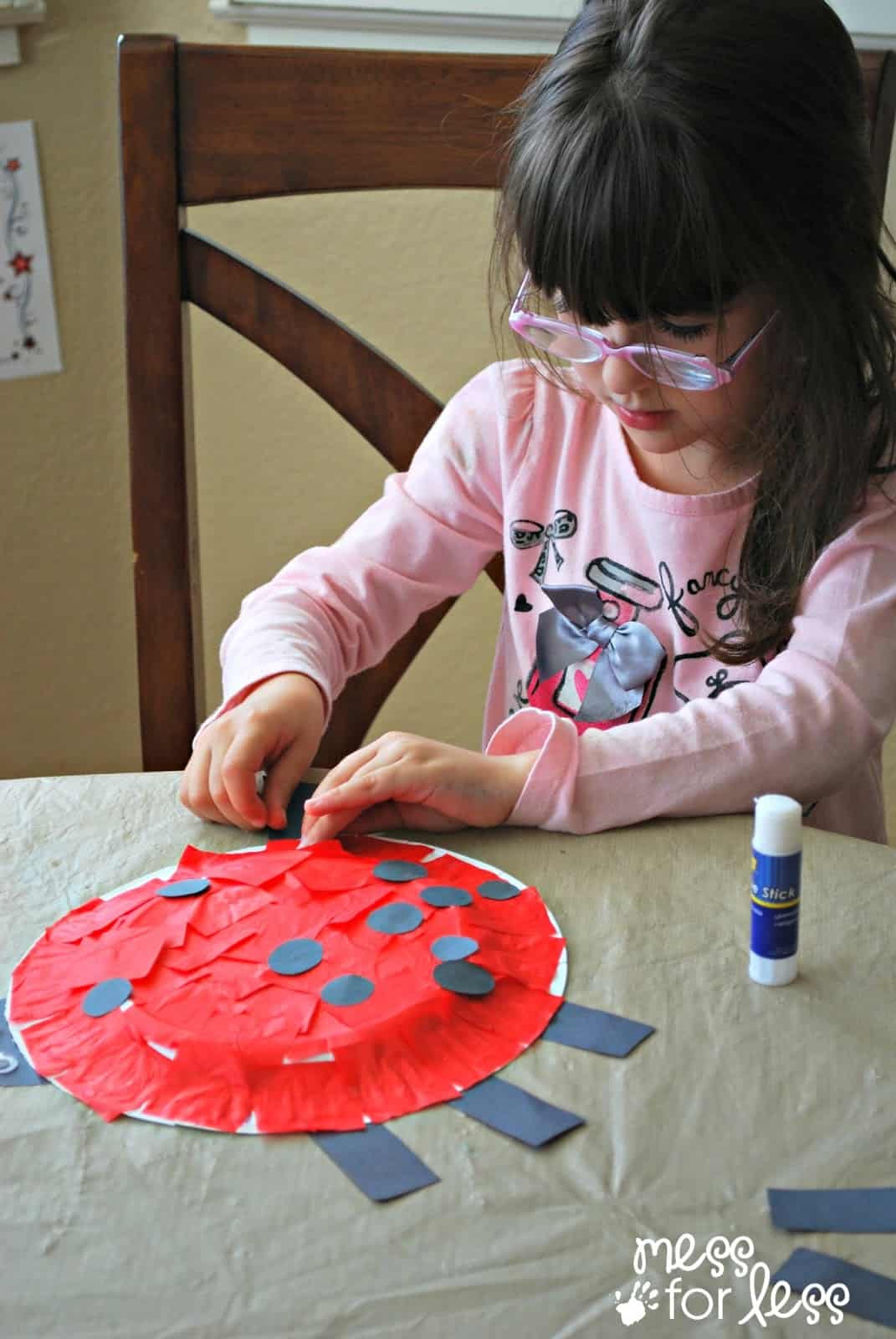 One of my daughters had the idea to add some antennae, so we used two pieces of black pipe cleaners and tape. The kids have been using their ladybugs in pretend play and even in a puppet show. To make it into a stick puppet simply tape a large craft stick to the back.