Popsicle Stick Patterns is a fun way to get your kids to practice copying and creating patterns and the best part is that it only requires a few basic supplies. You can tell that our family has just been through a move since one of the items I consider a "basic supply" is packing tape.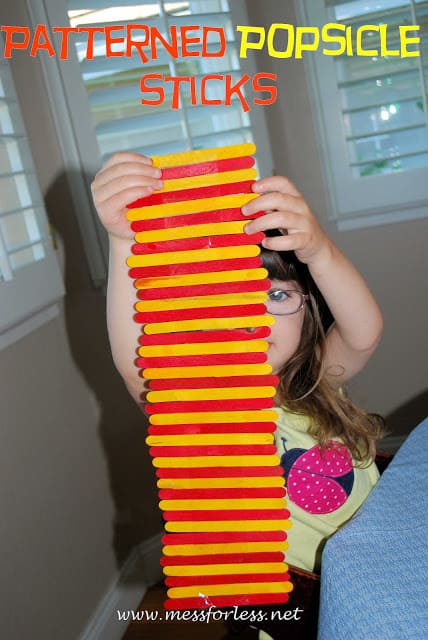 You will need: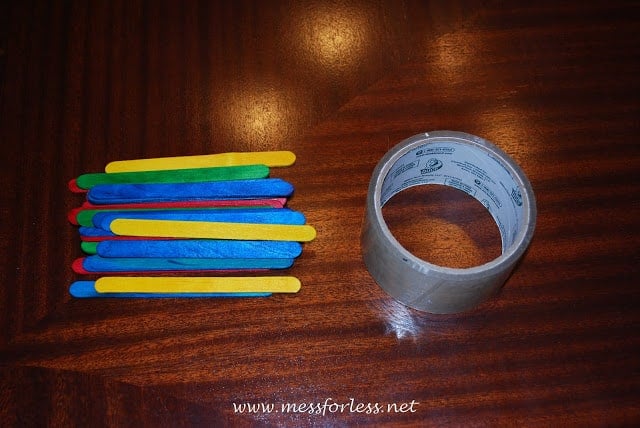 The first thing I wanted the kids to do was replicate a pattern I made with colored Popsicles sticks. I created a pattern by lining up four colors of sticks. Then I cut a length of packing take and stuck it down the middle of my pattern.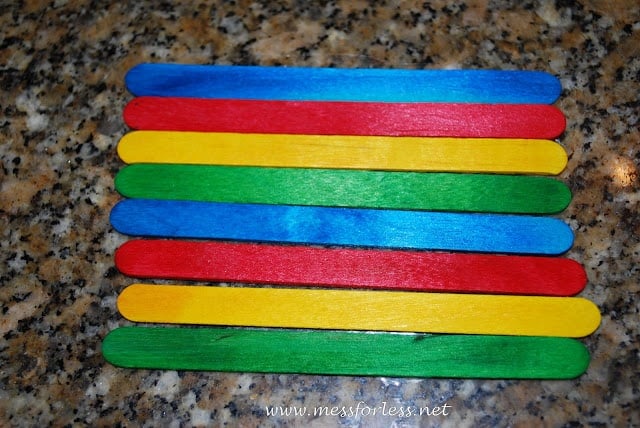 You can see a little better in this photo where I put the tape. The shiny stuff in the middle is the tape.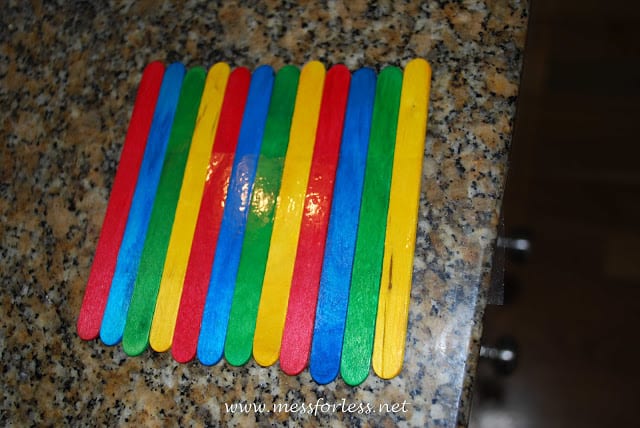 I then gave the kids a supply of Popsicle sticks and asked them if they could copy the pattern they saw. My three year olds had no trouble doing this.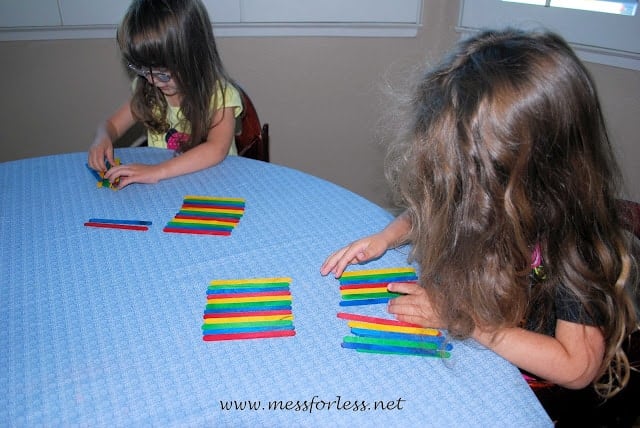 My two year old is not as skilled with patterns yet, but she does know her colors. I helped her out by telling her which color came next and she was happy finding the colored stick and placing it in the line.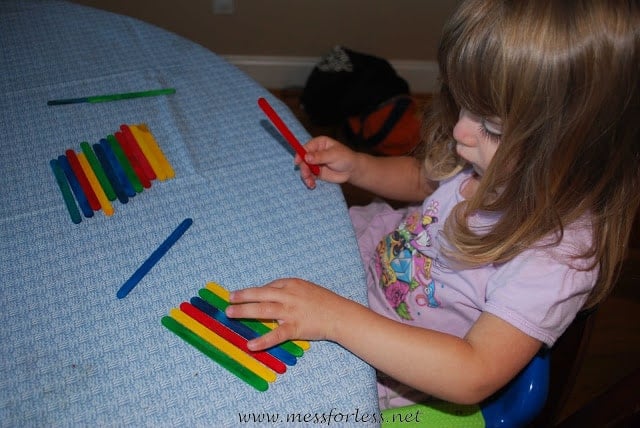 The kids now wanted to make their own patterns. "A" noticed that she could make a pattern using two yellows and two reds.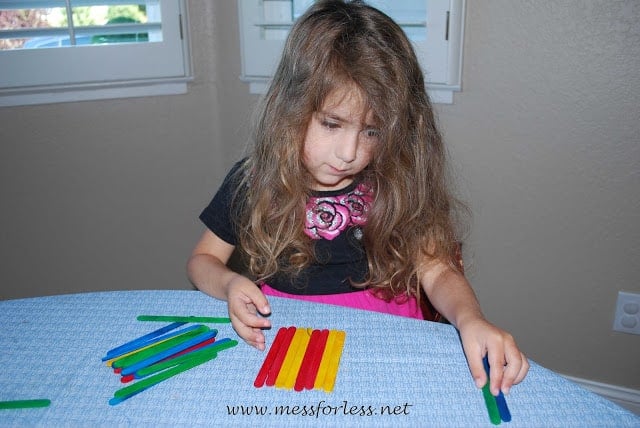 "B" got quite interested in creating a yellow and red pattern. She used all the yellow and red Popsicle sticks that weren't already being used by her sisters.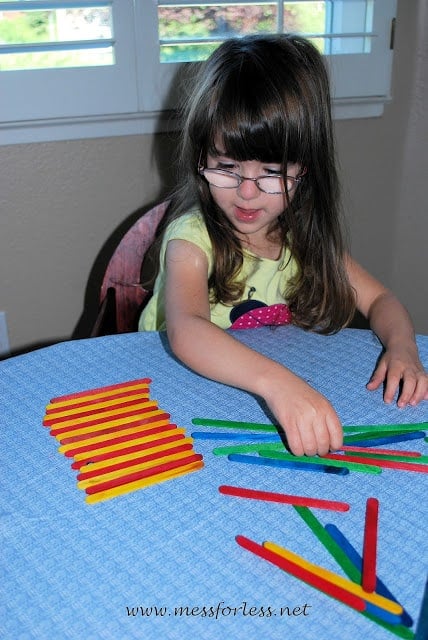 I then put a piece of packing tape over her pattern so she could lift it and move it around.
"B" thought her pattern looked like train tracks so she used a green Popsicle stick as a train. All aboard!
As an extension of this activity you can use the Popsicle sticks to create pictures and designs. "A" started out with a square and added two more sticks to make a house.
I think this whole activity travels quite well too. All you need is a little table space. The taped patterns can fold up easily and be stored in a plastic bag along with your loose Popsicle sticks. You can then pull them out at a restaurant, at Grandmas, etc...