When my twins go to Kindergarten, I have the chance to spend come one-on-one time with my youngest. Some of this time is spent playing, some is spent in a test of wills (she is 3 going on 13) and some time is spent learning new concepts. I am all about learning activities like
Rising Raisins
and
Chemical Reactions for Preschoolers
that are easy to set up and use items I already have at home. This
Ice Cube Experiment
is similar in that it only requires four materials that you probably already have. Try this
simple science
activitythat is sure to have your child asking, "how did that happen?"
Ice Cube Experiment
You will need:
Salt
Ice cube
Glass full of water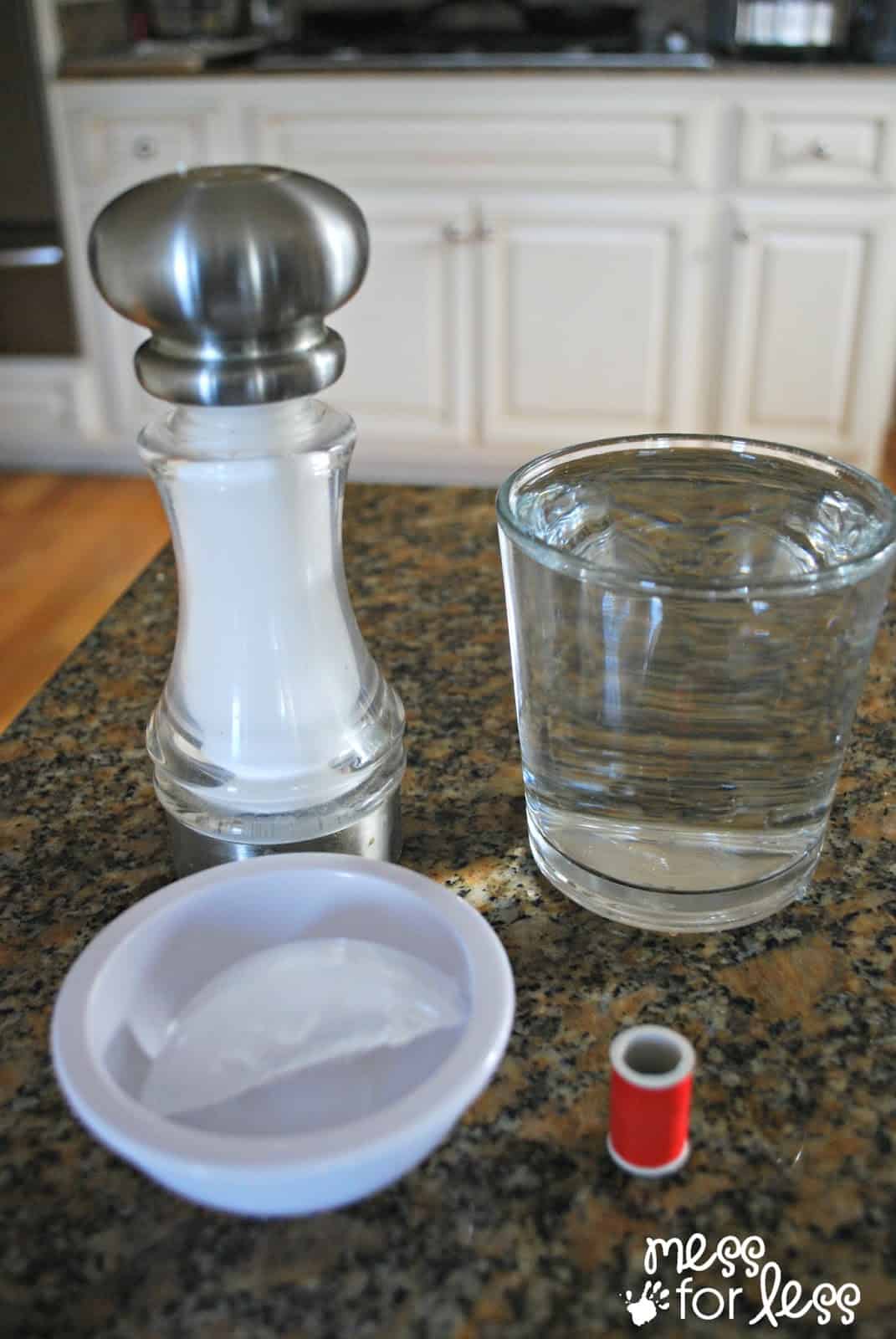 Before we started our simple science experiment, we talked about what we thought would happen. My daughter did not think we could pick up the ice cube with the thread unless we tied the thread around the ice cube. We also examined some ice cubes and I asked my daughter about the properties of ice. She noticed the ice was cold, hard and white.
For the experiment, fill a glass to the top with cold water. The size of the glass doesn't matter, you just need one that will fit an ice cube. Have your child drop an ice cube in the water. What happens to the ice cube? Does it sink or float?
Cut a 10-12 inch length of thread and have your child try and pick up the ice by laying the thread on it.
As you can see, it will not work.
Now lay a length of thread directly on the ice and pour some salt directly on the thread on the ice.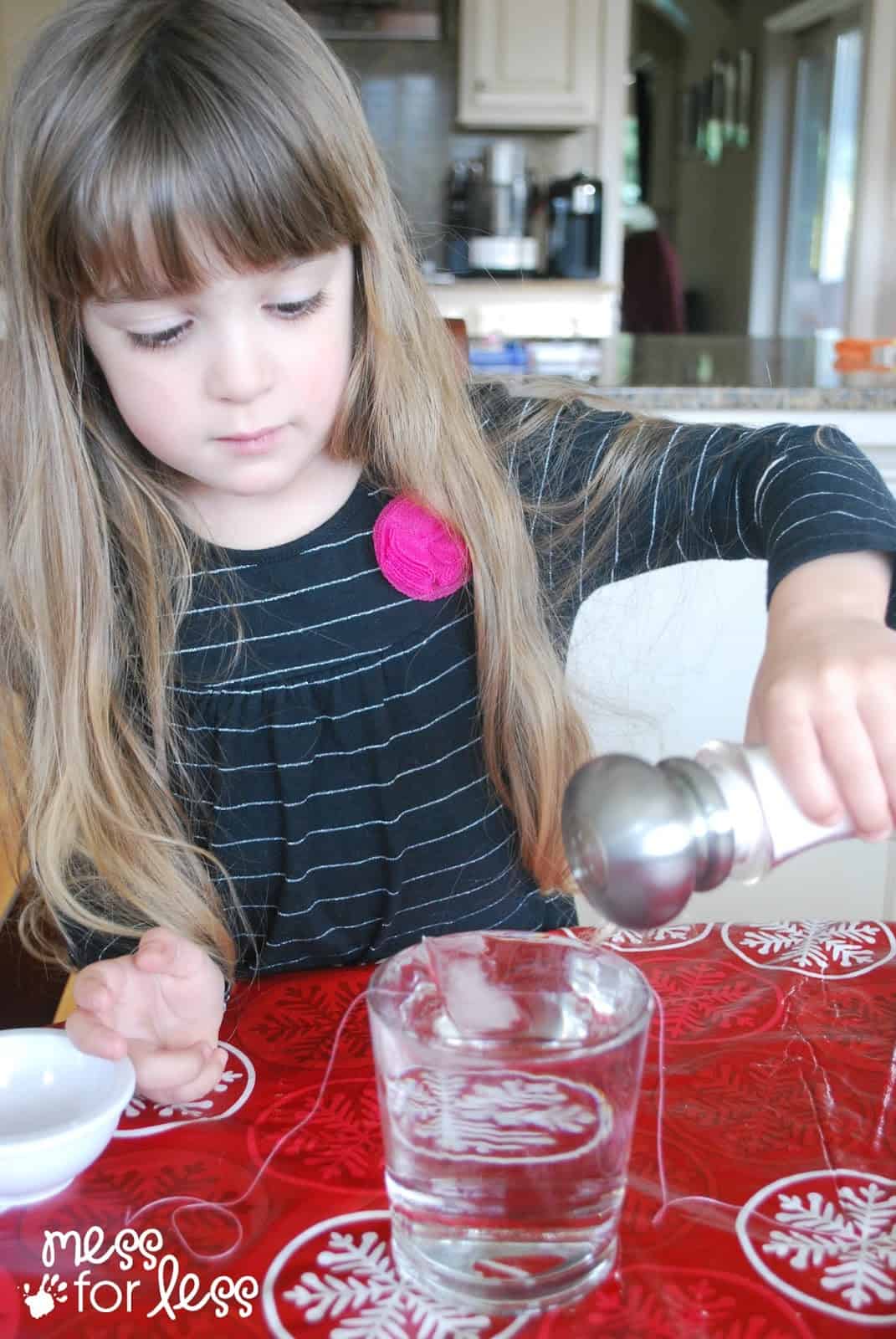 We experimented with the amount of salt to add. When we added too little, the thread did not stick. We had the same result when we added too much salt.
We waited a minute while my daughter watched to see what would happen.
Grab the thread from each end and try and pick up the ice cube. We did this a few times before it worked and boy was my daughter pleased when it did. She was delighted to see how the salt helped the thread pick up the ice. But how did it happen?
Anyone who lives in a cold weather spot knows that salt is used to melt ice. The same principle is at work here. The salt poured on top of the ice and thread melts a thin layer of top of the ice cube allowing the thread to sink into it. Then the ice will refreeze over the thread locking it into the cube and making it possible to pick it up.
If you are looking for a fun and engaging way to keep kids passionate about learning, check out Groovy Lab in a Box. These boxes are presented in partnership with Popular Mechanics so you know you'll be getting some great stuff each month. Kids will love Groovy Lab in a Box because it contains everything they need to do experiments focused on science, technology, engineering and math (STEM). Kids will get all the supplies they need to complete the activities in addition to a cool lab book. Subscribe here.
Related posts