With Halloween coming up later this month, we have been busy working on Halloween crafts. One of our favorirte art activities is painting with watercolor paint and these fun and spooky Watercolor Spider Webs combine our love of watercolors with a Halloween theme.
We were inspired to make these watercolor spider webs by a craft we saw on Imperial Sugar's Kid's Kitchen section where you can find lots of Halloween craft ideas for kids. What really makes these spider webs special is that you make them using homemade glue. My kids had no idea that you could make your own glue so they were excited to learn about the process and of course, to help.
To make these water color spider webs, you will need:
1 ½ cups all-purpose flour
½ cup Granulated Sugar
1 teaspoon vegetable oil
1 ½ cups water
white paper
pencil
paint brushes
watercolors in Halloween colors
small spider toys or spider stickers
Directions:
In a medium pot, mix flour, sugar, water and oil. Stir over low heat until the mixture becomes smooth and thickens up a bit.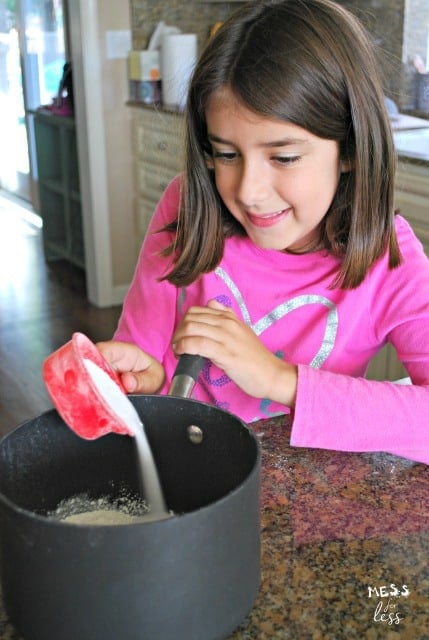 2. Draw spider webs on paper using a pencil. Paint over the spider webs using the glue mixture. Let the spider webs dry completely, preferably overnight.
You may be able to just use a brush and glue to make the spider webs, but my kids found it extra helpful for me to lightly draw the spider webs on the paper using a pencil. They they just used a brush and glue to paint over the webs.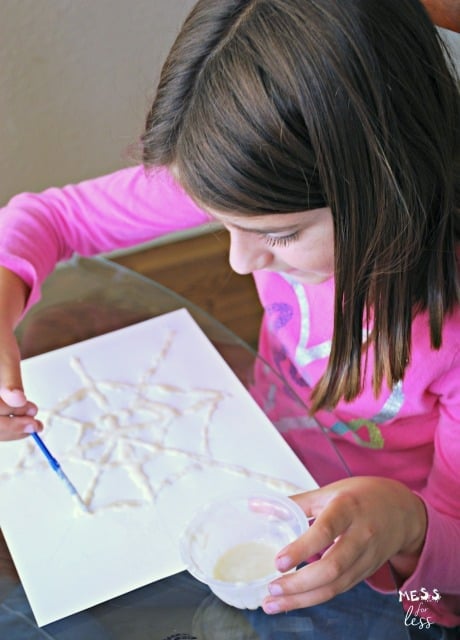 3. Use watercolors to paint over the dried glue spider webs. The spider webs will become more vivid.
Experiment with different colors of paint. While black will certainly give you a traditional Halloween look, I found that colors like orange and purple really just make everything pop.
4. When the paint has dried, you can add toy spiders to complete the spooky look.
Here are our finished webs!
The kids had a great time making their own glue with flour and sugar and then creating these eye catching watercolor spider webs. I enjoyed doing an art project with my kids while creating a fun memory and we will use these spider webs as part of our Halloween decor.
Visit Imperial Sugar's Kids Kitchen section for more Halloween Craft and Edible Art ideas.