This Catnip Cat Treats Recipe takes just 30 minutes to make! Feel good about what you feed your cat with these yummy treats which can made with items you already have at home.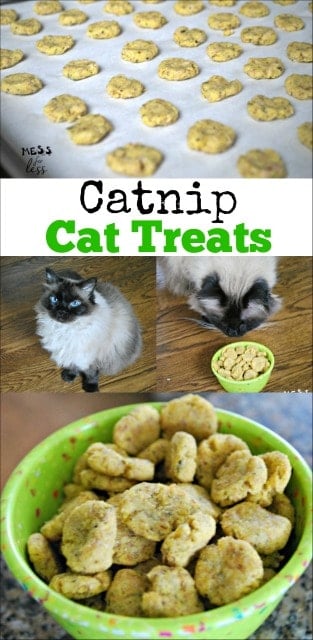 Jump to:
If you have a cat then you know how much you can come to love them and how you want to do things that make them happy. One of the things that makes my cat happy is eating her cat food. She also loves these Homemade Cat Treats that I make her, but to add some variety, I created a different cat treat recipe that contains catnip. If there anything my cat can't get enough of, it's catnip!
Ingredients
They treats contain flour (like most store bought treats) which our vet has said is fine for our cat. Consult with your vet before giving your pet homemade treats.
Most of the ingredients that you will need to make these treats are things you probably already have at home. Most cat owners already have catnip and this recipe uses just ½ tablespoon. A little goes a long way! Tuna, flour, wheat flour, wheat germ, and an egg complete the recipe.
How to make this recipe for cat treats
The cat treats take just minutes to make. Combine all of the ingredients in a large bowl.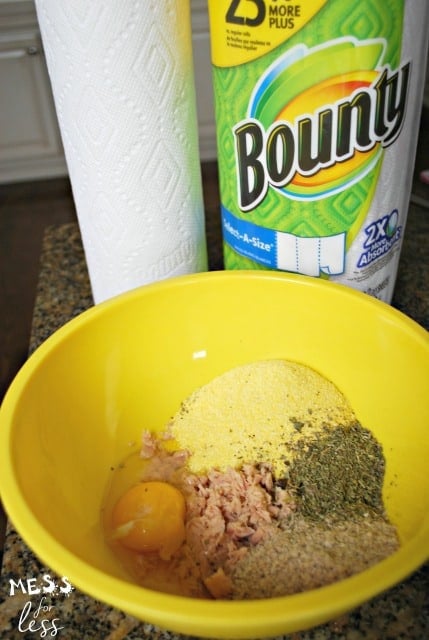 After mixing the ingredients, you will have a sticky dough. Turn it on a floured surface and break off small pieces and roll them into balls.
Push the ball down with your finger to flatten it a bit. The goal is to have a treat the size of a nickel when flattened. Bake on a parchment lined baking sheet. Bake at 350 degrees for 20 minutes. Be sure to let them cool completely before serving them to your pet.
Of course, my cat was hanging around the kitchen most of time I was creating these catnip treats. She can smell catnip and tuna from a mile away. When the treats had cooled off, she gave them the sniff test.
They passed! Next, it was time for a taste test. If you think these homemade cat treats are too big for your cat, you can easily break them up. My cat loved these treats for cats! Unfortunately for her, she only gets a couple each day. Though tasty, they are still treats and we use them to reward her when she goes in her litter box.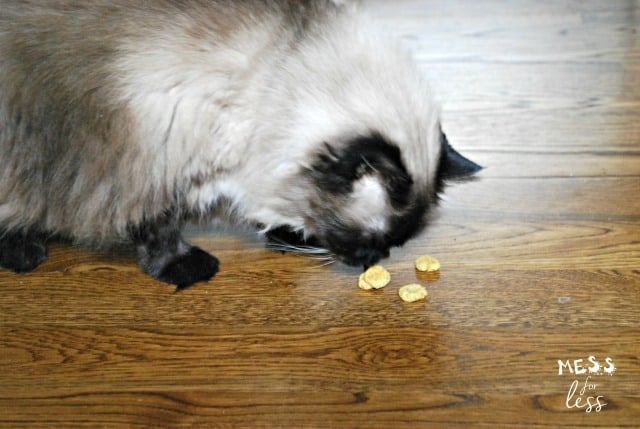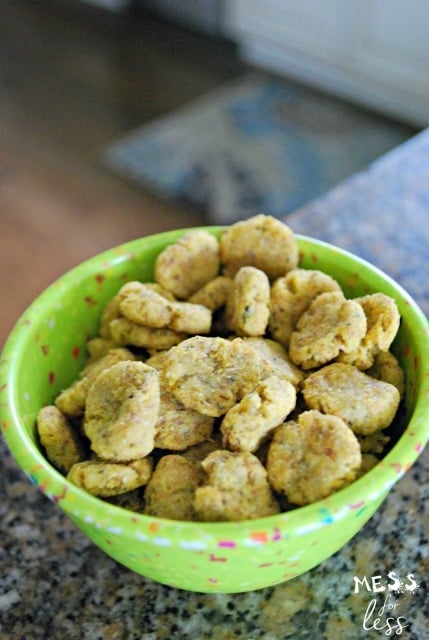 📖 Recipe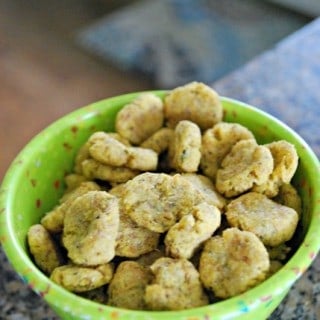 Catnip Cat Treats Recipe
Does your cat love treats? Never buy store bought treats again with this Catnip Cat Treats Recipe.
Print
Pin
Rate
Instructions
Preheat oven to 350 degrees.

Form into a dough. Dough will be sticky.

Place dough onto a floured surface.

Pull off small pieces of dough and roll into small balls.

Push the dough down so the treat is the size of a nickel and place on parchment paper.

Bake at 350 for 20 minutes.

Serve after cooled completely.
Notes
They treats contain flour (like most store bought treats) which our vet has said is fine for our cat. Consult with your vet before giving your pet homemade treats.
Frequently asked questions
Can cats eat flour?
Always check with your vet before feeding your cat any homemade cat treat. These do contain flour, which is safe for cats to eat. Since cats are carnivores, I would limit the treats and flour consumption. Moderation in all things!
What else can I use besides tuna?
You can use an equal amount of canned salmon in this recipe.
How do I store these cat treats?
You can keep them in an airtight container for up to a week.
Love cats? You need these cat bookmarks!
Printable bookmarks to help you keep your place in books you are reading. You'll love the cute kitties! These cat bookmarks make great gifts for any cat lover. You get 6 animal bookmarks with cats. Once you purchase, you can print as many bookmarks as you wish. These can be printed on cardstock and laminated for durability. Each bookmark measures 6" x 2".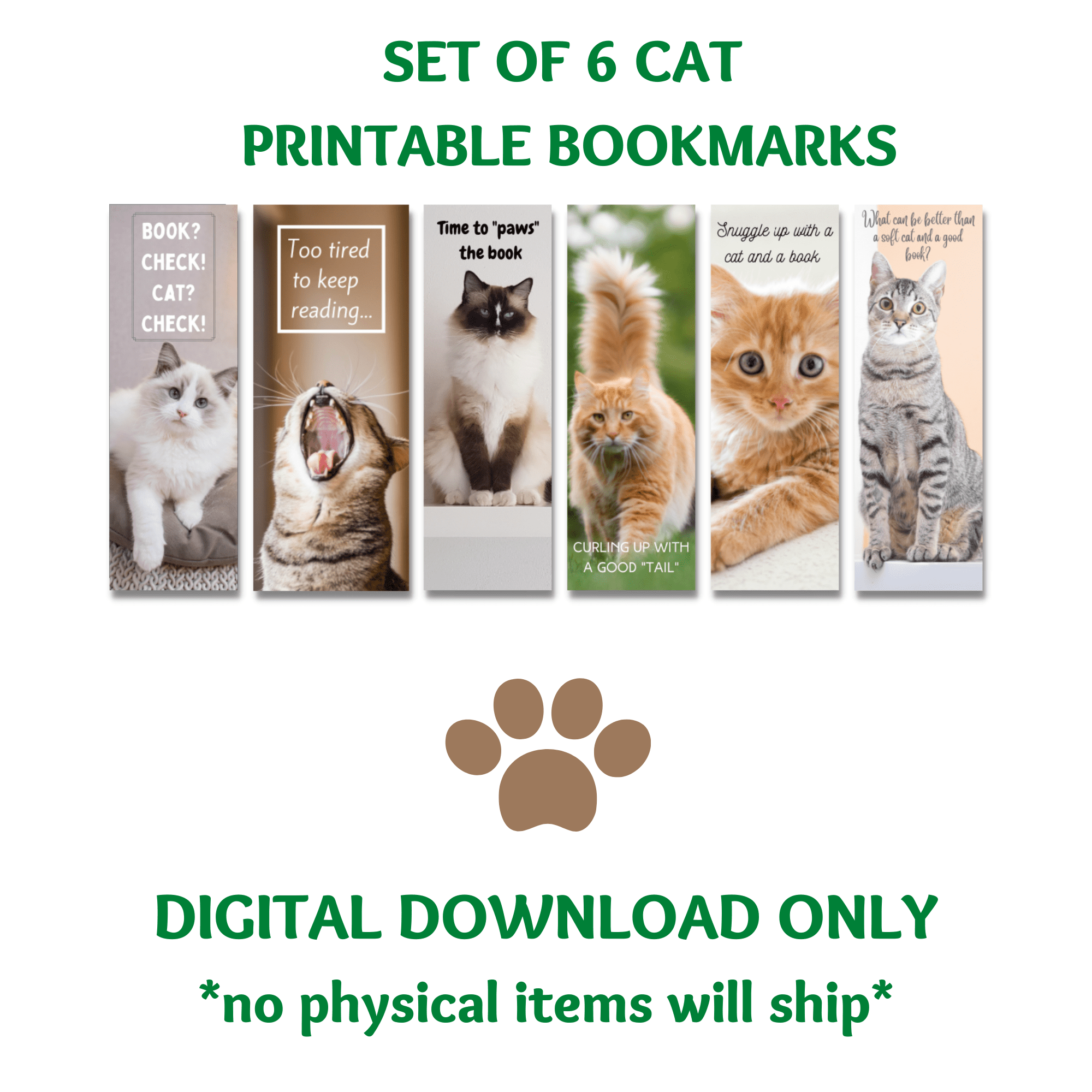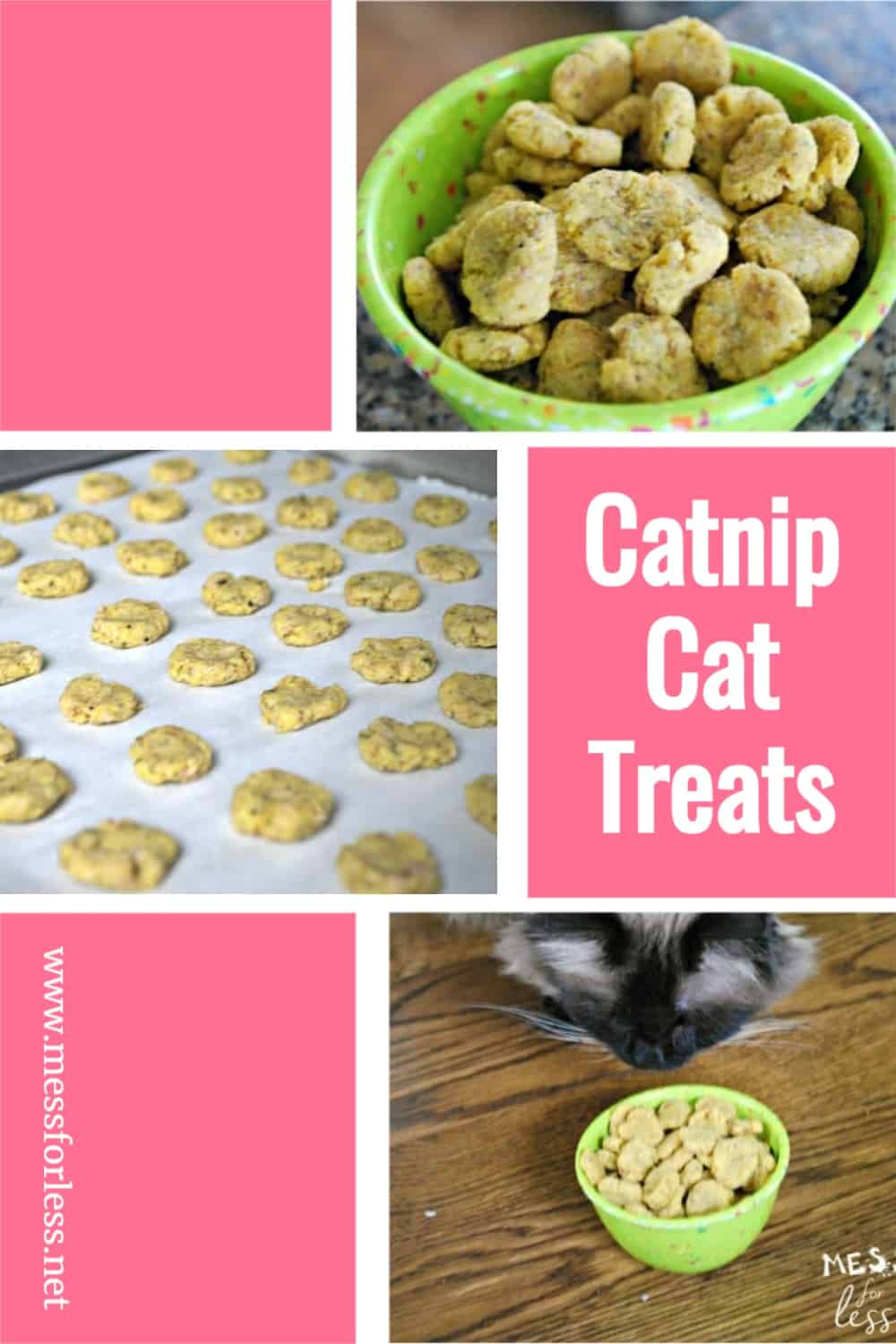 Related articles
How to Keep Your Older Cat Active