Are you looking for a non-digital way to entertain your tweens over winter break? It is possible to pry them off of their devices and get them interested in some holiday crafting. Homemade Christmas decorations and gifts are a great idea for kids of any age. These Easy Christmas Crafts for Tweens can be made on weekends, when school is out, or any afternoon when there is nothing to do. Most of them can be completed with very little assistance or adult supervision. Plus, most of these Christmas crafts only require basic household materials or things that you can easily find in a craft store.
EASY CHRISTMAS CRAFTS FOR TWEENS
Candle Table Decoration
You will want to start with a 12-pack cardboard egg carton. Cut the carton into four sections, leaving four cups to each piece. Fill each cup with green play dough or modeling clay. You can also alternate the clay with red and green for a more festive look.
You can then use large taper candles or short ones to put into each cup. You will need a ring of greenery from your local craft supply store to place around the cup. These can be made unique by pulling some leaves off and adding festive holiday flowers instead. Adhering the greenery with a hot glue gun is recommended. While many tweens are capable of using a hot glue gun, some may require adult supervision.
Present Tubes
Your tween can make this fun project for someone else as a gift. If you have multiple children, you might even consider having each child make one for another, so everyone gets one on Christmas morning. These fun tubes can be filled with small collectibles, stickers, toys, and candy. These are sometimes called "Christmas Crackers" because of the design. Of course you can always buy them already made, but it is much more fun and cheaper to make them on your own.
For this craft you will need a toilet paper or paper towel tube. It just depends on how many items you have to put inside. You will stuff the tube and then wrap it with Christmas wrapping paper. At each end you should leave approximately three inches of paper hanging over. You can twist the ends to look like a firecracker and secure with twist ties or ribbon. The gift will then be opened by pulling on both ends of the paper. The paper will pop off and the toys and candy will come falling out.
Christmas Photo Gifts
Who doesn't love to receive a photo of their child or grandchild for the holidays? Tweens can take any size picture frame and make a great gift just by adding their photo and decorating it. You can either provide a school picture or take a new Christmas picture with a digital camera. These fun crafts have many options and leave a lot of room for a tweens endless creativity. Some ideas include:
Using items like buttons, paint, ribbon, or markers to decorate the picture frame.
Using trinkets or small pine cones to make a festive holiday frame.
Painting the frame red or green and hot gluing a plaid red and green bow in one corner.
Using a pattern from a craft book or something you find online.

Crafts are a great way for tweens to make presents for family members or friends. Crafts can also add to the fun of decorating any holiday home. With the imagination that tweens possess, it is likely that each project will look unique as well. With these easy Christmas crafts for tweens, the joy of the season will inspire them to put down their phones and get crafting.
If you liked these Easy Christmas Crafts for Tweens, you'll love:
Homemade Christmas Gifts Kids Can Make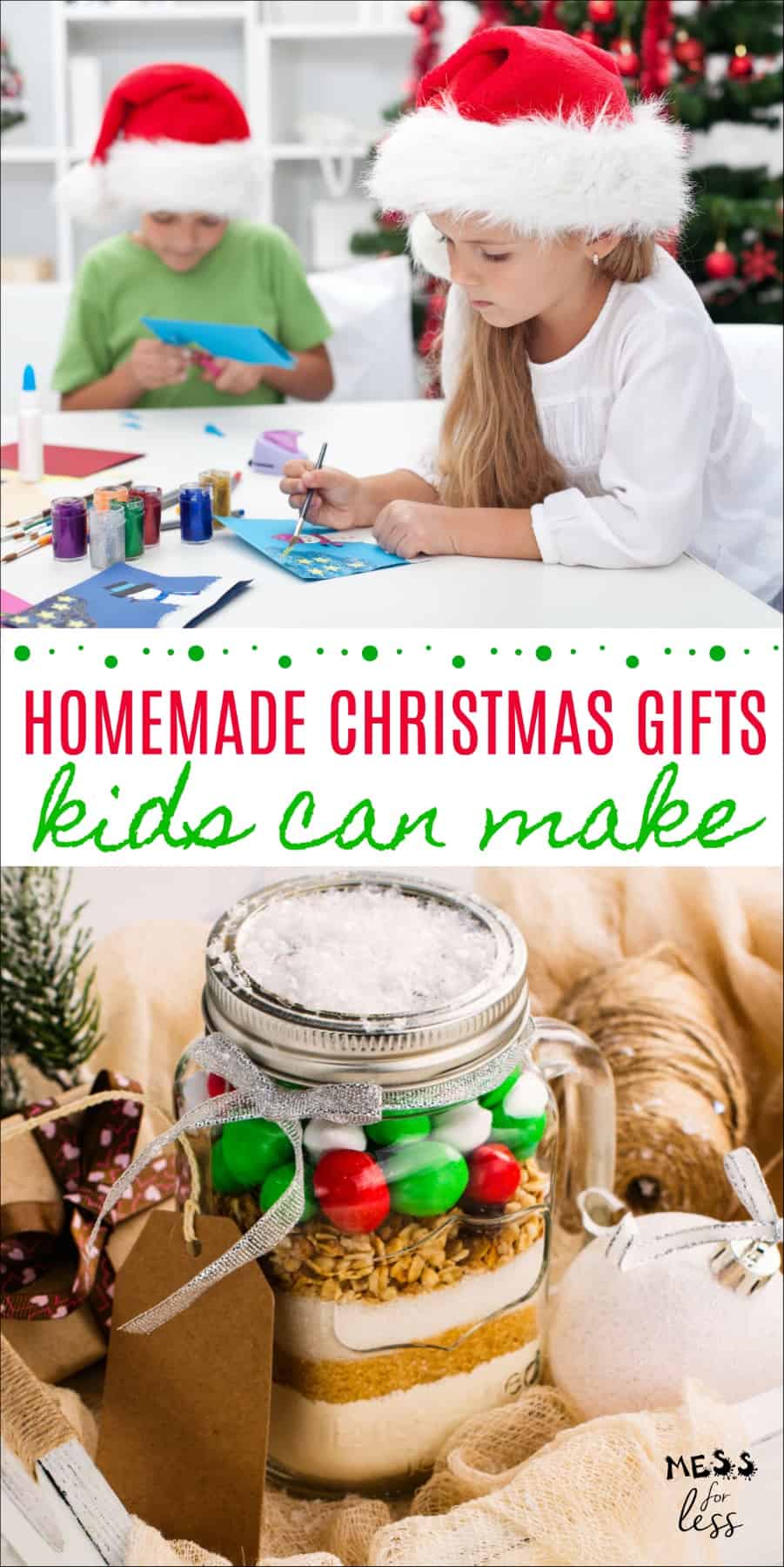 Stocking Stuffers for Teen Girls