Toasted Italian Sandwich
Oscar Mayer's Old World Style line of meats comes in four new varieties: Classic Salami, Cracked Black Pepper Salami, Classic Pepperoni and Turkey Pepperoni. They are all sliced and ready to go into your next sandwich. In addition to making an amazing sandwich, these meats are a great source of protein because they contain up to 8 grams per serving. If you want deli fresh, authentic Italian flavor, try them next time you brown bag it, have a picnic, or are packing a school lunch.
Next, pile on your smoked ham, salami, black pepper salami, pepperoni and turkey pepperoni and top with the mozzarella slices.
Slice in half and serve warm. This Toasted Italian Sandwich has become the new go-to sandwich at my house. Seriously, it is better than you will find at your local sandwich shop and it is super simple to assemble. The toasted crust of the bread slathered with pesto on one side and sun-dried tomatoes on the other, really complements the fresh, old world style meats inside. The classic and turkey pepperoni add just the right amount of spice to this sandwich. If spice is not your thing, leave out the pepperoni and just use the Oscar Mayer Classic Salami and Smoked Ham. Either way, you are sure to kick your normal sandwich routine up a notch!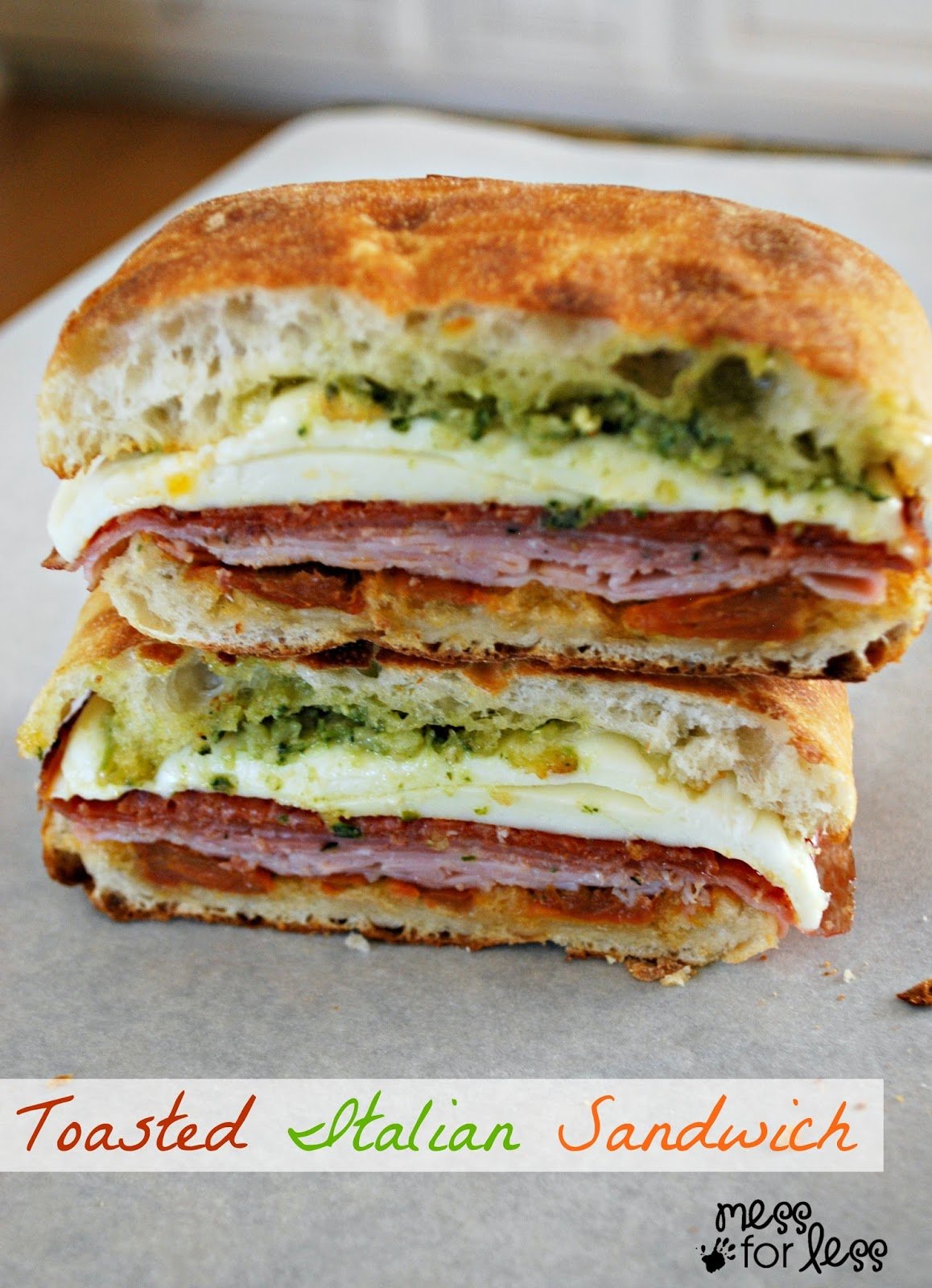 If you enjoyed this Toasted Italian Sandwich, you'll love: