I grew up in an Italian American neighborhood on the East Coast, so it's no wonder that my cooking tends to focus heavily on tomato sauce, mozzarella cheese and traditional Italian flavors. My kids have not inherited my love of red sauce, so I often substitute pesto sauce with pastas and other dishes. Yes, they will eat pesto sauce but balk at tomato sauce. I don't get it! I recently made an easy crock pot recipe with chicken, pesto, and sun dried tomatoes and the flavors will knock your socks off.
This post contains affiliate links.
If you haven't tried pesto and sun dried tomatoes together before, make this easy crock pot recipe for Chicken with Pesto and Sun Dried Tomatoes. I know you'll be hooked on the Italian flavors!
The recipe could not be simpler, using only four ingredients.

Chicken with Pesto and Sun Dried Tomatoes
Ingredients:
14 oz of thawed chicken breast
½ cup pesto sauce
¼ cup of sun dried tomatoes
½ cup of shredded mozzarella cheese
1. Place chicken, pesto sauce and sun dried tomatoes in crock pot. Cover and cook on high heat for 3 ½ hours.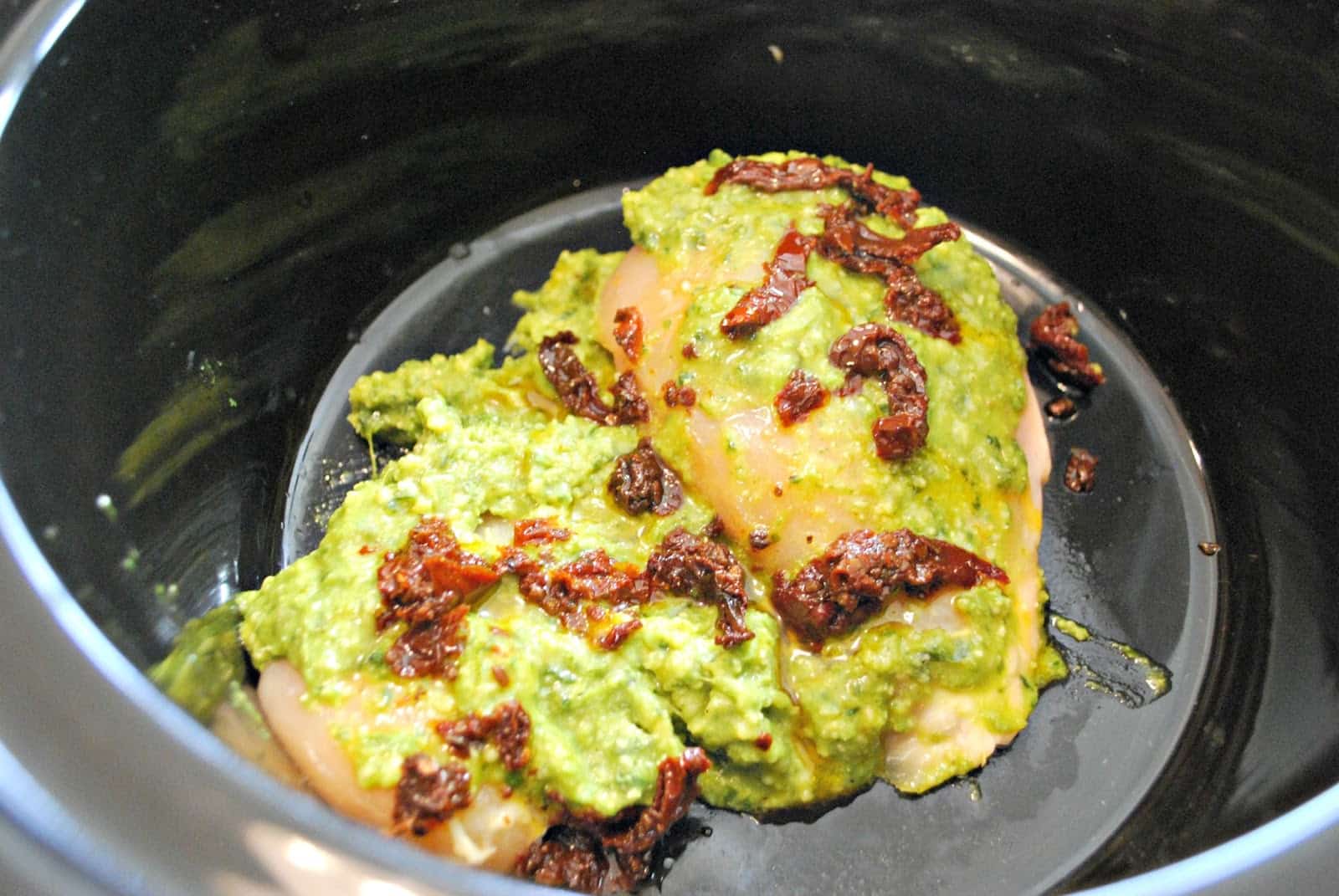 2. After 3 ½ hours open up slow cooker and sprinkle ½ cup of mozzarella cheese. Cover and cook for an additional 30 minutes.
That's it! You can serve this chicken alone or with a side of pasta. Either way, it's guaranteed to be a hit!