We have a few simple science experiments to share with you today and they all involve the No Cook Lotion Dough we made last week. You may recall that we made the dough using baking soda. Looking to get more use from the play dough, I thought we could roll it into balls and do some experiments with vinegar. The result was this fun and bubbly erupting play dough.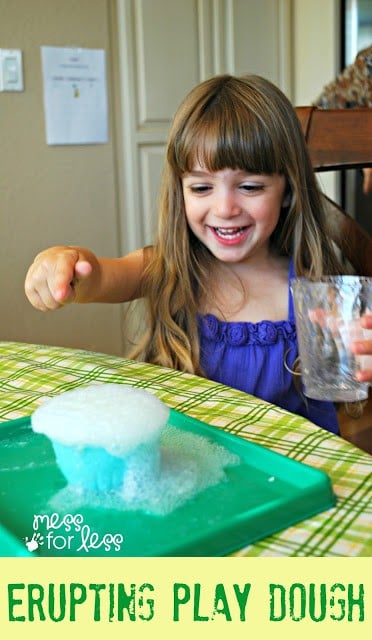 You will need:
Vinegar
Lotion dough (recipe here)
Small and large see through plastic cups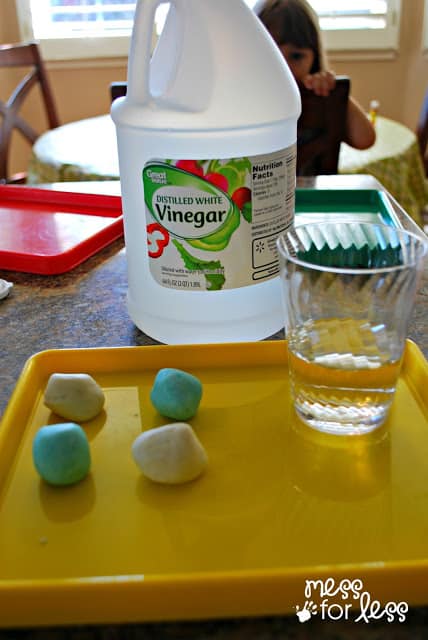 Fill up a large see through plastic cup with vinegar. Roll the lotion dough into small balls. Drop a ball of the lotion play dough into the cup of vinegar and watch the results!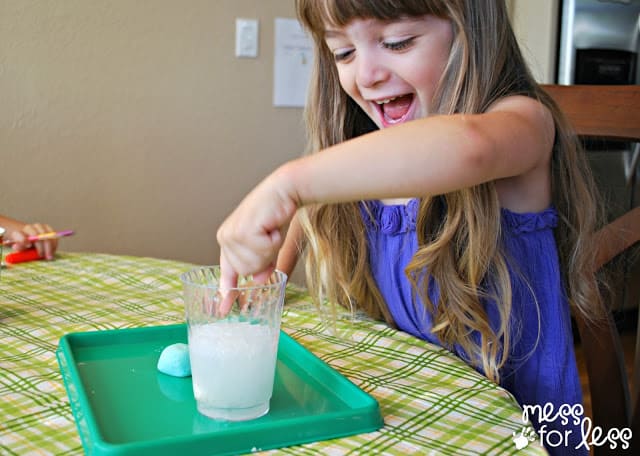 What would happen when we dropped more play dough bombs? Would the eruption spill out of the cup? My daughter predicted it would, but after dropping four consecutive balls into the vinegar, it still stayed in the cup.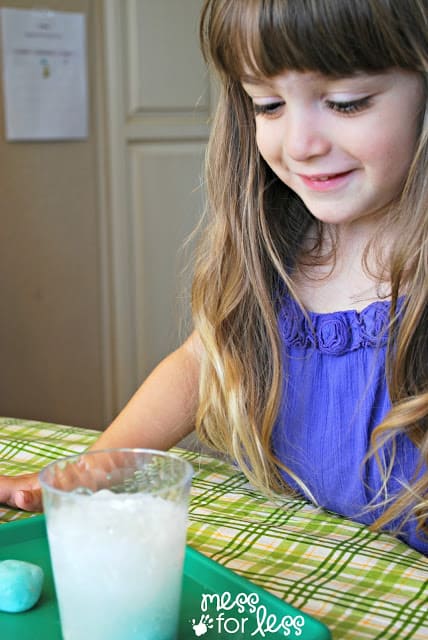 For our next experiment, we got a smaller cup (the ones applesauce or fruit come in are perfect for this) and pressed the lotion play dough into it, leaving a small well at the bottom. I made sure to push it up against the sides. Then we poured the vinegar into the play dough cup.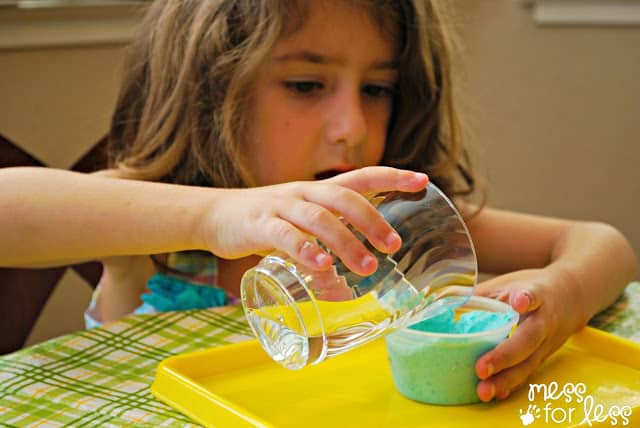 And look what happened!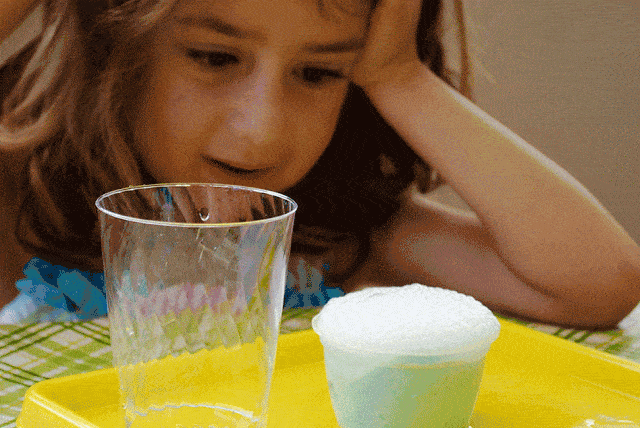 The kids were delighted with the reaction that occurred when the vinegar was poured into the play dough cup. We talked about how the play dough had been made with baking soda so when the vinegar touched it, it caused an eruption.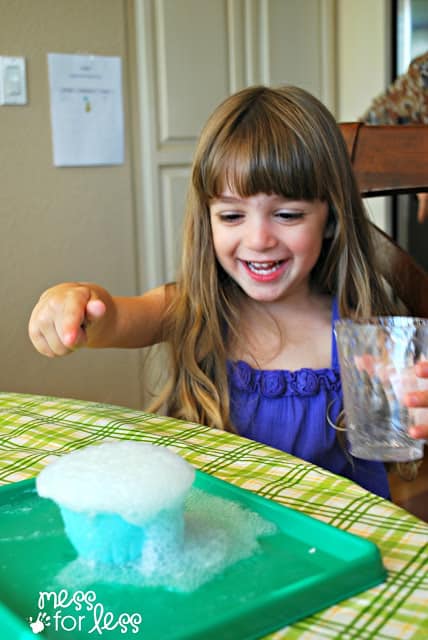 Every time we would add more vinegar to the cup, more eruptions would occur.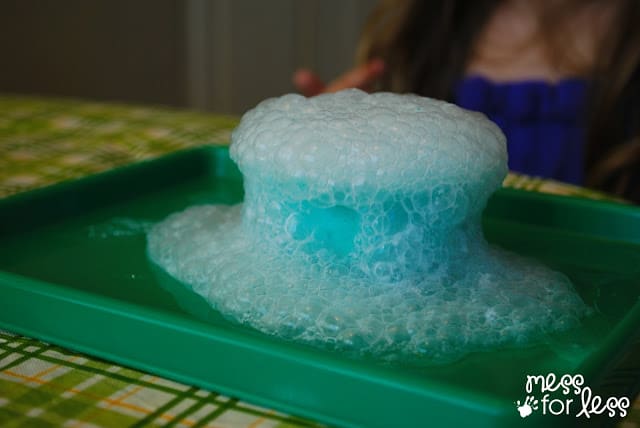 We tried one final experiment, this time pouring the vinegar into the play dough cup and topping it quickly with our empty vinegar cup. Would the eruption cause the cup to topple?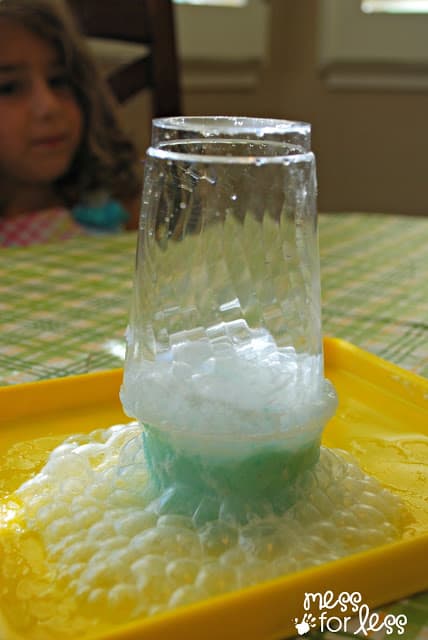 It did! The force of the bubbles caused the cup to fall over.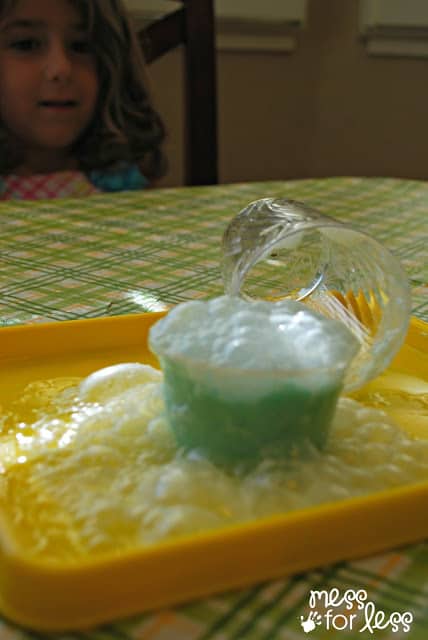 As you can see, it's easy to create some simple science experiments for kids using materials you probably already have in your pantry or cabinet.
For more baking soda play ideas take a look at: