With the weather warming up, the kids have gotten interested in all the flowers growing outdoors. Inspired by our surroundings, I created a garden sensory bin for my kids to explore. It was easy to do and the kids got to get their hands dirty and a do a little Spring "planting" of their own. Read on to see how simple it is to create an outdoor sensory play experience. For more fun with sensory bins check out Simple Sensory Bin Ideas.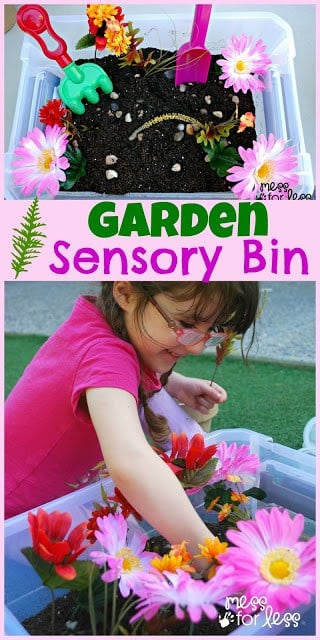 Jump to:
Please be sure to supervise toddlers, preschoolers and young children when doing this sensory activity.
Why your kids will love this spring garden sensory bin
Can practice planting
Many kids have fun playing in dirt
Can play again and again resulting in hours of imaginative play
Supplies you will need
foam Flowers (artificial or cut)
Rocks
Shovels
Pots
How to make a planting sensory bin
I bought a bag of potting soil and dumped it in a bin. I added some rocks and artificial colorful flowers and gave the kids some shovels and pots.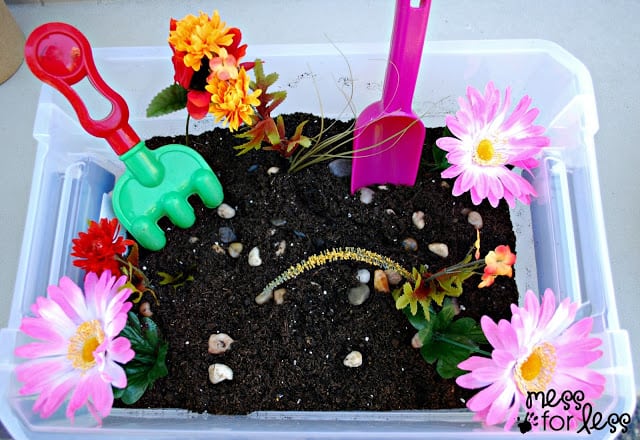 I was curious to see how they would explore the soil in the sensory bin. One of my twins was loving the feeling of the soil on her hands as she poked holes to "plant" some flowers. She also had fun fishing out the rocks and counting them. I took this opportunity to also teach her about the different parts of a flower.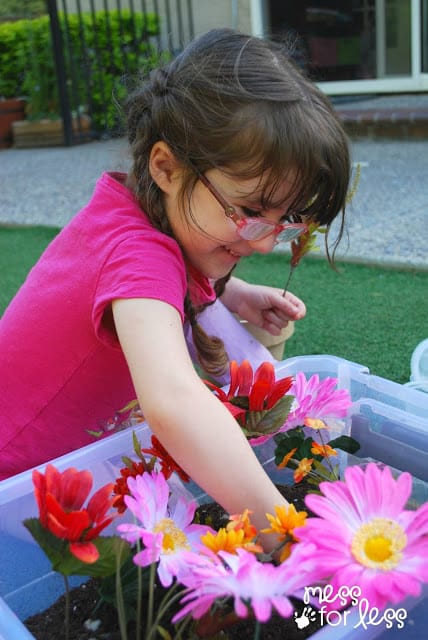 My youngest loved to dig and scoop the dirt with her shovel into a pot. She did this very carefully so she would not spill any dirt on the ground.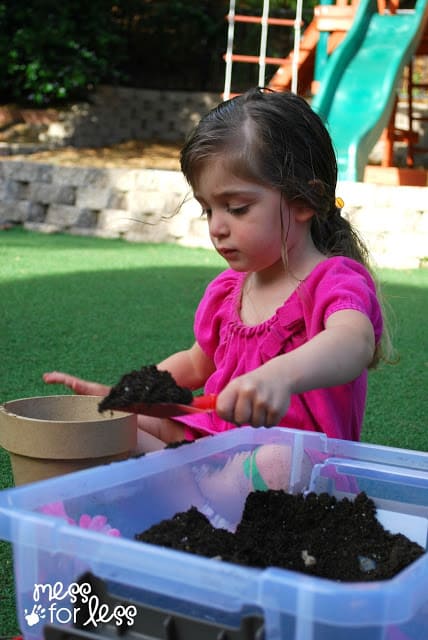 She worked diligently until she filled up the entire pot.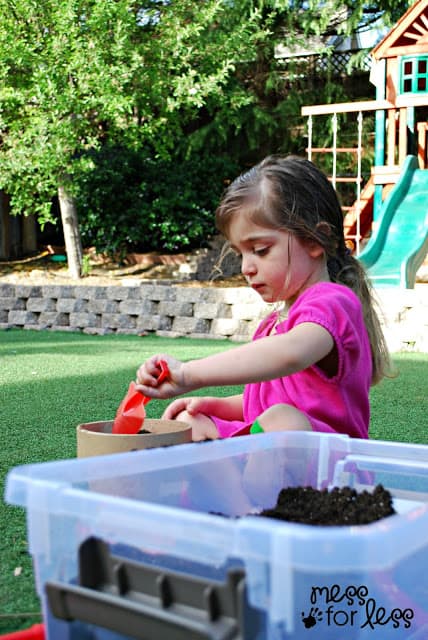 She then proceeded to "plant" some flowers in her pot. This activity really got my kids interested in planting a real garden.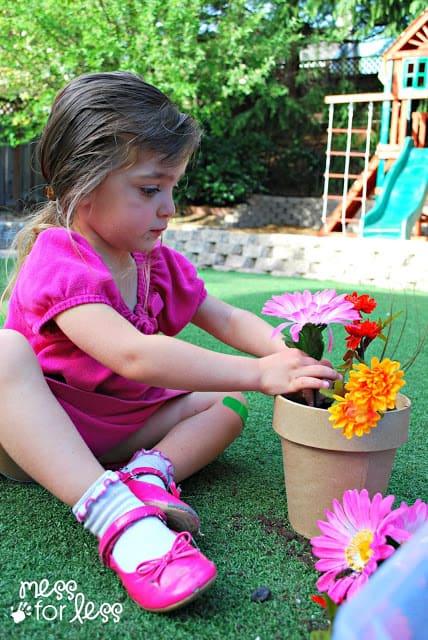 The garden sensory bin was a hit and my kids had a blast! If you do this with your kids make sure you take time to stop and smell the flowers.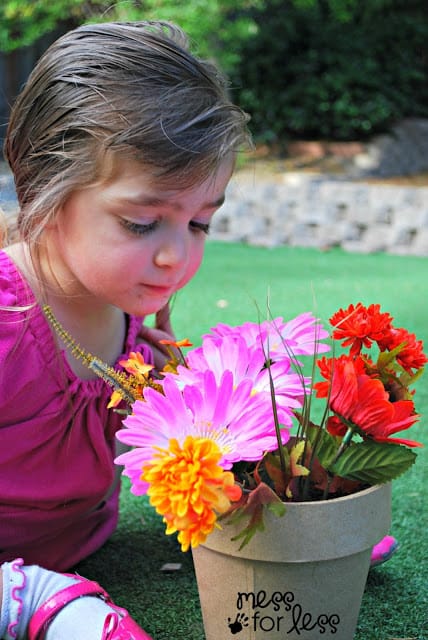 Frequently asked questions
What else can I add to my garden sensory box?
Plastic bugs or critters would be a great addition, along with some fake leaves.
Can I make this homemade sensory bin with real flowers?
You can, but know that it probably won't last long. Using artificial flowers allows you to do this activity again and again.
How can kids learn in a hands-on way?
If your kids love travel or science, then Little Passports the is the perfect subscription box for your child. My kids love to explore, and this subscription box contains so many engaging activities for kids. I think even kids who haven't traveled would enjoy getting the world delivered to their mailbox. Plus, Little Passports also offers science and stem based subscription boxes designed to get kids started on a lifelong journey of learning. Little Passports has boxes for kids as young as 3 to as old as 12. Check out subscription options here.
Related posts