With the weather warming up, the kids have gotten interested in all the flowers growing outdoors. Inspired by our surroundings, I created a
garden sensory bin
for my kids to explore. It was easy to do and the kids got to get their hands dirty and a do a little Spring "planting" of their own. Read on to see how simple it is to create an outdoor sensory play experience. For more fun with sensory bins check out
Simple Sensory Bin Ideas
.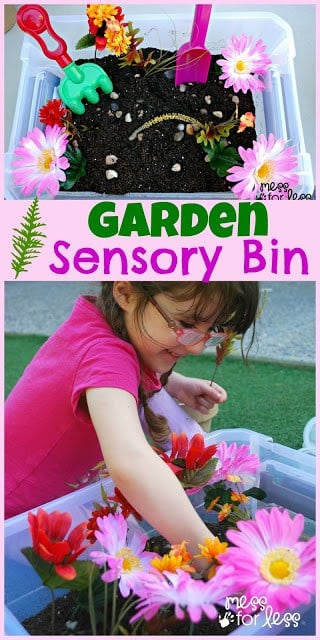 Garden Sensory Bin
You will need:
Flowers (artificial or cut)
Rocks
Shovels
Pots
I bought a bag of potting soil and dumped it in a bin. I added some rocks and artificial flowers and gave the kids some shovels and pots.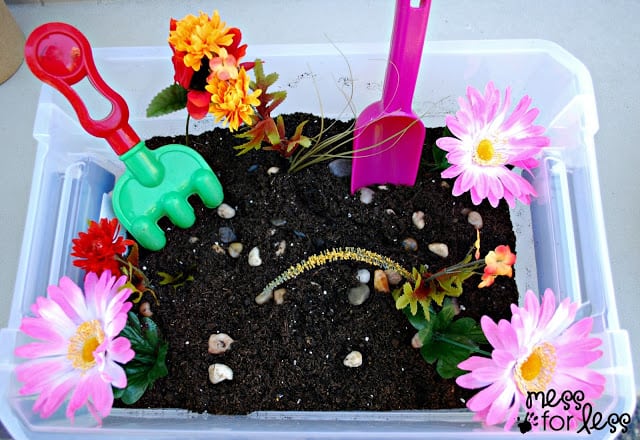 I was curious to see how they would explore the soil in the sensory bin. One of my twins was loving the feeling of the soil on her hands as she poked holes to "plant" some flowers. She also had fun fishing out the rocks and counting them.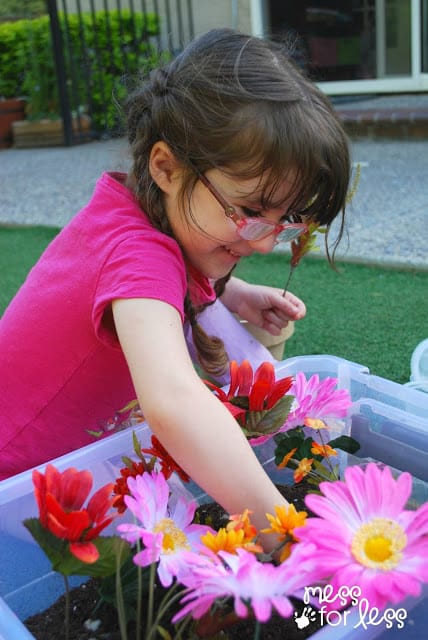 My youngest loved scooping the dirt with her shovel into a pot. She did this very carefully so she would not spill any dirt on the ground.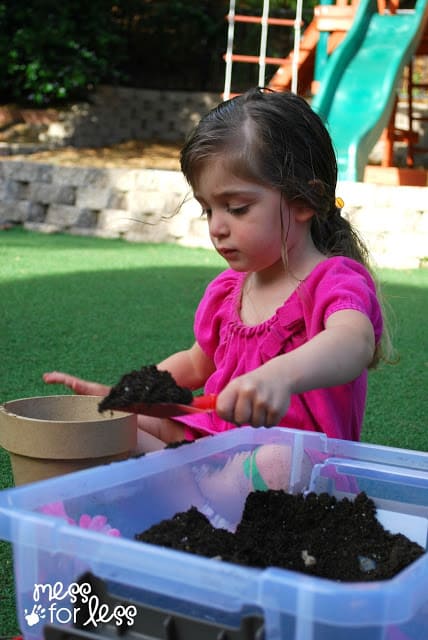 She worked diligently until she filled up the entire pot.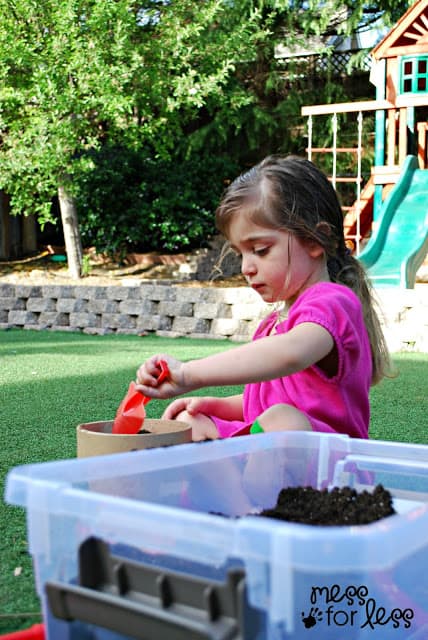 She then proceeded to "plant" some flowers in her pot.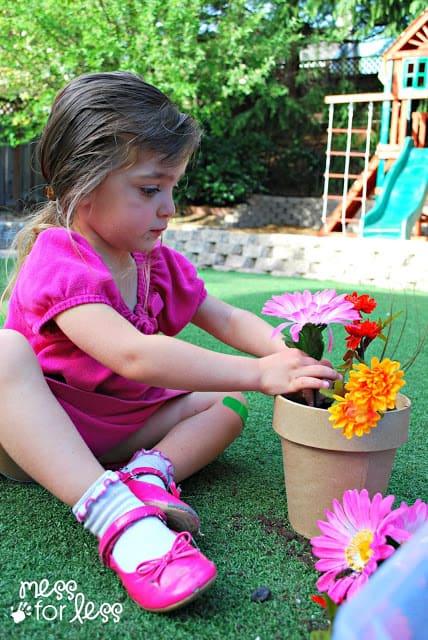 The garden sensory bin was a hit! If you do this with your kids make sure you take time to stop and smell the flowers.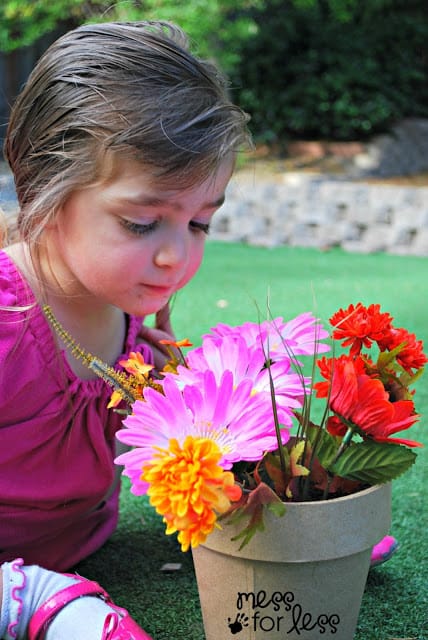 If you are looking for more fun ways to engage your kids, I highly recommend
KiwiCo
. As a former teacher, I was really impressed with the quality of materials found in KiwiCo. Some moms have told me that they want to do activities like I do on Mess For Less with their kids, but they just don't have to the time to go buy all the supplies and prepare them for the activity. KiwiCo is the perfect solution. Every month your
KiwiCo
will focus on a particular theme like Colors, Dinosaurs or Gardening. KiwiCo offer a variety of projects ranging from crafts, imaginative play, science experiments and more.
If you liked this Garden Sensory Bin, check out: