We have been having lots of spooky fun preparing for Halloween. With just over a month to go, today we are sharing some
Halloween Sensory Play
that captured our imaginations. This is Halloween sensory play idea is a great complement to
Halloween Gak
since kids get to dig in with both hands and explore. If you are looking for an activity that will require less clean up, then these Soda Bottle Pumpkins may be just thing.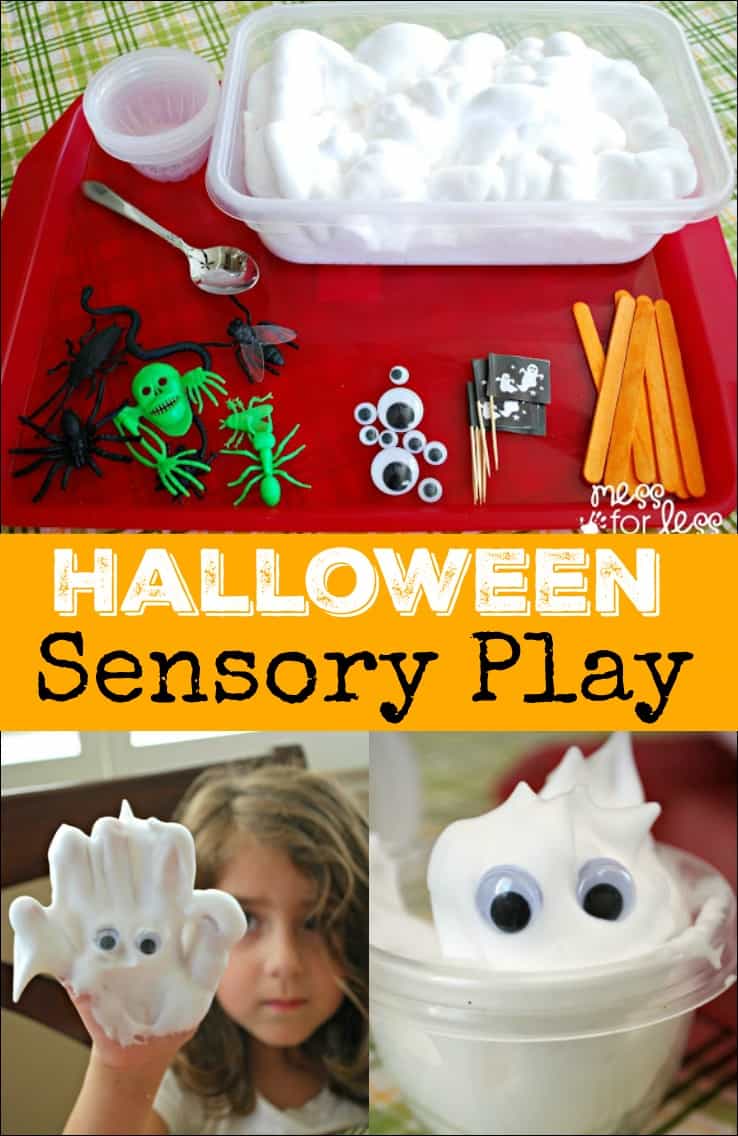 Halloween Sensory Play
You will need:
Halloween toys
Plastic Cups
Spoon
Popsicle sticks
Please supervise you child during all activities. All activities are not suitable for all children.
What I love about this Halloween Sensory Play is that you can really use Halloween items that you already have at home.
Fill up a plastic bin with shaving cream and provide your child with the toys and supplies.
When my kids saw the googly eyes, they immediately decided to make some ghosts with them. The shaving cream worked perfectly for this.
My daughter discovered that she could use the shaving cream like glue and stick her spooky toys to the bin.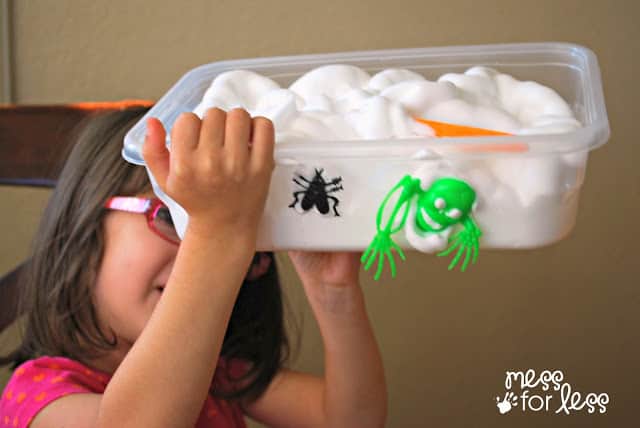 Hand ghost!
I found these cute
cupcake toppers
in my cupcake decorating bin and I thought they would add some spooky fun to our Halloween sensory play.
It was great seeing what the kids came up with when I simply provided them with some fun supplies. This Halloween sensory play was simple to set up and kept the kids engaged.
We hope you enjoy this Halloween activity with your kids. I recommend keeping a bowl of water and a towel nearby so kids can clean up their hands when they need to.
If you enjoyed this Halloween Sensory Play check out: