Did you know there is a great, inexpensive sensory material in your bathroom cabinet? It's shaving cream! Shaving foam is one of our favorite items to use in kids activities for play and learning. These 10 Shaving Cream Activities for Kids require very little setup and will keep kids busy and having fun.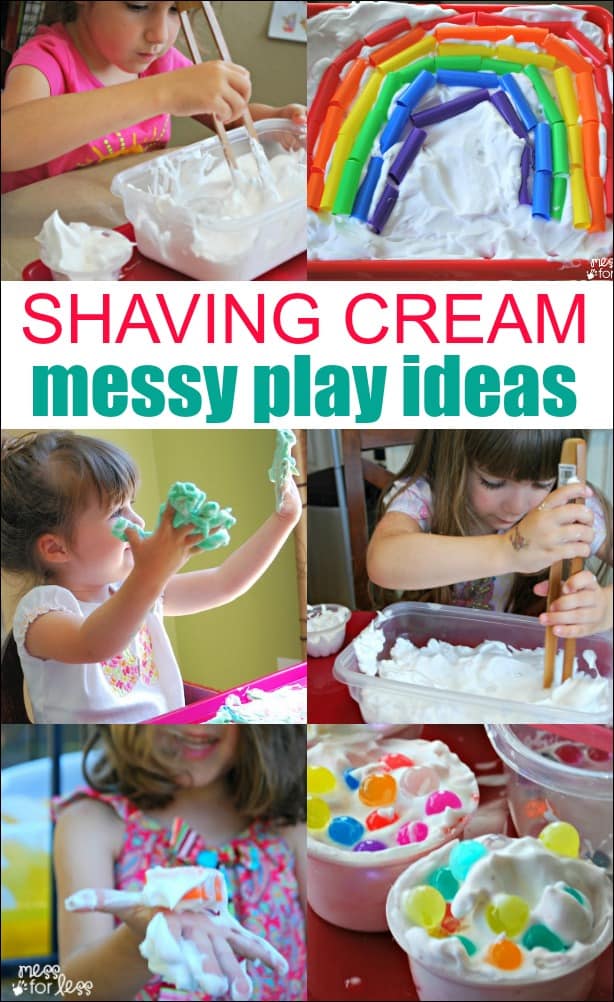 Jump to:
All of these shaving cream sensory play ideas are meant to be done under parent supervision and not used with kids who are still putting everything in their mouths. Shaving cream is safe for toddlers to play with under careful adult supervision.
❤Why These Shaving Cream Activities For Kids Are Awesome
Shaving cream is readily available and can be used in all sorts of ways for playtime and sensory play activities.
So many fun things to do with shaving cream from art to learning and much more!
Frugal way to provide a sensory experience for kids as they experiement with different textures.
👐10 Shaving Cream Activities for Kids
Shaving Cream Cards and Gift Wrap
You can use this technique to make cards and gift wrap for any occasion.
Check out activity here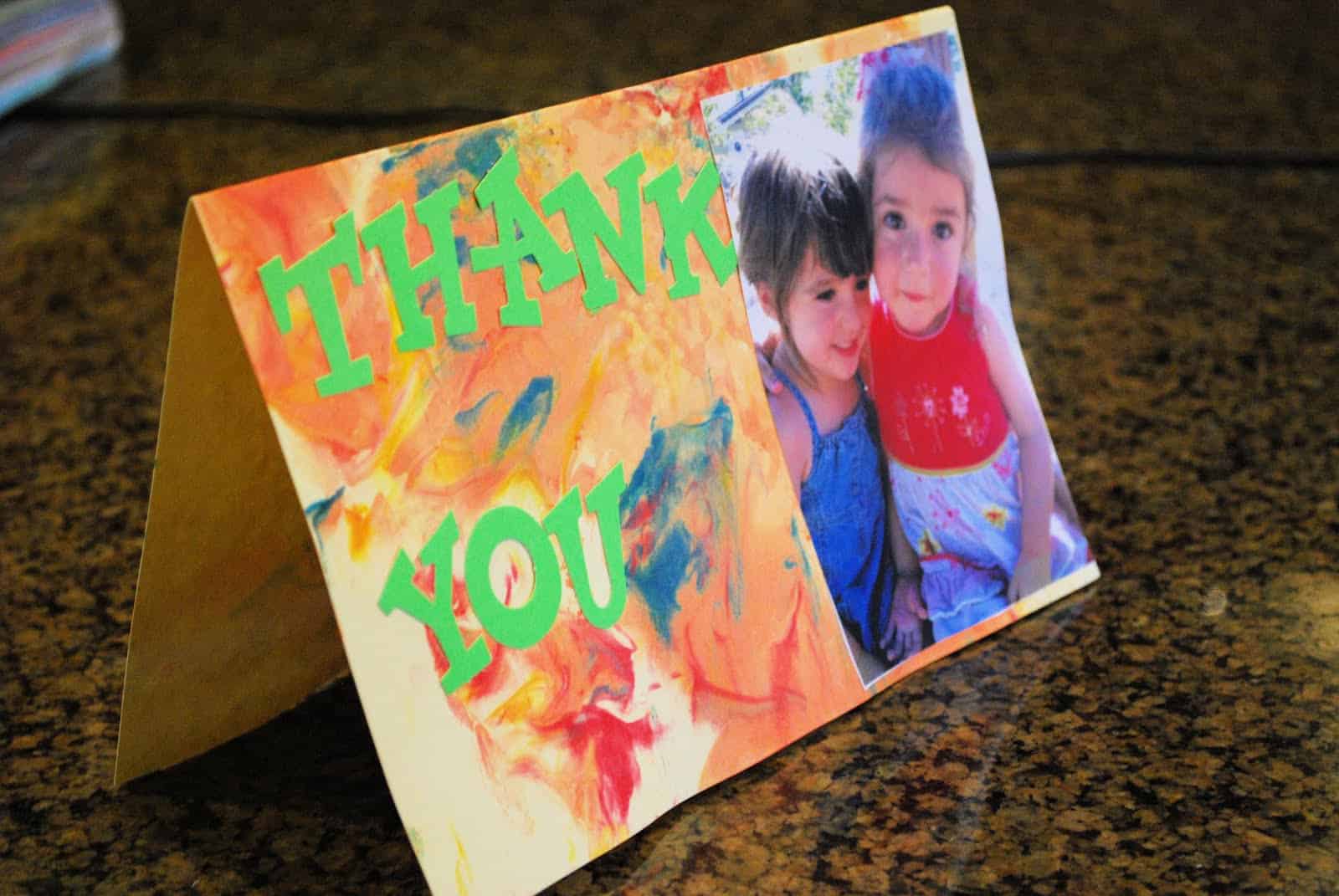 Scented Shaving Cream Pumpkin Pie
Set up a bake shop for the kids and "bake" up some pretend pumpkin pies.
Check out activity here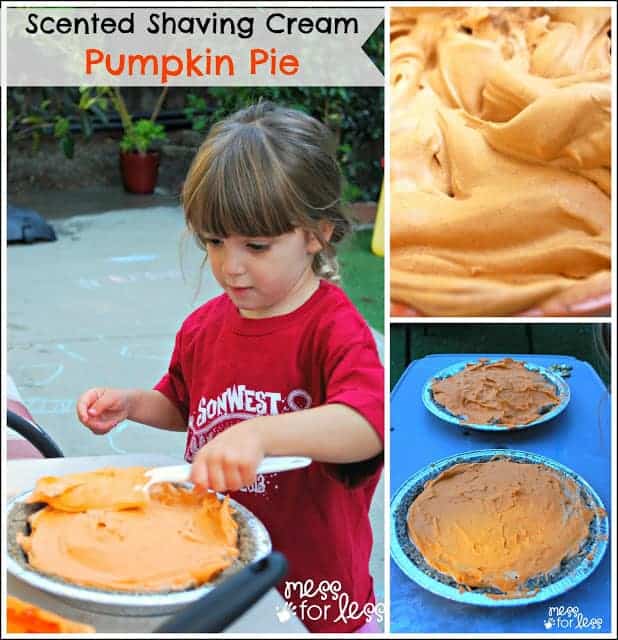 Shaving Cream and Water Bead Cupcakes
Water beads are so fun for kids to play with. For more fun with water, check out this Cup and Water Race.. We tried them with shaving cream for a totally new sensory experience.
Check out activity here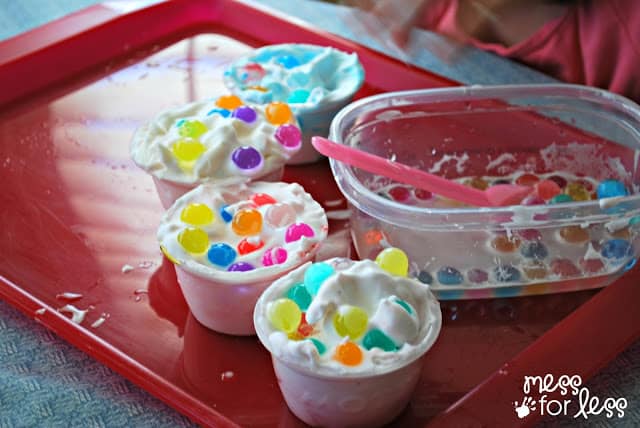 2 Ingredient Shaving Cream Paint
This shaving foam paint is super easy to make with just a few ingredients and washes off glass surfaces and bathtubs easily. Use it along with a paintbrush to create lots of shaving cream crafts and shaving cream art.
Check out activity here
Sensory Sight Word Games
You can even use shaving cream for learning games. Kids will have so much fun getting their hands messy in this shaving cream sensory bin and learning in a hands on way.
Check out activity here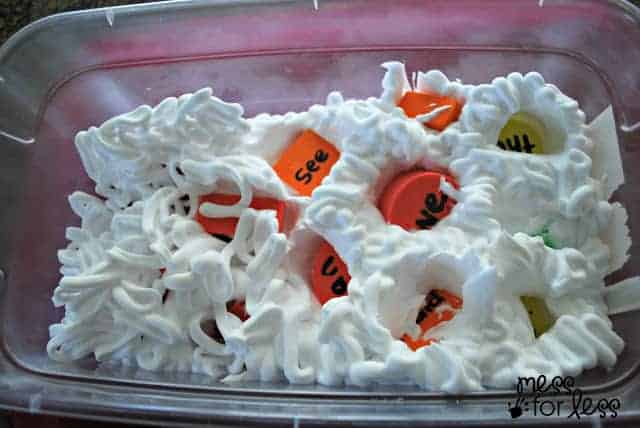 Fine Motor Skills - Handwriting Practice with Shaving Cream
This fine motor and sensory activity helps preschoolers with pre-handwriting skills. Such a fun shaving cream play idea!
Check out activity here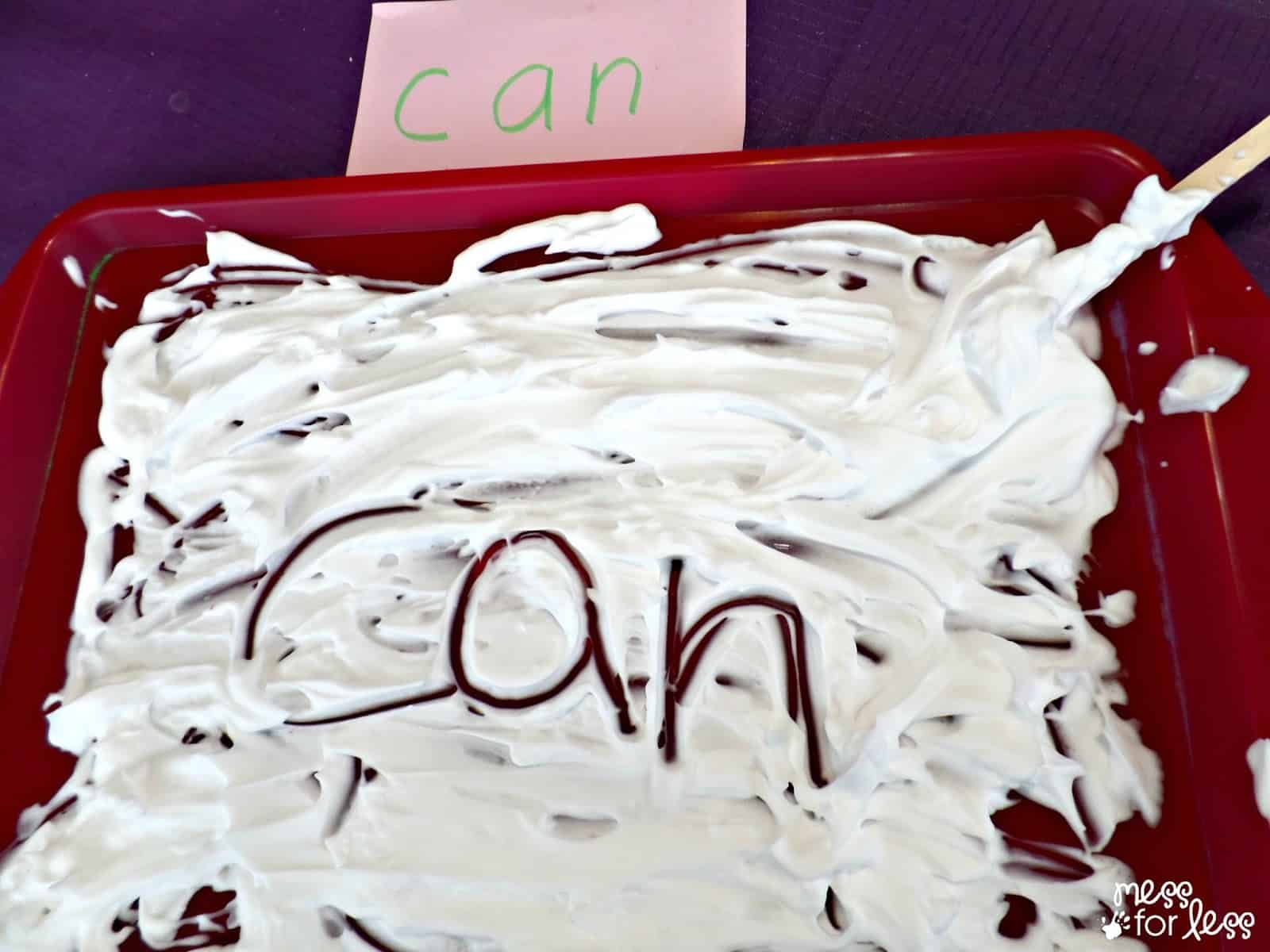 Making a Sensory Rainbow with Straws
This shaving cream activity is sure to brighten your day. The shaving cream acts as a sort of glue for the colored straws.
Check out activity here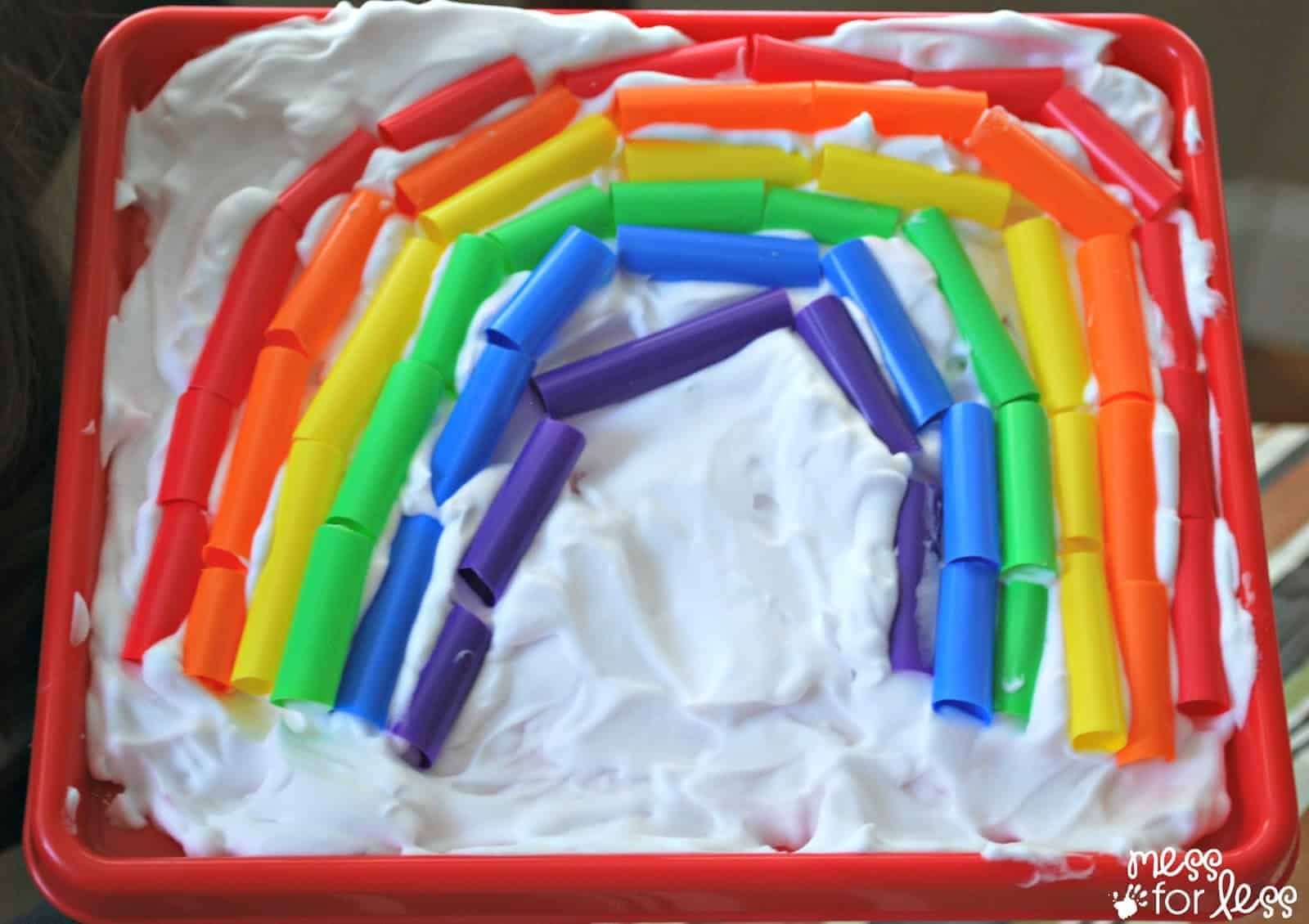 Fine Motor Practice with Straws - Get Ready for K Through Play
This fun shaving cream activity really works kids' fine motor skills. The shaving cream in this sensory bin provides just the right amount of resistance to the straws. Kids will love this messy play ideas.
Check out activity here

Shaving Cream Easter Eggs
Shaving Cream Easter eggs smell and feel amazing! They are a fun sensory experience for kids and they create a beautiful pastel tie dye effect.
Check out activity here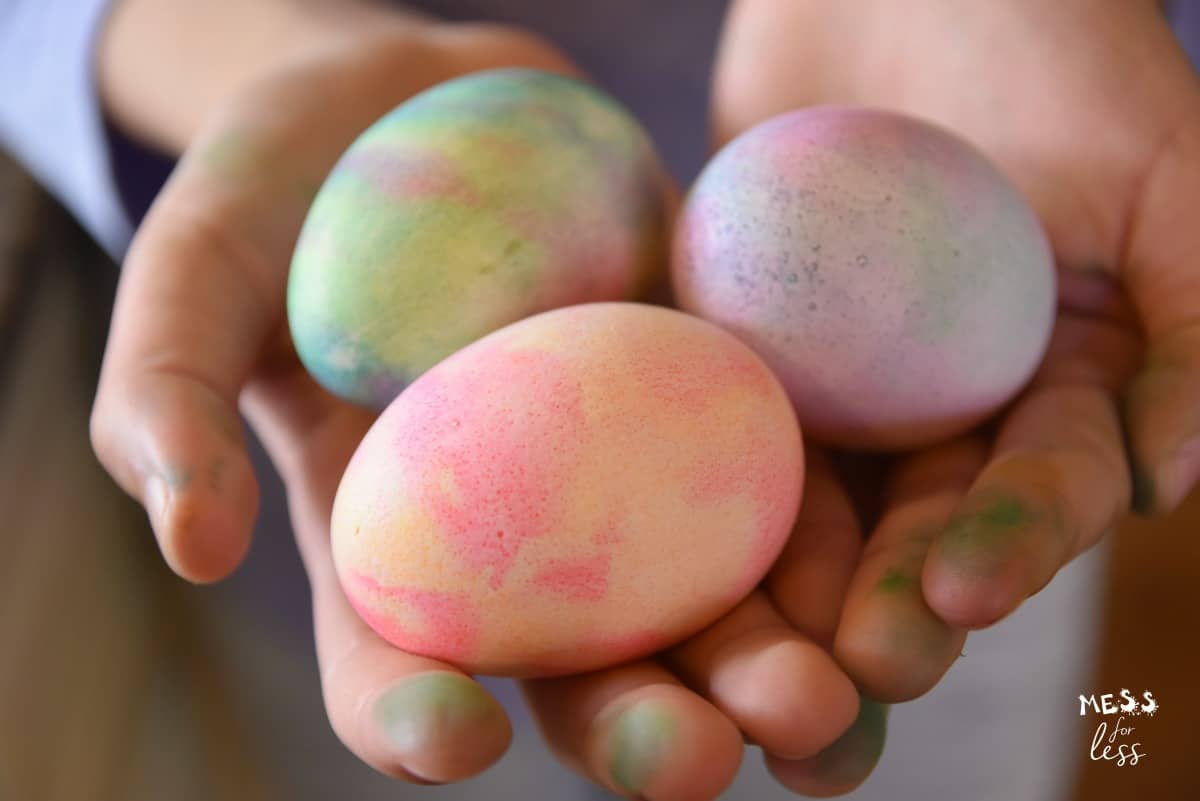 Winter Shaving Cream Paint
This Winter Shaving Cream Paint feels and smells great when dry. Since shaving cream puffy paint resembles snow, it is perfect to use to create snowman art!
Check out activity here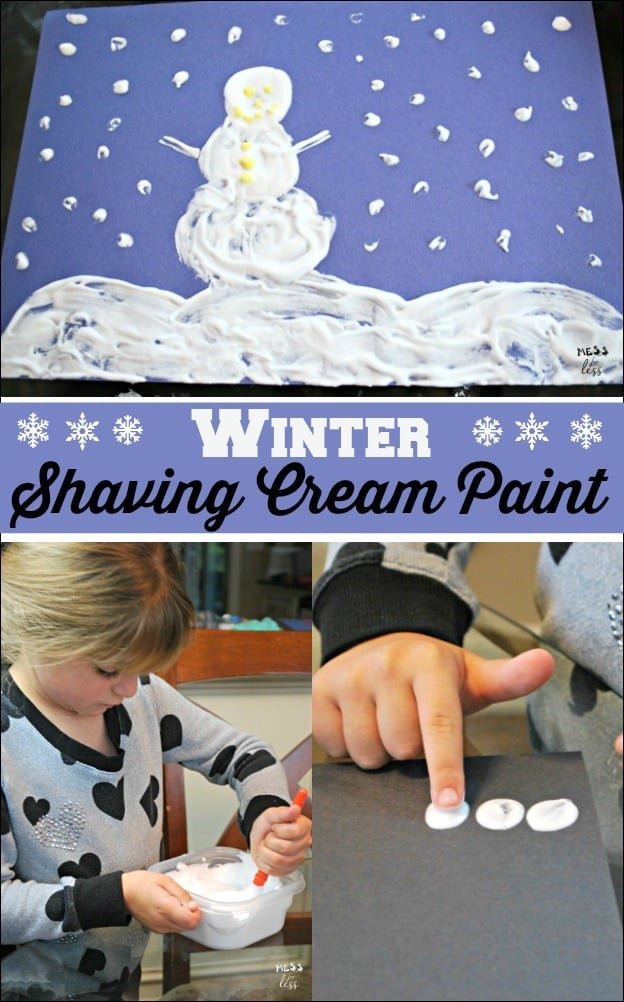 🤷🏻‍♀️FAQs
Are shaving foam activities good for sensory play?
It can be a lot of fun for kids and provide an excellent sensory experience provided kids are supervised while playing. Many kids love the texture of shaving cream.
Where is a good place to buy shaving cream?
If you have a local dollar store, you can buy shaving cream there. It is a great place to get inexpensive shaving cream.
🎨More Messy Fun
Mom, if you are looking for more fun activities for little hands, check out Green Kid Crafts, an earth friendly monthly craft subscription box for kids that sparks creativity while teaching kids a respect and love for the environment.
It is also messy, so if you are mess averse, this might not be for you.
But in our house, when something is messy, it makes it all the more fun. The great thing about a shaving cream mess though, is that it is easy to clean up.
🌟If you try this craft, leave a star rating below or a review in the comment section. Be sure to sign up for my newsletter to get my latest crafts!
😍Related Activities