My kids love playing with shaving cream. It is a fun sensory material and its low price makes it a parent favorite as well. In the past, we have had fun making Shaving Cream Cards and Gift Wrap and playing with Shaving Cream and Water Bead Cupcakes. Today, we tried our hand at making 2 Ingredient Shaving Cream Paint. You won't believe how easy it is to make or how much fun your kids will have painting with it. We started off painting on paper, but as you will see, the kids got some other ideas.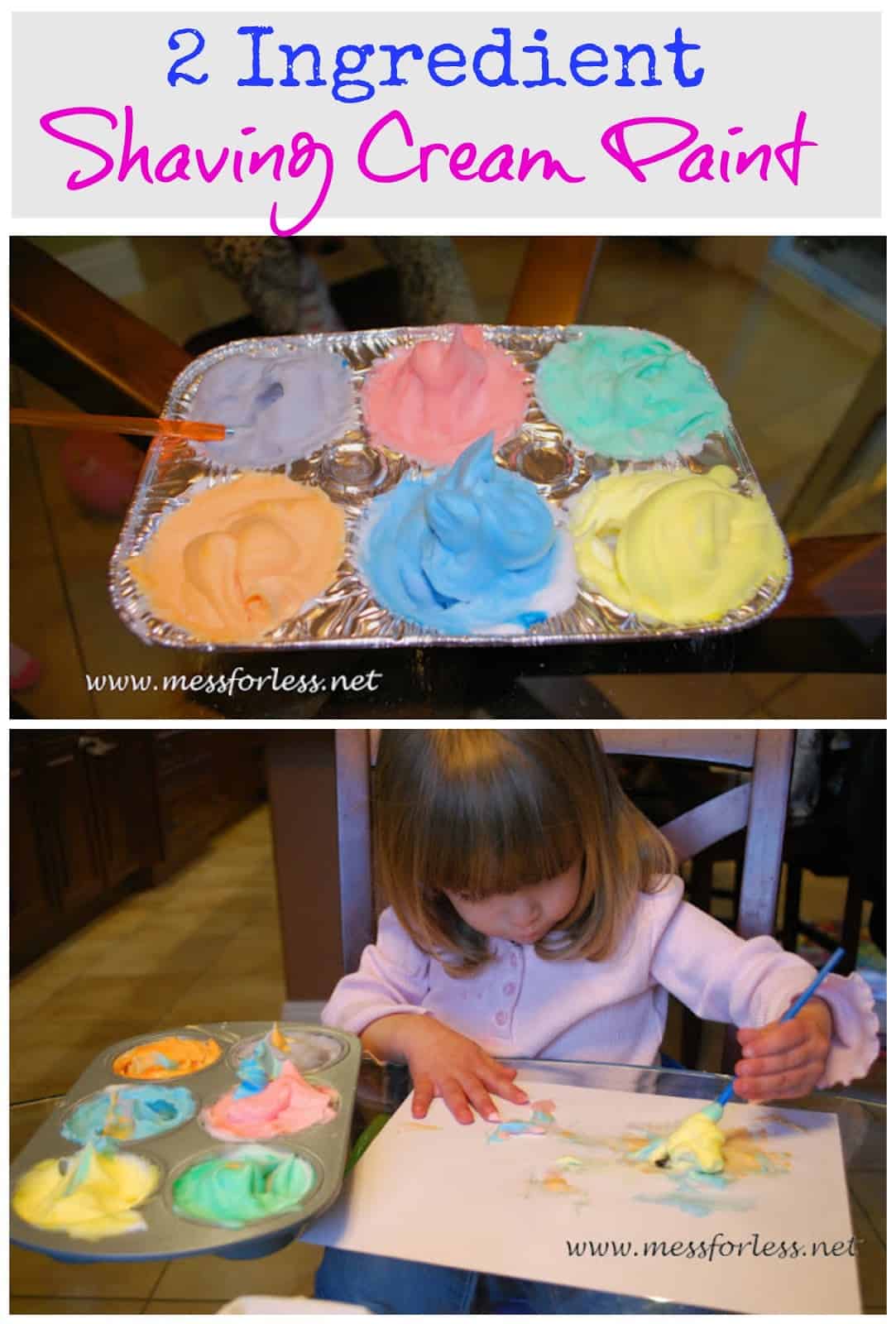 2 Ingredient Shaving Cream Paint
Supplies You Will Need:
Muffin Tin
Shaving Cream
Paper
Start off by spraying some shaving cream in each spot of the muffin tin.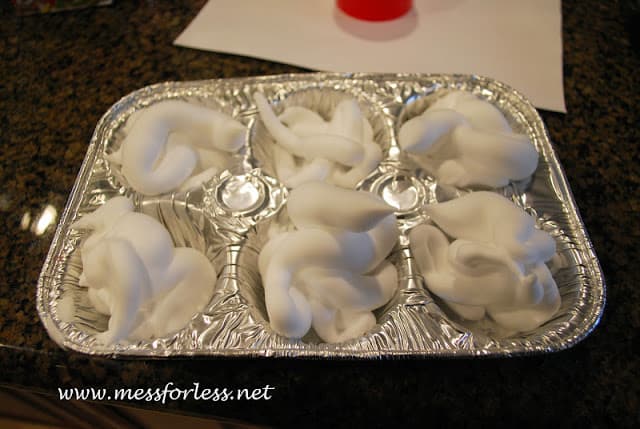 Next add your food coloring and mix. We wanted a variety of colors and the kids had fun telling me what colors to mix together to make purple and orange. And that's how easy it is to make 2 Ingredient Shaving Cream Paint!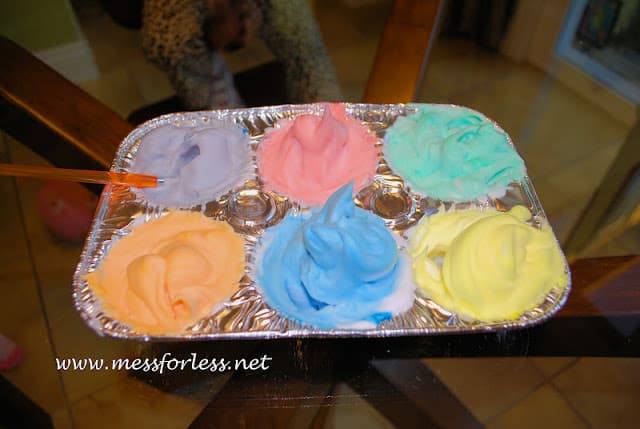 Then give you kids their "palette," a brush and some paper and watch them create.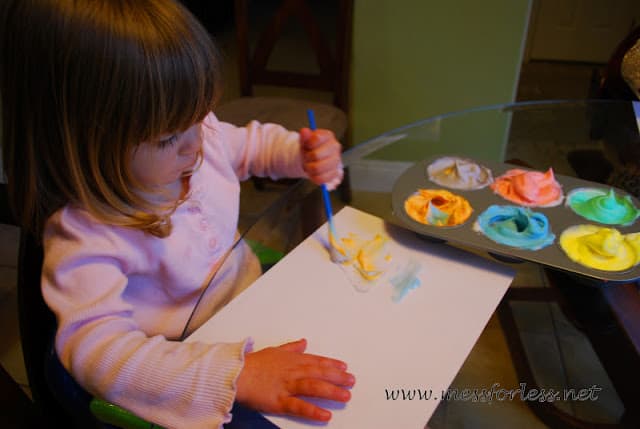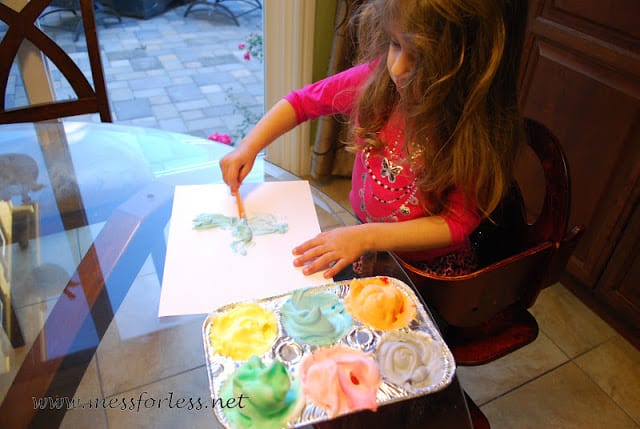 Little C is deep in concentration.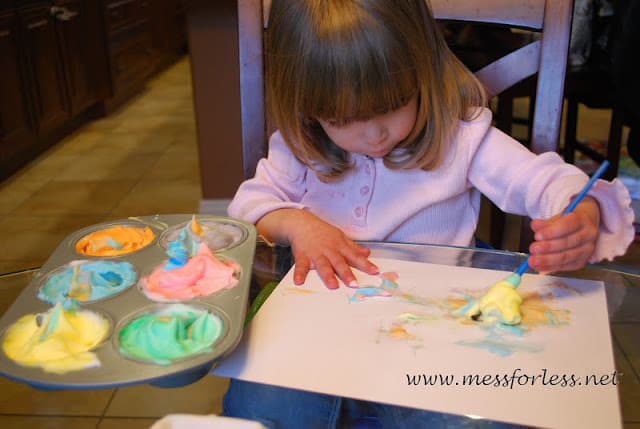 The paintings had some great texture. When they dried, the puffiness reduced a bit, but the kids still enjoyed the sensory experience of touching the artwork.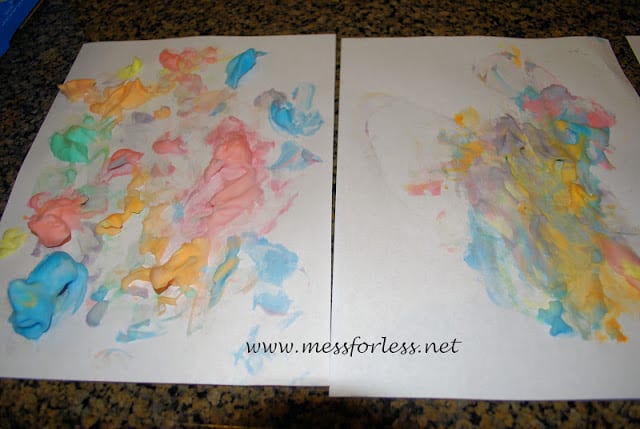 After she was done painting on paper, "A" got her hands dirty and started experimenting with painting the table.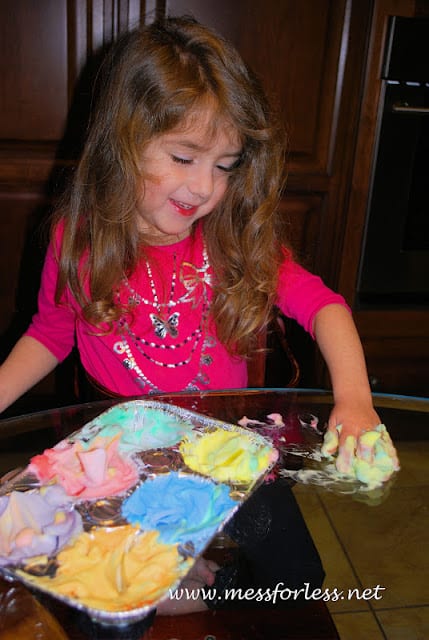 And Little C joins in the fun.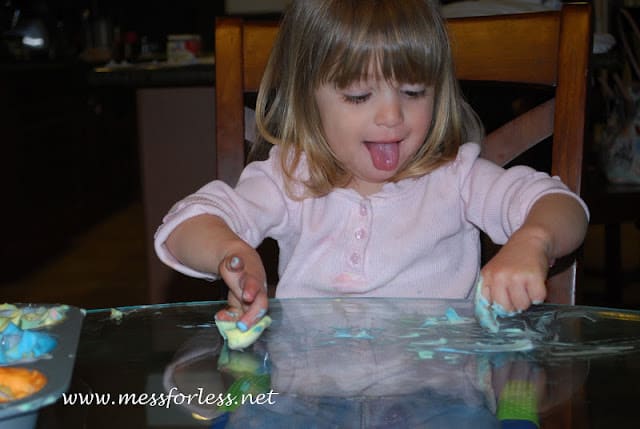 I like how the kids extended this activity themselves. My girls have been a bit skittish in the past about textures and different things they touch so I was happy to see them approach this art and sensory activity with gusto. They also loved this Sensory Art With Cotton Balls..
If you liked this 2 Ingredient Shaving Cream Paint, check out:
Surprise Color Sidewalk Paint
Glitter Finger Paint