Earth day is coming up and we have been getting ready by doing some fun earth day activities. Recently, we used a paper plate and some paint to create an eye catching Paper Plate Rainbow Craft. When we were making that, I starting thinking about how the technique we used, would be a great way to make an earth. This earth day activity would also work well with any space theme or earth study. There are so many things you can do with these earth prints when they are dry. Check out the end of the post to see what my kids did!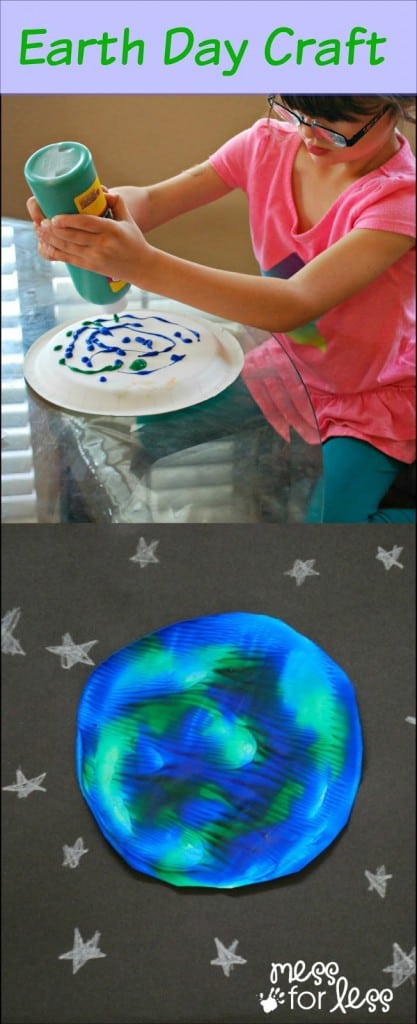 You will need:
Thick paper plate
White paper
Optional if you want to use the earth for another project: crayons, scissors, glue
Before we started our project, I asked my kids if they thought the earth had more land or water. They knew that more of earth was covered in water so we talked about how we would use more blue paint than green paint.
We squirted some blue paint on the back of a plate.
Then we squirted on some green paint.
My 5 and 6 year old were able to do this step themselves. If you have a child younger than that, you might want to help them out with the paint squirting step.
When both colors of paint are on the plate, carefully turn it over onto a piece of white paper. Slowly twist the plate so that the color will transfer on the white paper. Be careful to not move the plate back and forth or the earth print will lose its circle shape.
Slowly peel the plate back to reveal the earth!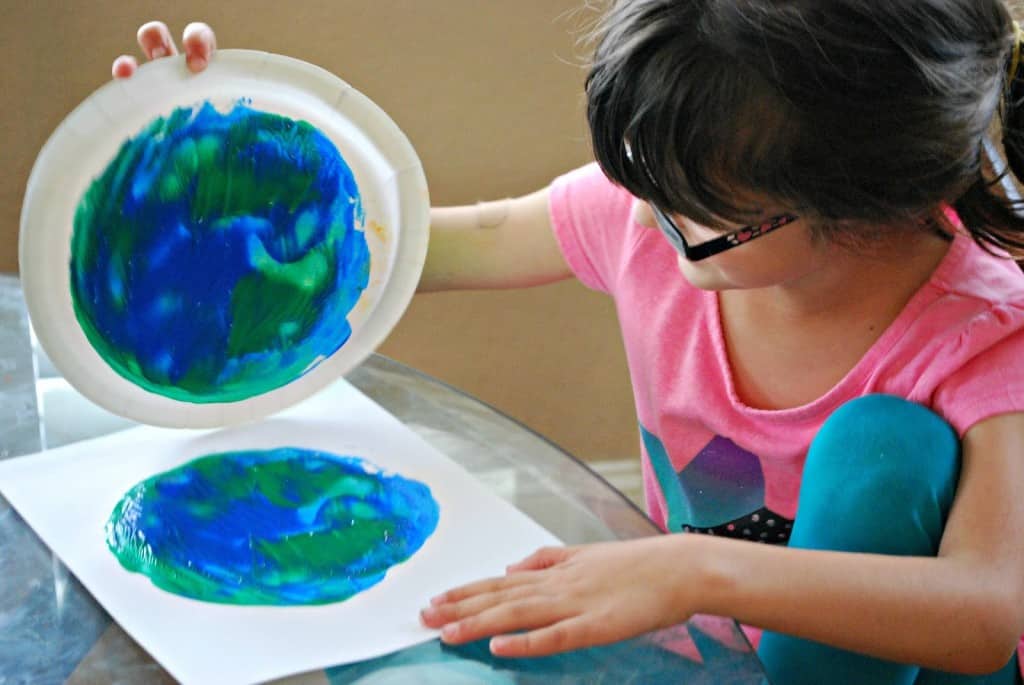 We found that we could get 3-4 prints from one painted plate.
My kids were interested in extending this activity when the earths had dried. They cut out their earth and glued it on some 12 x 18 construction paper.
One of my daughters used black construction paper and created a space scene.
My other daughter used her earth print to create an informational poster. It is still a work in progress, but she is including fun facts about various locations.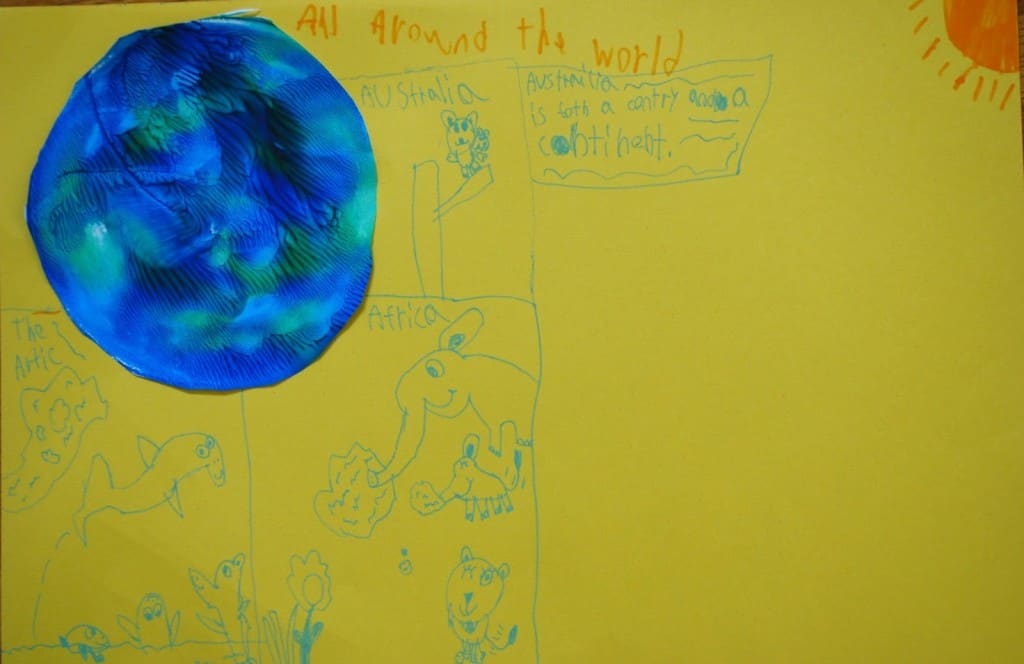 We had so much fun with these! I love how each one is unique and can be used in so many ways.
For more Earth day activities check out: