We just did the most fun rainbow craft! It was easy and fun and the results were so eye catching. Every time you make a
Paper Plate Rainbow Craft
it turns out a little different, which means kids can do this activity for a while and not get bored. When our rainbow crafts had dried, my kids even used them to make other things by adding pipe cleaners and buttons. If you are looking for more ways to make rainbows with paint check out these
Black Glue and Salt Watercolor Rainbow
.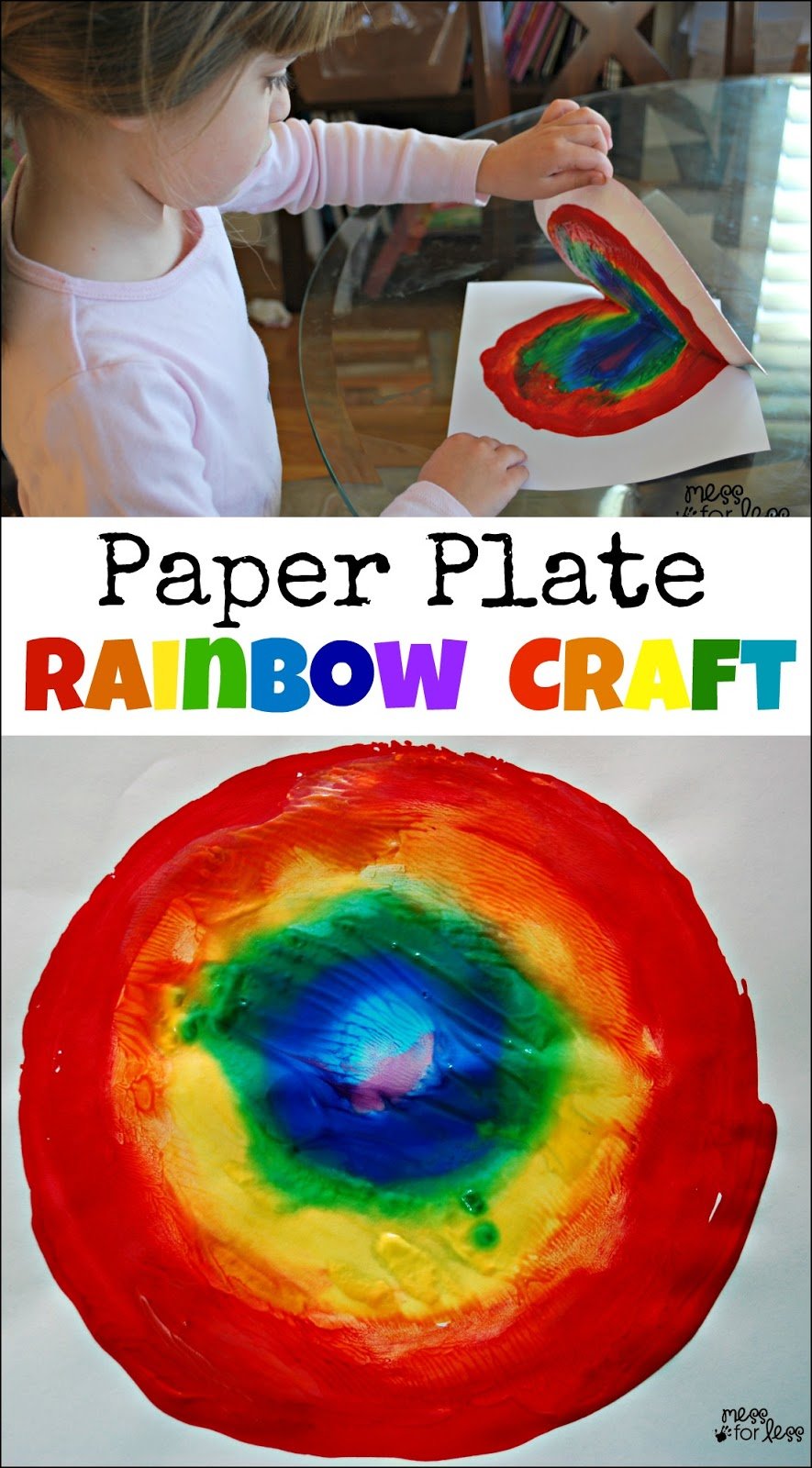 You will need:
Sturdy paper plate
Tempera paint in all the colors of the rainbow
Paintbrush
White paper
You will need a sturdy paper plate for this activity. I had some leftover Valentine's plates and just used one of those. You will be painting on the back of the plate and only on the flat portion. Using your paint, squeeze a ring of each color onto the back of the paper plate. Spread each ring with a brush to evenly cover the plate.
Paint can dry rather quickly, so make sure you put a thick enough layer on your plate. It takes a few minutes to get all the paint on the plate and if you don't use enough paint the early colors may dry.
When you finish painting your plate, check to see if any of the paint has dried. If it has, go back and add some more.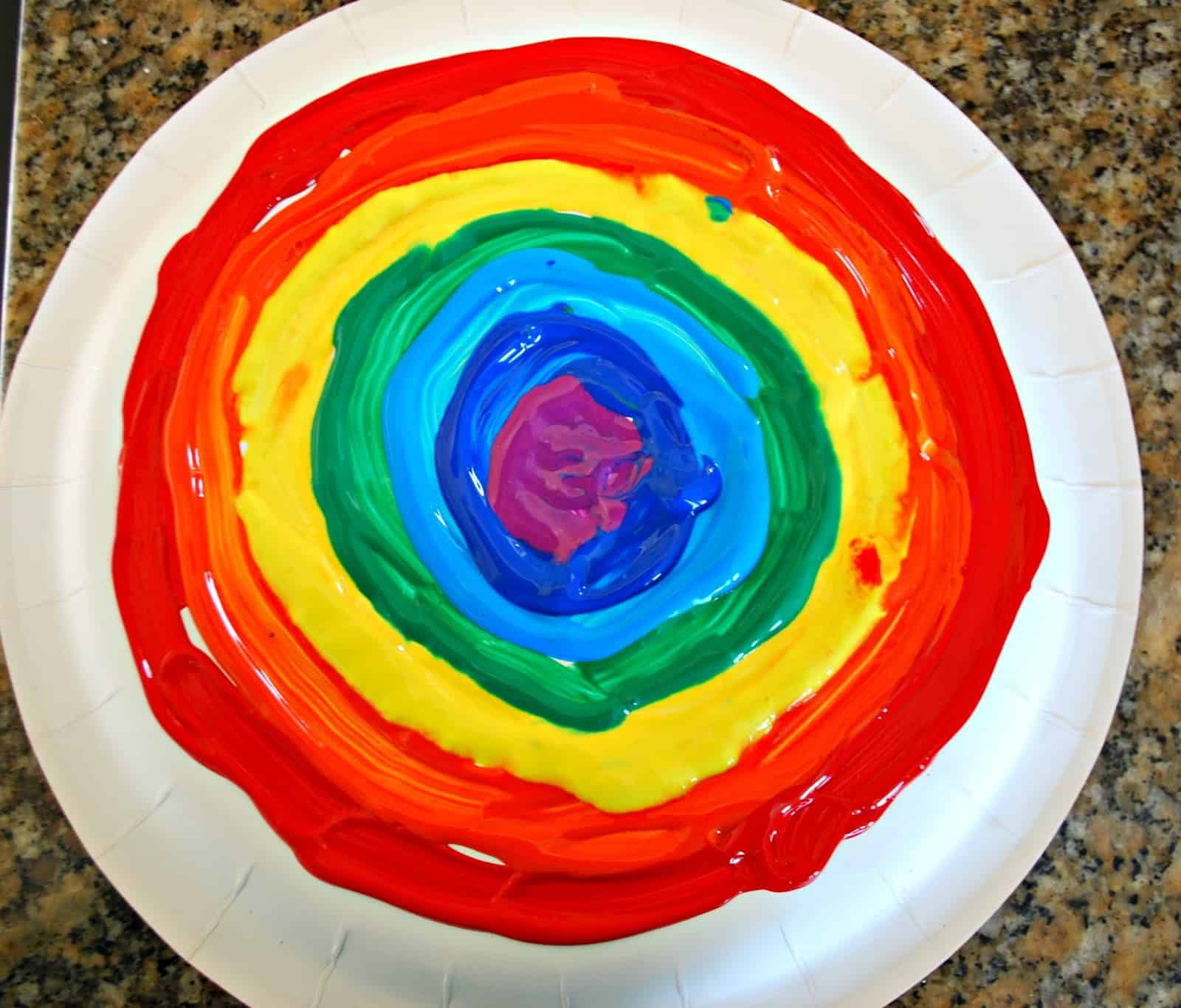 You will be pressing your painted plate onto white paper and using your hands to twist it make a colorful print. My 6 year old was able to do this herself, but my 5 year old needed me to hold down the white paper while she twisted the plate.
We did one full rotation of the plate, but you can twist it as much as you want. When you are done, carefully peel off the plate to reveal your beautiful rainbow craft.
I think the rainbow looks like it has a tie dye effect. They were so vibrant and pretty that we all couldn't help ooohing and ahhing over them.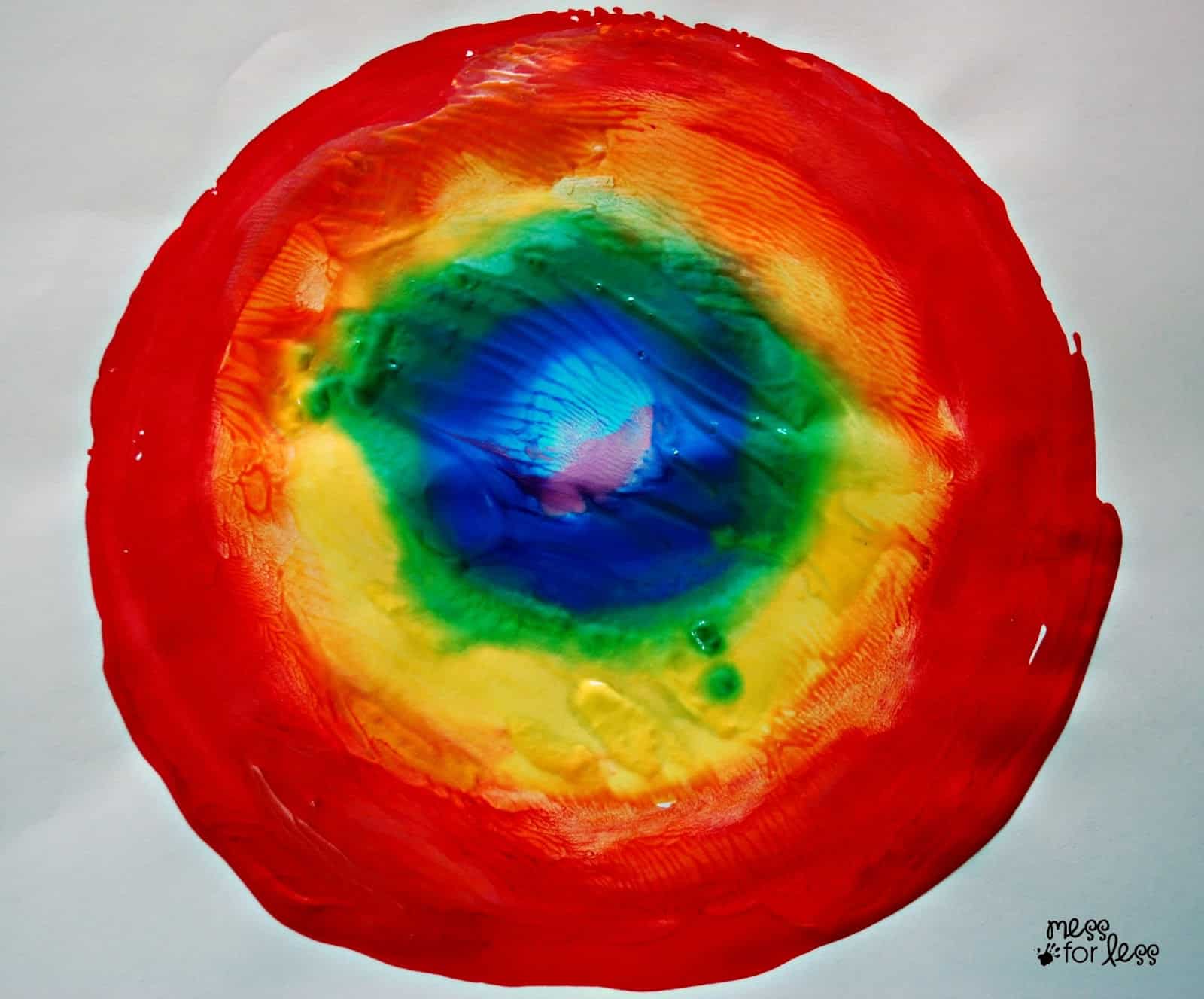 We found we were able to make a few prints from one paper plate.
The more you move your plate around the paper, the more variations you will get in your rainbow. Also, if you use a large piece of white paper you will have more room to maneuver the plate. I hope you enjoy making these as much as we did!
For more rainbow crafts check out:
Want more Mess?