Have I mentioned that I have a slight obsession with straws? Don't believe me? Well, we have made straw art, a color drop game using straws and a sensory rainbow with straws. We recently had fun making these Fine Motor Straw Necklaces. Stringing the straws on the string helps with fine motor practice and these necklaces can be created in any color combination you wish.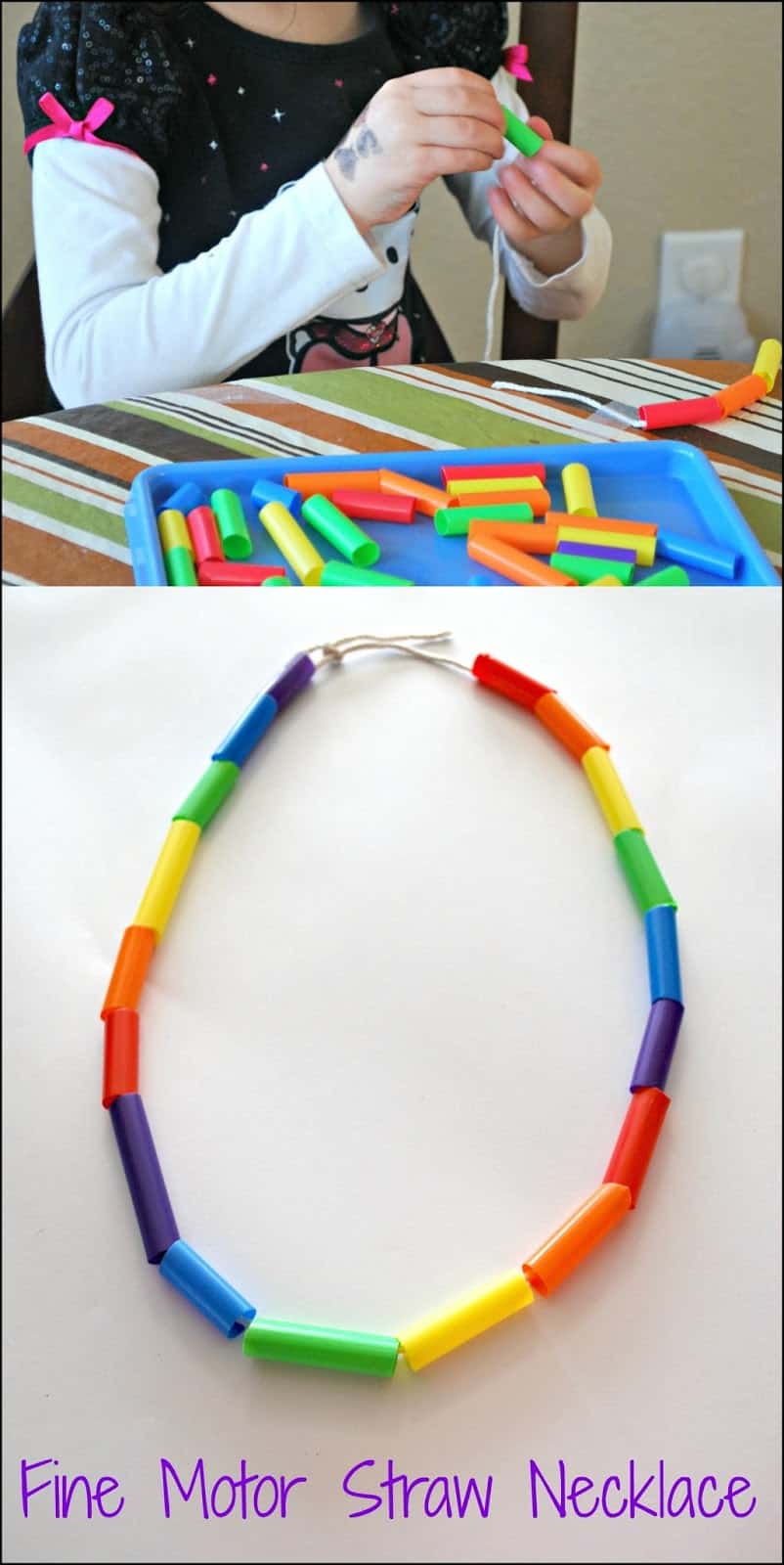 You will need: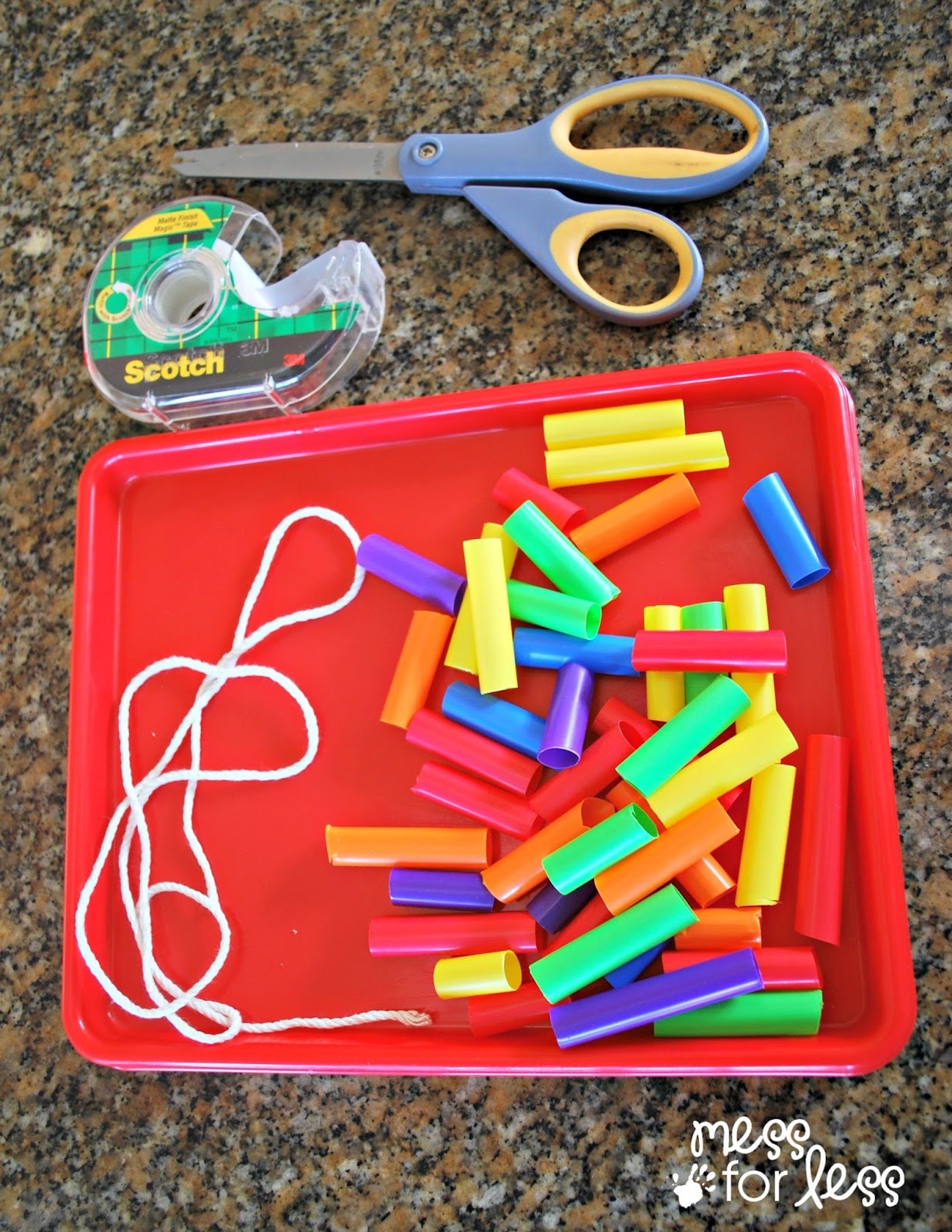 I used milkshake straws for this activity since they are larger and easier for threading the string through. Normal straws may provide more of a fine motor challenge if you want to try those. Before the activity, you can cut up some straws into smaller lengths. You can also have your child do this if you feel comfortable with them using some child safe scissors.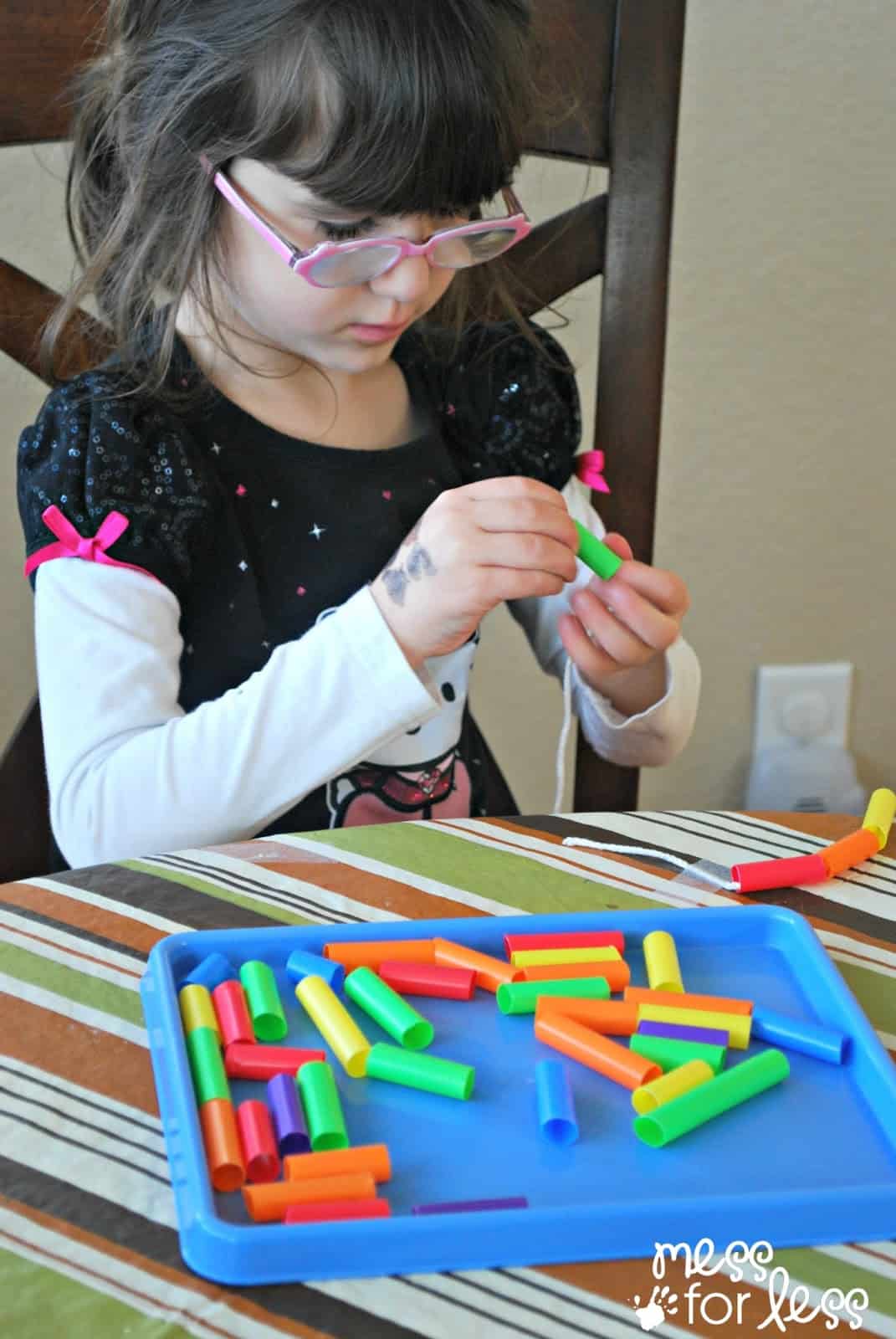 I measured a length of string that would make a good necklace. Be sure to leave room for tying the necklace. Then I taped one end of the string to the table so the kids could thread without the straws falling off.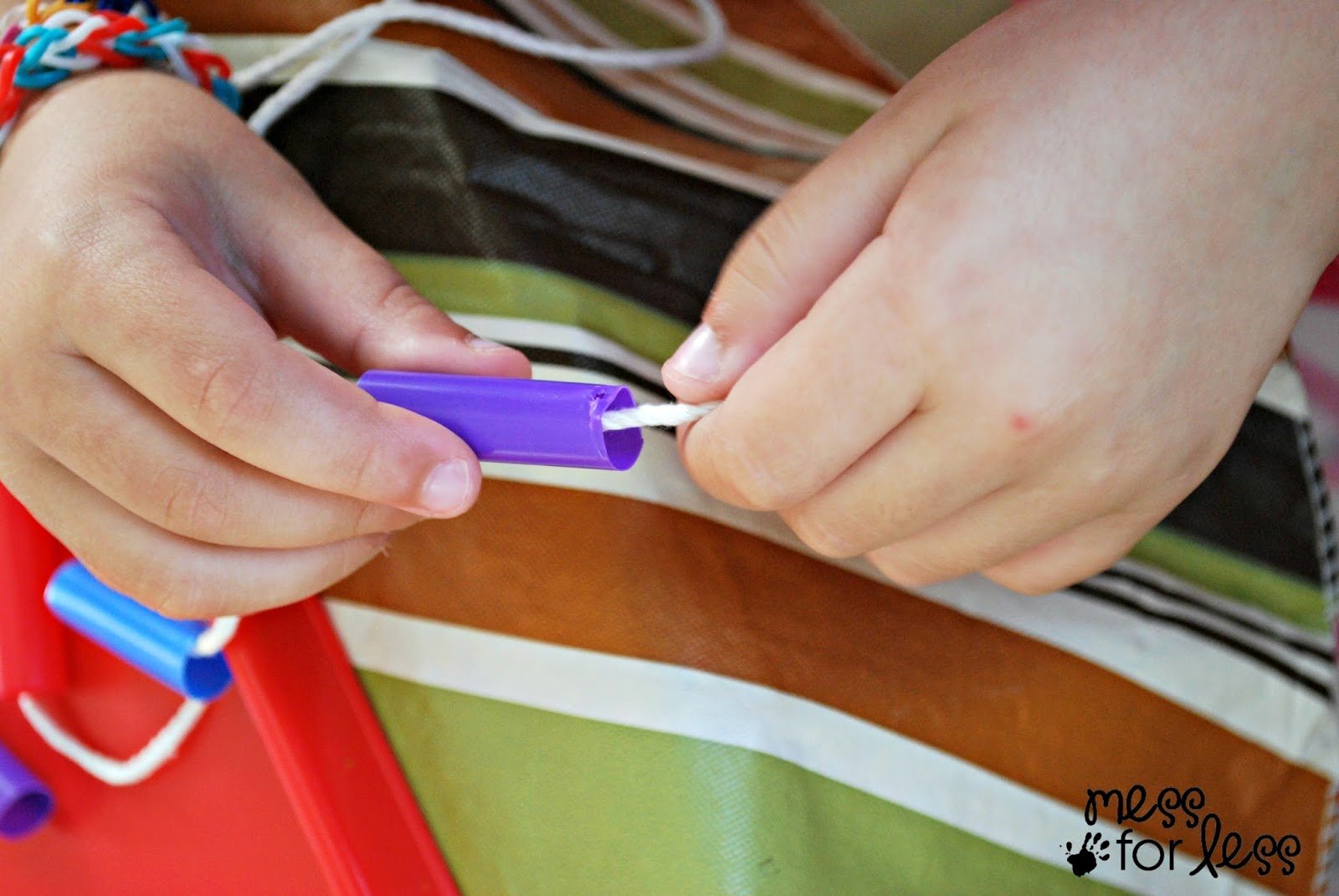 My kids were really interested in making a rainbow necklace so they arranged the straws in a rainbow colored pattern. This is a great activity for practicing patterns as well as fine motor skills.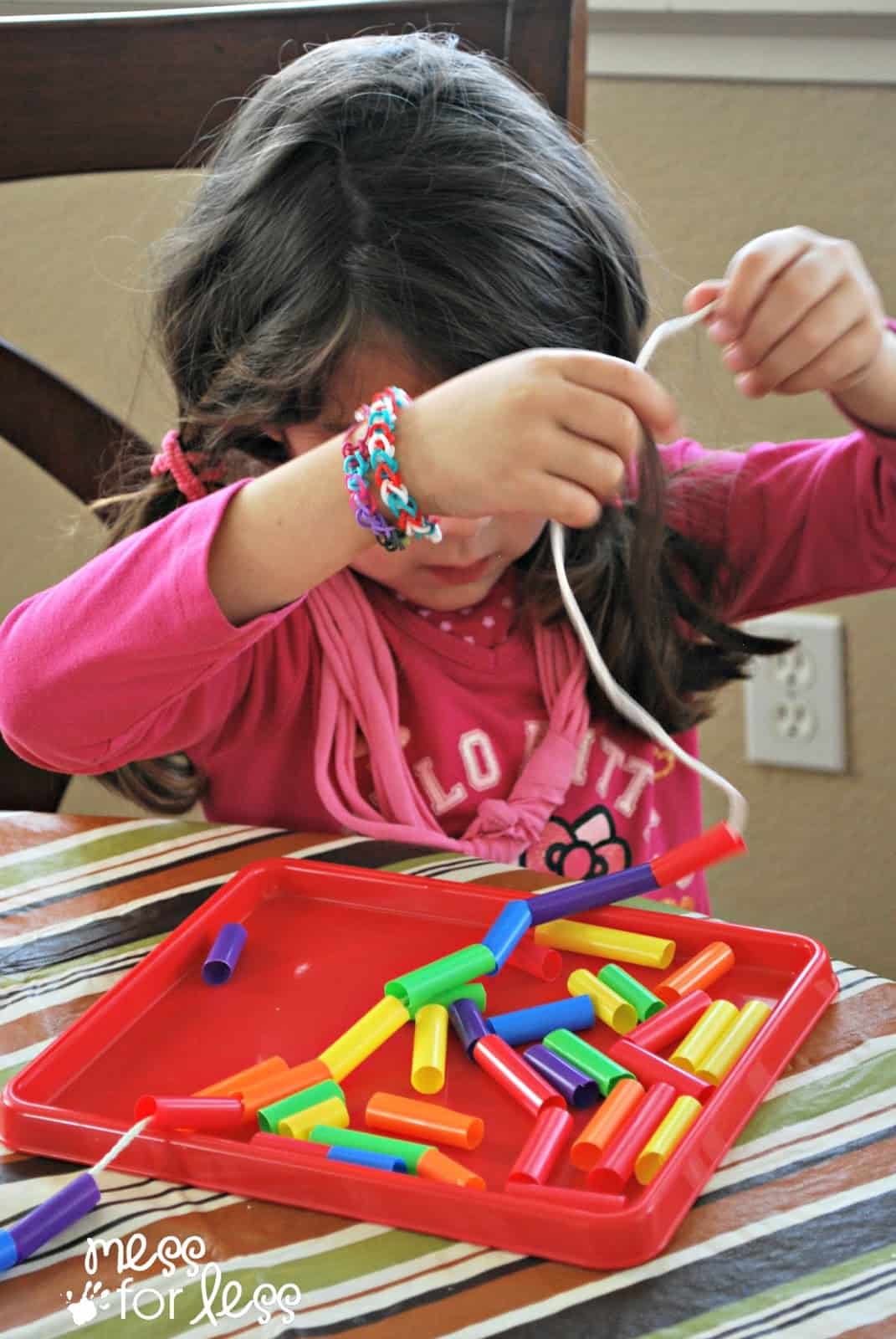 When they were done adding straws I tied the ends together using a double knot The finished result was this colorful necklace that has been worn over and over. It is especially popular during dress up time!
*please supervise your child when they are wearing a necklace or anything around their neck.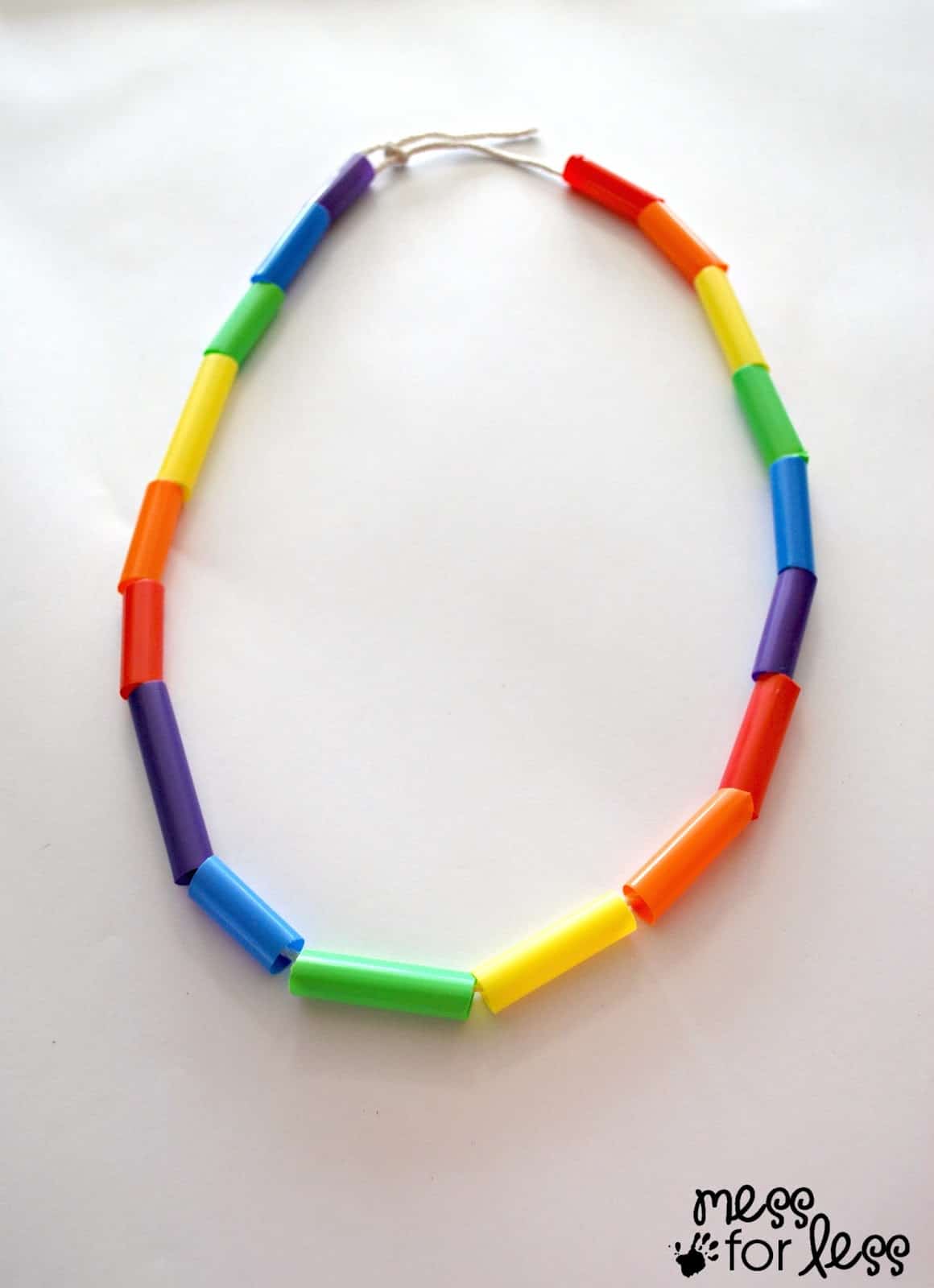 For more fine motor activities check out:
Fine Motor Patterns