Easter is coming up and we have thinking about new and creative ways to dye Easter eggs. We have played with shaving cream a lot in the past, like with these 10 Shaving Cream Activities for Kids. I thought we would revisit shaving cream and add some food coloring and use that to dye our eggs. I think the results are quite eye-catching, don't you think? Shaving Cream Easter Eggs are easy to make with kids. Prepare for some messy fun!
SHAVING CREAM EASTER EGGS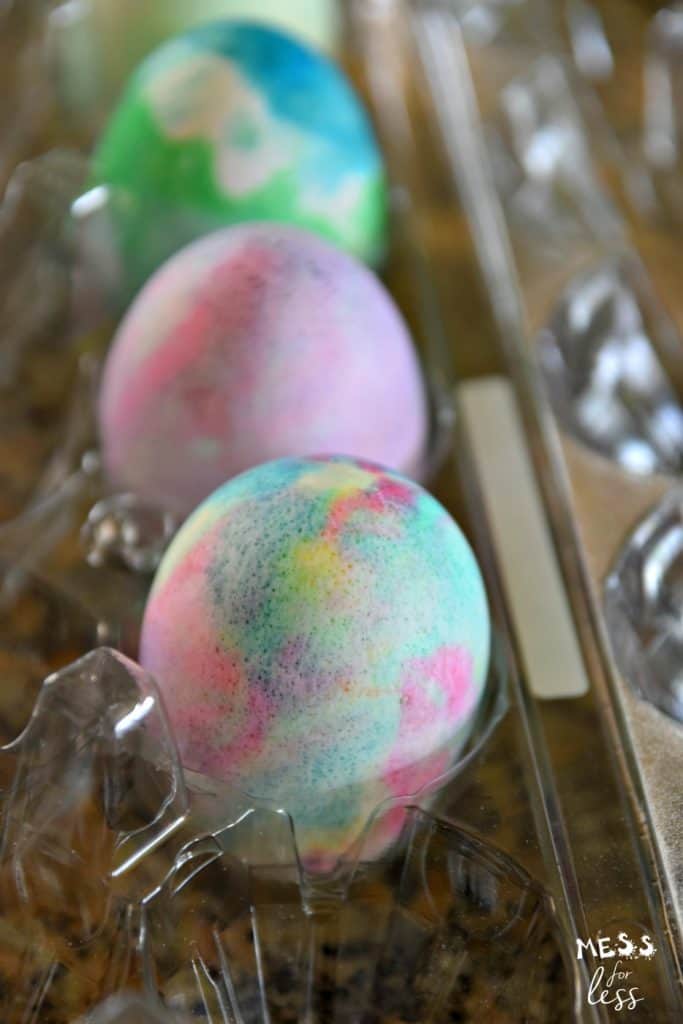 When you decorate Easter eggs with your child using shaving cream and food coloring, a mess is bound to happen. So accept that fact and just have fun!
What do you need to dye eggs?
hard-boiled eggs
shaving cream
toothpicks
spoon
paper towels
Spray each cup of a muffin pan with shaving cream.
Add a few drops of food coloring to each cup of shaving cream. You can try different color combinations or two or three colors.
Swirl the colors together with a toothpick to get a marbled effect.
Gently place an egg in the shaving cream and use a spoon to turn the egg over to get it fully coated with the colors.
Remove the egg from the cup with a spoon and place it on a tray for 1 hour so the colors can set.
Wipe off the excess shaving cream with a paper towel.
Underneath all that shaving creamed with be a beautifully dyed egg!
Each one is unique!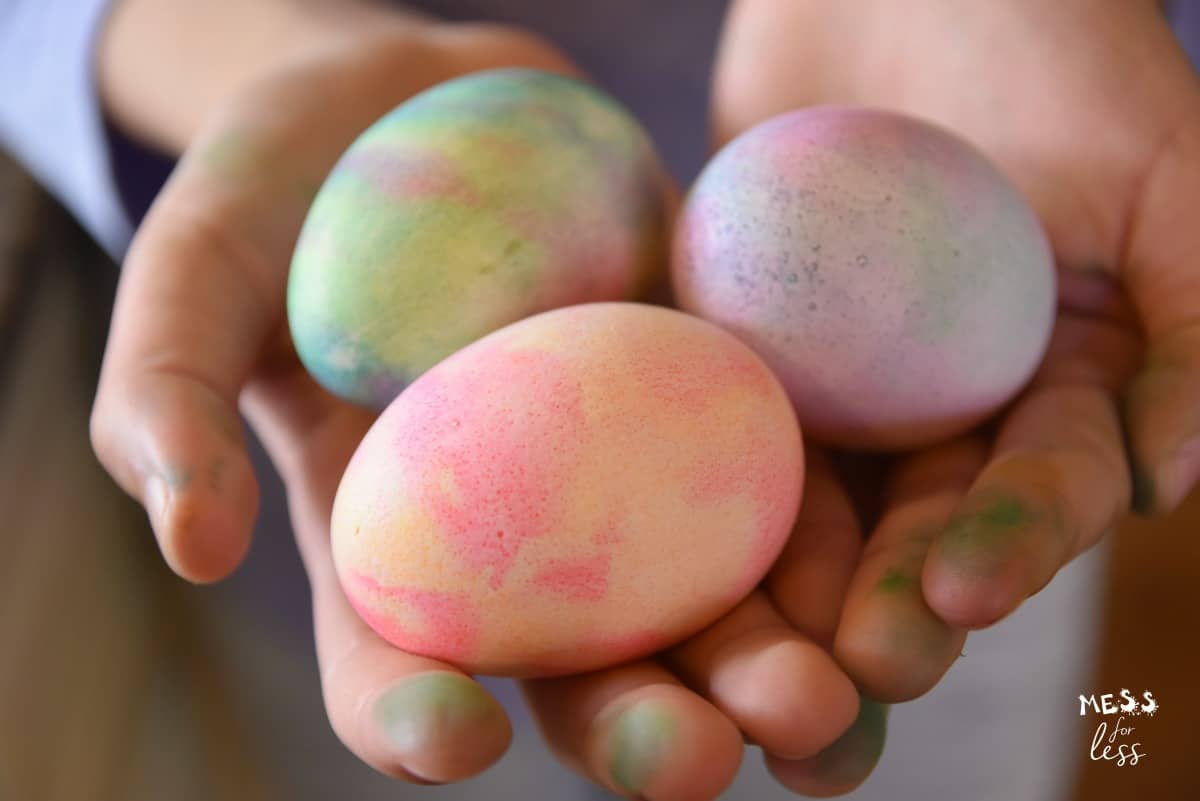 KIWICO
If you are looking for more fun ways to engage your kids, I highly recommendKiwiCo. As a former teacher, I was really impressed with the quality of materials found in KiwiCo. Some moms have told me that they want to do activities like I do on Mess For Less with their kids, but they just don't have the time to go buy all the supplies and prepare them for the activity. KiwiCo is the perfect solution.
Every month your KiwiCo will focus on a particular theme like Colors, Dinosaurs or Gardening. KiwiCo offers a variety of projects ranging from crafts, imaginative play, science experiments and more.
If you liked these Shaving Cream Easter Eggs, you'll love: