Easter is coming up and we have thinking about new and creative ways to dye Easter eggs. We have played with shaving cream a lot in the past, like with these 10 Shaving Cream Activities for Kids. I thought we would revisit shaving cream and add some food coloring and use that to dye our eggs. I think the results are quite eye-catching, don't you think? Shaving Cream Easter Eggs are easy to make with kids. Prepare for some messy fun!
Jump to:
Why shaving cream eggs are so cool
They smell and feel amazing!
Fun sensory experience for kids
Creates a beautiful pastel tie dye effect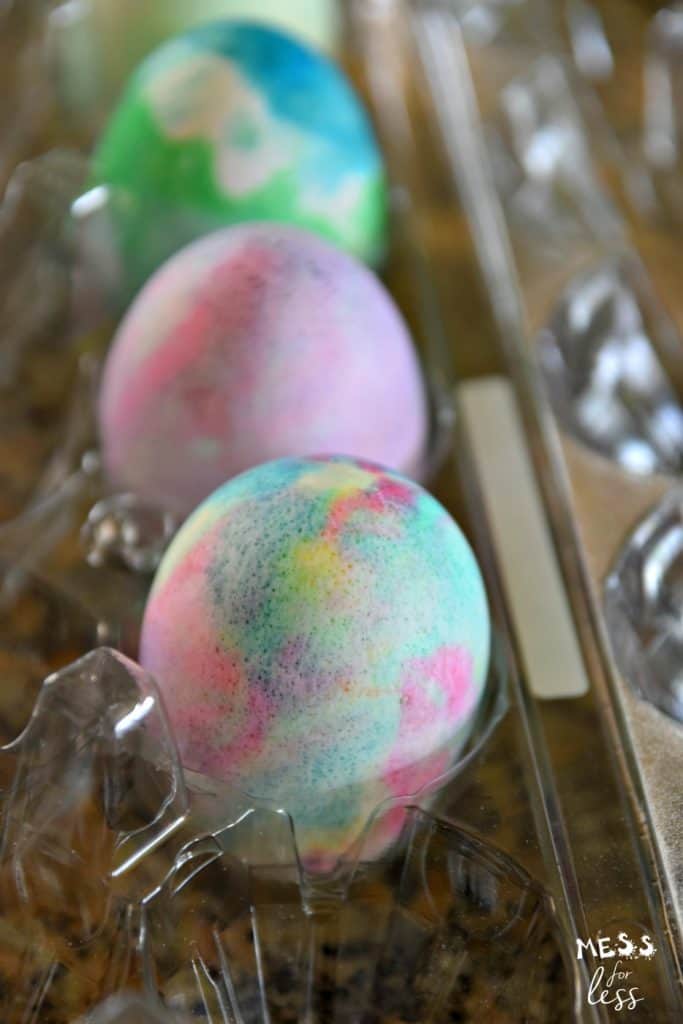 When you decorate Easter eggs with your child using shaving cream and food coloring, a mess is bound to happen. So accept that fact and just have fun!
Supplies needed
hard-boiled eggs
shaving cream
toothpicks
spoon
paper towels
How to make marbled Easter eggs with shaving cream
Spray each cup of a muffin pan with shaving cream.
Add a few drops of food coloring to each cup of shaving cream. You can try different color combinations or two or three colors.
Swirl the colors together with a toothpick to get a marbled effect.
Gently place an egg in the shaving cream and use a spoon to turn the egg over to get it fully coated with the colors.
Remove the egg from the cup with a spoon and place it on a tray for 1 hour so the colors can set.
Wipe off the excess shaving cream with a paper towel.
Underneath all that shaving creamed with be a beautifully dyed egg!
Each one is unique!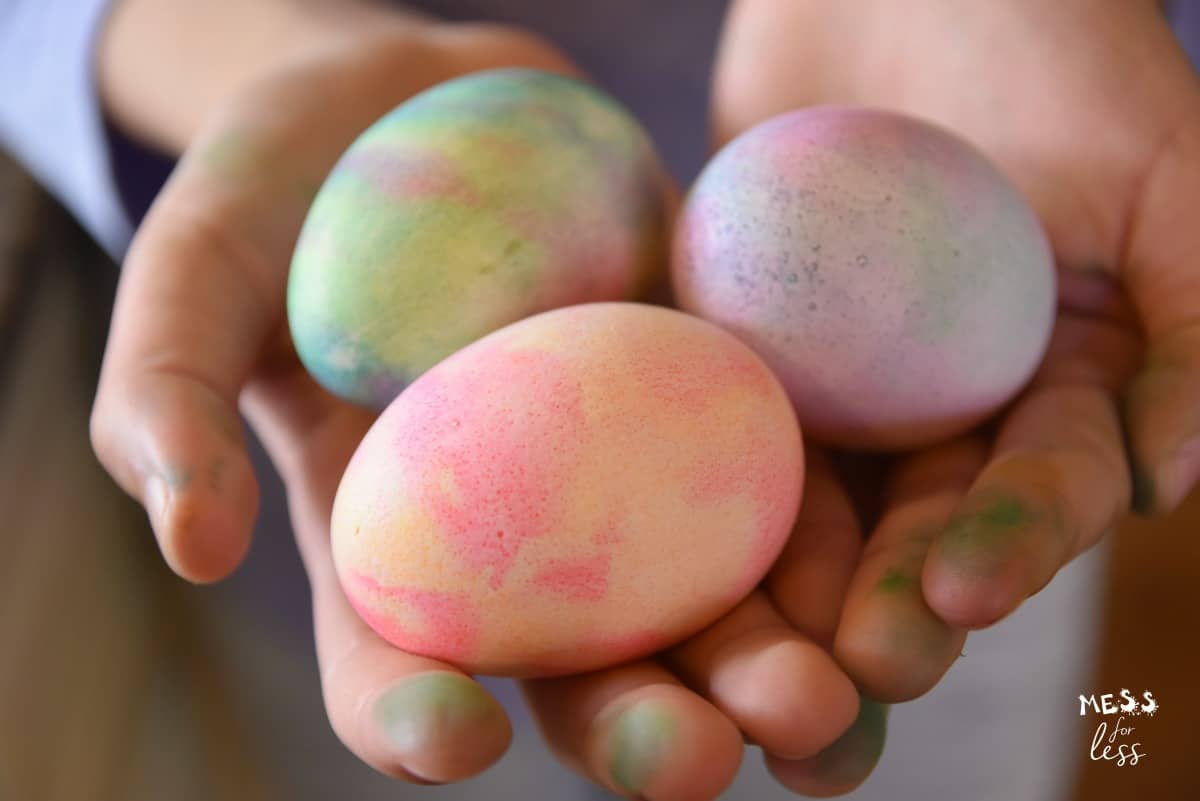 Frequently asked questions
Can you eat shaving cream Easter eggs?
No, they are not edible. Use them as decorations only.
Can I use gel food coloring instead of liquid food coloring on these shaving cream eggs?
Yes, gel food coloring will provide a slightly bolder color while liquid food coloring will provide a more pastel appearance.
Have a girl who loves crafts? The folks at Annie's know crafting, so you know they have put together some amazing kits for your kids. Your girl's creative spark will be ignited by The Creative Girls Club subscription package. Girls receive two kits per month filled with creative fun.
Related posts