We are getting in the Easter spirit around here. The warmer weather and coming of Spring just puts us in a good mood. We recently tried decorating some Baking Soda Easter Eggs. If you've ever played with baking soda and vinegar before, you know how fascinating kids find it. Check out how we took this traditional kids eggs-periment up a notch by adding paint! Be sure to visit these other fun Easter egg activities as well. You'll also love these Shaving Cream Easter Eggs.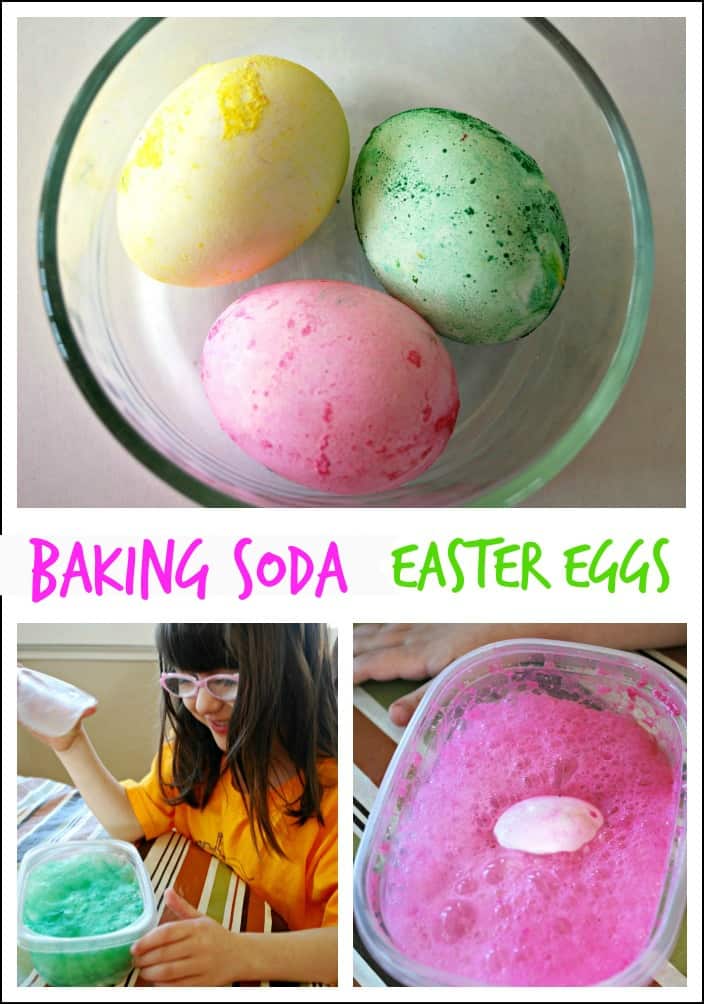 Baking Soda Easter Eggs
You will need:
Baking soda
Vinegar
Powdered tempera paint
Containers
Hard boiled eggs
**Powdered paint is not safe to consume, so if you peel you eggs and notice any color on them, do not eat them.**
You will need a container of baking soda for each color you will be using. Pour in some baking soda so that the bottom of the container is covered.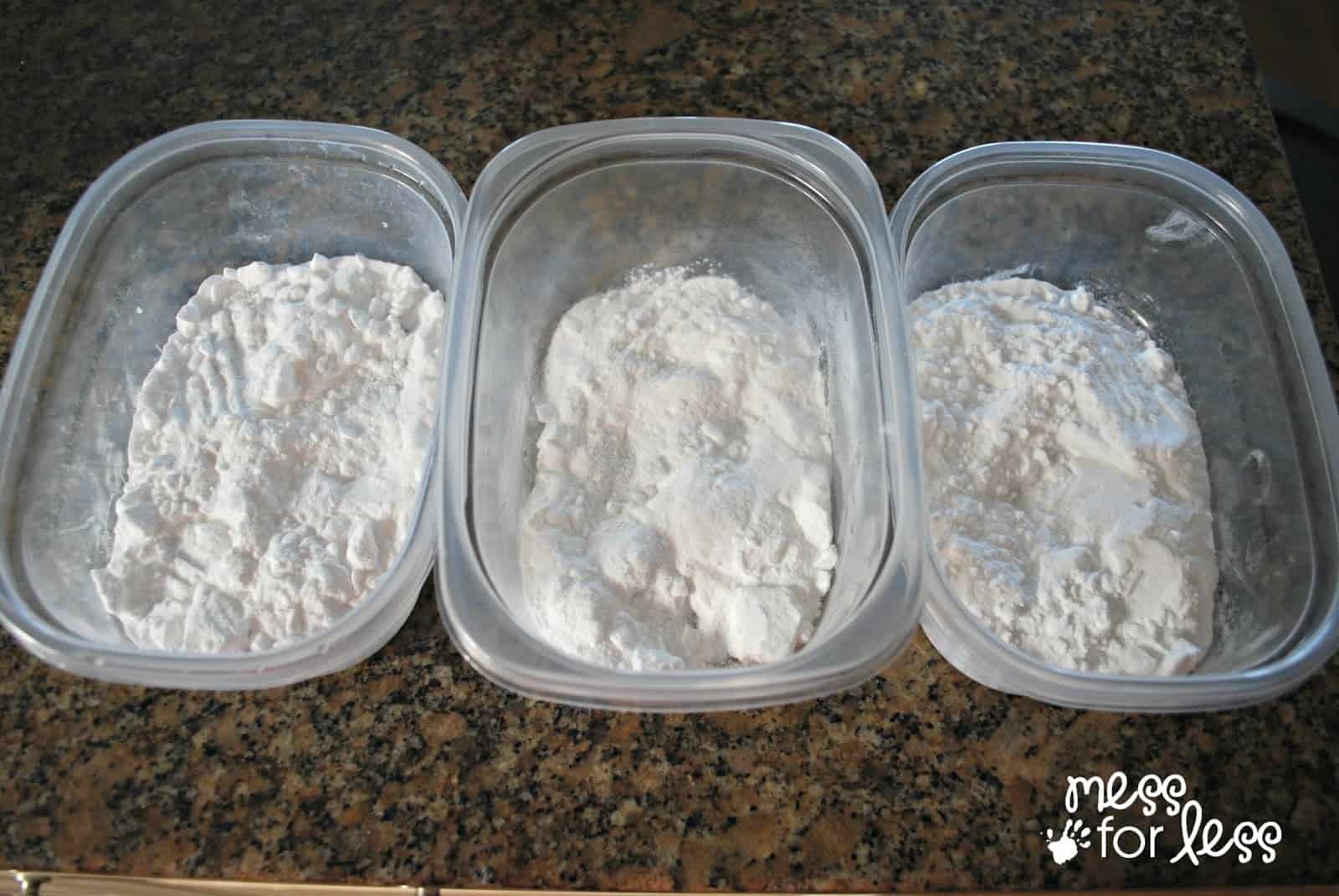 Next, add in the powdered tempera paint. We used a tablespoon of powdered paint. Mix until the paint and baking soda are thoroughly combined.
Have your child gently place a hard boiled egg into the container with the baking soda and paint. I poured some vinegar in a small cup and then gave it to my daughter. She slowly poured it into the container and was amazed when she saw what happened.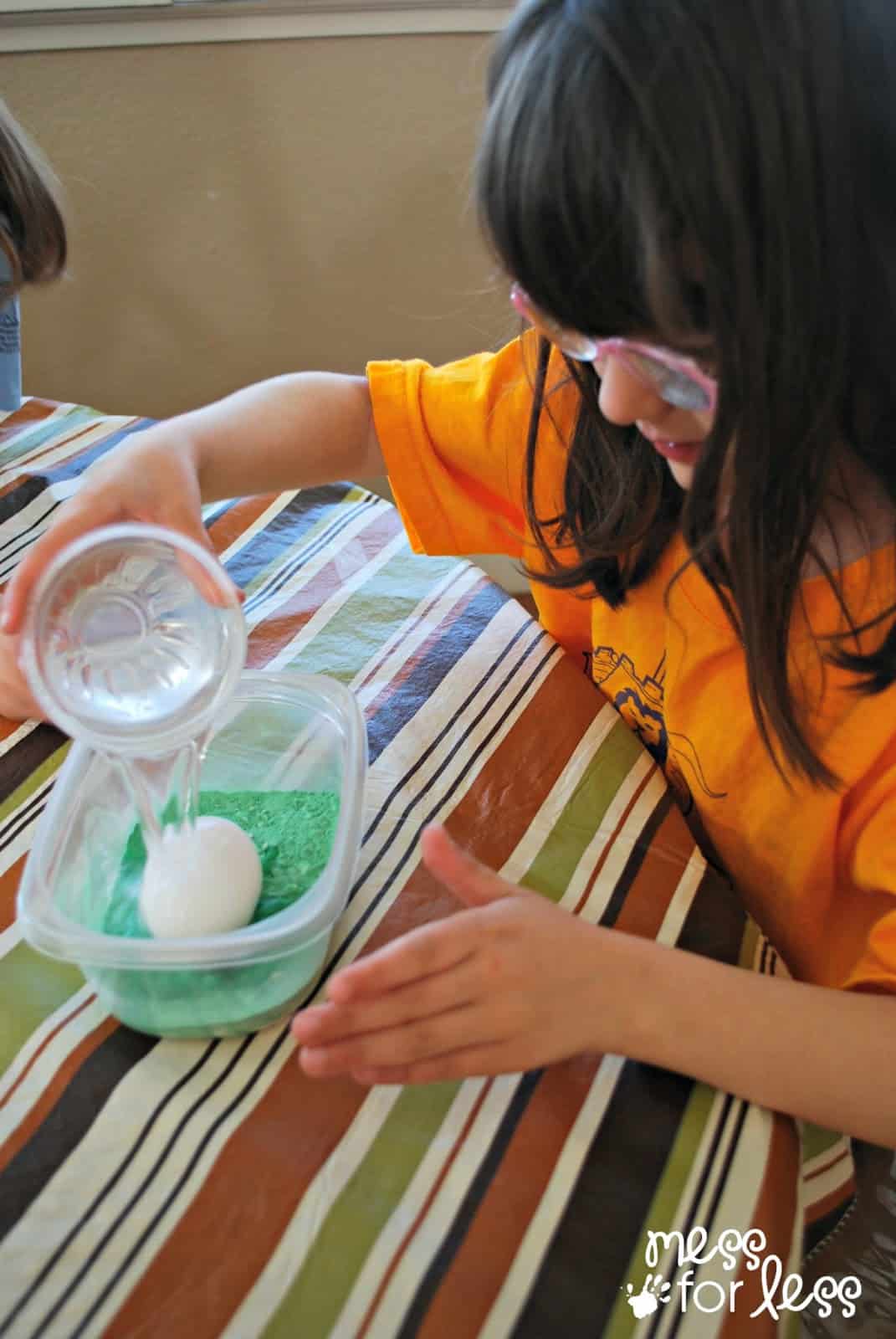 The vinegar combined with the baking soda and powdered paint mixture to form fizzy green bubbles which covered the entire egg.
We tried dying eggs a variety of colors and the highlight was always when the foam started going down to reveal a colored egg!
I removed the eggs with some tongs and placed them in an egg carton to dry. When they dried, some of the paint left speckles and an interesting texture to the eggs. Baking soda Easter eggs are easy to make and the results are always different. They will certainly become a yearly tradition here.
For more Easter egg activities, check out 16 Fun Ways to Dye Easter Eggs from I Heart Arts N Crafts plus these ideas:
Liquid Watercolor Decorated Eggs