Are you looking for a fun Easter craft for kids and a cute way to deliver Easter treats? Then you will love learning How to Make an Easter Bunny Gift Bag. This simple, whimsical craft is a fun way to celebrate Spring. Just a few basic supplies are all you need to create this eye catching gift bag.
How to Make an Easter Bunny Gift Bag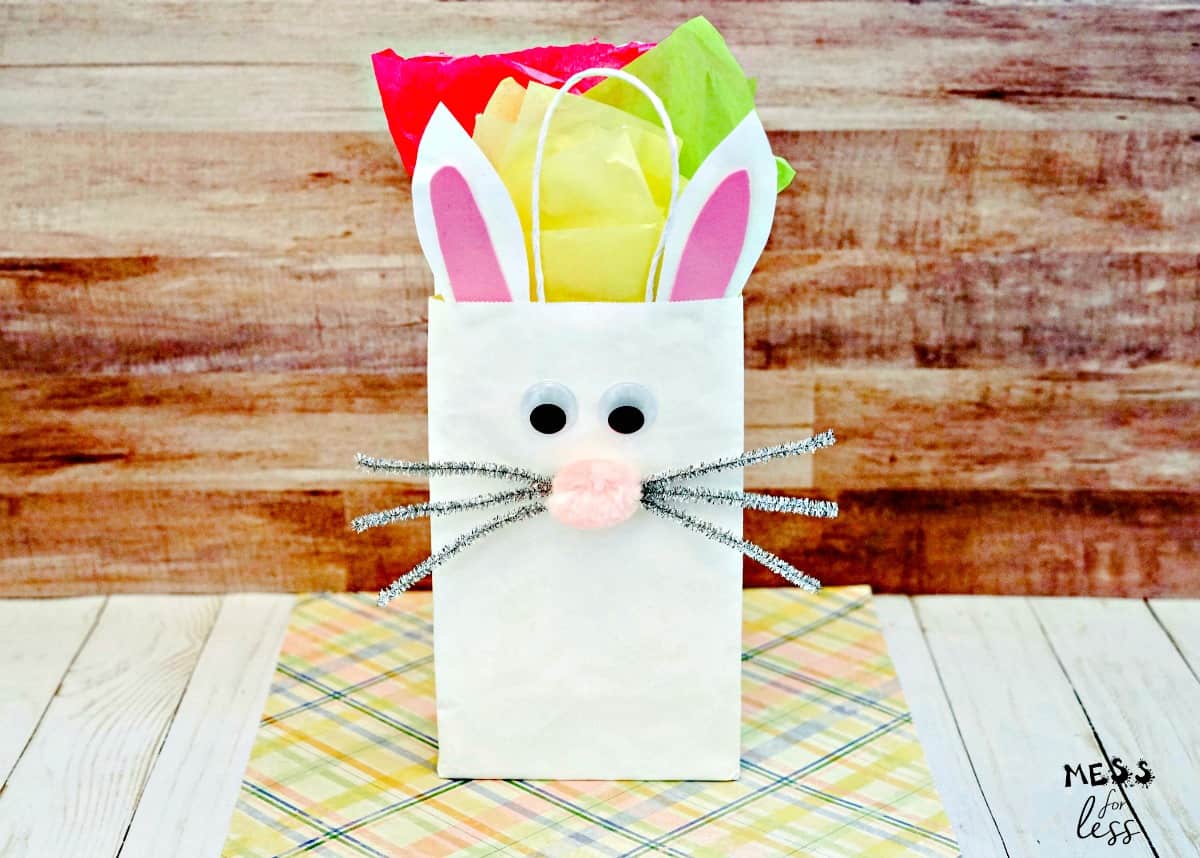 Supplies you will need:
White Paper
Pink Paper
Scissors
Glue Stick or white glue
Instructions to make an Easter Bunny Gift Bag
We are going to start with making the bunny whiskers. To do this, simply take 3 silver pipe cleaners and twist them together in the middle.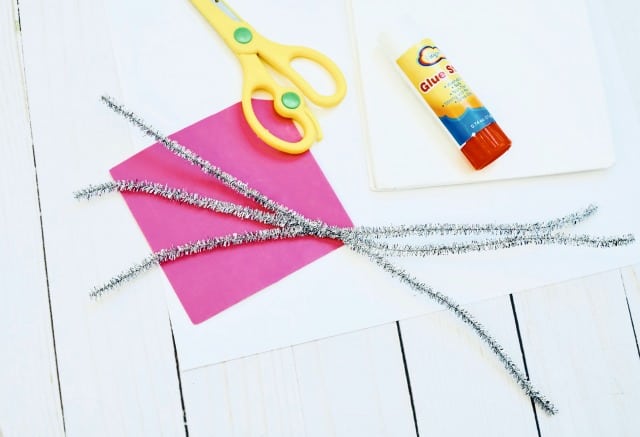 Now it is time to add a bunny nose. Glue the pink pom pom to the center of the pipe cleaners.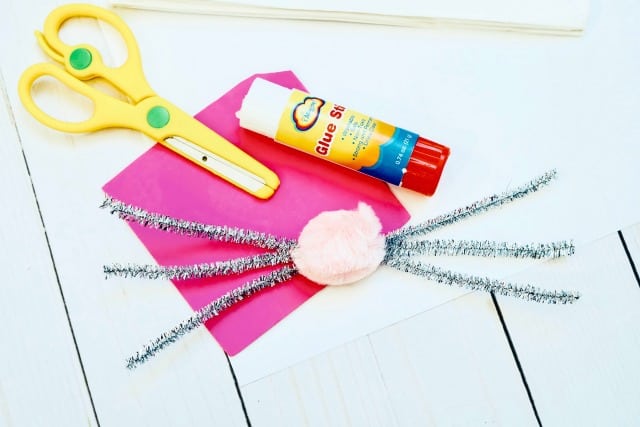 Then glue the nose and whiskers combo on to the white paper bag to create a bunny nose. You will want to glue this a little above the half-way mark on the bag.
Next, glue the googly eyes on to the bag. Once the glue is dry, trim your bunny whiskers so they are nice and even.
To make the bunny ears, take your white and pink pieces of paper and cut out two ears from each color. Make the pink ones a bit smaller and glue the pink ears on to the white ones.
Glue your ears on the inside of the paper bag to create your Easter Bunny!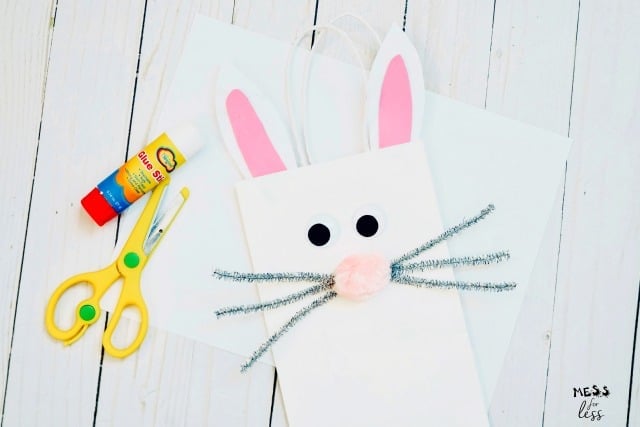 Now you can fill your Easter Bunny Gift Bag with a bunch of Easter goodies!
You can fill this bag with all sorts of candies and treats. How perfect would this be for an Easter party?
You can also use this if you are hosting an egg hunt. Simply give these out to the kids and watch as they fill them up with eggs.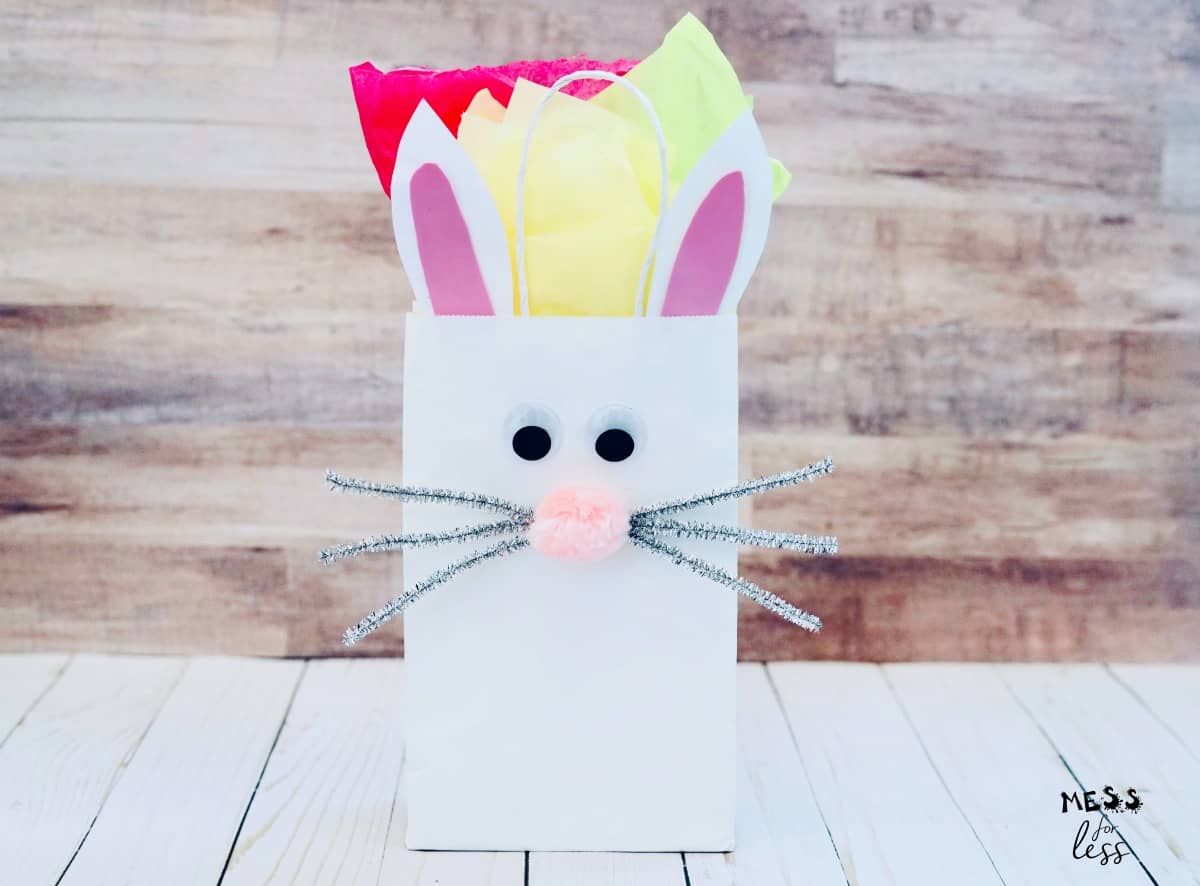 This Easter Bunny Gift Bag is something kids will enjoy making and using!
KiwiCo
If you are looking for more fun ways to engage your kids, I highly recommend KiwiCo. As a former teacher, I was really impressed with the quality of materials found in KiwiCo. Some moms have told me that they want to do activities like I do on Mess For Less with their kids, but they just don't have to the time to go buy all the supplies and prepare them for the activity. KiwiCo is the perfect solution. Every month your KiwiCo will focus on a particular theme like Colors, Dinosaurs or Gardening. KiwiCo offer a variety of projects ranging from crafts, imaginative play, science experiments and more.
If you liked this Easter Bunny Gift Bag, you'll love: