Welcome to the 5th week of Get Ready for K Through Play, a series that I am taking part in with some of my favorite kid bloggers. The goal is to help you prepare your child for Kindergarten. Last week, I shared a Sight Word Hunt, and this week we are all sharing fun ways to practice Fine Motor Skills. Last year for the series, we did some Fine Motor Practice with Straws. This week, I will show you how to do Handwriting Practice with Shaving Cream. If you still need more fine motor skills ideas then check out these 18 Fine Motor Activities for Preschoolers. You might also enjoy these 10 Shaving Cream Activities for Kids.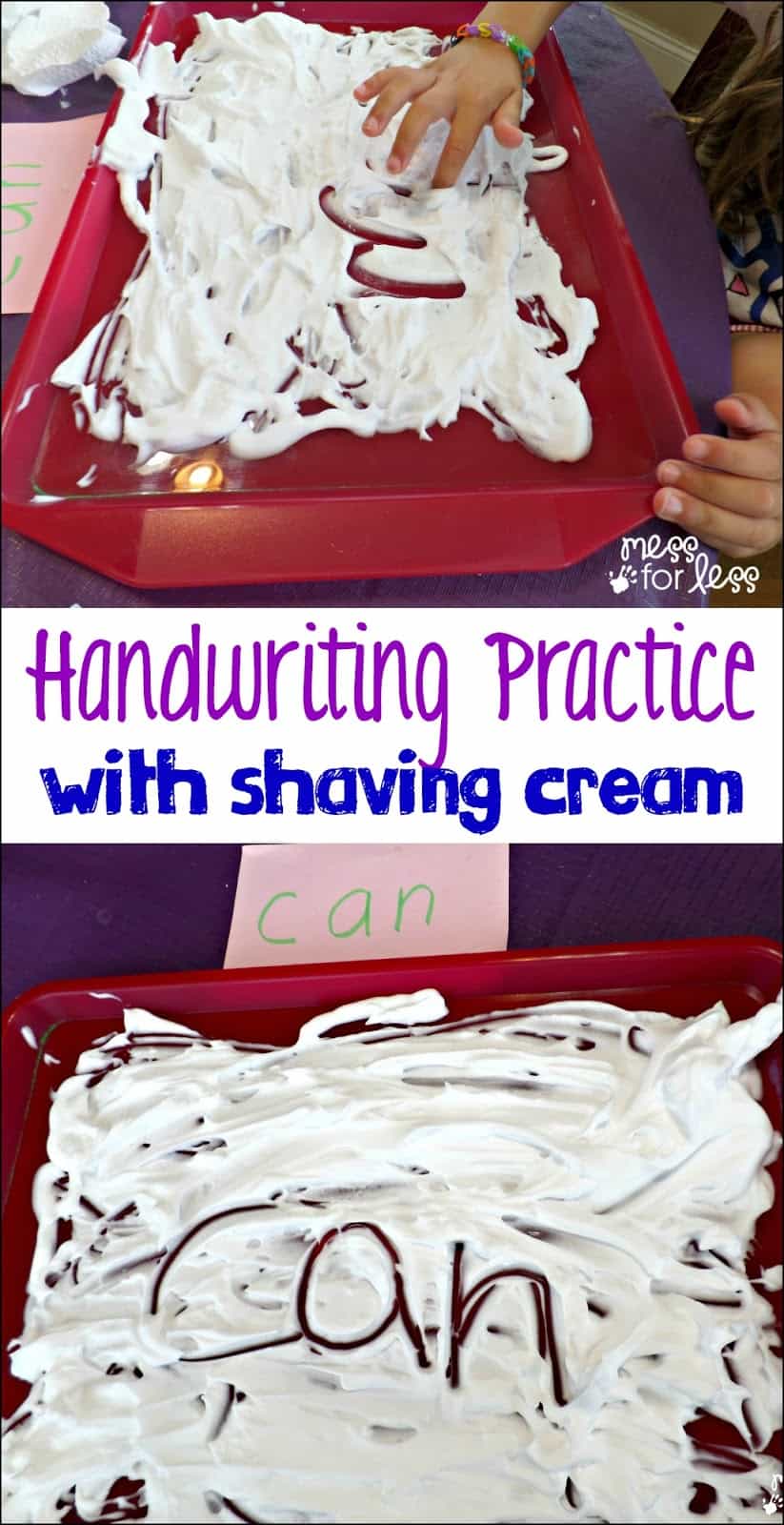 Shaving cream
Word cards
Paper towels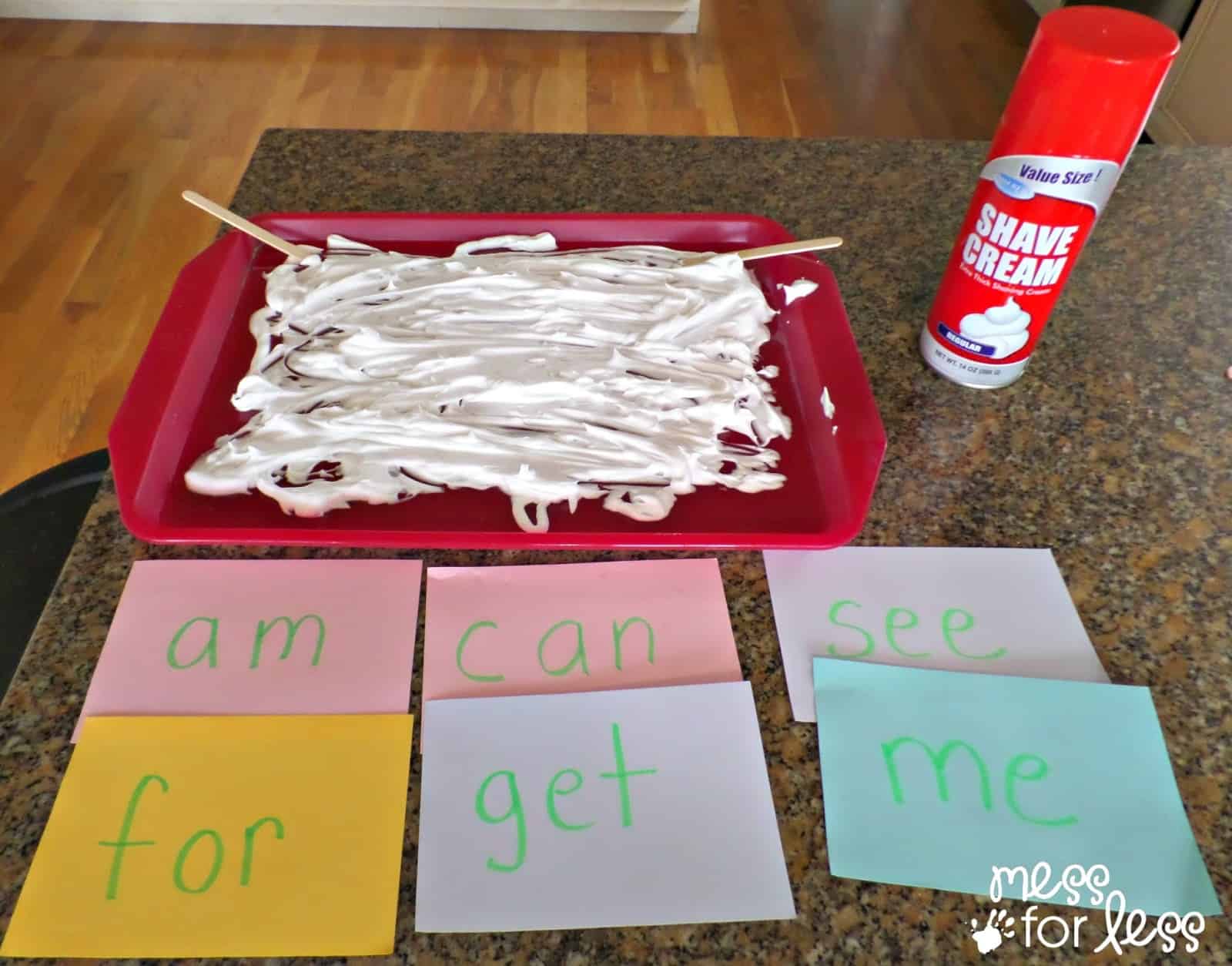 Before you start, you will want to create some sight word cards for your child. We used the following words for our cards: see, me, get, can, for, am, you, said, the, run, do, and. Feel free to use as many or few as you'd like.
Spray some shaving cream on a large tray and spread it out with a Popsicle stick so it forms a layer on the tray. Give your child a word card and a Popsicle stick and have them trace the word in the shaving cream with the stick.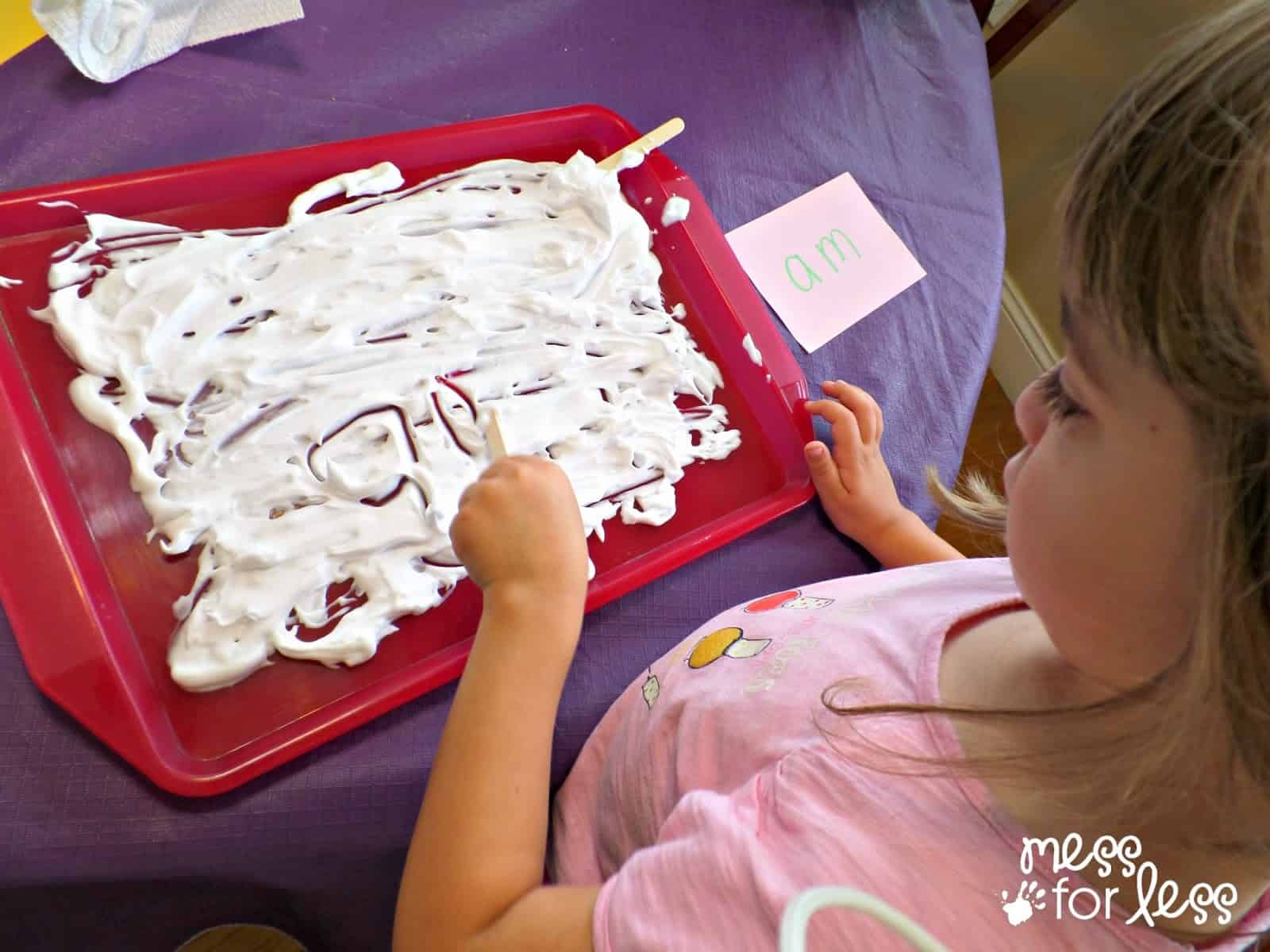 Of course this is a fun activity to do with your fingers as well. It took a little more time because fingers needed to be wiped off after each letter. If they weren't, it would just spread the shaving cream all around and you couldn't really make out the letter. This activity is great because it combines, fine motor skills, letter writing practice and a sensory experience. That is a lot of good stuff packed into one activity!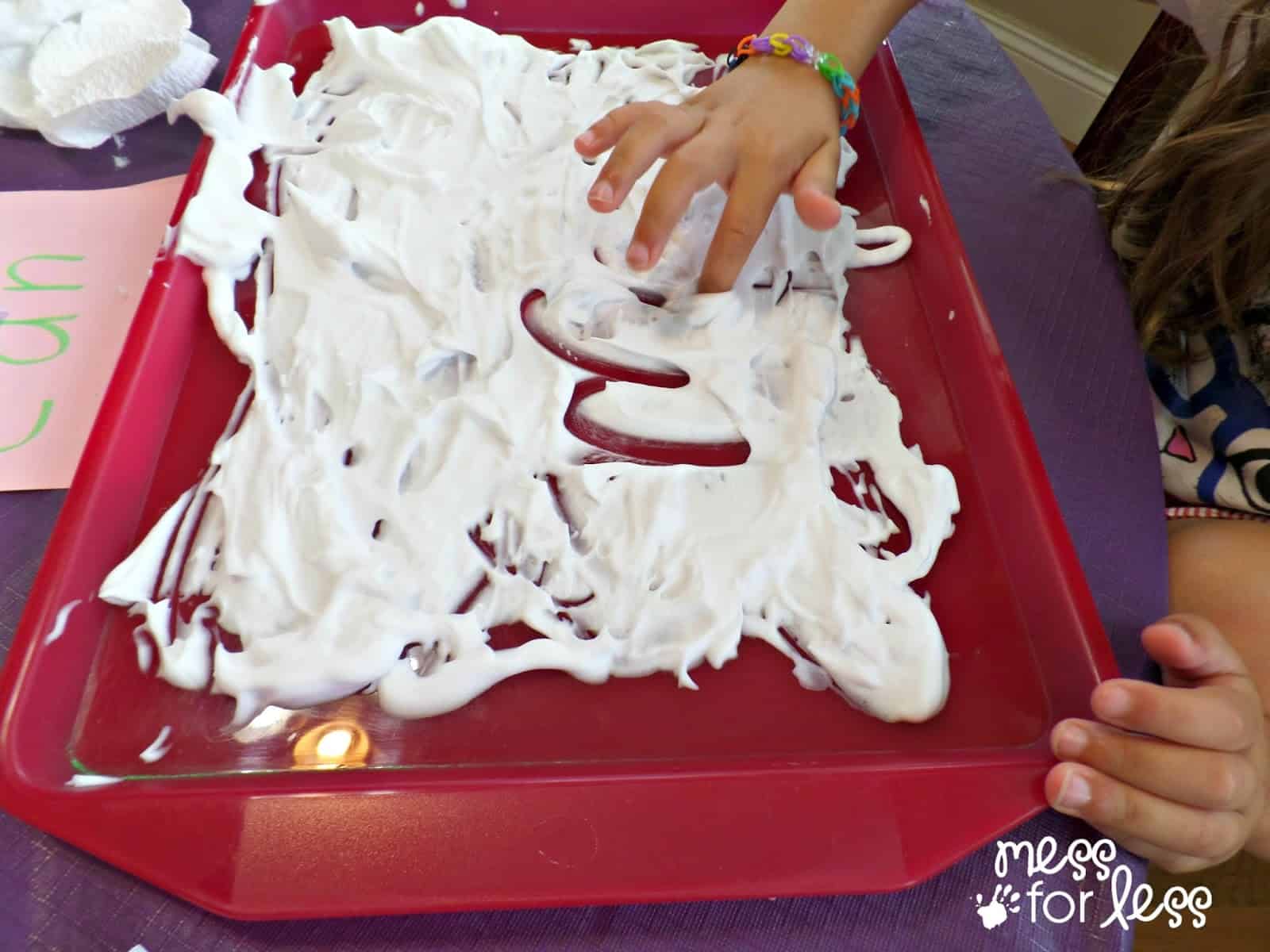 This activity gets hands used to holding a writing instrument and moving in the motions they will need for writing.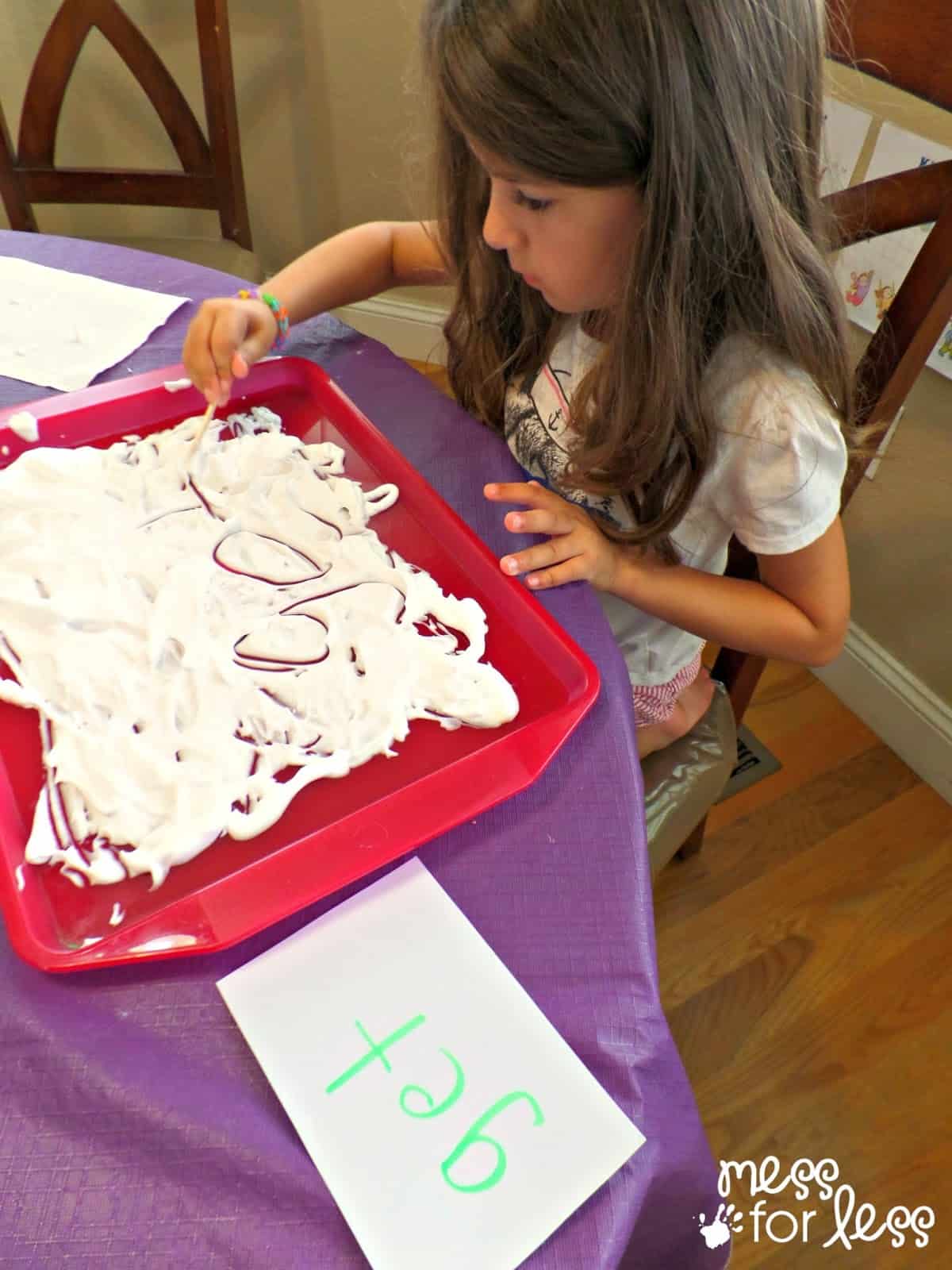 When your child is done with a word they can use a Popsicle stick to smooth out the shaving cream again. Then it will be ready for the next word. You will want to be sure to have plenty of paper towels nearby for wiping hands and Popsicle sticks.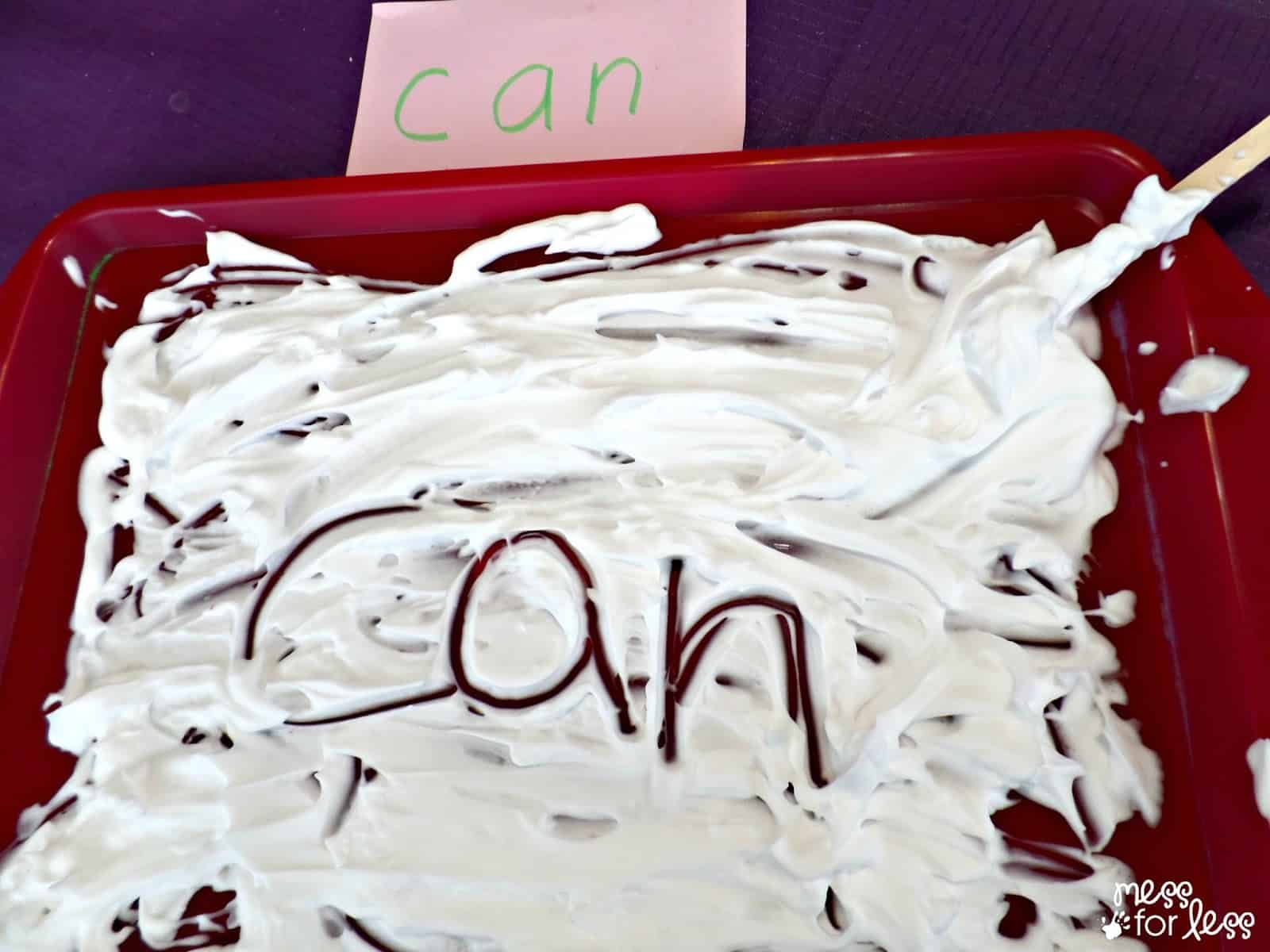 Of course, no shaving cream play can be complete without playing with the shaving cream. Go have some messy, fine motor fun and get ready for Kindergarten!
Be sure to visit the following bloggers and check out their Fine Motor Skills posts:
Fun Ways to Practice Writing Letters from The Pleasantest Thing
Fine Motor Skills from Mama Smiles
Handwriting Activities from Mom to 2 Posh Lil Divas
Fine Motor Busy Bags from Coffee Cups and Crayons