Today we are enjoying some luck of the Irish with a fun St. Patrick's Day Shamrock Craft. What I love about this craft is that it doubles as a fine motor activity. Anytime I can combine a fun project with some skill building, I am all for it. Recently we shared some of our favorite Shamrock Activities for Toddlers. This cute kids craft continues the shamrock love. Don't miss our 10 Shaving Cream Activities for Kids.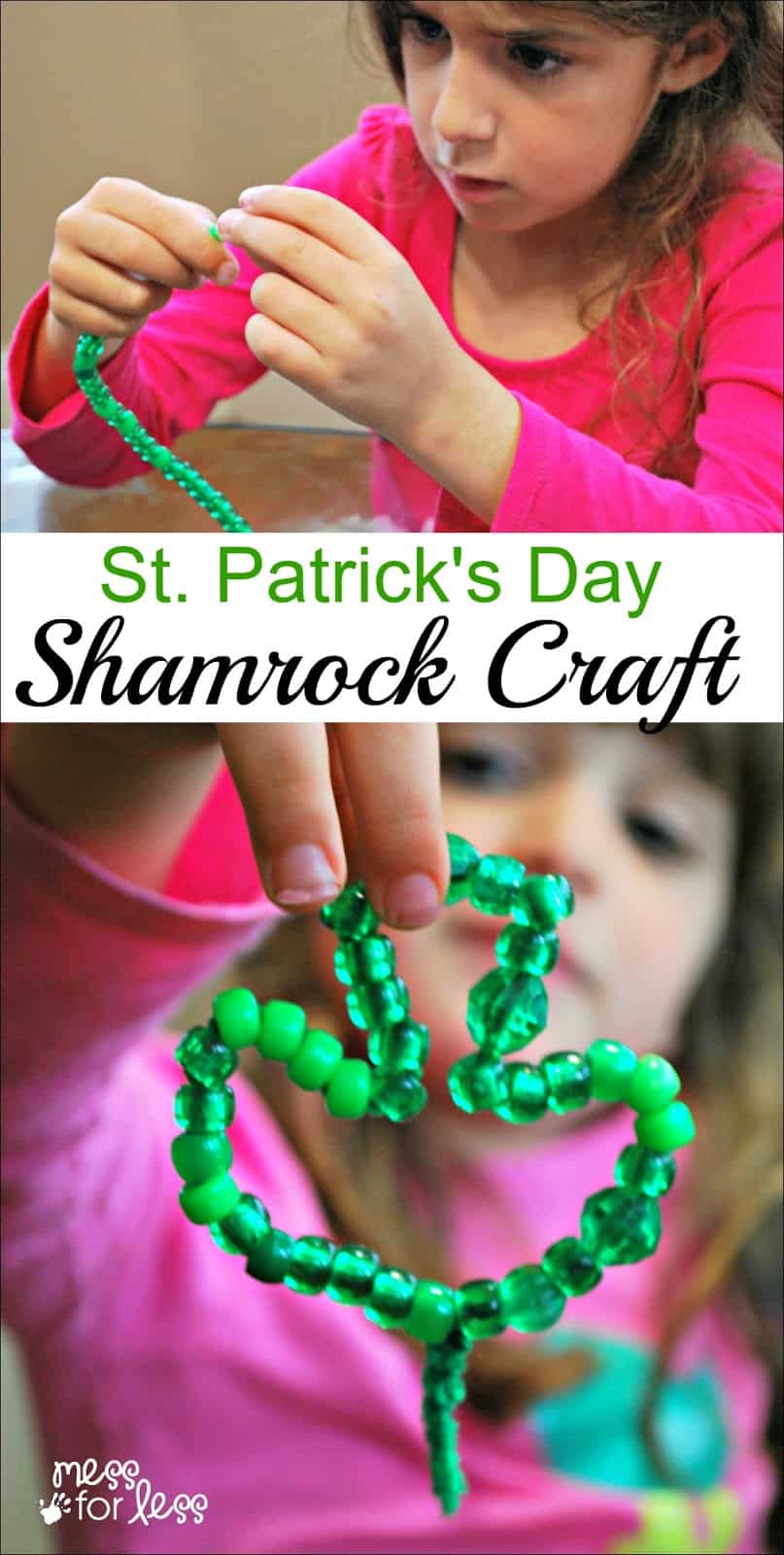 You will need:
Give your child a cup full of green beads and a pipe cleaner and have them fill up almost the entire pipe cleaner with the beads. Leave about an inch on both ends of the pipe cleaner to make the stem.
We used various colored green beads to add interest to our shamrock. Getting the beads on to the pipe cleaner is a good fine motor exercise for little hands.
When you child is done filling the pipe cleaner with green beads, twist the two ends together to make a stem.
Twist the rest of the beaded pipe cleaner into a shamrock or clover shape. In our house this was an adult step.
Add a ribbon for a pretty St. Patrick's Day necklace or use on a table for some festive decor.
For more St. Patrick's Day crafts check out: