Every time we have been at a store this past week my kids have been begging for Halloween costumes, candy, toys and decorations. With the stores putting stuff out earlier and earlier, the Halloween frenzy is in full swing. So how do I take advantage of my kids excitement for Halloween without breaking the bank? Halloween activities! In the past I have shared my favorite Fall Fine Motor Activities and today I am sharing 20 Halloween Fine Motor Activities. These are sure to whet the appetite of any kid excited for Halloween, plus you don't need to spend a ton of money to set them up. As an added bonus, kids will be strengthening their fine motor skills while they work on these activities. Win!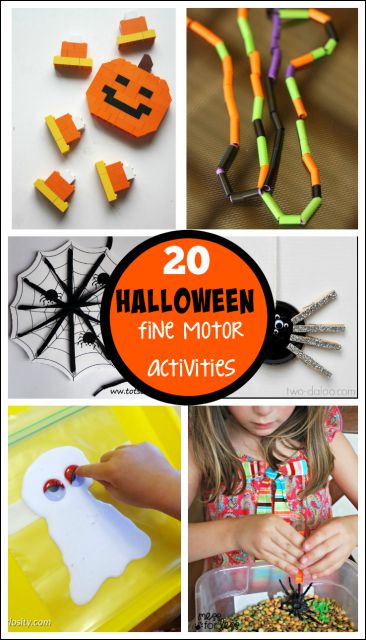 For more Halloween activities check out:
Black Glue and Salt Pumpkin Spider Invasion Game
Want more Mess?