This adorable Spider Craft for Kids is perfect for Halloween. It is fun for little kids to make and is a creative way to repurpose a paper plate. I love how it is a craft that kids can play with as they move the spider around on his web!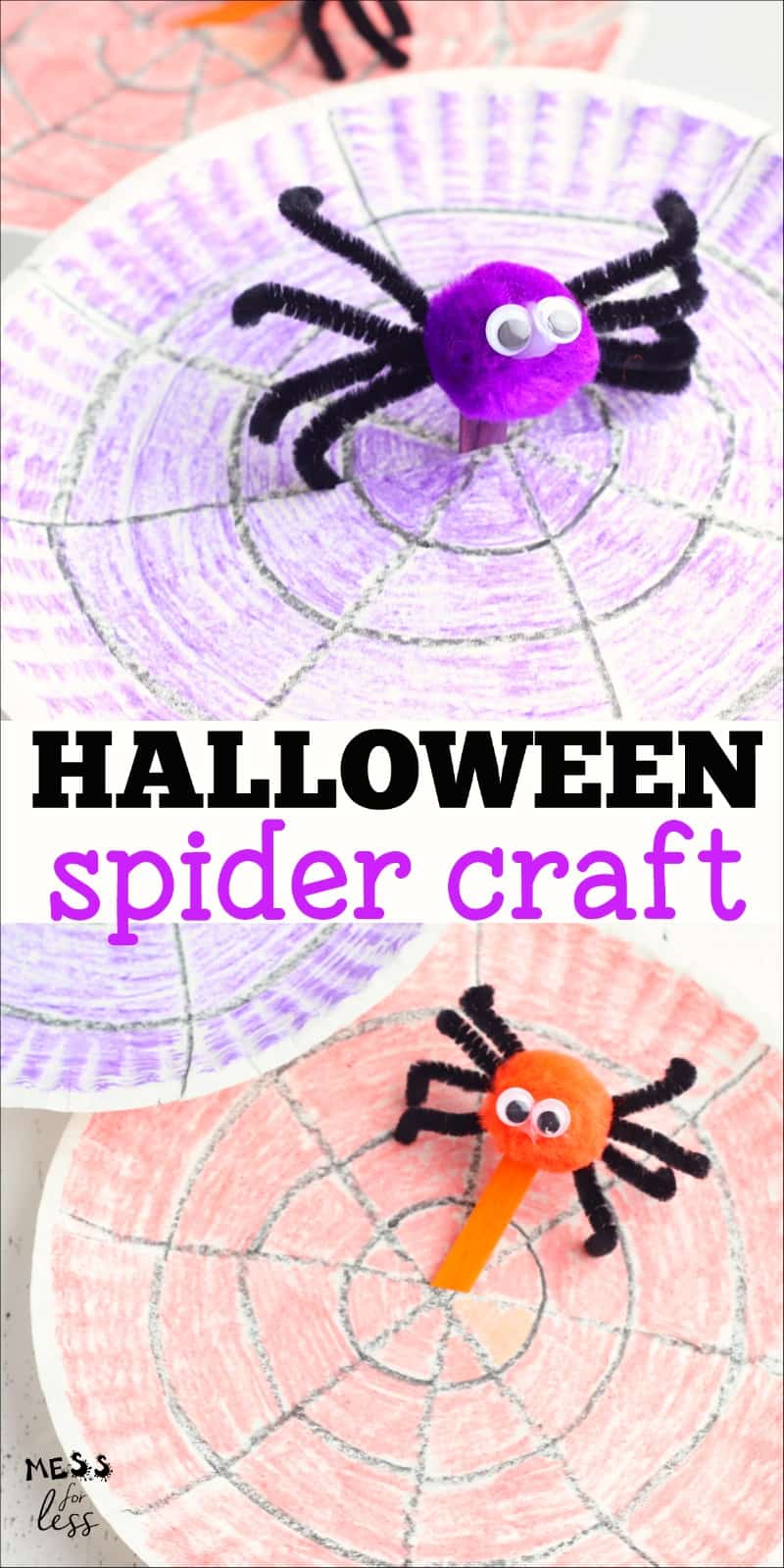 Jump to:
Why you should make this Halloween craft with your kids
Not only a cute craft, but fun for kids to play with
Easy to make with supplies you already have at home
Gets you in the Halloween spirit
Supplies needed
Glue
Paper plate
Crayons
Scissors
How to make a spider craft for preschoolers
To make this fun Halloween craft, cut four black pipe cleaners in half and twist them together in the middle to secure. This will form the body of your spider.
Bend the end of each pipe cleaner leg to form the spider's feet.
Glue the large pom pom on top of the pipe cleaner legs. I like using two different color pom poms for variety.
Glue two eyes on top of the large pom poms. Now this spider is starting to get some personality! These spiders would be cute as is, but to make this spider craft, we will be adding a colorful popsicle stick.
I like to use a popsicle stick in a color that matches the pom pom, but use whatever kind of popicle stick you happen to have on hand. Flip the spider over and glue your craft stick to the back to create a puppet. Set the spider aside and move on to decorating the plate.
Use a black crayon to draw a spider web on a white paper plate. Color the background of the web a color to match the spider. Kids will have a lot of fun with this step!
Cut along the center line of the spider web with your scissors, leaving the sides of the plate intact.
Now it is time to insert your spider into the plate.
To play with the spider, slide the craft stick through the cut in the plate and move the spider around its web.
This is a fun and easy Halloween craft that kids can make and play with. To extend this activity even further, have kids come up with a story for the spider and act it out. Have fun making this paper plate spider craft.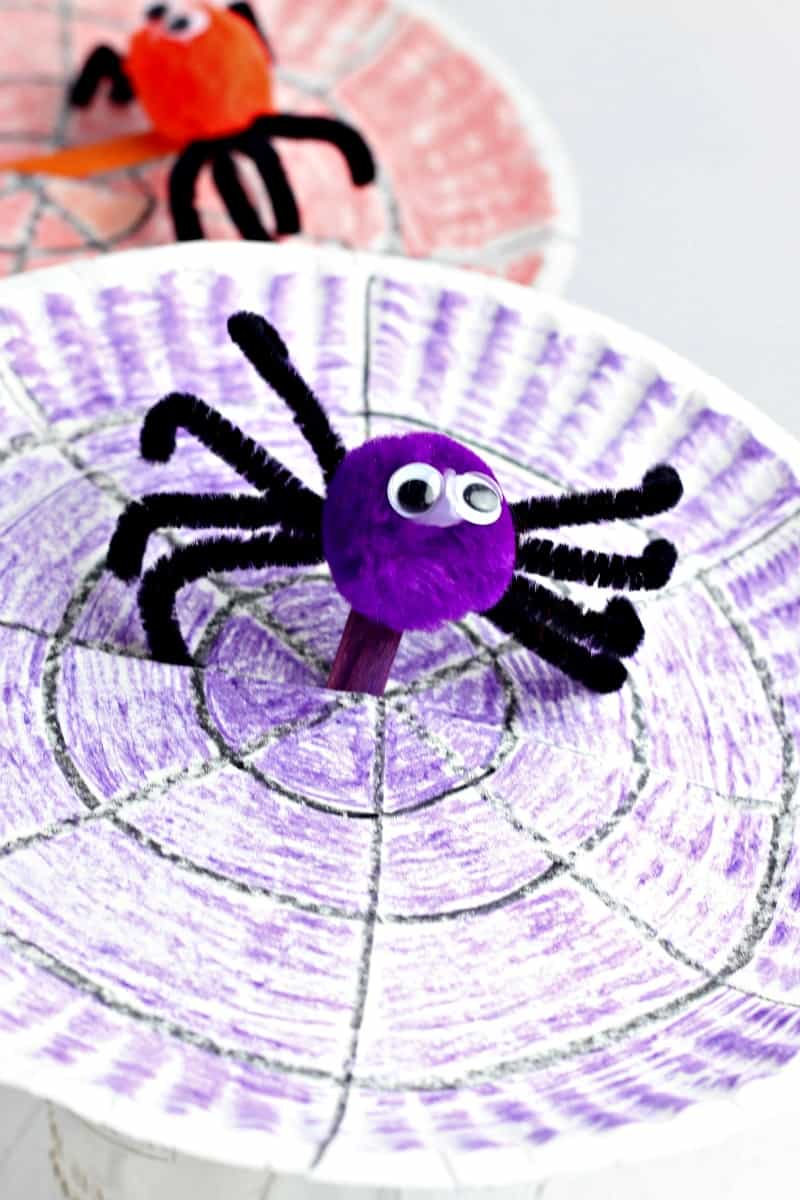 Got a crafty kid?
The folks at Annie's know crafting, so you know they have put together some amazing kits for your kids.
For girls:
The Creative Girls Club subscription box will get your girl's creative juices flowing. Girls get two kits each month full of crafting fun. Best of all, the crafting can be done with minimal adult supervision. While she is creating, she will be learning valuable skills such as painting, beading, stitching, paper crafting, and much more!
For boys and girls:
These Young Woodworkers Kits have everything your little builder needs to create crafts and toys they can enjoy, while learning important woodworking skills along the way. Your child's first three kits will include 5 kid-sized, high-quality tools they'll use again and again. A new woodworking project is delivered every four weeks, with a new and exciting skill to master. Each project teaches a new, real world skill that kids will use for years to come.
Related posts