This adorable Spider Craft for Kids is perfect for Halloween. It is fun for little kids to make and is a creative way to repurpose a paper plate. I love how it is a craft that kids can play with as they move the spider around on his web!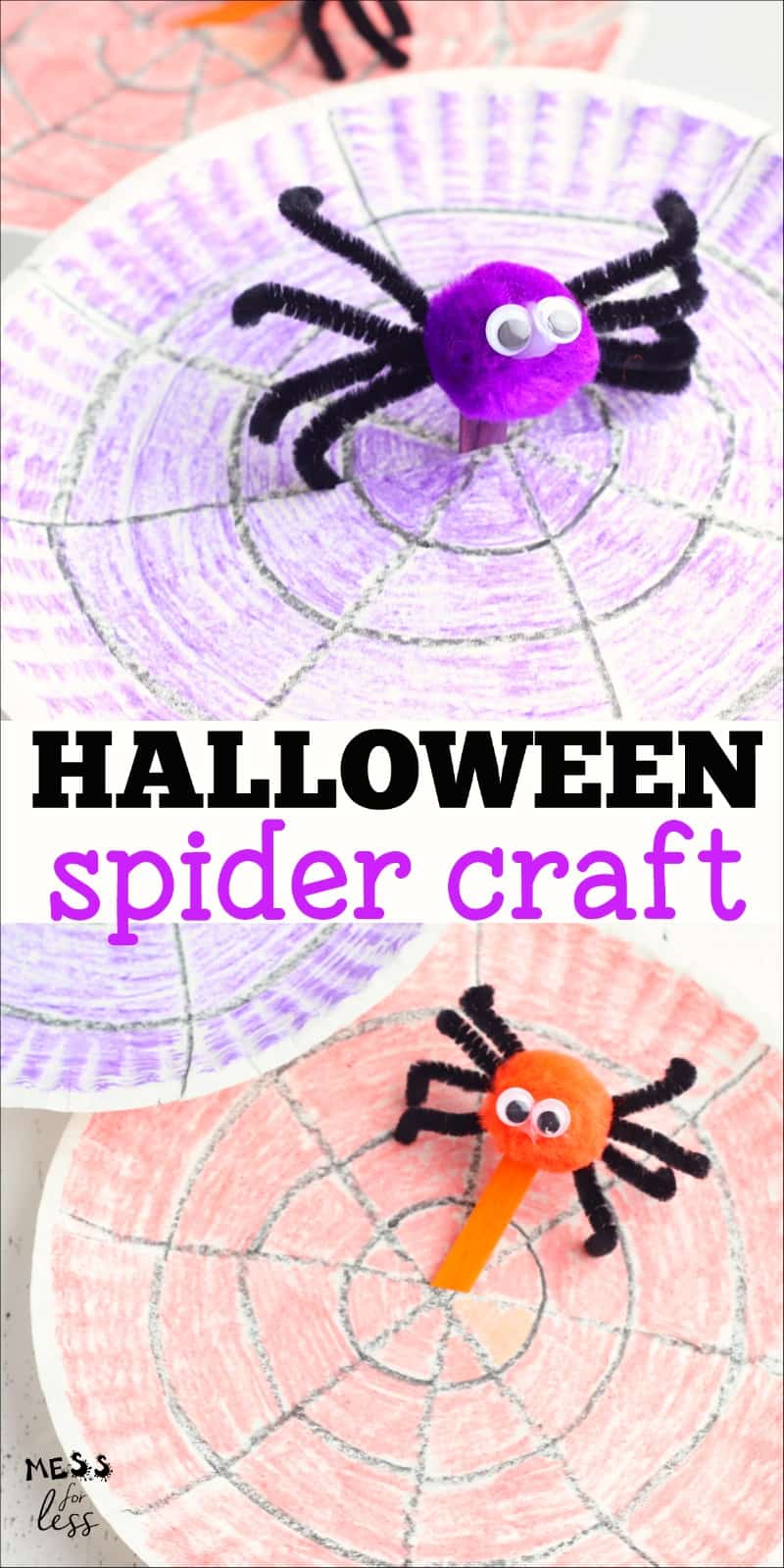 Supplies you will need to make a paper plate spider
Glue
Paper plate
Crayons
Scissors
How to make an easy spider craft
To make this fun Halloween craft, cut four black pipe cleaners in half and twist them together in the middle to secure. This will form the body of your spider.
Bend the end of each pipe cleaner leg to form the spider's feet.
Glue the large pom pom on top of the pipe cleaner legs. I like using two different color pom poms for variety.
Glue two eyes on top of the large pom poms. Now this spider is starting to get some personality! These spiders would be cute as is, but to make this spider craft, we will be adding a colorful popsicle stick.
I like to use a popsicle stick in a color that matches the pom pom, but use whatever kind of popicle stick you happen to have on hand. Flip the spider over and glue your craft stick to the back to create a puppet. Set the spider aside and move on to decorating the plate.
Use a black crayon to draw a spider web on a white paper plate. Color the background of the web a color to match the spider. Kids will have a lot of fun with this step!
Cut along the center line of the spider web with your scissors, leaving the sides of the plate intact.
Now it is time to insert your spider into the plate.
To play with the spider, slide the craft stick through the cut in the plate and move the spider around its web.
This is a fun and easy Halloween craft that kids can make and play with. To extend this activity even further, have kids come up with a story for the spider and act it out. Have fun making this paper plate spider craft.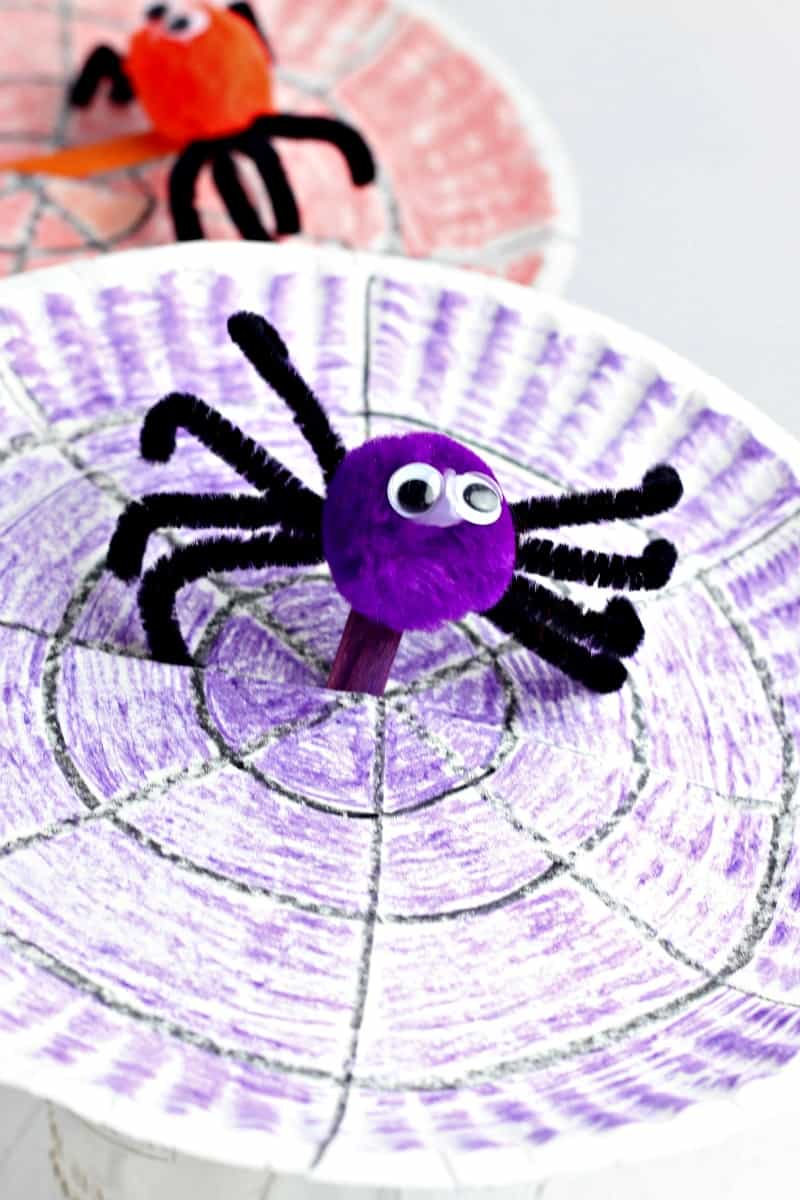 KiwiCo
If you are looking for more fun ways to engage your kids, I highly recommend KiwiCo. As a former teacher, I was really impressed with the quality of materials found in KiwiCo. Some moms have told me that they want to do activities like I do on Mess For Less with their kids, but they just don't have to the time to go buy all the supplies and prepare them for the activity. KiwiCo is the perfect solution. Every month your KiwiCo will focus on a particular theme like Colors, Dinosaurs or Gardening. KiwiCo offer a variety of projects ranging from crafts, imaginative play, science experiments and more.
If you enjoyed this spider craft for kids, you'll love: