Pumpkin muffins are one of my favorite things in the world and not just during fall either. I love to enjoy pumpkin muffins any time of year. Luckily, I can still enjoy the delicious flavor of pumpkin spice muffins while following the Weight Watchers Freestyle program. This recipe for Weight Watchers Pumpkin Muffins with Sugar Free Cake Mix will make delicious 3 point treats that taste like pumpkin pie.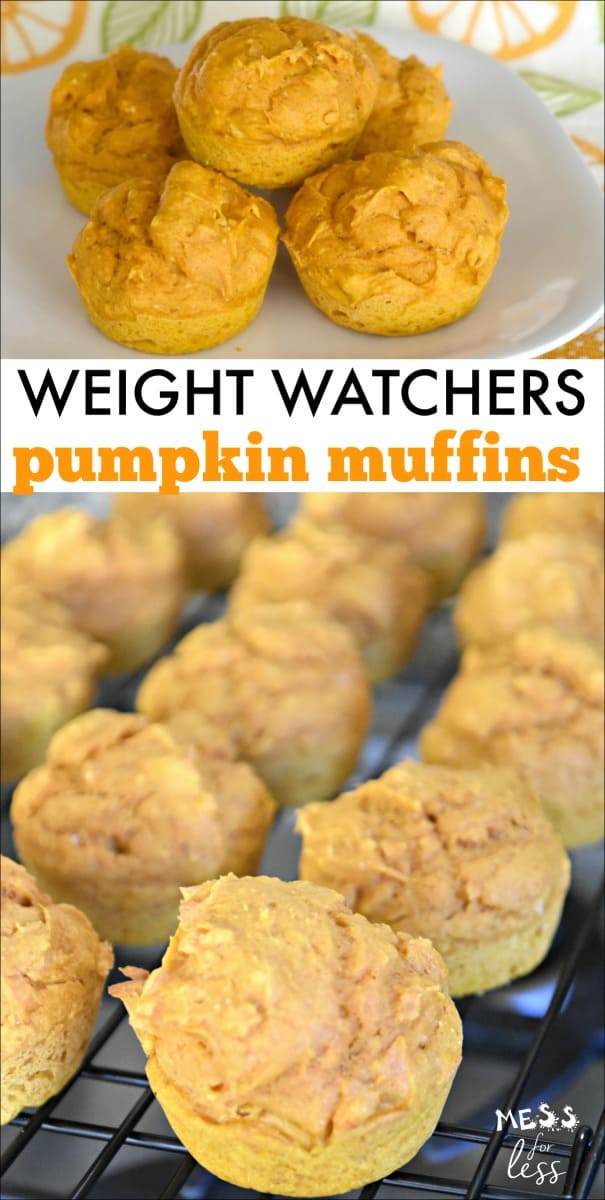 WEIGHT WATCHERS PUMPKIN MUFFINS
These cake mix and pumpkin weight watchers muffins could not be easier to make and they just smell amazing while baking up. Just five ingredients are needed to make them, Pillsbury Sugar Free Cake mix (I used classic yellow, but you can use any variety), an egg, water, pumpkin puree and cinnamon.
HOW TO MAKE WEIGHT WATCHERS PUMPKIN MUFFINS
Start out by mixing all of the ingredients together in a large bowl.
Make sure to mix until all of the ingredients have been fully incorporated.
Grease a muffin pan and fill up each cup with 1/4 cup of the batter. This weight watchers pumpkin muffin recipe makes 15 muffins, so I generally use a 12 count muffin pan and a 6 count muffin pan so I can cook them all at the same time.
When they are done baking, remove them from the oven and place them on a cooling rack to cool.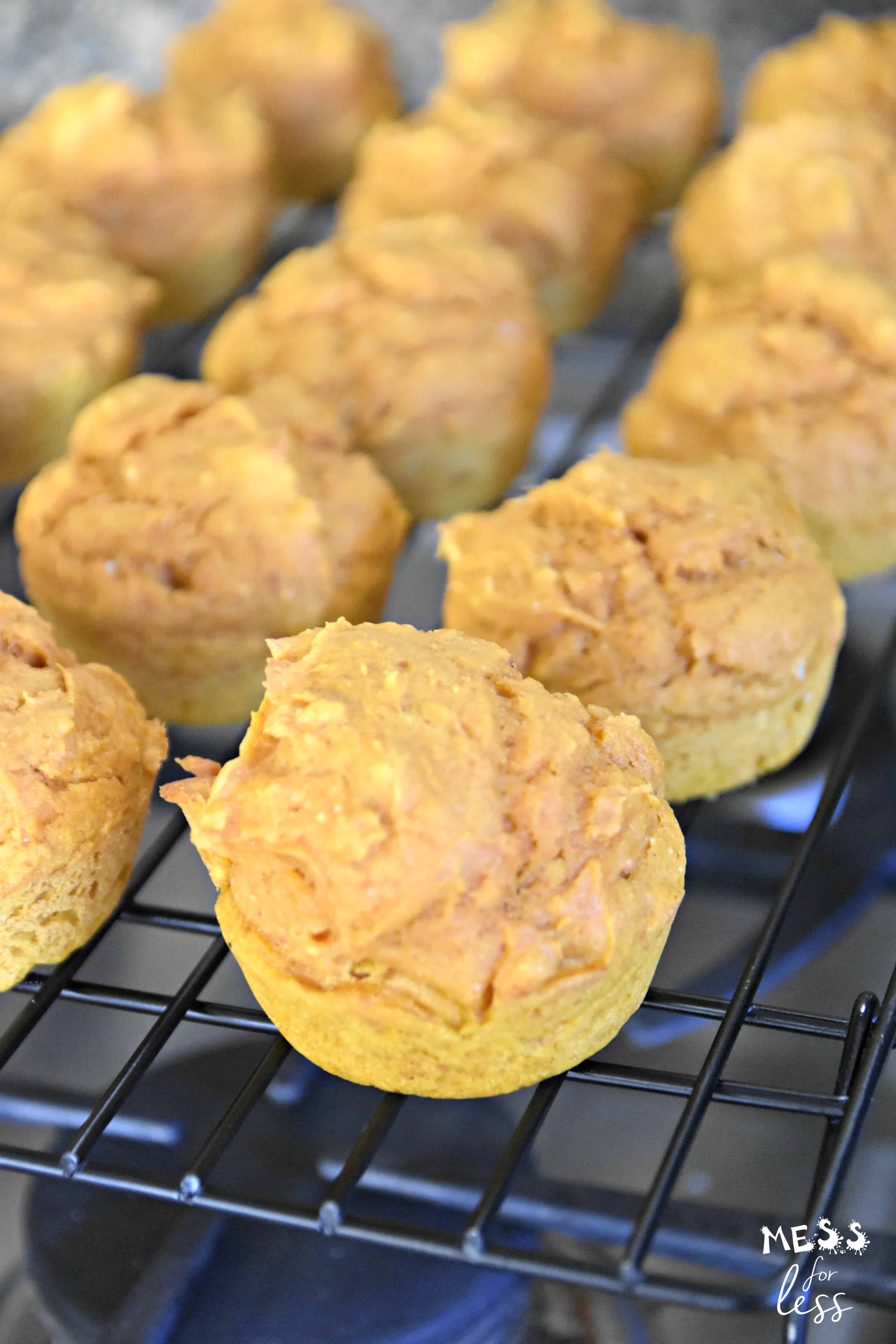 These healthy pumpkin muffins are absolutely delicious and at 3 points each, they make a great breakfast when paired with fruit. I also enjoy them as a snack.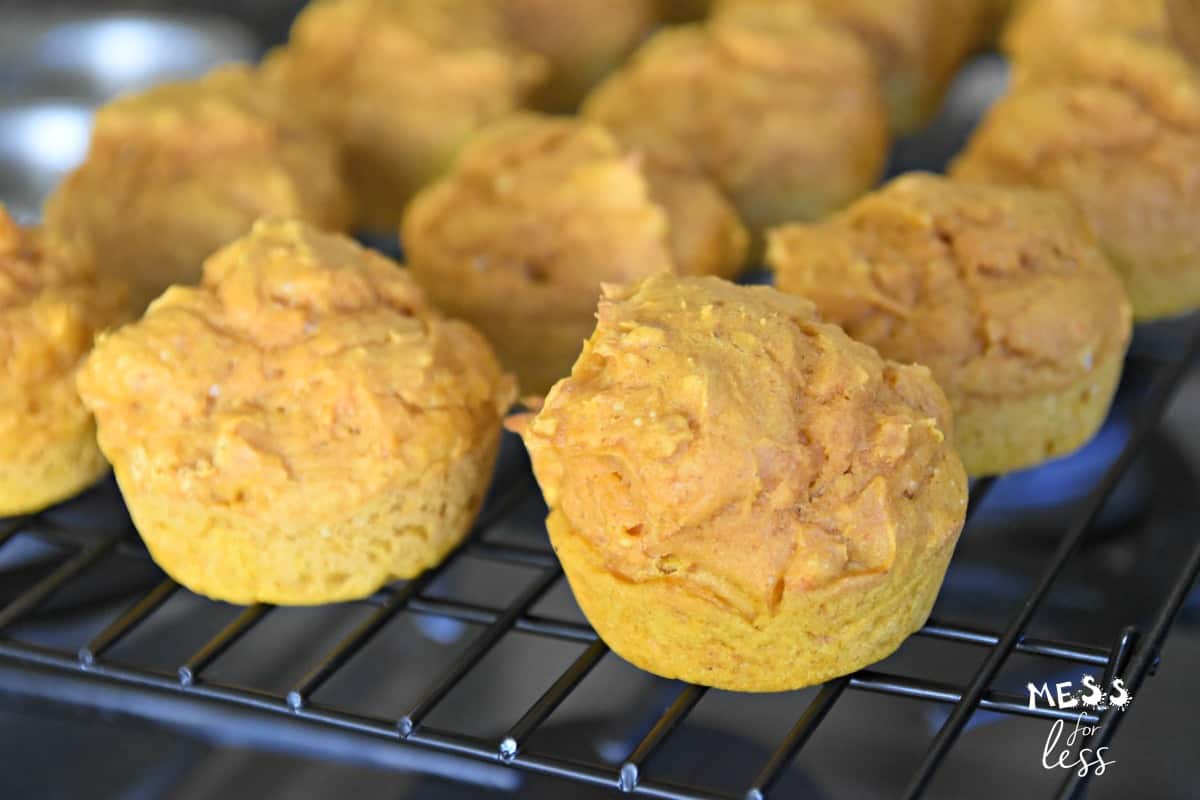 Keep in mind that because this uses sugar free cake mix, you will want to limit your consumption of the muffins to 1-2 a day. Sugar free cake mix contains sugar alcohols which could have a laxative effect when taken in large quantities.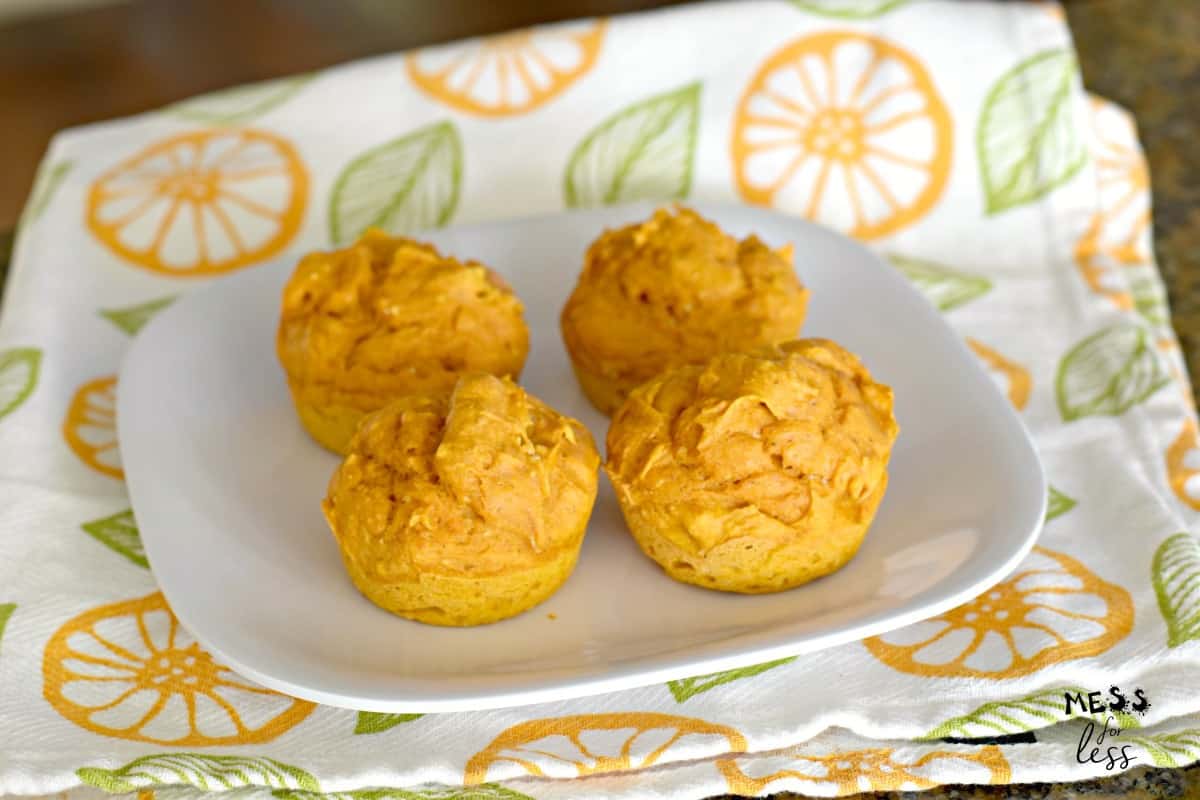 Weight Watchers Pumpkin Muffins
Ingredients
1

box

sugar free yellow cake mix

1

can

pumpkin, 15 oz

1/2

cup

water

1

egg

1 1/2

tsp

cinnamon
Instructions
Preheat oven to 325 degrees.

Combine the sugar free cake mix, pumpkin, water, egg and cinnamon in a large bowl. Mix thoroughly.

Grease a muffin pan and fill up each cup with 1/4 cup of the batter.

Bake at 325 degrees for 25 minutes.

Remove from oven and allow to cool.
Eat at Home Meal Plans
Have you heard about Eat At Home Meal Plans? If the cost of eating out or the decision of what to make for dinner each night is stressing you out, then you must try these. When you sign up, you get access to four separate meal plans each month (Traditional, Wholesome Traditional, Slow Cooker, and No Flour/No Sugar). All you do is print the plans, color-coded grocery lists, and recipes you want for that month. Don't worry, there are lots of options, so even picky eaters will find something they like.
Then when it is time for dinner, make that night's recipe (choices include make-ahead, freezer meals, slow-cooker recipes, and other time-saving strategies).
That's it! Dinner is on the table and you can enjoy a home cooked meal with the family – without the stress!
We all have more important things to do than meal planning. Let someone else do it for you with Eat At Home Meal Plans. Monthly, quarterly and annual plans are available.
If you liked these cake mix and pumpkin weight watchers muffins, you'll love:
Weight Watchers Peanut Butter Cups Recipe