Here at Mess for Less, we love Fine Motor Skills Activities. We have been having lots of fun with them recently as evidenced by this Q-Tips and Straws Fine Motor Activity. Today we are back with more q-tip fine motor fun, only this time we are adding in some playdough. Everything is more fun with playdough! Check out how you can create a simple Fine Motor Activity with Playdough and Q-Tips.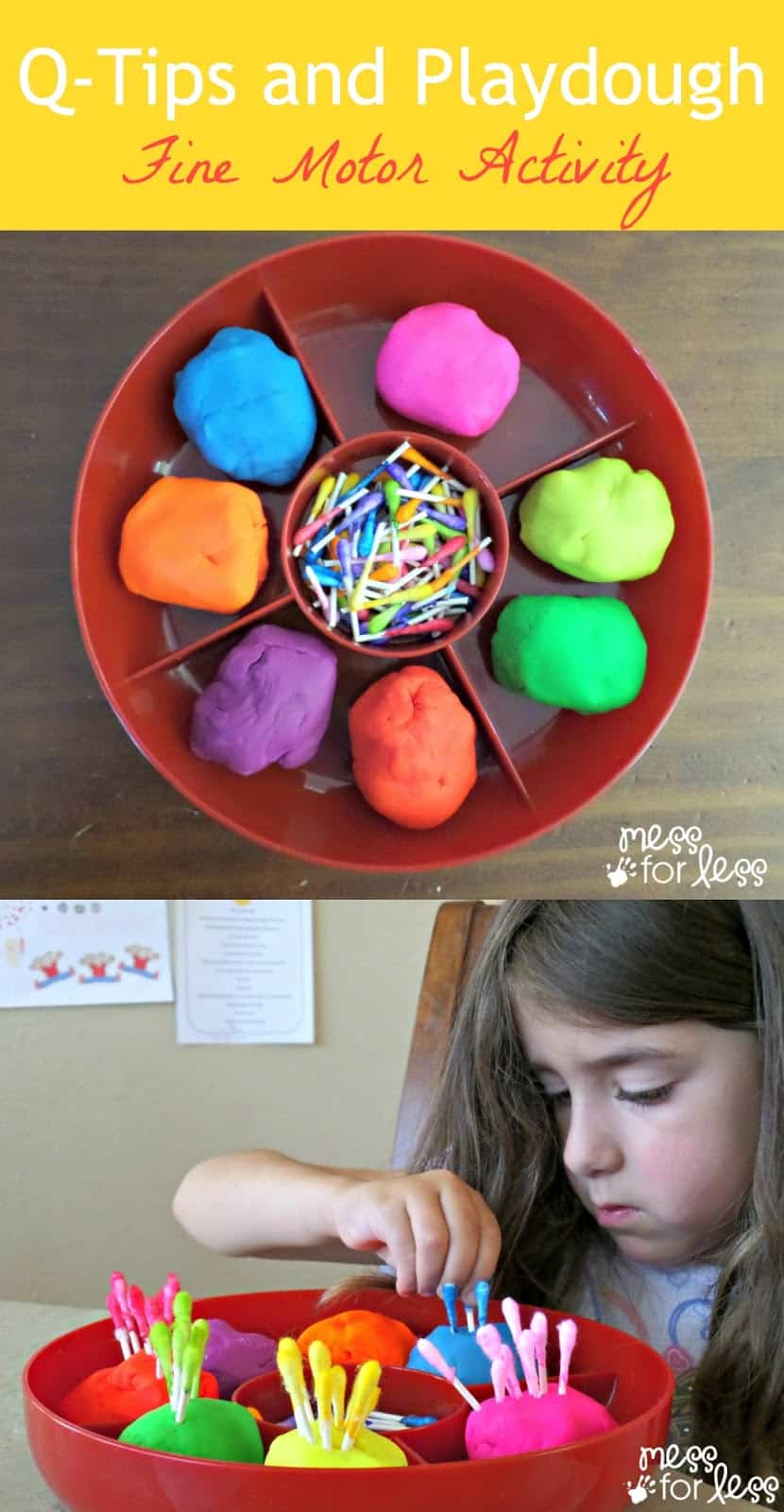 You will need: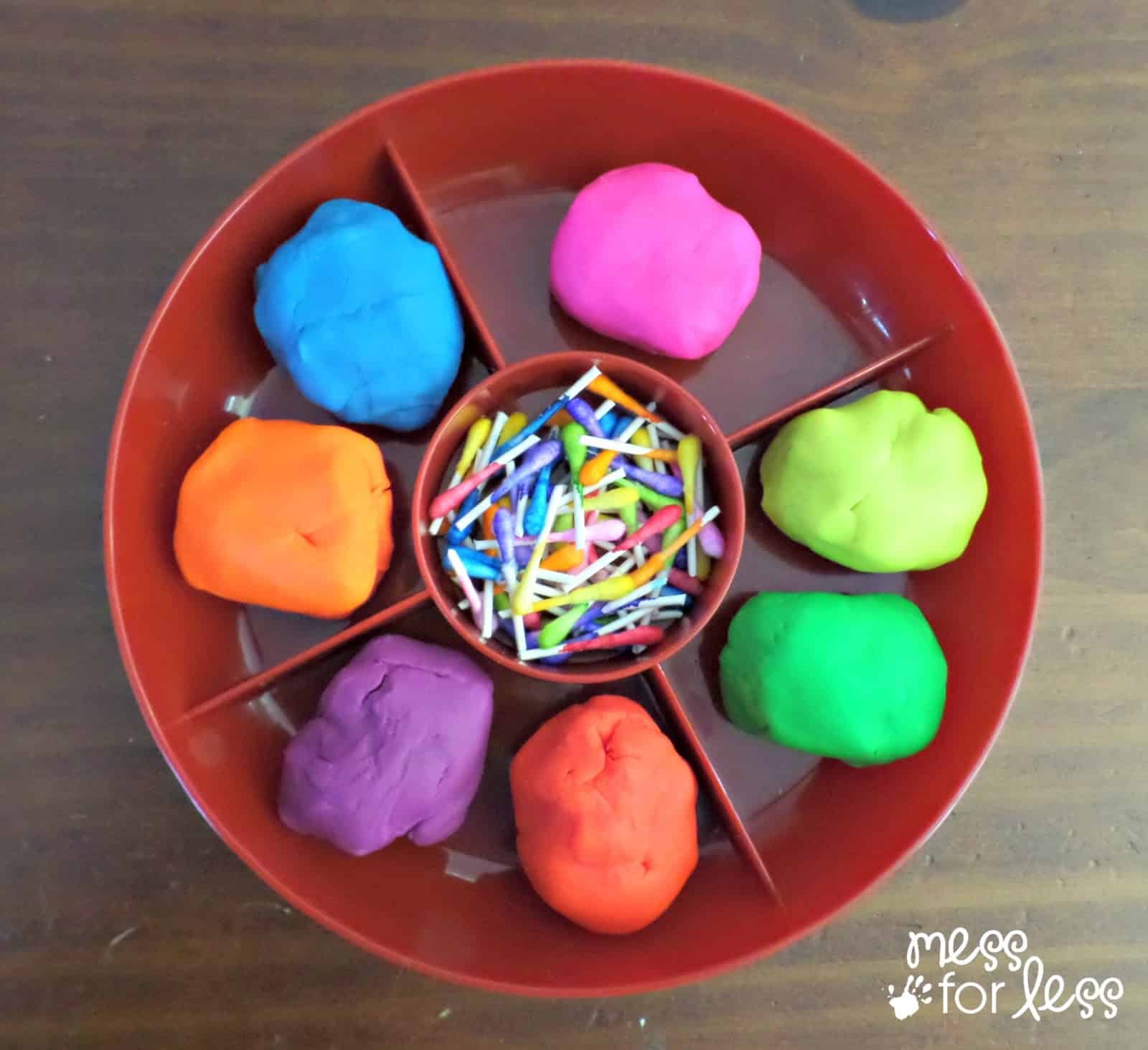 Before you do this activity you will want to be sure to have made some colorful q-tips. It's simple if you follow this How to Dye Q-Tips tutorial. Once the q-tips and dyed and dried, cut them in half. This required quite a bit of hand strength and my children were not able to cut them, so I cut them myself.
Provide the q-tips and corresponding colors of playdough and let kids explore.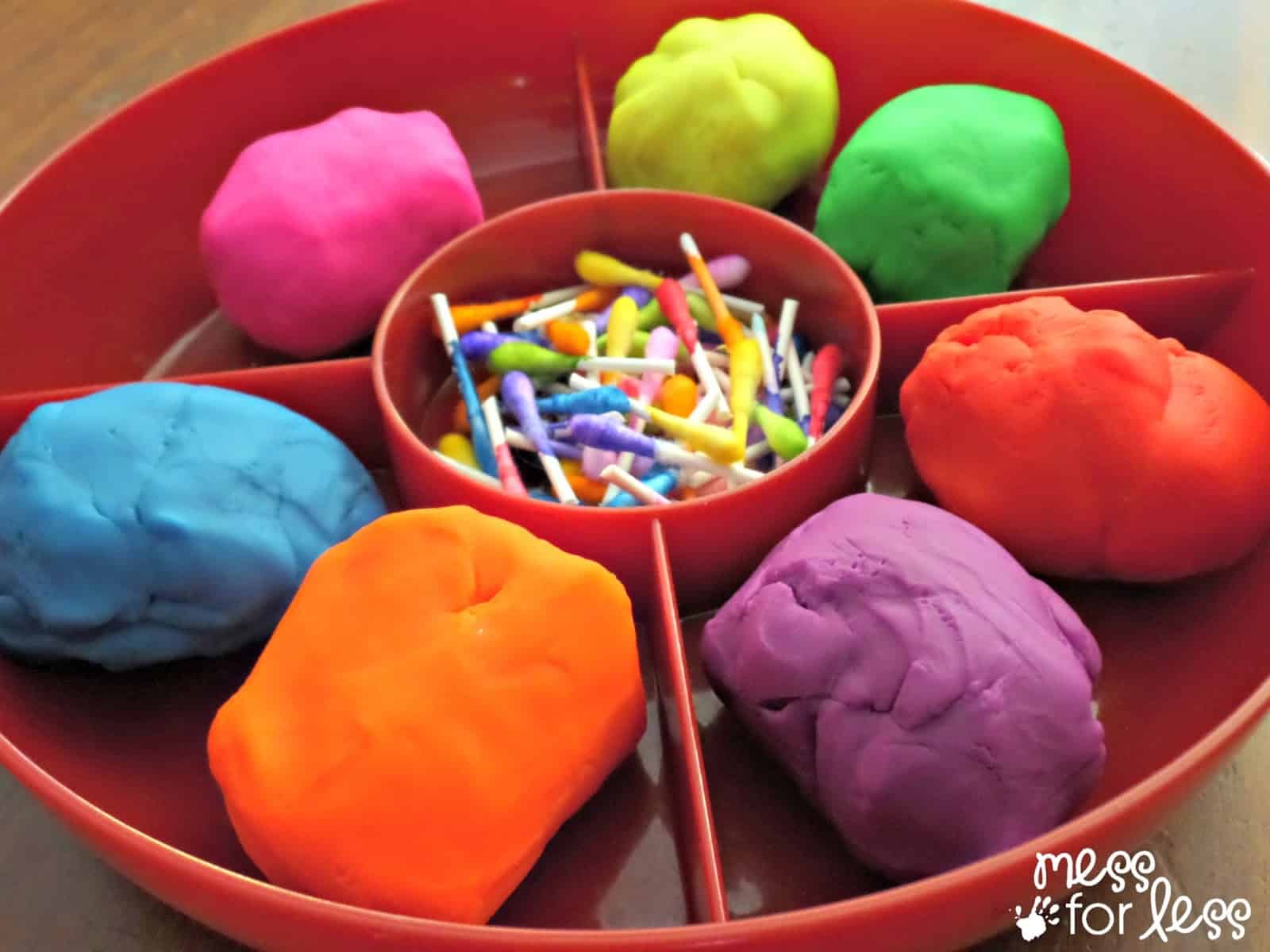 If your kids are anything like mine, the first thing they will do is try and match up the dyed q-tips to the same color of playdough.
This activity provides valuable fine motor practice as kids work to push the q-tips into the playdough. It is also perfect for little ones who are learning colors.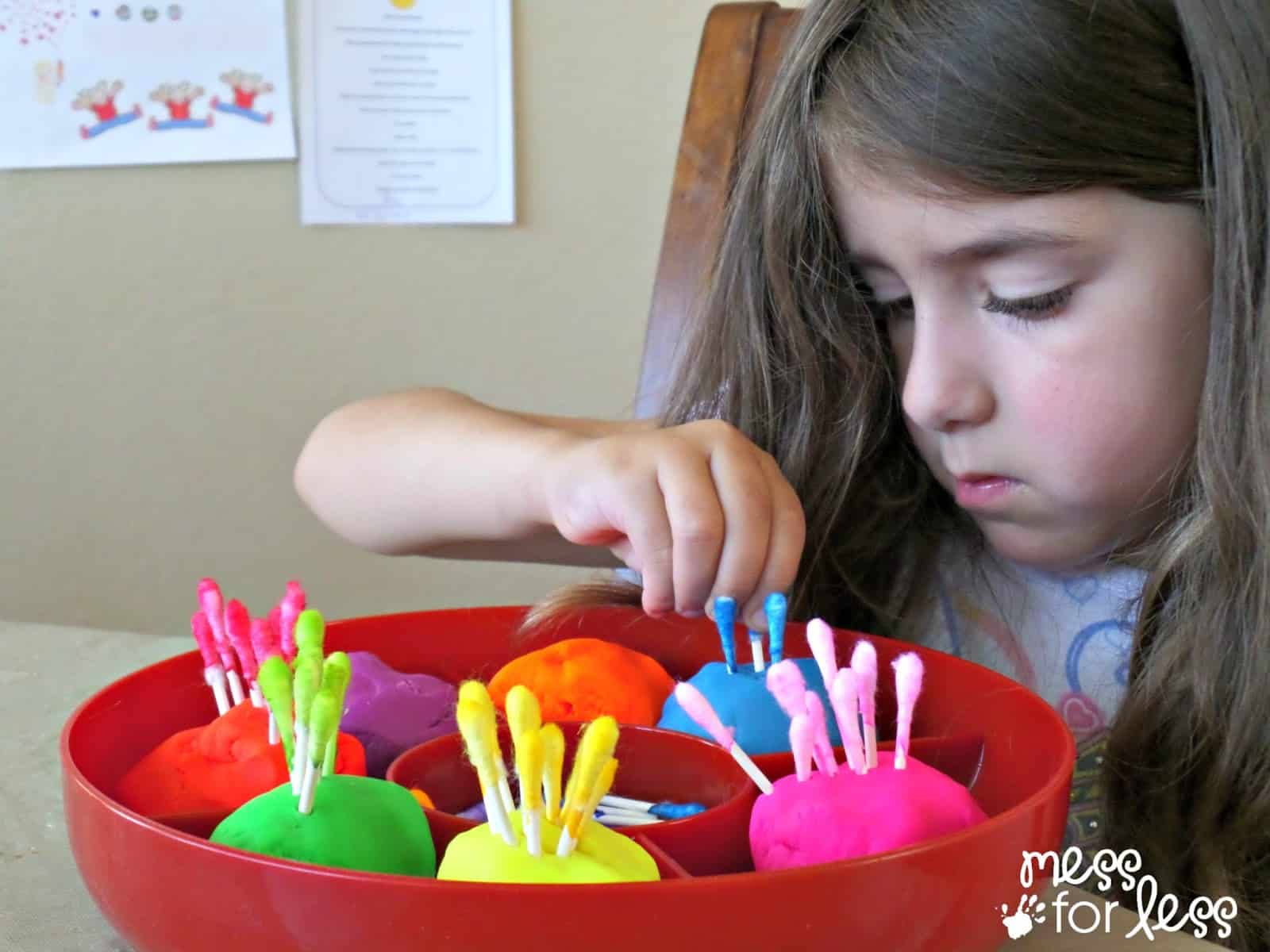 We found these dyed q-tips make a great addition to playdough play. My kids used them in all sorts of ways, from making patterns in the dough, to stamping and using them as candles in a playdough cake. How will you used dyed q-tips with playdough?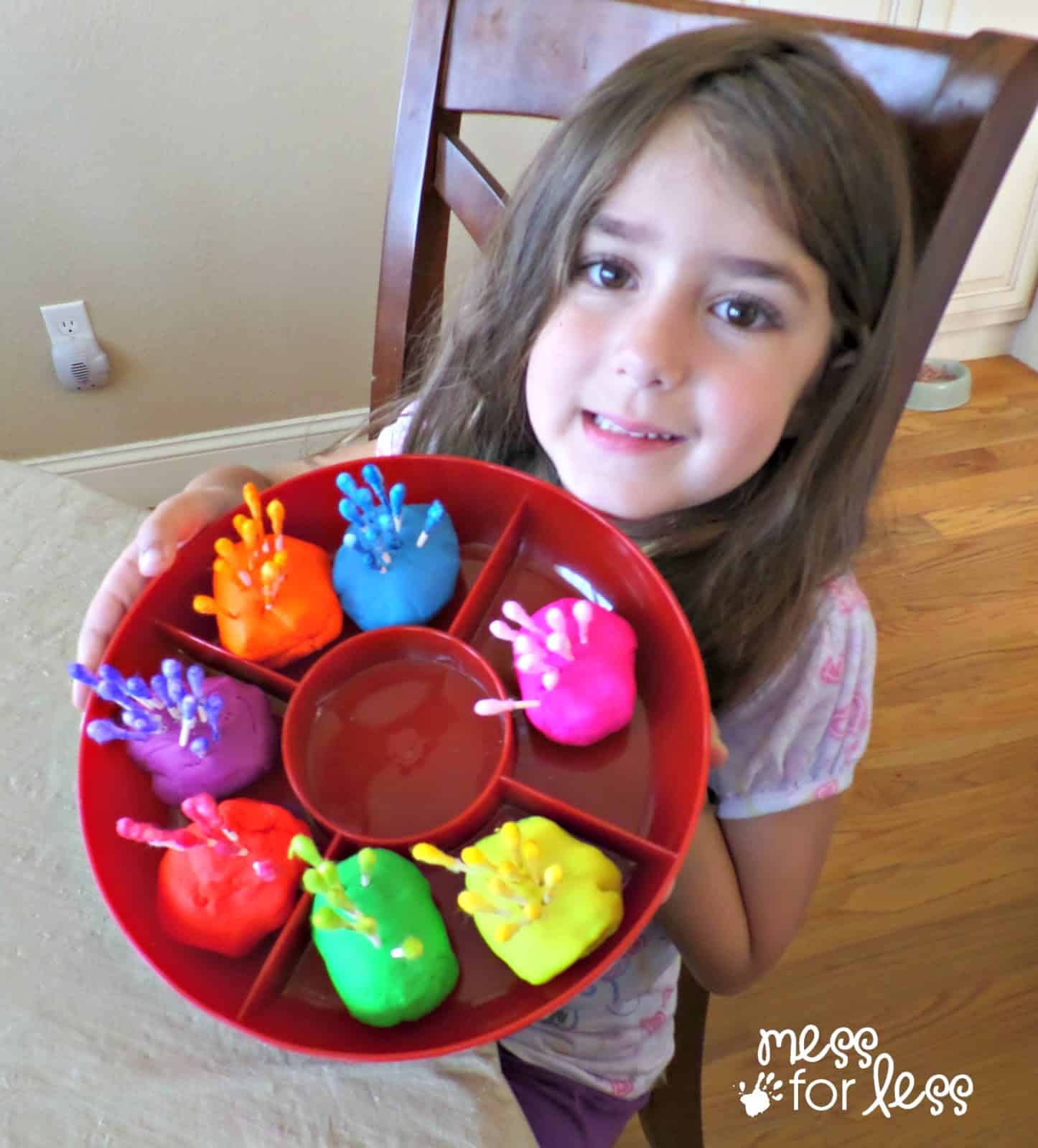 For more fine motor skills activities check out: