B has been working on improving her hand strength andfine motor skills. I have tried a variety of tweezers/tongs and they all have proved relatively challenging for her. I found these wooden tongs at Cost Plus World Market and they are much easier for her to manipulate. I created an easy fine motor skills activity using tongs, pom poms and paint palette trays. These skills are so important for kids this age which is why we have done Fine Motor Practice with Straws.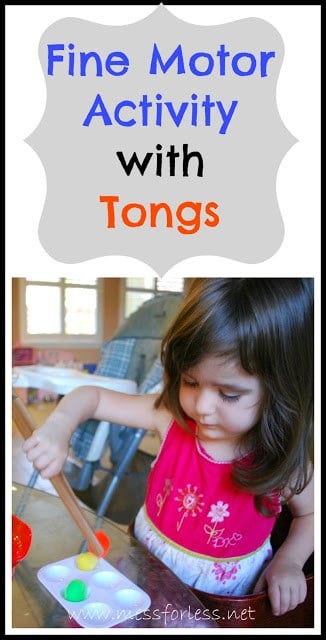 WHAT DO YOU NEED FOR THIS FINE MOTOR ACTIVITY?
HOW TO CREATE A FINE MOTOR ACTIVITY USING TONGS
I bought the Pom Poms and trays at Oriental Trading. You can find lots of great items to use for fine motor skills there and they are usually pretty affordable. My daughter loved moving the pom poms from the cup to the paint palette trays.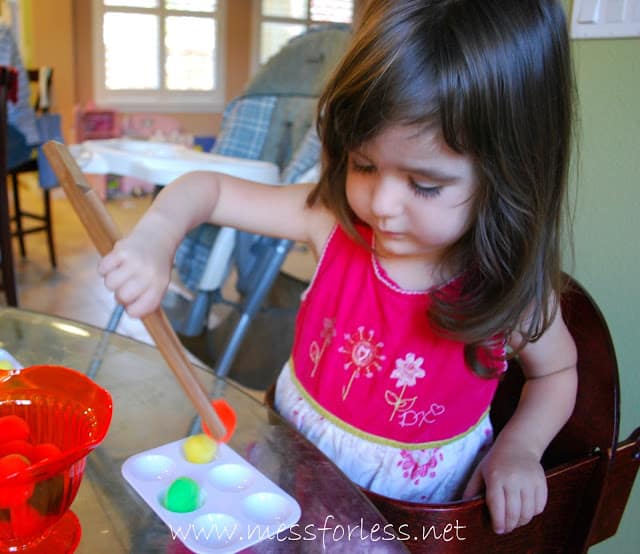 I also used the opportunity to help her with her color recognition by asking her to move a green one and then a yellow one.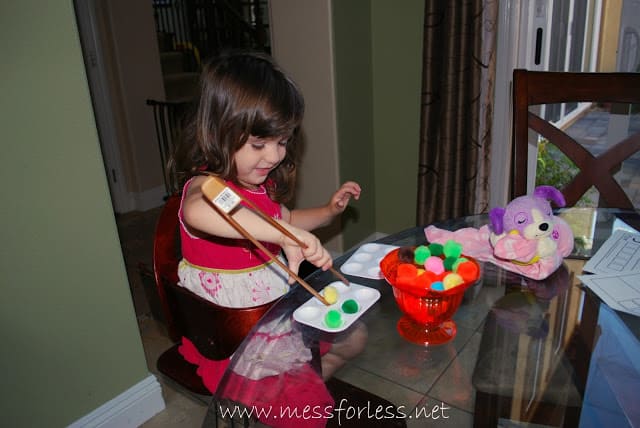 To create your own fine motor skills activity, simply use the tongs with your choice of manipulatives (cotton balls would work well). If you don't have a sorting tray or paint palette an empty egg carton will do the job.
FOR MORE FINE MOTOR ACTIVITIES CHECK OUT: